---
Much has been said, and pages of ink spilled, on the question of whether or not the Toronto region has a housing bubble. Depending on how much you understand economics, the answer may surprise you.
"The answer is how would we know? In economic terms, bubbles are always apparent after the fact, after they've been busted, so identifying a market as a bubble suggests you have insight no one else does," Dr. Murtaza Haider, Professor at Ryerson University's Department of Real Estate Management, told STOREYS.
Crypticism aside, no, Dr. Haider does not believe Toronto is experiencing a housing bubble. Rather, he says there are fundamental reasons for lofty housing prices.
"Over the last five to seven years, maybe even longer than that, people have been saying Toronto is in a housing market bubble, and if that were to be true then this is one heck of a bubble that refuses to burst," Dr. Haider continued. "Bubbles, by definition, are short-lived; they don't have lifespans of a few decades or even a decade. I see the rapid escalation of housing prices and it can be explained by market fundamentals, like short supply and high demand, and I don't see any accelerators of a housing crisis, which would be the case if there were a bubble. What I mean is I don't see any illogical accelerators, and if prices were rising and I couldn't explain why, I would say it's a bubble."
Irrational exuberance is a term used to describe overenthusiastic investors who drive asset prices to levels that are higher than their fundamentals justify. But when a house in the GTA is for sale, 30 offers are tendered, Dr. Haider says, adding that the demand for housing in Toronto is indeed justified.
"These people all have to move. They're not all investors from Mars or overseas," he said.
That doesn't mean there aren't risks to what's happening in the city's housing market. John Pasalis, President of Realosophy Realty, says the City of Toronto's market fundamentals explain why housing prices are the way they are, but the same cannot necessarily be said of the 905.
"Any time you have rapid acceleration of home prices the way we have had the last 18-plus months, prices have the risk of getting ahead of themselves," he said. "One risk is in these outer areas where prices went up 30-40%; are those prices sustainable in those areas? In the long term, that is one risk."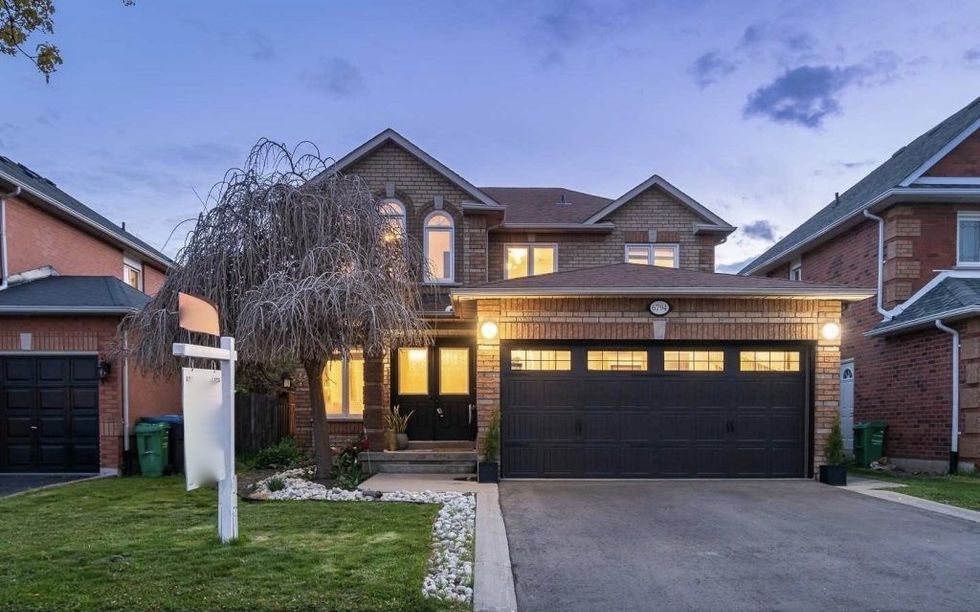 6794 Lisgar Drive, Mississauga
Still, "housing bubble" is a strong term. While the 905 has putative bubble conditions, prices rose as quickly as they did in the wake of the COVID-19 pandemic because end users were buying those houses. And even if there is a housing bubble in the suburban markets, the same cannot be said for Toronto.
"It's hard to say it's a housing bubble. The 905 had more of those symptoms. At the end of the day, house prices accelerated far more rapidly in the suburbs than they did in downtown Toronto, and a lot of that was because of the urban exodus as people started moving to the suburbs," Pasalis said. "The best way to think about vulnerabilities is the places where house prices rose the fastest and the highest usually tend to be the more vulnerable ones if there's a slowdown in the market. That would suggest downtown Toronto is a little less vulnerable than the outer suburbs that saw really rapid price growth."
Another risk exists in the region's condo market because it is highly reliant on immigration. Despite the federal government's announcement roughly a year ago that it intends to welcome to Canada 1.2 million immigrants, 60% of whom Immigration, Refugees and CitizenshipCanada says belong to the "economic class," Pasalis wonders what would happen if enough of them are dissuaded to move here due to the high cost of housing.
"It's a lot easier to grow your population when house prices are affordable; it's a lot harder when they're really, really unaffordable, so what will these numbers look like over the next five years is anyone's guess. Certainly, the government of Canada wants to accelerate immigration to keep the numbers high to keep home prices high, but is that going to materialize? One of the big questions is: is it because of high home prices that we might not see that? Do high home prices end up being a drag on our economy in the future?" Pasalis said.
"We will have people moving here; there's no doubt affluent people around the world will be interested in living here, but the other question is will it be at the level the federal government wants? We don't know yet," Pasalis continued. "Condo buildings are all geared towards renters and the non-permanent resident section, but is there going to be demand for these really high-end rental properties two, three, four years from now?"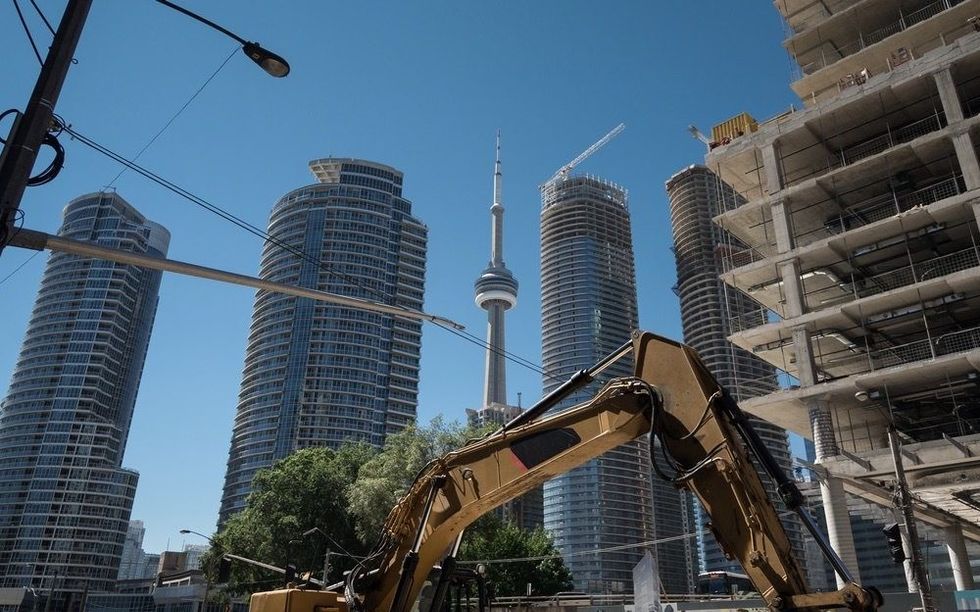 Shutterstock
The preponderant reason Dr. Haider says the city's housing prices are exorbitant is demand is outpacing supply by a country mile. There is no shortage of people receiving gifts from their parents and grandparents to buy their first homes, and it just so happens that it's occurring as Canada enters a fifth straight decade of declining construction on a per capita basis. In particular, the type of housing people desire, single-family homes, is scarce.
As counterintuitive as it might appear on the surface, Dr. Haider says housing in Toronto actually is affordable and that's because interest rates are historically low.
"Given ultra-low interest rates, you can get a mortgage for 2%, although many people get it for 1.5%, and this allows you to take on a much larger loan and still be able to pay monthly mortgage payments compared to the early '90s when mortgage rates were 17-19% or higher. When mortgage rates are as low as they are now, the bulk of your monthly payments from day one are going to pay down your principal and not the interest, which means you're putting money back into your pocket. The way mortgage finance works, the bulk of your payment comes back to you directly and creates demand for homebuying," Dr. Haider said.
"The second thing is the growth in our demographics -- because of immigration, Canada has been growing steadily where the bulk of them focus on the five largest cities. When you have demand increasing and all the enablers of increasing demand functioning and not much happening on the supply side, then you see this scenario playing out year after year, where housing prices are increasing because, demographically and financially, housing is becoming more desirable."
The evidence for a bubble might be disputable, but it exists. Just two weeks ago, UBS Global Real Estate Bubble Index 2021 anointed Toronto the ignominious honour of having the world's second-largest real estate bubble -- up from a third place position in 2020.
Perhaps, then, the question needs to be posed differently: what would it take for Toronto's strong market fundamentals to evaporate, and if that occurred, what would happen to its real estate market?
If this is a bubble -- and it doesn't look to be yet -- is there a bang or a whimper in Toronto's future?
Real Estate News