Toronto's tourism industry is booming, and for good reason: there's a ton to see and do in the 6ix, attracting people from all over the globe.
If you're planning a visit to Ontario's capital anytime soon, you may be trying to determine where to stay when in town. If so, consider any one of these amazing neighbourhoods that are perfect for tourists looking to be close to the action.
---
Kensington Market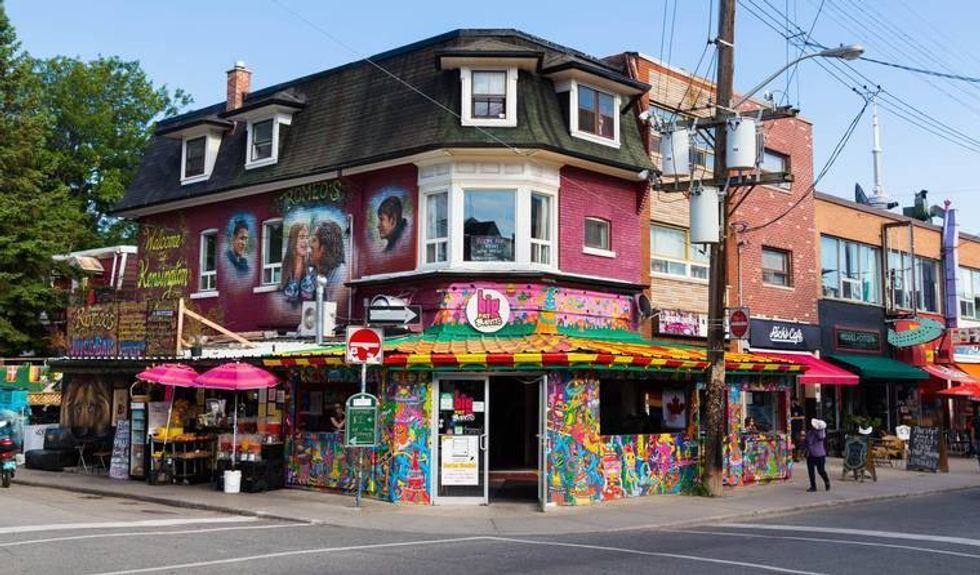 Photo courtesy of Kensington Market BIA via Facebook.
This cool, bohemian downtown neighbourhood is a truly unique one. Many of the city's artists tend to flock and dwell in this particular area, which is filled with all sorts of one-of-a-kind vintage shops and indie boutiques. There are also all sorts of authentic food pavilions, bakeries, bars, cafes and restaurants that tourists can dine at.
Victorian houses line the beautiful tree-lined streets, some of which may even be available in the form of a vacation rental on Airbnb. And while staying in Kensington Market and enjoying all its splendours, consider checking out the abutting Chinatown neighbourhood where you can get your fill of Asian foods, textiles, and culture.
Entertainment District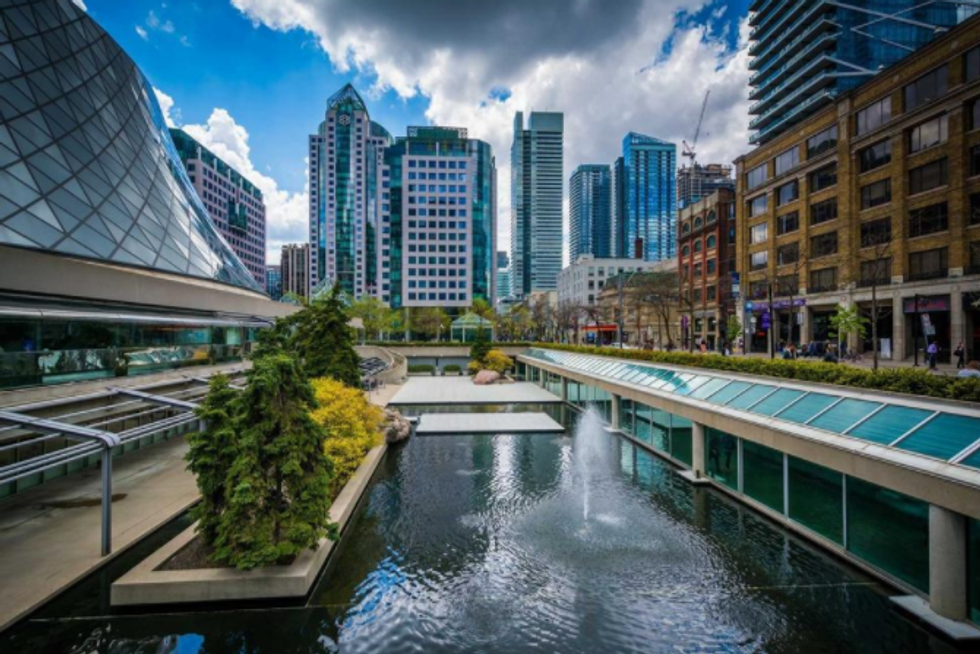 Photo courtesy of Toronto Entertainment District via Facebook.
They don't call it the "Entertainment District" for nothing. For those who love the idea of having a different place to go party every day or night of the week, then this is the place to be.
This neighbourhood is home to Toronto's biggest night clubs, sports bars, and sporting events, all within one convenient location. Catch the Blue Jays, Maple Leafs, and Raptors all within a quick cab ride or streetcar, then satisfy your palate at any one of the plethoras of bars and restaurants.
The Entertainment District is also known for its theatre life, with the likes of the Princess of Wales Theatre, Royal Alexandra Hall, and Tarragon Theatre all right there along King Street.
There are plenty of hotels available for accommodation, from big chain brands to smaller, more quaint boutique hotels.
Yorkville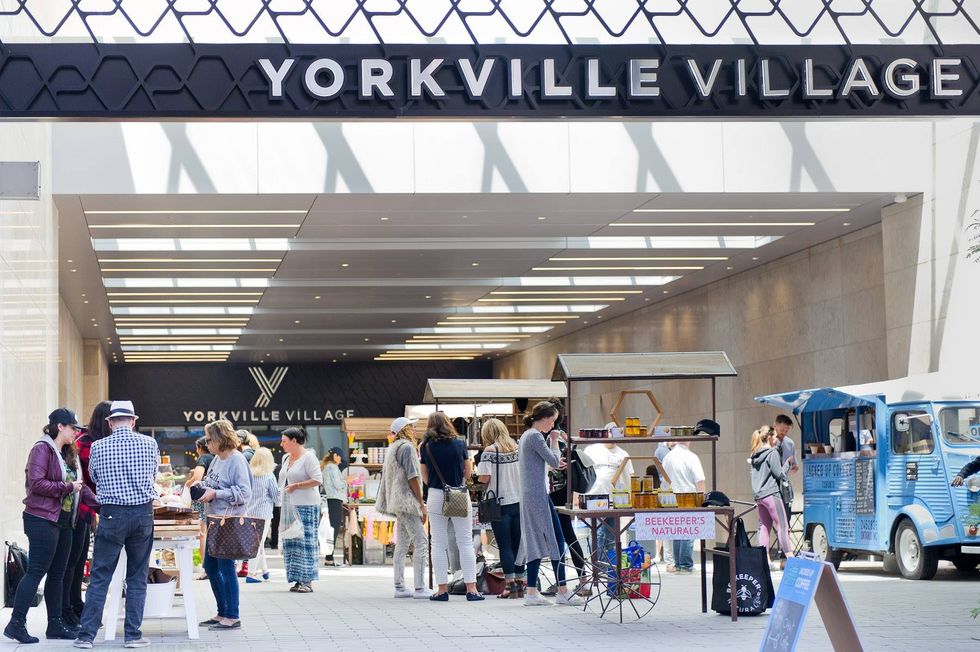 Photo courtesy of Yorkville Village via Facebook.
Known as the showy shopping district of Toronto, Yorkville is home to some of the swankiest boutiques in town. In addition to shops, there are also a number of fabulous bars and bistros in the area, including the infamous Sassafraz, where celebs are known to dine when they visit Hollywood North.
The Royal Ontario Museum (ROM) is also within close proximity, where you can catch hundreds of amazing exhibits and artifacts that shed light on rich historical eras and cultures.
While it's easy to get to by car or bus, why not stay right in the heart of all the action? The hub of hotels in Yorkville is the Four Seasons Hotel, known as one of the most luxurious places to stay in all of Toronto. The building itself is a true work of art, and the accommodations are just as fabulous.
Queen West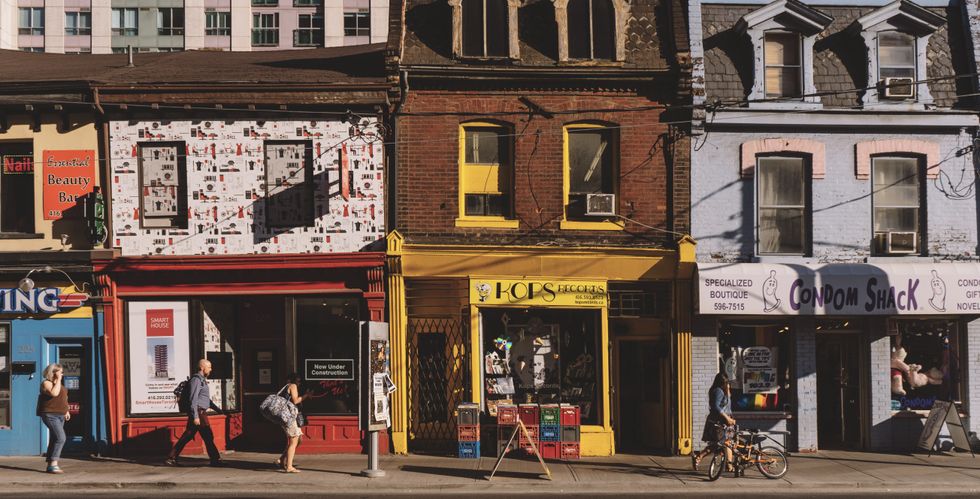 Photo by Scott Webb on Unsplash.
Arguably the trendiest place in all of Toronto - and even one of the coolest in all of North America according to Vogue Magazine! - is Queen West, a community overflowing with hipster shops, boutiques, eateries, bars, and art galleries. You'll easily be able to find one-of-a-kind treasures and tons of amazing vintage clothing and artifacts on this amazing stretch downtown.
If you're looking for an awesome and authentic place to stay while visiting Queen West and the rest of the city, consider staying at The Drake , the 'it' boutique hotel in the neighbourhood. Otherwise, there are plenty of other cool hotels to choose from. Otherwise, consider shacking up in any one of the vacation rentals that are available from time to time.
Distillery District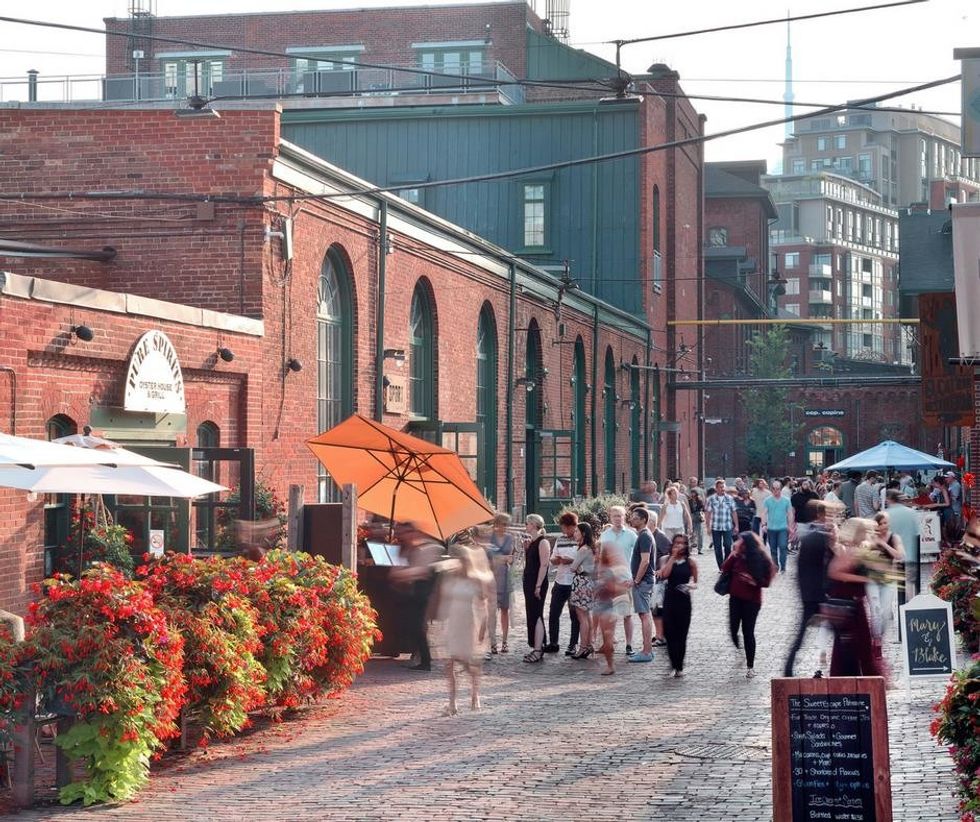 Photo courtesy of The Distillery District via Facebook.
If being surrounded by centuries-old buildings is your thing, then check out the historic Distillery District, which was once home to a large whiskey distillery that now attracts crowds thanks to its 19th-century buildings and cobblestone streets. Here you'll find a plethora of hipster indie restaurants, bars, shops, and art galleries.
While there's always a great time to visit this neighbourhood, perhaps the best is during the holiday season when the annual Toronto Christmas Market takes place in December.
And don't worry about finding a place to stay. There are tons of hotels in and around the area to lay your head at night.
Harbourfront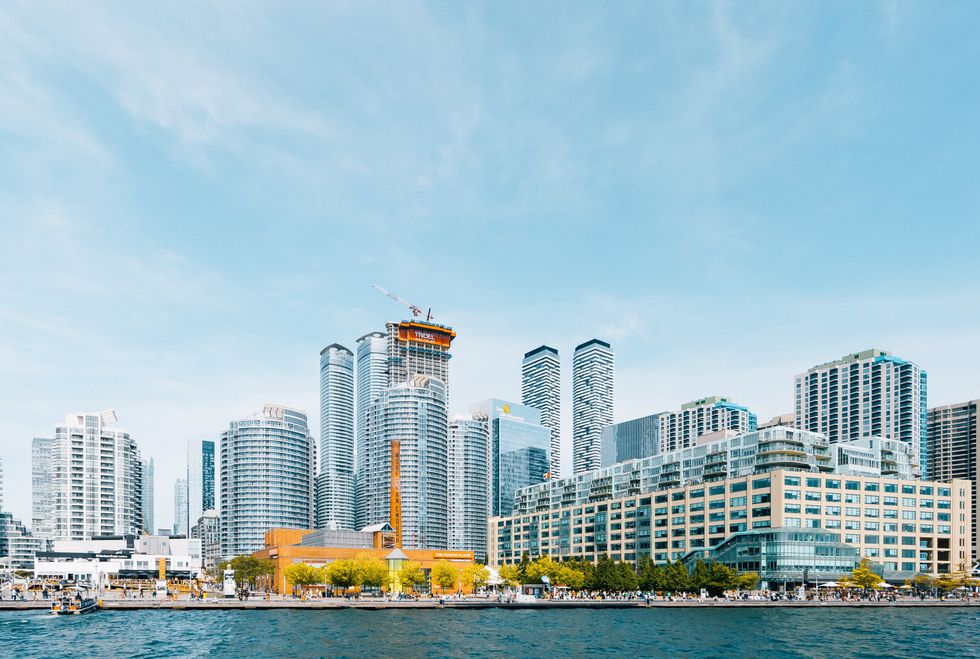 Photo by Scott Webb on Unsplash
The stunning and classic Harbourfront neighbourhood perched along the shores of Lake Ontario offers amazing views of the water, as well as access to trails, parks, theatres, events, and art galleries. Take the ferry to the Toronto Islands to lounge on the beach or enjoy family time at Centreville amusement park.
There are sleek condos along the Harbourfront that house young professionals and families, and there are often a few listed on vacation rental sites so you can live as the locals do, if only for a limited amount of time.
Community