Urban Living
Toronto Named FIFA World Cup 2026 Host City
Canadian soccer fans have reason to celebrate.
The City of Toronto has been named FIFA World Cup 2026 Host City. And that's a major win for the city's hard-hit tourism and hospitality industries as we (finally) recover from the pandemic.

Yesterday, the Fédération Internationale de Football Association (FIFA) named Toronto as one of the FIFA World Cup 2026 Host Cities.

FIFA announced Toronto will be a host city for the FIFA World Cup 2026 along with Vancouver and 14 other cities in Mexico and the United States. This is the most competitive venue selection process in FIFA World Cup history. Toronto will host multiple matches at BMO Field and major fan events across the city for the duration of the 32-day tournament. FIFA will determine at a later date which tournament matches will be played in Toronto.
"On behalf of the residents of Toronto and Council, I am delighted that Toronto has been chosen as a host city for FIFA World Cup 2026," said Toronto mayor John Tory. "There is no bigger sports tournament on the planet and it will be an opportunity to welcome the world and showcase all that our city has to offer to a global audience." The sports-loving mayor will undoubtedly make an appearance or two in the stands on game day(s).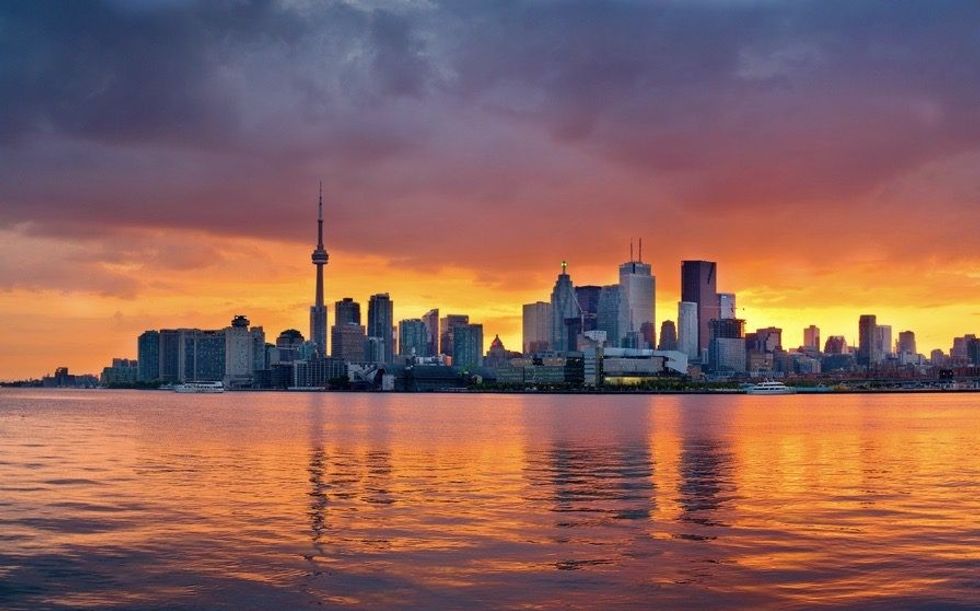 FIFA World Cup 2026 will be the first in history to feature 48 teams and to be held in three different countries. "With up to 10 nations playing in Toronto, Toronto's pride in its diversity and multiculturalism will be strengthened, with the event touching all neighbourhoods, building a sense of anticipation and camaraderie for the next four years and beyond," reads a City-issued press release. In 2018, the FIFA World Cup 2026 was awarded to a joint bid by Canada, Mexico and the United States, with 80 matches to be staged across 16 cities in North America, of which 10 matches are expected to be in Canada. In January 2018, City Council endorsed Toronto's participation in the bid to be a host city.
The FIFA World Cup generates significant economic, cultural, and community benefits for host cities and countries and elevates host cities' profiles on the global stage (if Drake hasn't done so enough). The significant economic impact anticipated from the hugely popular event will help sustain Toronto's long-term recovery from the COVID-19 pandemic, especially in the tourism, hospitality, and entertainment sectors.
"We are thrilled that Toronto has been chosen as a Host City for the FIFA World Cup 2026 and are excited to welcome the qualifying teams and the global audience the event attracts," said Scott Beck, CEO and President of Destination Toronto. "With matches at BMO Field and major fan events all across the city, the FIFA World Cup 2026 is an opportunity to highlight the diversity of Toronto's neighbourhoods and to raise Toronto's profile on the world stage."