Toronto
Real Estate News
With Election on Horizon, Toronto Mayor John Tory Discusses Housing Track Record
Toronto Mayor John Tory has had no shortage of challenges thrown his way during his seven-plus years in office.
This is particularly true of the past two years (not that anyone needs the reminder). In addition to the havoc wreaked on the city's economy by the relentless pandemic and its endless lockdowns, Toronto — like many parts of the country — has battled a housing crisis, as prices climbed to record-breaking heights. Young people are increasingly priced out of the widely unattainable market. And the city's low-income residents are more at risk than ever.
That's not to say that Mayor Tory, who recently announced he would run for re-election in October, hasn't made a long list of major moves on the housing front. He has. Especially in his second term as mayor.
From the introduction of the HousingTO 2020 -2030 Action Plan, to legalizing laneway homes and garden suites, Toronto has seen some notable and forward-thinking changes in recent years. Inevitably, some — like the city's vacant home tax or inclusionary zoning rule — are more controversial than others (more on that later).
Of the City's housing-related initiatives, Tory tells STOREYS that he's most proud of Housing Now. Launched in January 2019, Housing Now activates City-owned sites for the development of affordable housing within mixed-income, mixed-use, transit-oriented communities.
"I started my time as mayor really pushing for us to look at the assets we owned and to reimagine them," says Tory. "That is how Housing Now came to be and we have seen the success of what we can do when we take existing assets and relook at them as affordable housing options. The great thing about this program is that we didn't have to go buy new properties — we had them already. Now, that has grown to 21 Housing Now sites which are currently under various stages of development and are expected to deliver over 11,000 rental homes, including approximately 5,600 affordable rental homes."
The Housing Now initiative includes a commitment of over $1.3B in land, financial incentives, and staffing resources, making it possible for the City to achieve over 50% of its 10-year 10,000 affordable homes approval target in less than three years, says Tory's office.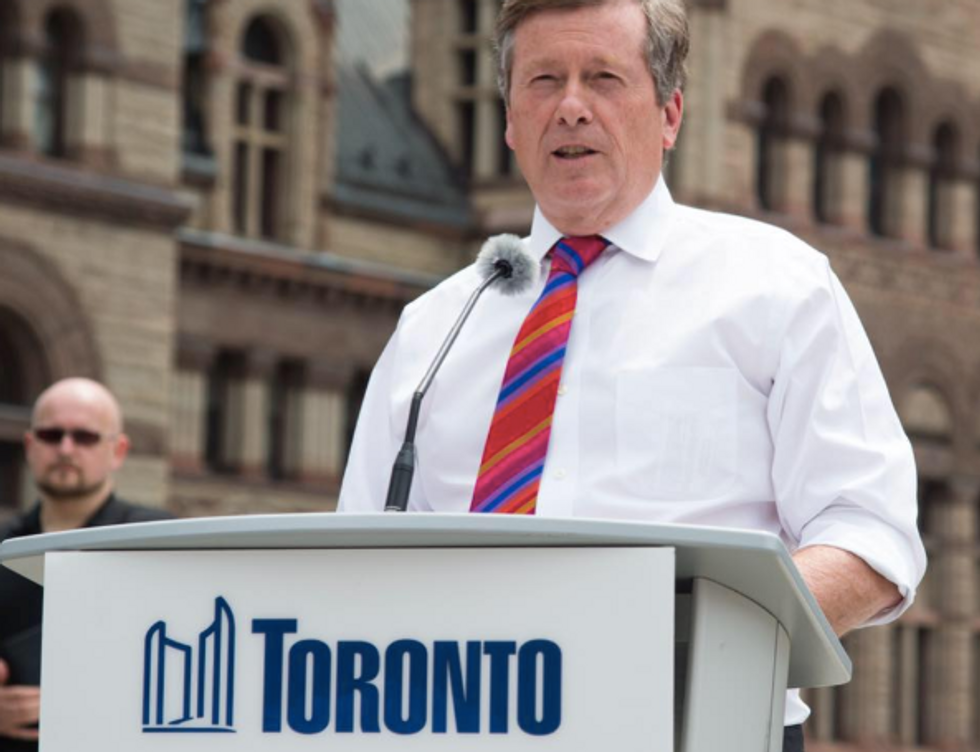 Tory also highlights the more recently introduced Modular Housing Initiative, which materialized during the pandemic and commits to creating 1000 new modular homes in Toronto. "The pandemic taught us a lot about how to adapt and be flexible, and to look at new ways to do things," says Tory. "This program allows us to create housing in not years, but in months. That is the type of innovation we need, coupled with traditional developments to meet the goals we have."
By early this year, the City had already opened 100 permanent modular supportive homes at 11 Macey and 321 Dovercourt for people experiencing homelessness. On just Wednesday, the City delivered another 59 modular homes to its Cedarvale Avenue site in East York. Dozens of additional homes are in development at additional sites, and will be completed over the next several months, says Tory.
Last month, the City also launched a request for proposals (RFP) for the new Multi-Unit Residential Acquisition (MURA) program to protect existing affordable housing for Toronto residents. Approved by City Council in the 2022 budget, this program provides $20M in grant funding and City Open Door Program incentives to qualified non-profit and Indigenous housing providers, including housing cooperatives, and community land trusts. Furthermore, in the fall, the City also developed a Memorandum of Understanding with Miziwe Biik Development Corporation to establish them as the main intermediary between the City and Indigenous housing providers to support the creation of 5,200 new affordable rental and supportive homes "for Indigenous by Indigenous" across the city.
To help secure more homes in Toronto, Tory points to how his government successfully negotiated for funding through the Federal Government's Rapid Housing InitiativeI (EHI). In the first phase of RHI in late 2020, Toronto was allocated more than $238M to create more than 600 new affordable rental homes — including 51 new affordable supportive homes in Parkdale, where ground was recently broken. With Phase Two funding announced on March 25, the City has now received a total of almost $440M through the RHI program to create more than 1,000 new homes within a year.
So, things are happening — finally, some may argue. During her 2018 election campaign, former Toronto mayoral candidate Jennifer Keesmaat zeroed in on Tory's perceived lack of progress on the creation of affordable housing. Perhaps tellingly, upon his re-election, one of the first items on Tory's agenda was the creation of Housing Now.
"We Have Clear Goals for Our City"
When STOREYS asked whether there was a particular initiative he thinks should have happened sooner than it did, Tory argued that the City is actually moving very quickly in its creation of affordable housing.
"The numbers tell that story; we currently have a total of 109 City-led or City-supported active affordable housing development projects, which will deliver an estimated 19,000 new affordable and supportive homes across the City," says Tory. 'We have clear goals for our city and we are working every single day to meet to them. While we want to always move quicker, we are moving as quickly as possible to see these affordable houses on the market, helping house people who need it the most."
While Tory says, "it's easy to look back and say we would have done things differently," (when asked what he would have done differently, in retrospect), he doesn't.
"With the resources we have available to us as a city and the work we have done together with other levels of government, I am confident that we are working quickly to address the affordable housing challenges our city faces," says Tory. "Toronto itself has taken a leadership role in welcoming new ideas, and new partnerships in tackling these issues and I think if we stay committed we will be on track to meet our goals and to bring more affordable housing into our city."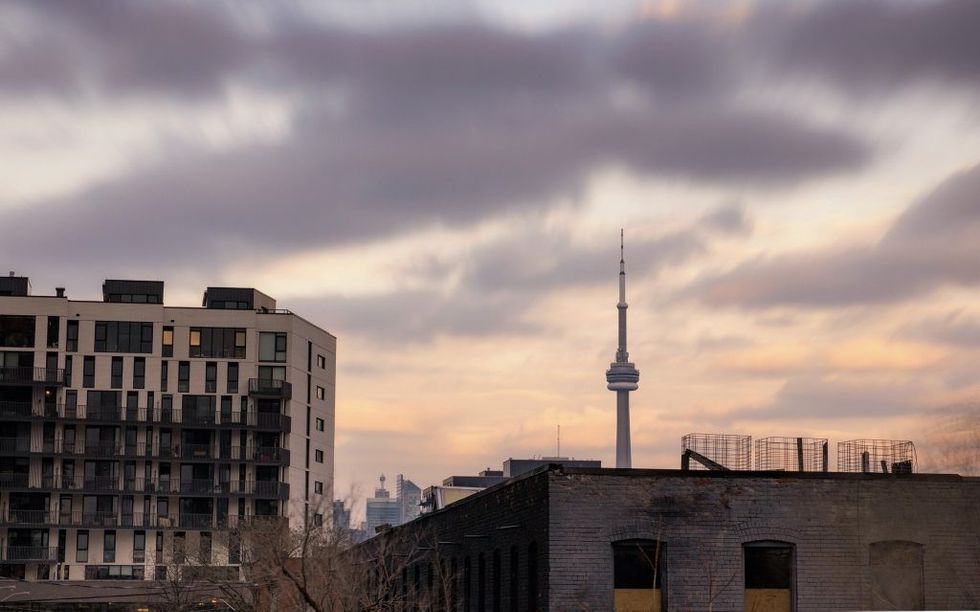 On the affordable housing front, Tory acknowledges that progress requires a societal shift in consciousness. But changing people's minds on how we look at affordable housing and its importance in all parts of the city has presented a challenge, says the mayor.
"I have attended consultations for various housing projects and I think people forget that these are real human beings who are in need of a place to call home," says Tory. "So, when the city decides to move forward with a housing project in their neighbourhood, rather than rejecting it because they think all of these bad things will come along with it, it's good to look at how we can play a role in integrating these new homes in our communities. We have seen success stories in other parts of the city, and I believe that we can see that in all parts of our city."
Tory stresses the importance of supportive housing, which includes more than just a place to sleep, but also wraparound services for those facing challenges like mental health or addictions. "This is a big part of our advocacy to the other levels of government. And while we have done much work on that, we still have a ways to go," says Tory. "Being able to relay that to residents as well and the importance of supportive housing has been a challenge because people often have negative stereotypes of people who need these services when in reality, they need a place to call home and proper support so that they can move forward and on with their lives."
Recent Developments Face Opposition
But it's not in just housing society's most vulnerable where Tory's faced backlash. While they're largely celebrated as innovative and long-overdue solutions to Toronto's supply issue, the recently legalized garden suites aren't without their critics. In March, Building Better Neighbourhoods, a group representing a handful of residents organizations in Toronto, submitted an appeal of the bylaw. They don't want what they claim is a one-size-fits all approach that they say characterizes the City of Toronto's February decision to allow garden suites on properties of all types across the city.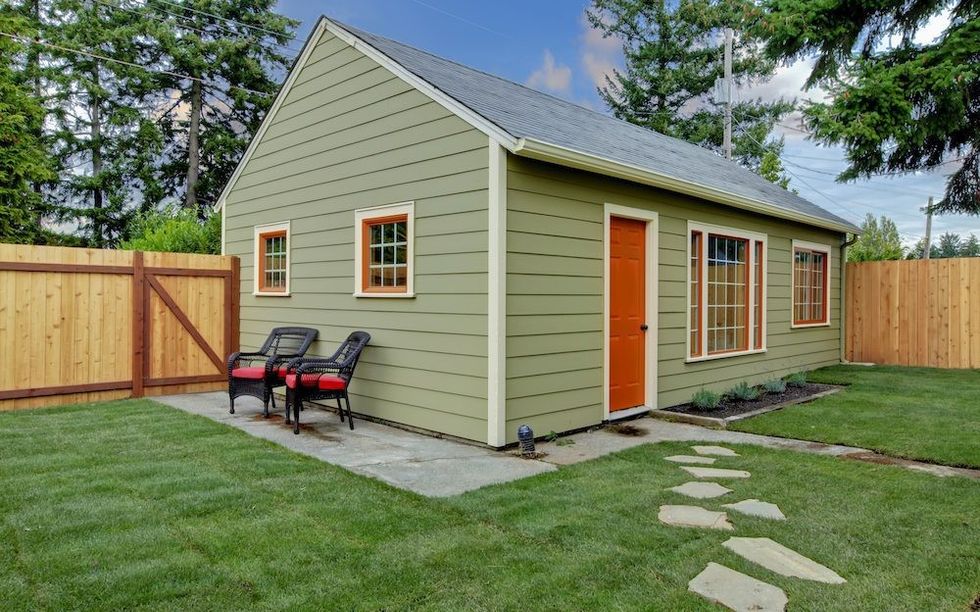 Inclusionary zoning — a law that requires new residential developments to include affordable housing units, creating mixed-income housing — also became a quick hot topic in November, when council voted in favour of the inclusionary zoning policy.
Zoning bylaw amendment and draft implementation guidelines now make it mandatory for certain new developments around Protected Major Transit Stations Areas (PMTSAs) to include affordable rental and ownership housing units. And not everyone is thrilled about it. Local critics argue that inclusionary zooming is not an effective tactic to tackle Toronto's housing problem and will only slow construction of much-needed homes and hike up prices in the process. Even the World Bank has said that inclusionary zoning polities tend to produce small numbers of homes at a substantial cost.
"Inclusionary zoning will likely penalize those buying market-priced units as the costs will be passed on to them," Richard Lyall, president of the Residential Construction Council of Ontario (RESCON), told STOREYS late last year. "In effect, new homebuyers will end up shouldering the added costs of providing the affordable housing. The policy will end up hurting those on a limited budget or who are barely able to put together enough funds for a mortgage."
Similarly, opponents of the newly introduced vacant home tax say it will do little to impact Toronto's housing affordability crisis. They point to its minimal impact in Vancouver since its 2017 introduction (however, Vancouver did just approve a hike from 3% to 5%). Toronto's vacant home tax went into effect on January 1, 2022 but isn't payable until 2023. It targets owners of homes that sit vacant for more than six months of the year with a tax of 1% of a home's assessed value, with a handful of exemptions.
On the other end of the spectrum, there are affordable housing advocacy groups that say Tory's City Council hasn't done enough to house the most vulnerable. A least, that was the sentiment shared recently among dozens of voices that called for the expropriation of an infamously vacant mansion and surrounding lots at 214-230 Sherbourne Street, so that the site can be used for affordable housing. The site was placed for sale earlier this year, but the City ultimately lost its bid to big name developers (surprise, surprise). Housing advocates also criticize City Council for shutting down Tory's proposal to legalize rooming houses last fall.
As we gear up for the municipal election, Mayor Tory continues to make headline-making progress — and televised appearances — in the affordable housing department.
Recently, Tory's government announced a new mass timber pilot project that will transform a city parking lot at Dundas Street West and Ossington Avenue into planet-friendly affordable housing. Earlier this week, Tory was on site to officially launch the opening of 36 new affordable homes for seniors, as well as a new EarlyON Child and Family Centre at 1117 Gerrard St. E.
Moving forward, the overarching HousingTO 2020-2030 Action Plan — a blueprint created in 2019 that allows the city to address housing needs across the spectrum — has an aggressive housing agenda over the next decade. Its goals include a target of 40,000 new affordable rental home approvals.
Despite its seemingly ambitious goals, in the first two years, the City has already achieved just over 40% of this 10-year target — or over 16,000 units — with its investment of $2.3B. Successful implementation of the HousingTO Plan is expected to cost all three orders of government approximately $27.7B, says the City.
But, if we can throw enough money at the problem, at least we know we have a leader with a will to make things happen when it comes to housing Toronto residents.