---
A block of 59 new modular homes opened in Toronto's east end on Tuesday, less than two years after local residents protested the then-proposed development.
The 59 studio apartments, located at 540 Cedervale Avenue in East York, will offer affordable rental housing and supportive services to seniors who are experiencing or are at risk of homelessness. Their addition to the neighbourhood was not welcomed by some residents who objected to the loss of the parking lot that previously occupied the site.
The lot, located across the street from a school, recreation centre, public pool, and park, was not an appropriate choice, residents said. At a protest held in February of last year, residents told Global News that the lot was a community "hub," with one resident adding that it was not a good fit for "people going through the most troubling and difficult times of their lives with addiction and mental health issues."
The City, however, forged ahead with construction of the prefabricated units, built in a factory in Cambridge, and began delivering them to the site in April of this year. Now assembled into a three-storey building known as Cedarvale, the apartments will welcome their first residents this month.
"Investing in innovative construction methods like this Modular Housing Initiative means that we can get more affordable, permanent, rental housing built faster and deliver it to the people who need it most," said Mayor John Tory.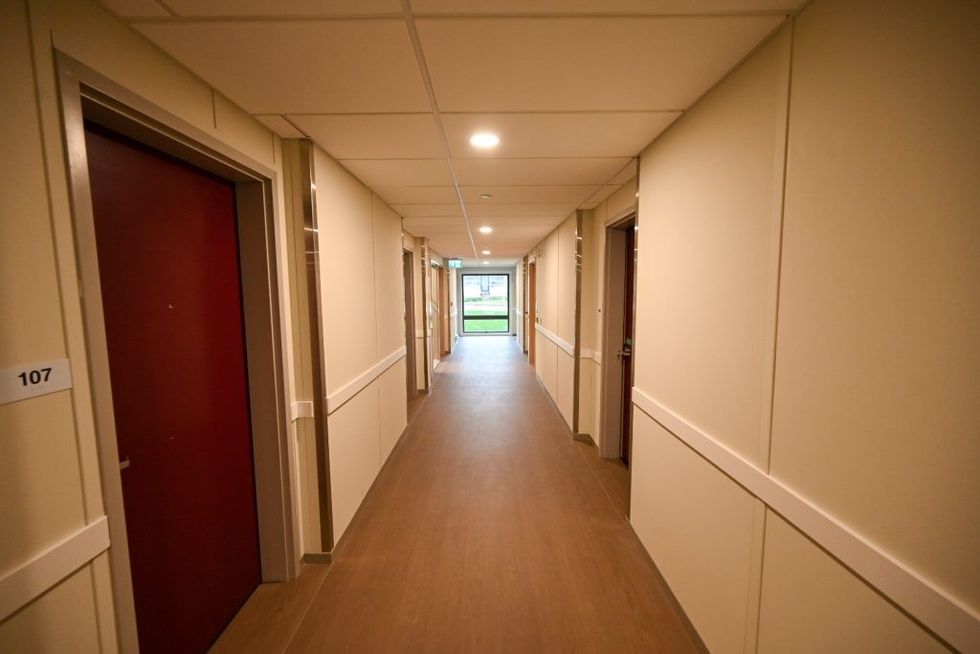 John Tory/Twitter
Modular construction, the City says, allows them to build homes quickly and in a cost-effective manner. The Cedarvale studio apartments, for example, were built in just 12 months from start to finish. Funded via the City's Modular Housing Initiative, each unit comes with its own kitchen and bathroom. The building itself is outfitted with additional communal amenities including a dining room, laundry room, and programming space. An on-site commercial kitchen was also built, and will be used to provide meals to residents.
The seniors who live at Cedarvale will also have access to trained support professionals at all times, overseen by non-profit. housing provider WoodGreen Community Services.
"At the end of the day, this is about ensuring that we are providing 59 seniors in need in our City with a safe place to call home this winter and for years to come," said City Councillor Brad Bradford. "The permanent, affordable rental homes on this site will provide not only new safe and accessible housing, but also on-site supports for our new community members."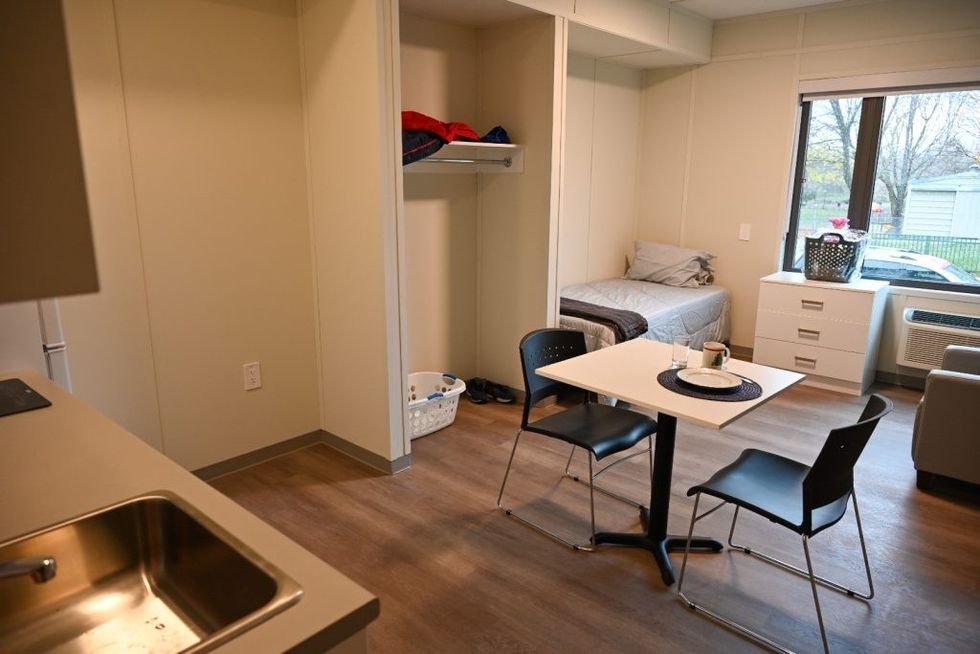 John Tory/Twitter
The addition of these 59 affordable, supportive homes will help the City of Toronto to not only reach, but surpass its goal of creating 3,000 such units in 2021 and 2022. They are now on track to build 3,600.
Toronto