src="https://storeys.com/wp-content/uploads/2021/02/restaurant-1807617_960_720.jpg"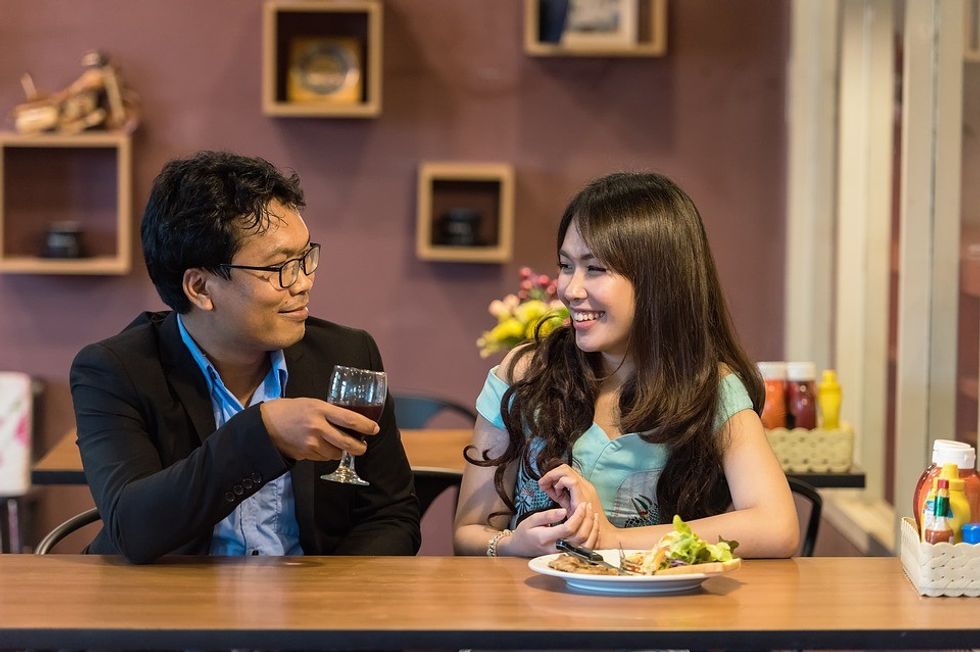 Toronto singles have more options than they realize ...
---
On a Monday night I was out for dinner at Superpoint on Ossington and couldn't help but be surprised at how many first dates were happening right around me. Along the bar. At the tables. Every seat in the house, but one, was taken.
As I sipped my sparkling red wine and awaited my classic pizza, my eyes shifted across the room to the tune of the chill indie music playing in the background, in the hopes of making eye-contact with each couple. I mean, I had to give them an affirmative head nod for a job well done in the 'where to take a date' department.
I was with a girlfriend who looked over at me helplessly as she asked me, the dating expert, how all these people met in the first place?
She's strictly against dating apps, so swiping for a mate is out of the question for her. And she's also in her third year of sobriety, so meeting men at bars isn't really up her alley.
This isn't the first time I've been asked this question. And so, I've curated a list of the top Toronto places to pick up (whether you're sober or not) old or young, moneyed or on a budget. Happy hunting!
src="https://storeys.com/wp-content/uploads/2021/02/Guild-Park-1.jpg"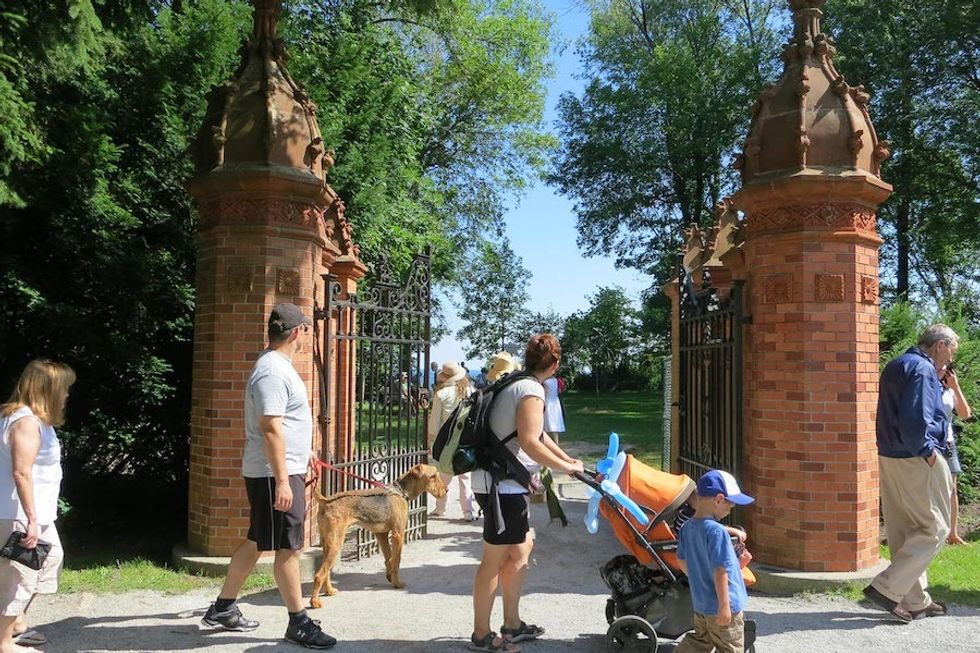 The Dog Park
Pick a dog park, any dog park.
A girlfriend of mine, who has a couple rescues and is a passionate animal lover, says that the dog park is the best spot to meet potential partners.
Her park of choice is Trinity Bellwoods, but find one that's near your place so you can make a regular routine of visiting there with your pup. Proximity and familiarity breeds relationships, so by setting such a routine, you're more likely to run into the same people with pups of their own.
(Photo courtesy of The Cactus Club)
Tried, Tested And True Meet Markets For The Younger Set
I've been assured by single friends in their 20s and 30s that King Taps and/or Cactus Club Café are goldmines if you're looking to meet someone for a hit-it and quit-it situation. Or, sometimes, to even kick off a full-fledged love affair.
A friend of mine says these two spots have been her go-to all summer. Mostly thanks to the popular patio at Cactus Club, right in the heart of the city.
I happened to get sucked into "one drink" at Kasa Moto on a Monday night and didn't leave until around 2 a.m. It's clear singles flock to that place to take back endless drinks and take selfies like nobody's business, if that's your thing.
src="https://storeys.com/wp-content/uploads/2021/02/Screen-Shot-2018-08-20-at-9.35.43-AM.png"
Hotel Lobby Bars
If this sounds a little Pretty Woman to you, I can assure you it's not.
One of my fave pastimes is going to a chic hotel in the city and sitting at a lobby bar before meeting friends for dinner, or for a nightcap after leaving friends.
It gives me a moment to unwind from my day. And when there for just a drink by myself, it also gives the chance to meet a wide range of people whose paths I wouldn't normally cross.
I also have run into a lot of acquaintances in the lobby of some swanky downtown hotels. Turns out, they are there to do just the same.
My top three go-tos ... in no particular order: The Lobby Lounge and BOSK at Shangri-La Hotel, d bar at Four Seasons Hotel and Mister C Bar Room at Bisha Hotel Toronto.
src="https://storeys.com/wp-content/uploads/2021/02/33086902_1709648365795627_4177575811051683840_n.jpg"
Hybrid-Cafés
Toronto is drowning in cafés that serve multiple purposes.
On Queen West, there's Antikka, a café that is also a vinyl store. Boxcar Social also has locations in four separate Toronto neighbourhoods, and they serve everything from café favourites to whisky, wine and beer.
Cafés that serve multiple purposes also serve as great places for you to grab a bevvie of choice, sit on your lonesome with a book/magazine/newspaper in hand, and organically meet other locals. Unlike your typical coffee shops, these spots bring out a more creative crowd, while the space gives you something to talk about to break the ice.
Toronto