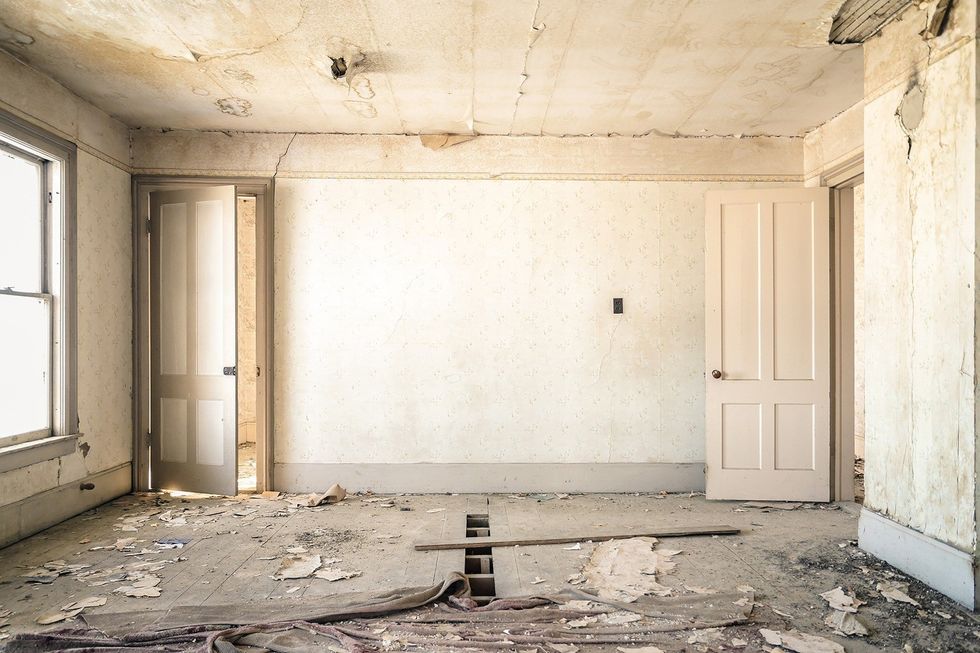 Tearing down a wall or two has become commonplace today as many Toronto homeowners, finding it challenging to navigate the city's steep housing market, are opting to stay and build up or out rather than move to the suburbs or a less pricey city.
To renovate or relocate? This is the common question weighing on the minds of many Toronto homeowners looking to inject more living space into their city home but who are stuck in the pricey market.
---
With the current state of the housing market, many homeowners find themselves at a crossroads not knowing whether they should look for a new home with more space, or if they can afford to stay and invest in what they already have. Many home owners are realizing they cannot afford a new property in the city in today's pricey market.
So before you opt for a change of scenery and relocate to the suburbs for a bigger lot, talk to a contractor to examine your options. Mark Wexler, president of Wexmark Homes , says there are many things that can be done to alter the space of a home.
"First, meet with a potential builder or contractor so you get a full grasp of what you're getting into, what you're allowed to do and what the allotments are in your area," says Wexler. "Many of my clients are going the route of renovating because they don't want to leave the city where they've built their home and it's also more cost effective than moving.
"If they need more space, they need to look at building back or building up," continues Wexler. "Meeting with a builder is a smart idea because they will always have great views on what to do with the property while staying on budget."
Cost and budget
Regardless of what you decide, cost and the budget you're working with are big factors to consider, so it's important to figure out what you need financially to support the renovation.
From a funding perspective, many are under the impression they're going to break the bank to transform their current living space, but that isn't always the case according to licensed mortgage agent Gary Fooks . Depending on an individual's credit he or she can use the equity in the home to transform a living space.
"For every $100,000 they use by refinancing the equity in their home, they're looking at a monthly payment from $400 to $550 per month," says Fooks.
"A lot of people lease a car that's worth $40,000 and pay $400-$500 a month for that car. Here, for a $100,000 renovation, you could be paying the same amount of money," continues Fooks. "I think that's where people are misguided, thinking it's really expensive to renovate. From a financial perspective, tying it up into your mortgage makes it much more manageable."
Increase home's value
Fooks says he has noticed a rise in the number of clients opting to stay in the city for a variety of reasons, and finances are one of them. He says it makes more sense financially to renovate and increase the value of your home should you decide later to sell.
"A lot of my clients need more space," he says. "Once they figure out the cost of actually going out and purchasing something versus what it would cost to add an addition or upgrade their existing home, they realize they're going to save a lot of money staying put and either adding space or upgrading their property."
Homeowners need to consider several financial aspects including their credit rating, which may qualify them for additional financing. But good credit doesn't mean you're a candidate for the financing you need. Fooks has seen people turned down by banks and that's where a mortgage agent can help.
A mortgage broker or mortgage agent have other lenders outside the bank that are regulated by the government much like a major bank. These lenders are called Monoline Lenders, which must follow similar disclosures and lending guidelines as the banks do.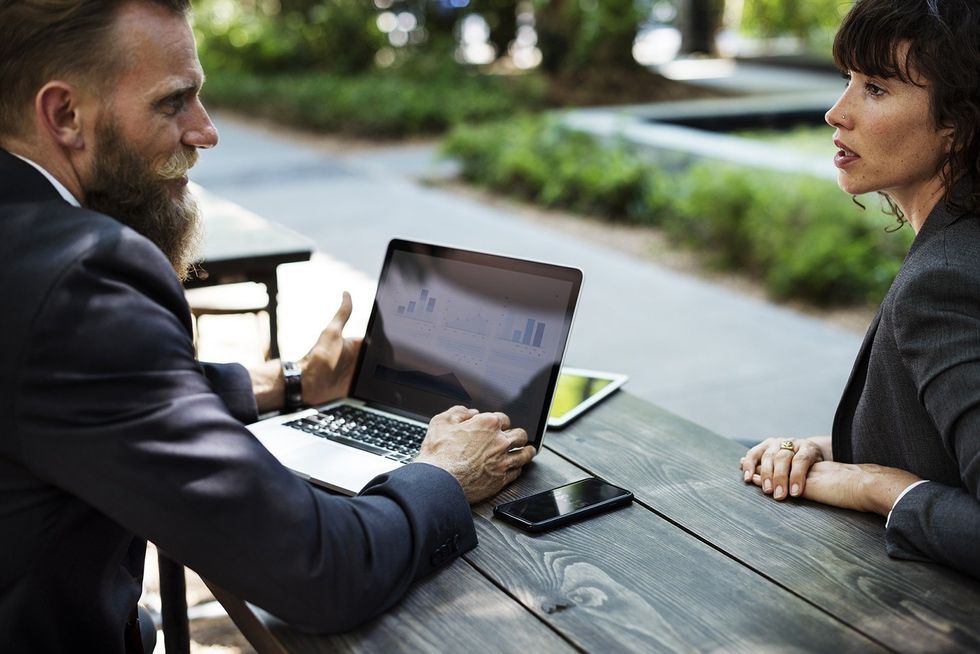 A mortgage agent can offer solutions to those whose financing for renovations was turned down by the bank.
"A lot of times we can go to a Monoline Lender and get a better rate than the bank can offer," he continues. "Clients who have been turned down by the bank often think they have no other options, which is not the case at all. We also have Alternative Lenders who can get them the refinancing they need too."
According to Fooks, there is also construction financing available for those looking to do an addition or completely gut their house. So many different options exist for homeowners who need to make their space more functional.
"That's why having a good mortgage agent is important. It's our job to pull the products in the industry based on the client's budget, their needs and how much money they make so we can sort out what will work to their benefit," says Fooks, who suggests researching possibilities and companies online.
Hidden costs
Gene Maida, founder and president of Georgian Renovations , agrees with Fooks, adding that homeowners need to educate themselves before starting any renovations.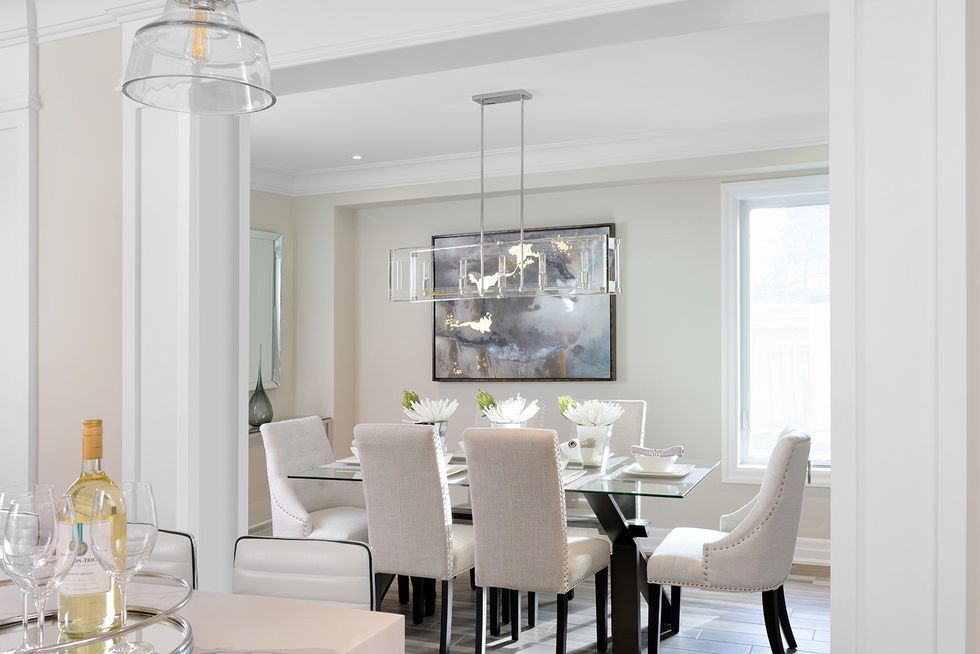 Georgian Renovations recently renovated a dining room for a Toronto family who opted to stay in their current house and improve their space by refreshing their look. (Photo courtesy of Georgian Renovations)
"Often times people think they are better off selling their house and moving to a more affordable neighbourhood like Hamilton, Pickering or Kingston where they can find more square footage for a lesser cost," says Maida.
"What they don't realize is that if they are going to buy a new house there are many hidden costs they will be subject to paying," he says. "They will have to pay development fees, land transfer taxes, mortgage fees, moving costs and two commissions, one on their house and one on the house they're buying."
When looking for the right contractor Maida says it's important to ensure the contractor is financially stable, offers written contracts, has workers' compensation and builders insurance, has good references and is someone you feel comfortable working with.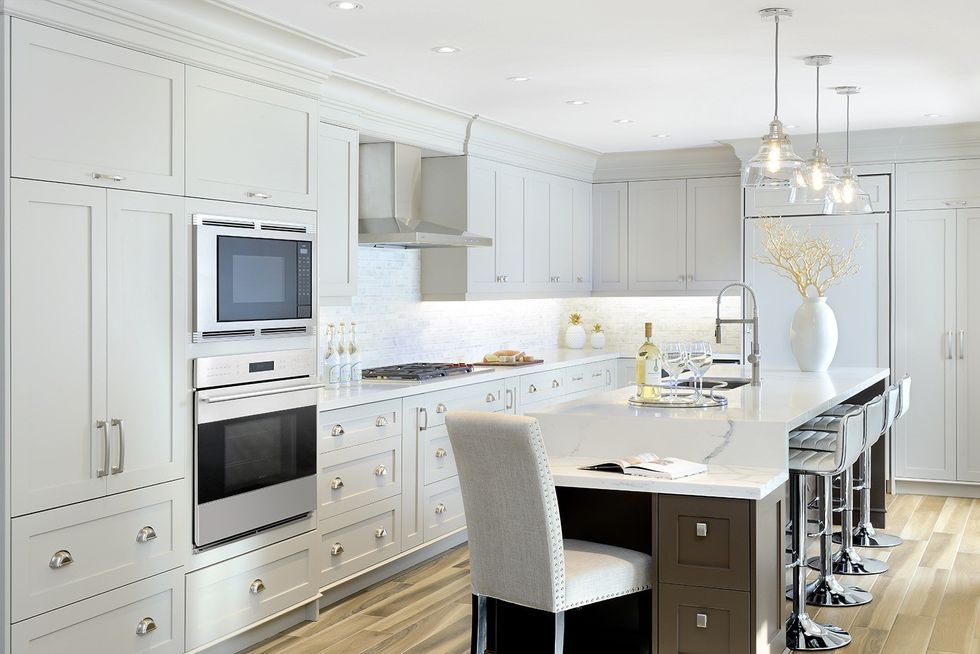 Georgian Renovations updated the family's kitchen to a better functioning and sleek, gourmet-style space. (Photo courtesy of Georgian Renovations)
Growing family
Homeowners should work closely with the contractor to put a solid plan into place, which is what Maida did with his clients during a project he recently completed. Maida and his team transformed a home in the GTA that was no longer functioning seamlessly for the homeowners by giving it a fresh look and adding space, perfect for their growing family.
"It's a traditional house with a large backyard in the middle of the city and they were struggling with whether they should sell the house or stay," he says. "Once they decided to stay, we gutted the whole main floor and removed a lot of walls which allowed for more space and more natural light to come in."
If you're dealing with space challenges and looking at rejuvenating your home, check out your options as there really is a lot you can do with your living space to make it work.
Toronto Condos & Homes