The NIMBYs don't always recognize a good thing when they see it, but in one respect they're dead right; development in Toronto is out of control. City planners, largely reduced to finger wagging and ticking off boxes, lost the battle long ago. Local politicians support the neighbours; for provincial politicians, it's the developers.
And so Toronto finds itself at the mercy of forces that see the city as theirs to use as they wish. The results have been mixed at best.
---
Given the absence of any effective oversight body or an urban champion of some sort, it's no surprise that Toronto Heritage Preservation Services has moved in to fill the vacuum. The municipal agency ruffled the usual feathers recently when it proposed listing 966 buildings across Toronto, most of them not Gothic Revival landmarks, neo-classical monuments or even joyful mid-century modern gas stations. Instead, the list comprises hundreds of very ordinary structures, the type that normally go unnoticed, except, of course, that they don't.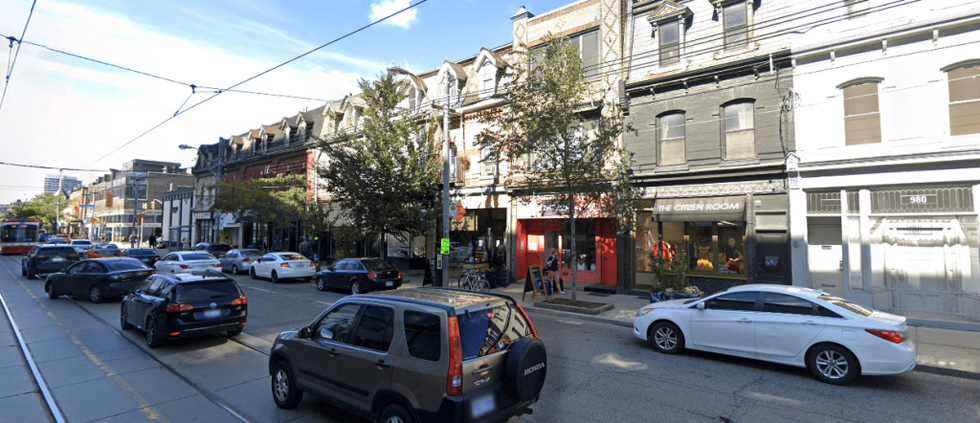 Examples of buildings along Queen St. W that the Toronto Preservation Board has designated for heritage property status
These include generic two- and three-storey brick boxes that line many main streets, retail below, residential above. They were constructed between the late 1800s and the 1920s, '30s, '40s and beyond. Devoid of architectural merit, most are nothing to look at. Their great virtue is their endless flexibility and their unbreakable connection to the street. One way or another, they have served generations of Torontonians. They are an economic and physical foundation of the city, able to survive upturns, downturns, cultural shifts and even gentrification.
READ: You Can Now Watch an Architecture and Design Film Festival From Home
Sadly, though, contemporary architects, planners and developers have yet to grasp the importance of flexibility let alone the need to address the street. For all its popularity, the tower-on-a-podium model is no match for the simple low-rise box. The reasons surely have as much to do with the economics of industrial-scale development as built form, but the fact remains that street level retail in most new projects are suitable only for the inevitable chains, the Tim Hortons, Shoppers Drug Marts, bank branches and the like. The modern mixed-use condo project is anathema to the sort of small retail and service operations that make older streets so attractive.
Think of Bayview (from Davisville to Eglinton), Yonge (St. Clair to Hogg's Hollow), stretches of King, Queen and even The Danforth. Despite their often painful plainness -- frequent ugliness -- they make the surrounding neighbourhoods lively, engaging, desirable and enduring. This is surely what the pioneering urbanist Jane Jacobs was hinting at when she said that new ideas need old buildings. Their spaces are adaptable, the mortgages paid off and rents lower, at least, they used to be.
As Jacobs also argued, the city is not a work of art. The great cities of the world are rarely the most beautiful. Barcelona and Paris are partial exceptions, but what of London, New York and, needless to say, Toronto?
Beautiful we most certainly are not. But if Toronto's much lauded liveability survives the plague of investment condos and rentier capitalism, it will be due largely to efforts such as those of the heritage board. Though doomed to fail, they deserve our admiration. By expanding its purview from buildings to streets, the heritage board has signalled a willingness to move boldly beyond individual structures to encompass a larger urban reality. The streets it lists include King East, Queen West and East, Roncesvalles, Ossington and Dundas West, all vibrant arteries threatened with death by development.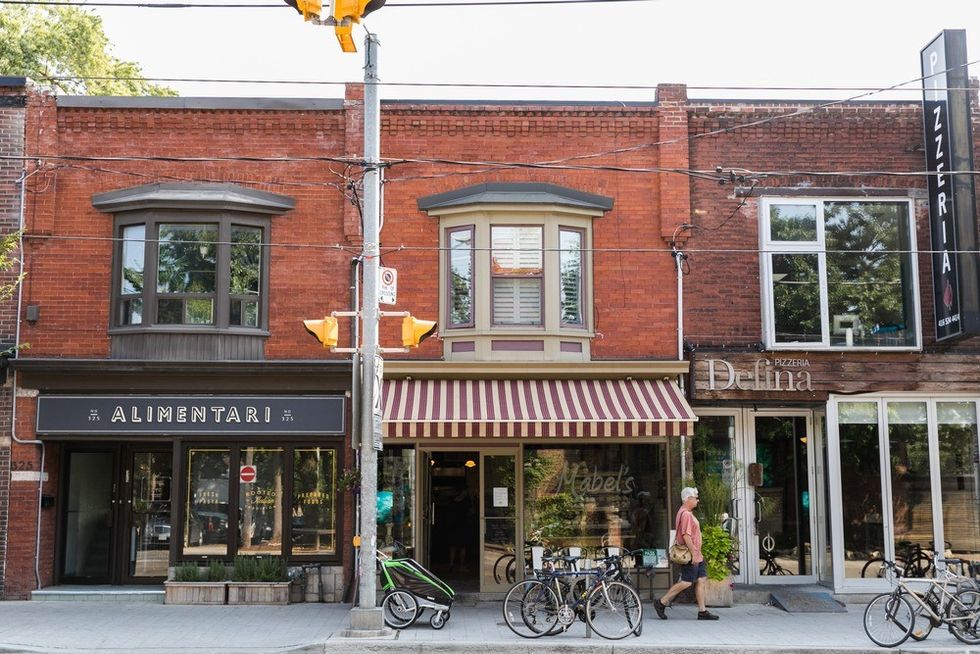 Roncesvalles
This is lost on critics. They overlook a couple of things; first, that heritage means more than preserving historic architecture and second; that the qualities that make a building important and, therefore, worth saving are the very qualities that make a city great.
In our rush to some bright and shiny tomorrow, we tend to forget the critical role played by streets. Grand or humble, commercial or domestic, they are the city's great organizing principle. The street came first, then crossroads, then buildings, then communities and finally cities.
The failure to grasp this simple calculus has us sleep-walking into a future we already dread. Our willingness to hand over city streets to the car was disastrous for cities everywhere. That, and the sense of separation and isolation that followed, have left us angry, alienated and longing for the past -- whether beautiful or banal.
How revealing that it took a pandemic to inspire urbanites to take back their streets from the car. If planners, politicians, architects and developers can learn this lesson, they may finally be able to help build a city that makes residents happy.
Hume with a View