Toronto had its first real taste of summer over the weekend and the hot temperatures are set to continue into the week.
On Monday afternoon, temperatures are set to soar to a high of 32ºC, which has prompted Environment Canada to issue a heat warning for Toronto. According to the weather agency, this marks the first heat event of the season and it will remain in effect through to Wednesday, May 27.
---
Environment Canada says heat warnings are issued when very high temperature or humidity conditions are expected to pose an elevated risk of heat illnesses, such as heat stroke or heat exhaustion.
READ: Where Every Single One of Toronto's 'Quiet Streets' Are Located (MAP)
On Tuesday, daytime high temperatures of 31ºC are expected on Tuesday, which will feel more like 39ºC with the humidex and a 30% chance of showers. On Wednesday, temperatures will also hover around 31ºC, along with sunny skies.
With humidex values expected in the mid to upper between now and Wednesday, Environment Canada says residents may find some relief near the lakeshores.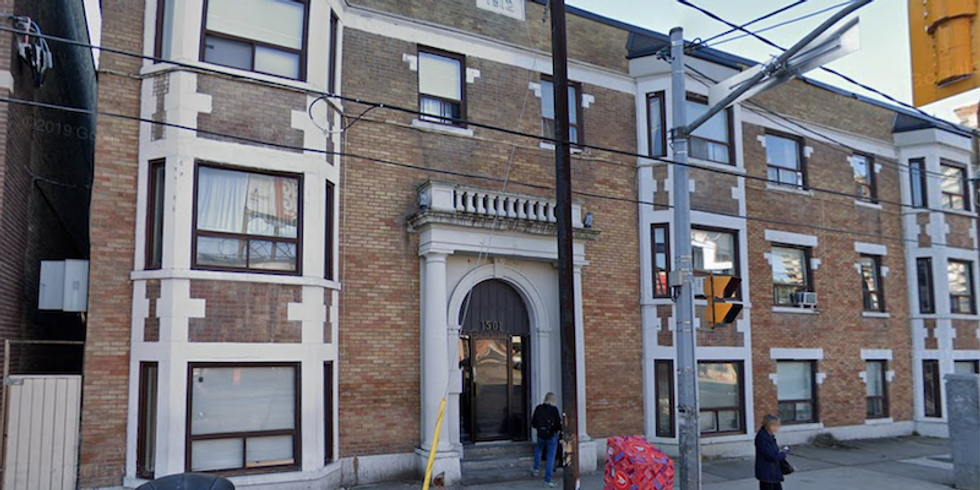 Environment Canada
Environment Canada is reminding the public that while extreme heat affects everyone, and it's associated with negative health impacts ranging from heat stress to heat stroke and death, the risks are greater for young children, pregnant women, older adults, people with chronic illnesses, and people working or exercising outdoors.
The weather agency is reminding everyone to drink plenty of water – even before you feel thirsty – and to stay in a cool place and never leave people or pets inside a parked vehicle.
To ensure the safety of residents, especially during COVID when many City-operated businesses and facilities are closed, the City is opening Emergency Cooling Centres across Toronto, which will serve as a last resort for heat relief for those that do not have access to a cool space or cannot keep cool in their home or outdoors.
Starting on Tuesday at 11 am, the City will open six public cooling centres with air conditioning where residents can rest and cool off. Staff who are trained to assist residents affected by the extreme heat will be on hand and strict infection prevention and control measures will be in place.
Emergency Cooling Centres will operate at the following community centres from 11 am to 7 pm:
Wallace Emerson Community Centre, 1260 Dufferin Street
Regent Park Community Centre, 402 Shuter Street
Malvern Community Centre Arena, 30 Sewells Road
Scarborough Village Community Centre Arena, 3600 Kingston Road
Amesbury Arena, 155 Culford Drive
Domenico DiLuca Community Centre, 25 Stanley Road
You can find a map of where every cooling centre is located here.
Just make sure when you go to cool off you avoid gathering outside in large groups and you practice safe social distancing.
Toronto