The Bezier Curve House has stood in Toronto for less than two years, but the home, with its unusual curved shape and eye-catching A-frame window, has already made its way onto the market.
---
Built by custom-home builder Farhad Kazmian as a residence for his own family, the contemporary four-bedroom home was listed for sale on Wednesday with an asking price of $12,895,000. Located at 108 Stratford Crescent in Toronto's Lawrence Park neighbourhood, it's certainly not the only multi-million dollar mansion in the area, but it is one of the most interesting looking.
Architecture firm Bortolotto designed the house around the property's already existing front courtyard. Although the front of a house is an unusual spot for people to want to go out and relax, the Kazmain family loved the landscaping and lap pool that were already there and wanted to work around it. And despite it being at the front, the pool area still has a very secluded feel.
"To preserve and make the most of this remarkably private retreat, Bortolotto began with an L-shaped building, with a chalet-style elevation on the west side, that balances the courtyard on the right," Bortollotto's website reads.
Indeed, the home does have the appearance of a cozy chalet, but at 7,500 sq. ft, it's anything but compact. It has an open concept design with one airy room flowing into the next. And although everything from the modern kitchen to the built-in bar to the soaring ceilings is impressive, it's the museum-like staircase that takes the cake.
"A curved central staircase picks up on the rhythm of the roof rafters and the second-floor hardwood flooring was laid at the same angle as the stair and rafters to splay through the home's private spaces," Bortollotto's website says. "Altogether, these interior details create a feeling of movement that washes through the house."
Specs:
Address: 108 Stratford Crescent
Bedrooms: 4+2
Bathrooms: 7
Size: 7,500 sq. ft
Price: $12,895,000
Listed by: Royal Lepage Real Estate Services Heaps Estrin Team
During construction, the home's roof was built using "old world techniques," which involved "evenly spaced wood joists that were tied and pulled to their maximum tension, thereby fanning them into a natural curve." The result was the sculptural-looking roof wrapped in red oak veneer and clad with diamond-shaped zinc shingles, giving the roof a shimmering reptilian look.
The last time this property sold was in 2011 -- well before the current home was built there -- for $1,980,000. If it were to sell at or near its current asking price, it would certainly be a big change for the property.
EXTERIOR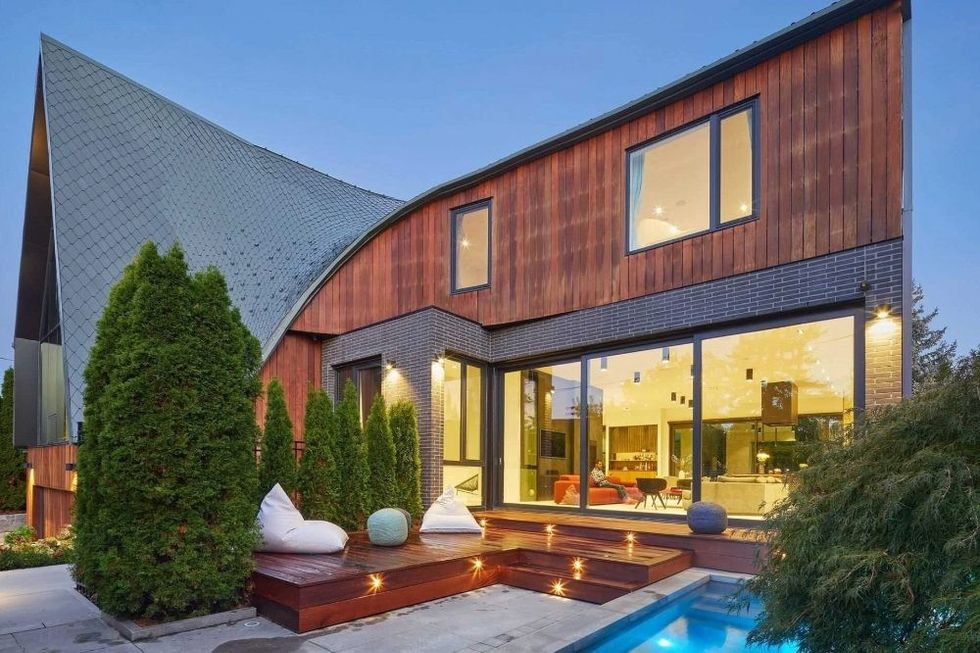 Abond Homes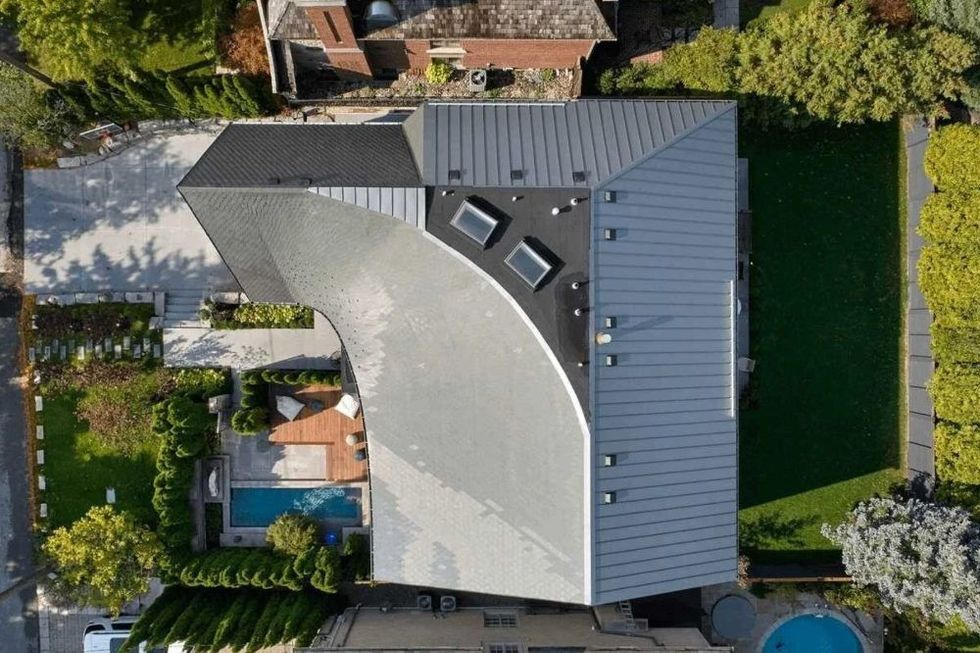 Abond Homes
INTERIOR
Abond Homes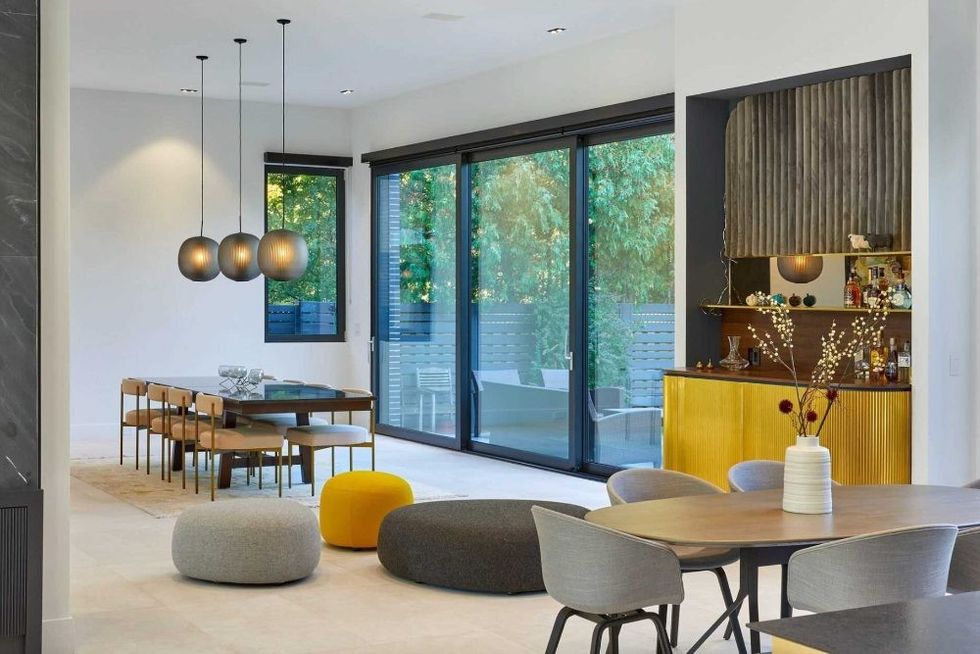 Abond Homes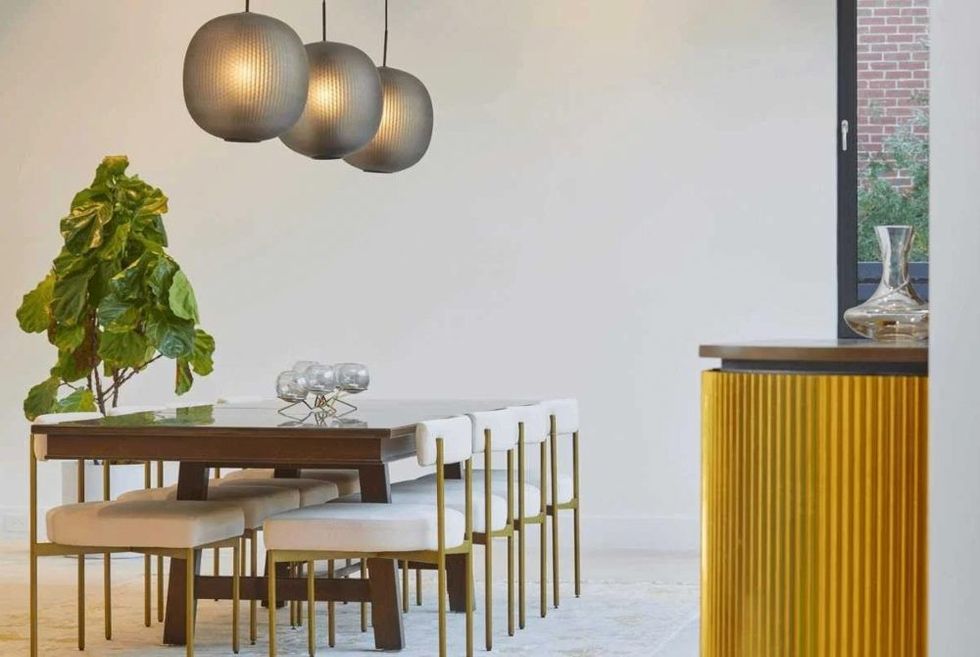 Abond Homes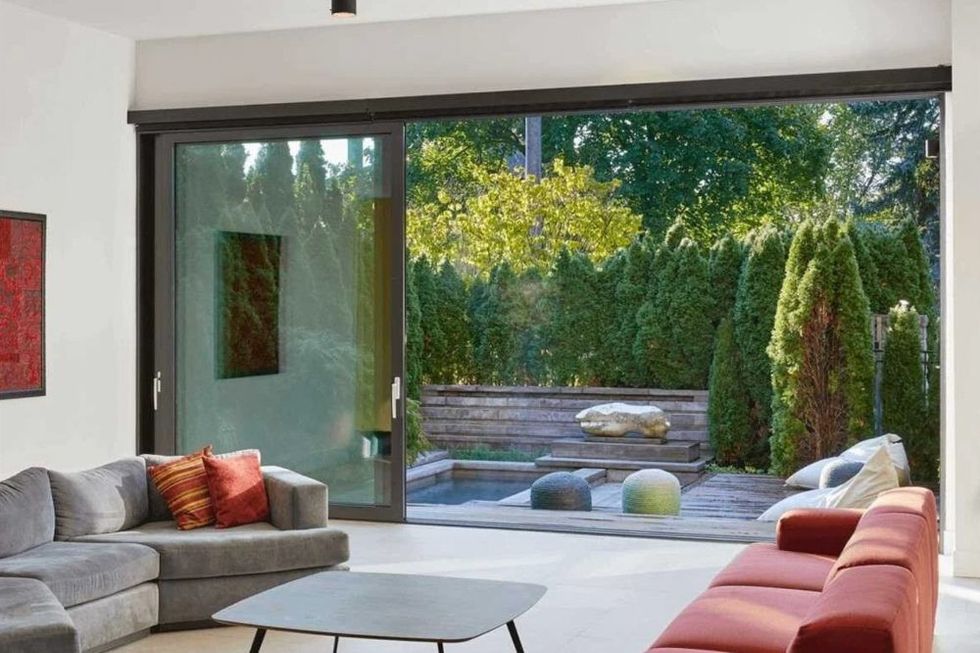 Abond Homes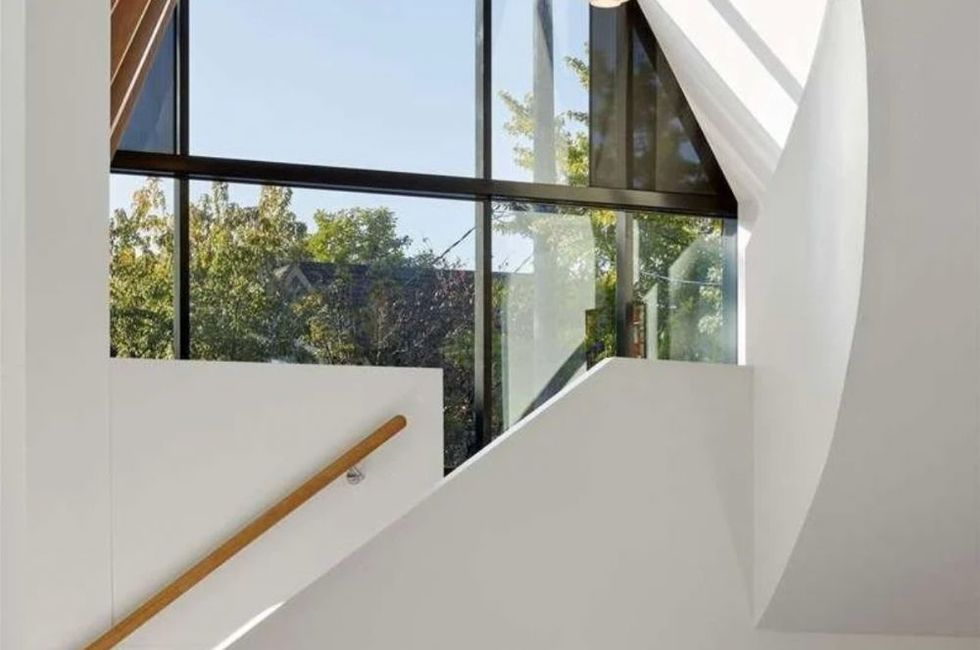 Abond Homes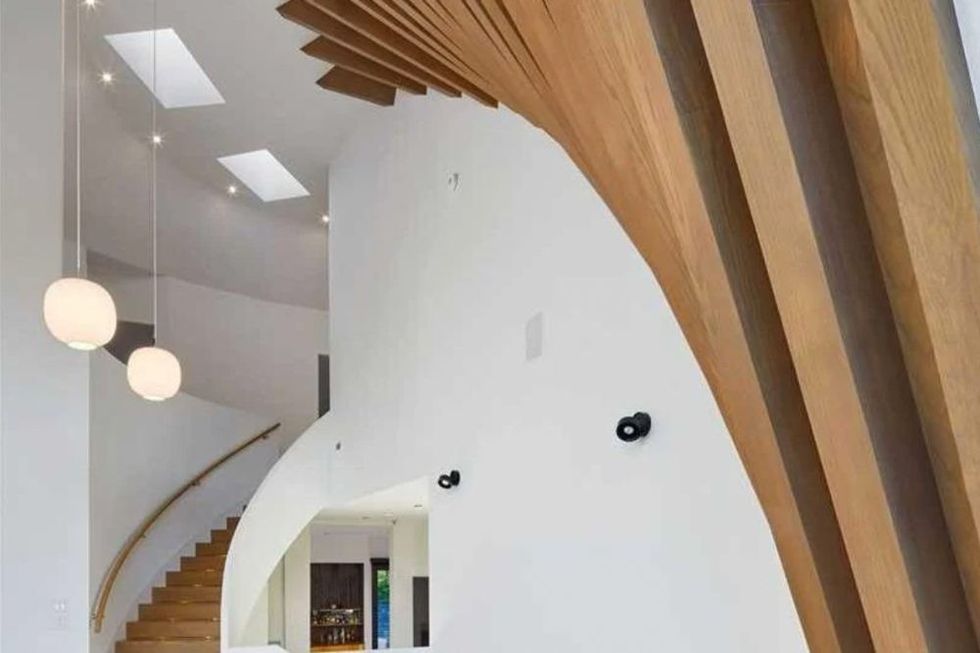 Abond Homes
Listed Luxe