For some people, a house is not a home until it has heart. Sometimes, that comes from the people living inside it, the charm of the building, and the life used in filling the home. In the case of this Toronto condo, this house is just waiting for you to fill it with life.
That's metaphorically and literally.
---
The clean white walls and monochromatic design is modern, clean, and light. However, the style also serves to let your art collection, travel photography, or throw pillow collection pop off the seemingly blank canvas.
Price: $2,275,000Address: 21 Scollard StreetBrokerage: PSR BrokerageAgents: Zack Fenwick and Erik Paige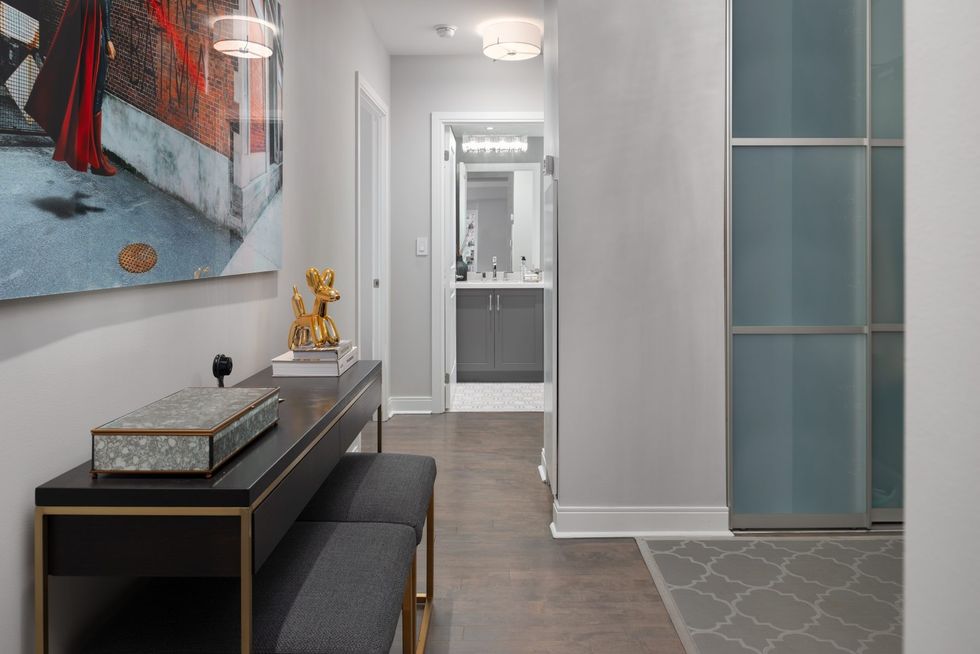 As soon as you enter, you can see the potential to set yourself up for a warm welcome.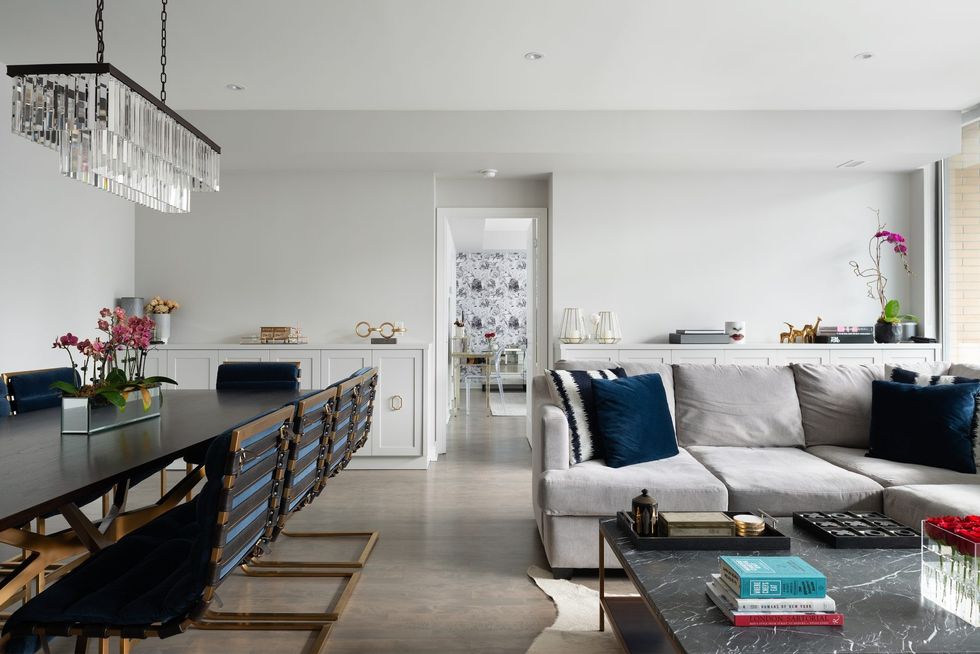 Moving into the main living space, the crisp white walls combine with loads of natural light to turn the living space into a gallery to showcase your life.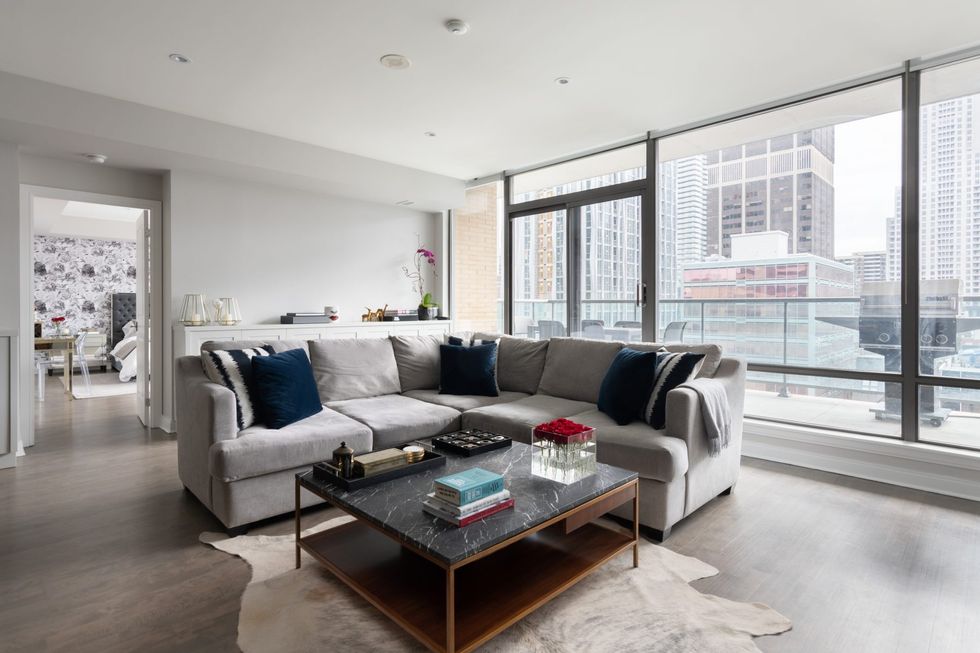 With lots of sitting space, the room becomes one you can fill with guests as well as personality.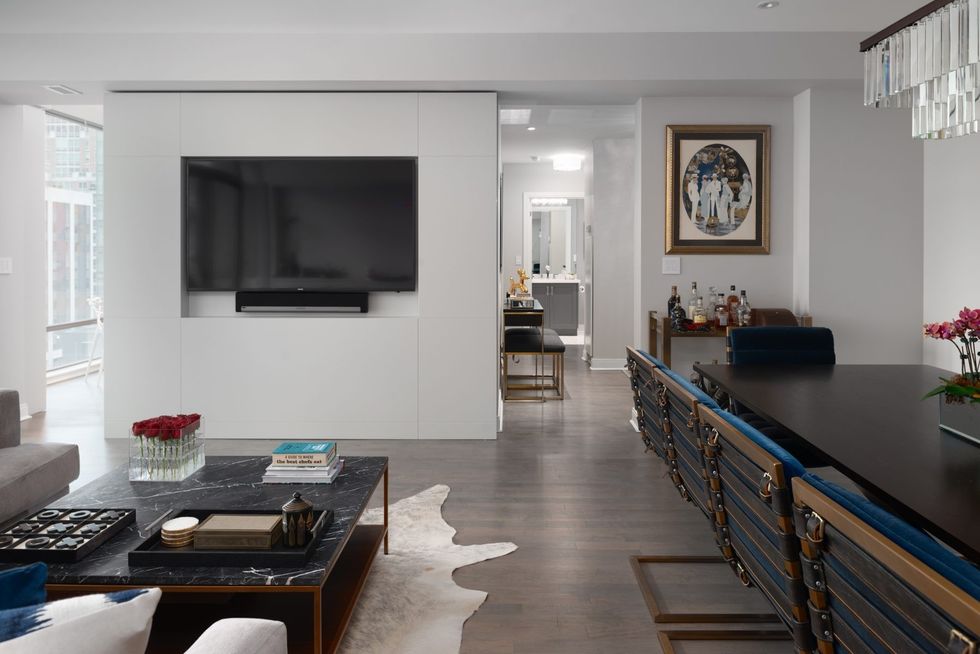 The hidden built-in component for the television is both functional and the perfect perk in this cleanly designed condo.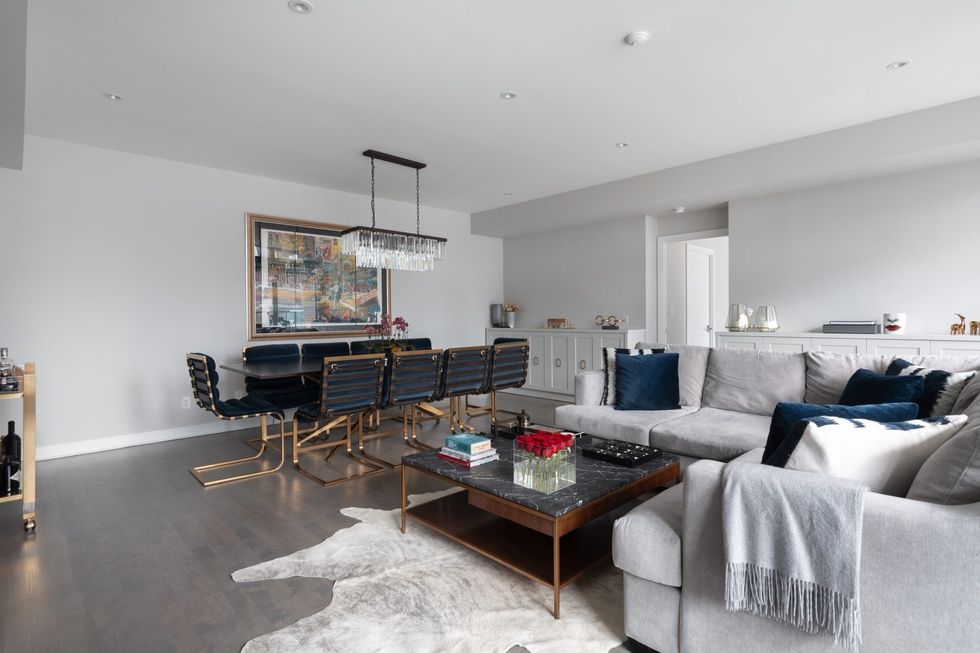 And with room for a 10 seater dining table, the food and conversation can fill the open concept floorplan.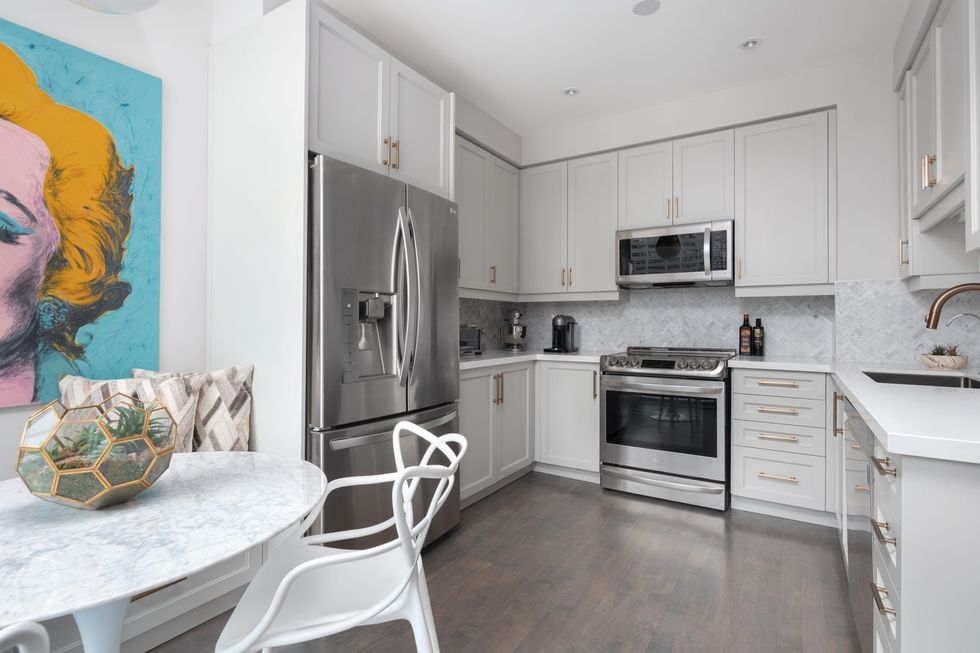 The modern kitchen, the heart of any home, is made for cozy morning coffees in the nook and extravagant meal prep with modern appliances.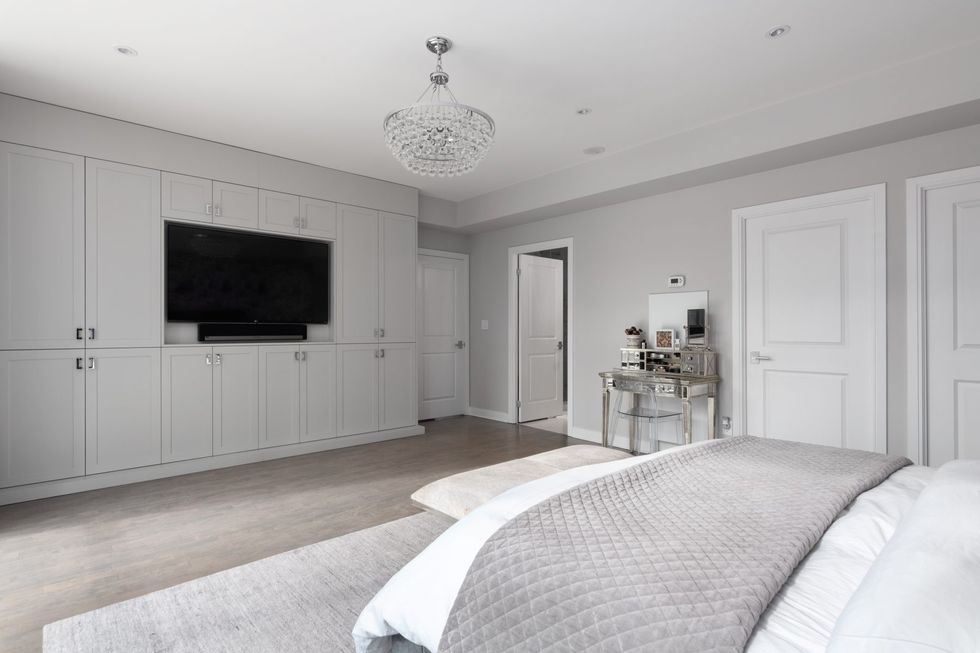 Meanwhile, the same functional built in storage is present in the bedroom, for a tranquil place to dream.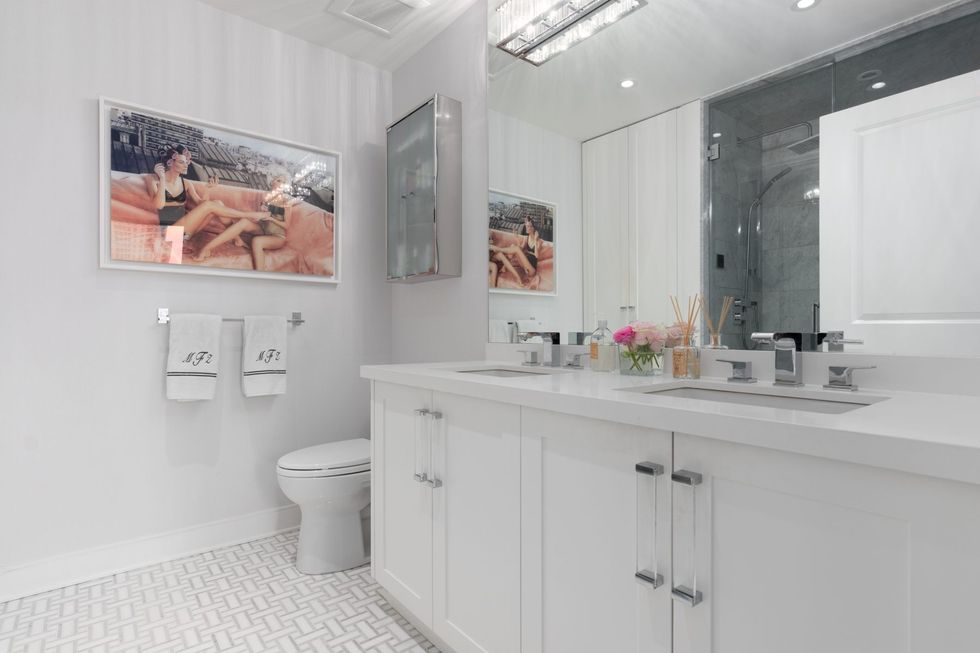 Fresh flowers and a funky print are a great example of how to turn your bathroom in to a statement.
Finally, take in the character of the city out on the spacious balcony.
Toronto Condos & Homes