---
While the COVID-19 pandemic has had a profound effect on our daily lives, it's inspiring to see so many Torontonians gradually embrace old and familiar routines. Companies are beginning to welcome employees back into the office. The streets and sidewalks in and around the downtown core are teeming with shoppers, commuters, even tourists. We're seeing evidence that, once again, our communities are vibrant and fulfilling places to live.
READ: "Starchitects" are Taking Canada's Urban Skylines to New Heights
One of the greatest impacts COVID has had on the real estate market is a sudden shift in the desirability of both private and communal outdoor space. Prior to the pandemic, balconies were either an afterthought or a "nice to have" feature but now buyers of all stripes are seeing greater value in owning a condo suite with a balcony or terrace. Today's purchasers desire a balcony or terrace where they can socialize comfortably with guests, perhaps even sit down around a table and enjoy a relaxing meal al fresco.
One Delisle by Slate Asset Management offers an intriguing glimpse into the outdoor amenity spaces of the future. Impeccably conceived by Jeanne Gang, starchitect and founding principal of Chicago's Studio Gang, the designer looked east across the Atlantic Ocean at Germany's distinctive strandkorb beach chair for inspiration. The chair's unique basket-like and hooded windbreaker design is ideally suited to Germany's unpredictable waterside climates, offering greater protection against wind, rain, and gusts of sand. We all know Toronto can be just as unpredictable, which is why Studio Gang created distinctive strandkorb-like side walls and angled fronts on One Delisle's balconies and outdoor communal spaces. The first of its kind, this innovative design makes One Delisle truly unique because the community's outdoor spaces are accessible and comfortable throughout the year, allowing residents to take life outside whatever the weather.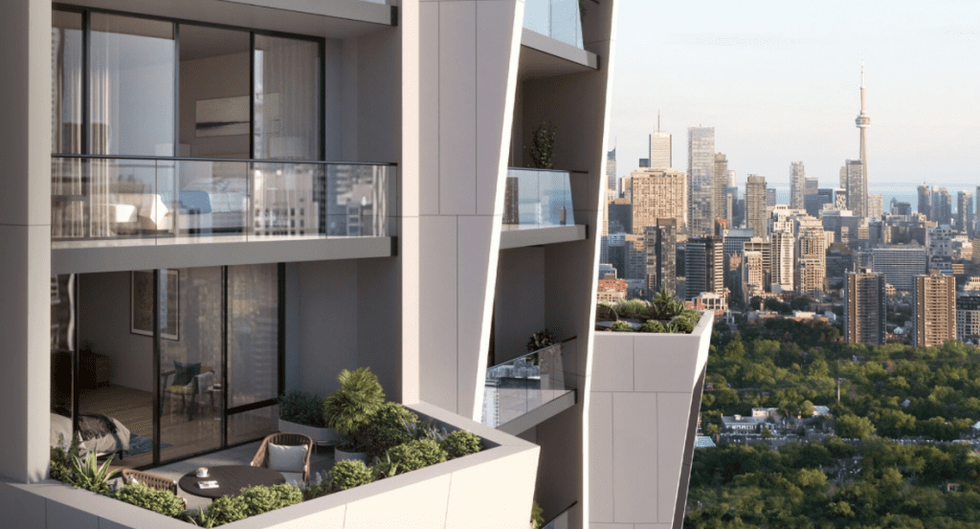 One Delisle 
Another condo community that is taking outdoor living spaces to new lengths and widths is Leaside Common at Bayview and Eglinton by Gairloch Developments. While most suites enjoy generously sized balconies to make outdoor entertaining comfortable and commodious, many units feature graciously sized terraces that take enjoying outdoors to new heights; both balconies and terraces also feature barbecue outlets and most have water bibs, a true rarity and exceptional thinking on Gairloch's part in designing the most accommodating and flexible outdoor spaces possible. The community also features an expansive and luxuriously appointed outdoor terrace that can easily double as a party lounge while enhancing a safer entertainment space for residents and guests.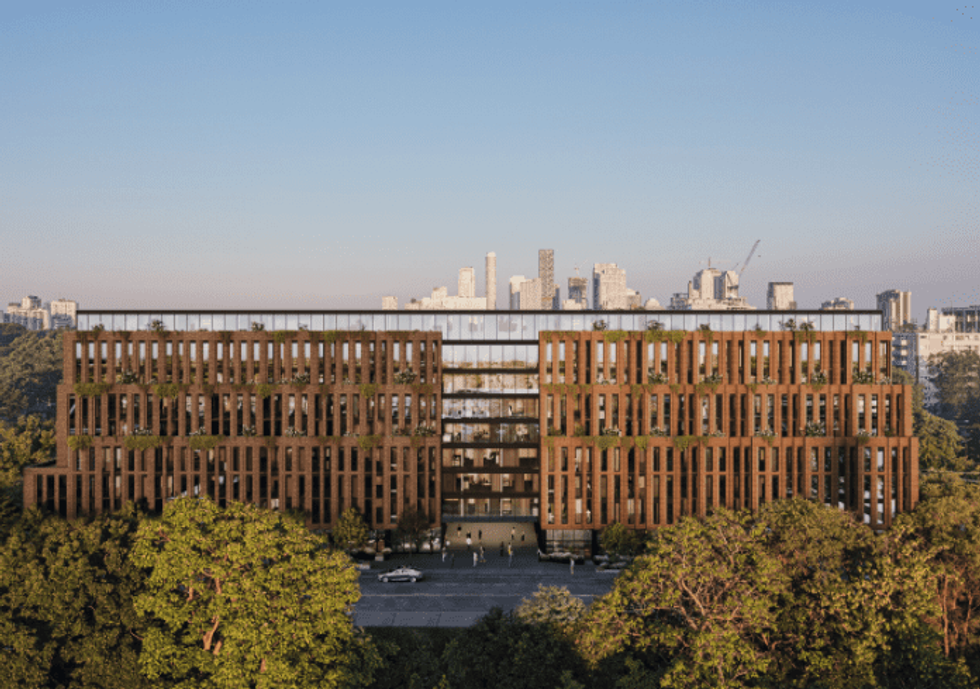 Leaside Common
Some other ideas for outdoor shared amenities we've seen developers consider include pet washing stations and mini dog parks, communal barbecue patios and rooftop gardens, expanded parks complete with furniture, putting greens and outdoor sports courts, even outdoor theatres and kids' play areas. The overall common denominator is that people are craving outdoor spaces where they can socialize, kick back, and entertain comfortably in a post-COVID world. That's why this is an exciting time for developers to innovate new ways for people to connect in spaces that equally balance comfort and sociability.
The bottom line is that there has always been a connection between taking life outside and enjoying improved wellness. For condo residents, the pandemic has simply moved outdoor space from a want to a need. The challenge now for developers is to react and adapt to this quickly evolving demand if they hope to be successful in today's -- and tomorrow's -- markets.
---
This article was produced in partnership with STOREYS Custom Studio.
Rad Thoughts