Escaping to the spa always promises a much-needed chance to unwind, relax, and re-energize -- which we could all use in our lives right now. And thankfully, The Hazelton Hotel's recently renovated and luxurious new spa promises all of that and more.
Over the past few months, The Hazelton Hotel was working diligently to complete its major renovation project -- collaborating once again with internationally renowned design firm Yabu Pushelberg to create a transformative guest experience -- which includes the reimagined lobby, renovations to the hotel's ONE restaurant and bar, revamped guestrooms and suites, and the remodelled spa.
---
George Yabu and Glenn Pushelberg founded the studio in 1980 with an emphasis on interior design and have since expanded the firm into a multidisciplinary practice that addresses multiple layers of human experience.
Located in the heart of Toronto's Yorkville neighbourhood, The Hazelton Hotel's recently transformed Valmont Spa was designed to "articulate the evolution of wellness", and this revamp includes four treatment rooms, a manicure and a pedicure station, and a steam room.
The spa's reception area, fitness centre, and refreshment bar have also been updated, and now, the spa includes an indoor saltwater pool to further heighten the guest experience.
READ: New Renderings and Details Released of Nordik Spa Opening in Whitby
Throughout the entire spa, you'll find an unparalleled aesthetic -- from the four treatment rooms and manicure and pedicure stations to the relaxing steam room area.
The spa is adorned with a warm and inviting canvas of colours and finishes which harmoniously work together to "conjure the feeling of expansiveness within the space."
Additional highlights include a nature-inspired check-in area with a monolithic stone desk and warm wooden millwork; a transformed reception area boasting art and splashes of jewel-tone colours; a re-envisioned fitness centre area including a refreshment bar; and a luxurious new seating areas alongside the indoor saltwater pool for guests to relax and socialize -- at a safe distance, of course.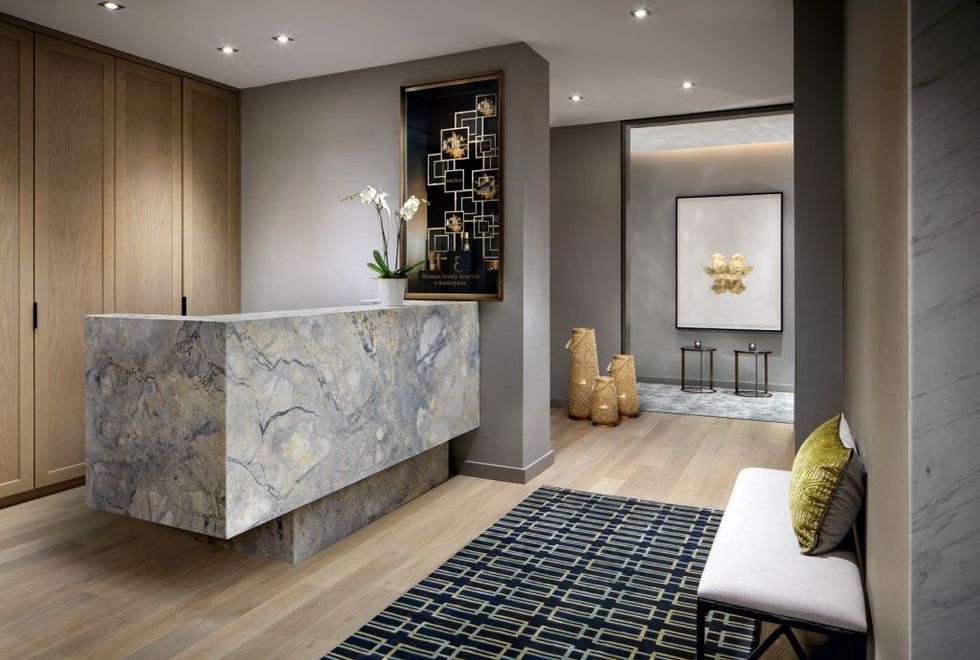 Hazelton Spa
When it came to finding inspiration for the spa renovation, Pushelberg explained to Toronto Storeys that his team originally designed The Hazelton 11 years ago and his team saw this project as an opportunity to expand on their original vision through small, incremental design decisions that would invigorate the original experience.
"It was a bit of a trip to go back and re-visit something we had produced so many years back," said Pushelberg, who added, "while the bones of the project are still in perfect form, we knew we could push the envelope and elevate what it means to stay at The Hazelton Hotel."
Through the new designs, Pushelberg says guests now have a "timeless rendition of how tranquillity can be visualized and experienced."
"We departed from our original blueprint to craft a new design language that re-shapes the understanding, purpose, and identity of how one can and should treat and care for themselves," Pushelberg explained.
And since the original interior architecture remained in pristine condition, the design team chose to uplift the amenities centre's persona by way of colour story, explained Yabu.
"A distinct departure from the spa's original tonality, we transformed the space by introducing a warm canvas of comfort through palette and material curation. Now, there is a feeling of expansiveness that invites guests into a tranquil environment that responds to their mind, body, and soul," said Yabu.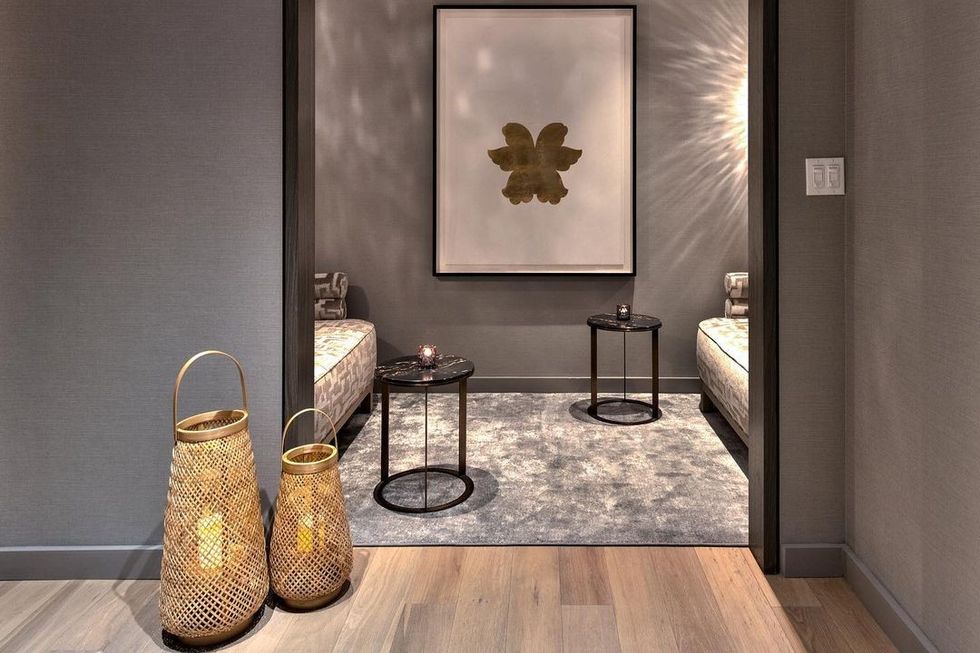 Yabu says one of the spa's new features include the nature-inspired check-in area with a monolithic stone desk and warm wooden millwork, which is one of the highlight's of the transformation.
"We wanted to make a statement in this section of the spa as it's the first thing guests see when they walk in. The stone possesses warm tones of beige and blues in movement," Yabu added.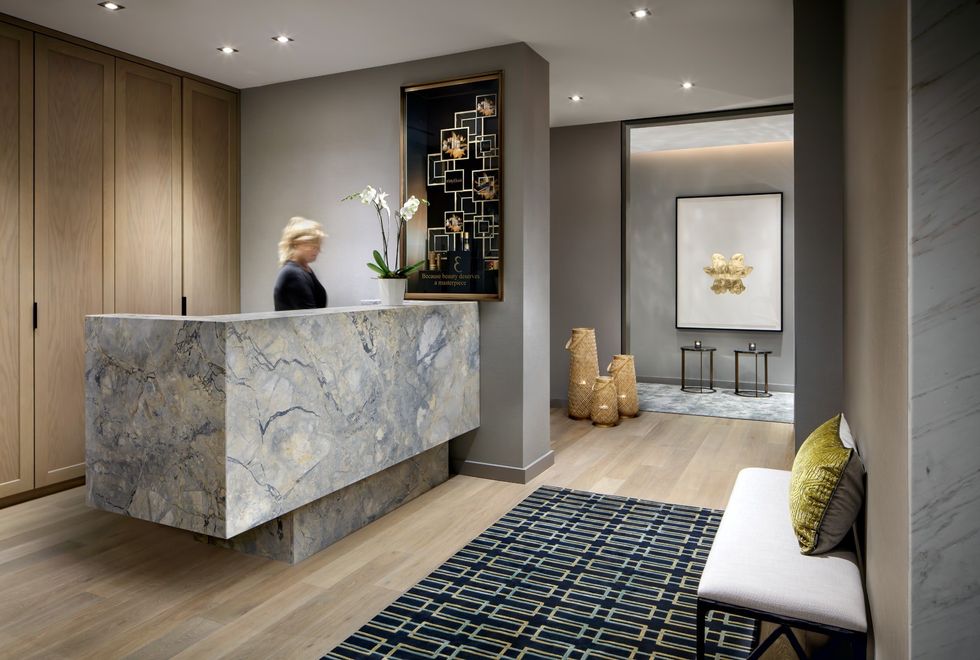 Keep in mind that while the hotel is currently open, in compliance with the provincial government's mandate lockdown, The Hazelton Hotel has temporarily suspended access to its Spa by Valmont, fitness centre, indoor pool, and signature ONE Restaurant amid the Toronto COVID-19 lockdown.
Hopefully, guests will be able to experience the beautifully-designed spa for themselves soon.
Health + Wellness