---
In October 2021, the Kelowna International Airport (YLW) made it known that they were looking for somebody to partner with to build a new hotel at the airport and -- a year later -- they've announced Sutton Place Hotels as that partner.
In a press release late last week, the airport authority said the hotel will be located right next to the terminal building, accessible and convenient for any travelers arriving or departing the Okanagan Valley through YLW.
There are currently two hotels nearby: a Four Points by Sheraton and a Hampton Inn & Suites by Hilton. Both are about a 15-minute walk away, on the other side of Highway 97.
Few details were announced, except that the hotel will have "sophisticated" amenities, a business centre, meeting spaces, bell-hop services, personal concierge services, and dining options.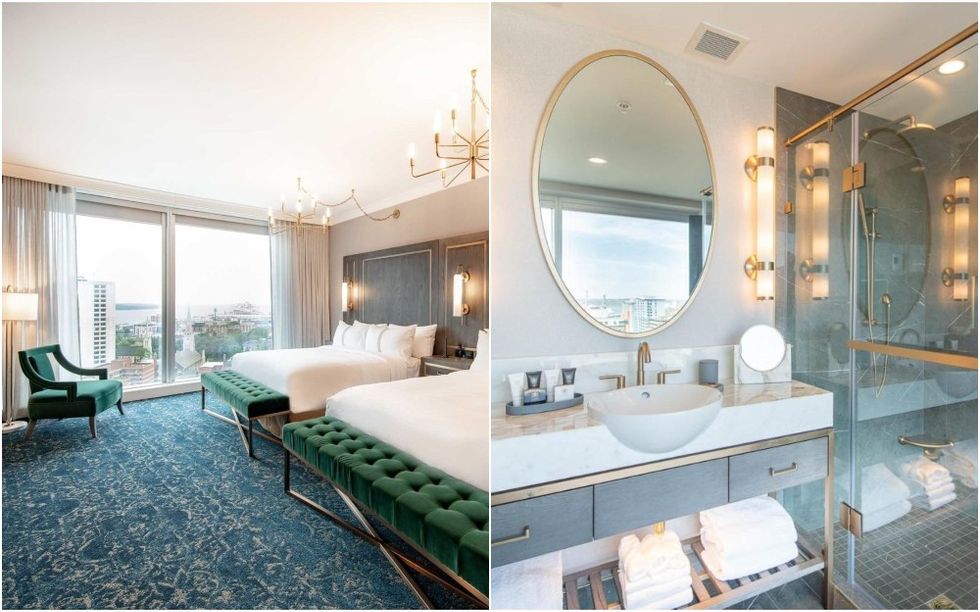 Sutton Place Hotel Halifax (Provided)
The number of floors and hotel rooms were also not announced, but renderings provided with the announcement show what appears to be a six-floor building.
According to the press release, design and development approval is slated to begin this year. Construction is expected to begin around Q4 2023 and the Sutton Place Hotel Kelowna is expected to be open for business in 2026.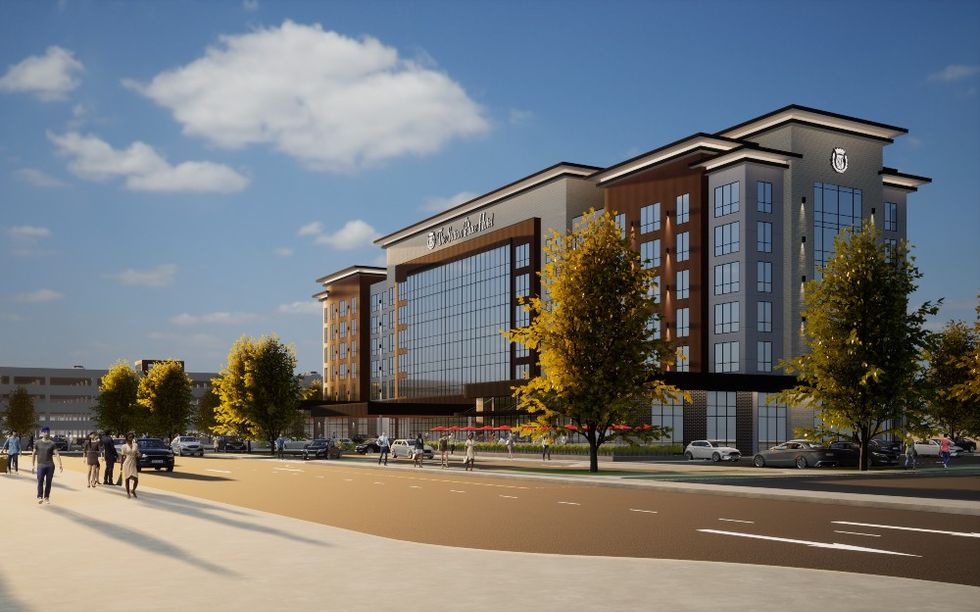 Sutton Place Hotel Kelowna renderings. (Provided)
"This new commercial development at YLW will be an economic driver for the entire community by creating jobs and promoting tourism throughout the Okanagan," Mayor of Kelowna Colin Basran said. "This is the first of many new developments for YLW, I am excited to continue to see the airport grow to meet the needs of our growing region." 
READ: Bosa Properties to Develop 10-Storey Hotel and Office on West Broadway Near VGH
The Kelowna International Airport says it's the 10th-busiest airport in Canada, offering more than 60 non-stop commercial flights across nine airlines daily, and generates $789 million in economic output for British Columbia. Earlier this year, the Government of Canada announced that it was providing $15.2M in funding for YLW, which will go towards building improvements, security enhancements, and more.
The airport is also in the process of expanding its terminal.
Sutton Place Hotels is owned by Vancouver-based Northland Properties, which also also owns the Sandman hotel brand, as well as all of the Denny's and Moxie's restaurants across Canada. The Sutton Place Hotel brand currently operates three other hotels in Canada: one in Vancouver, one in Revelstoke, and one in Halifax.
Future Developments