---
A widely recognized landmark in Canadian television is now up for sale. 
The Toronto building used for exterior shots for the popular and award-winning show Kim's Convenience has hit the market.
Last year, the Moss Park convenience store business was listed for sale for $200K when the owner was set to retire after 35 years. Now, the entire building at 252 Queen Street East -- a 2,800-square-foot corner property -- is up for grabs for $3.9 million.
This price includes the convenience store business and the three-bedroom apartment above it.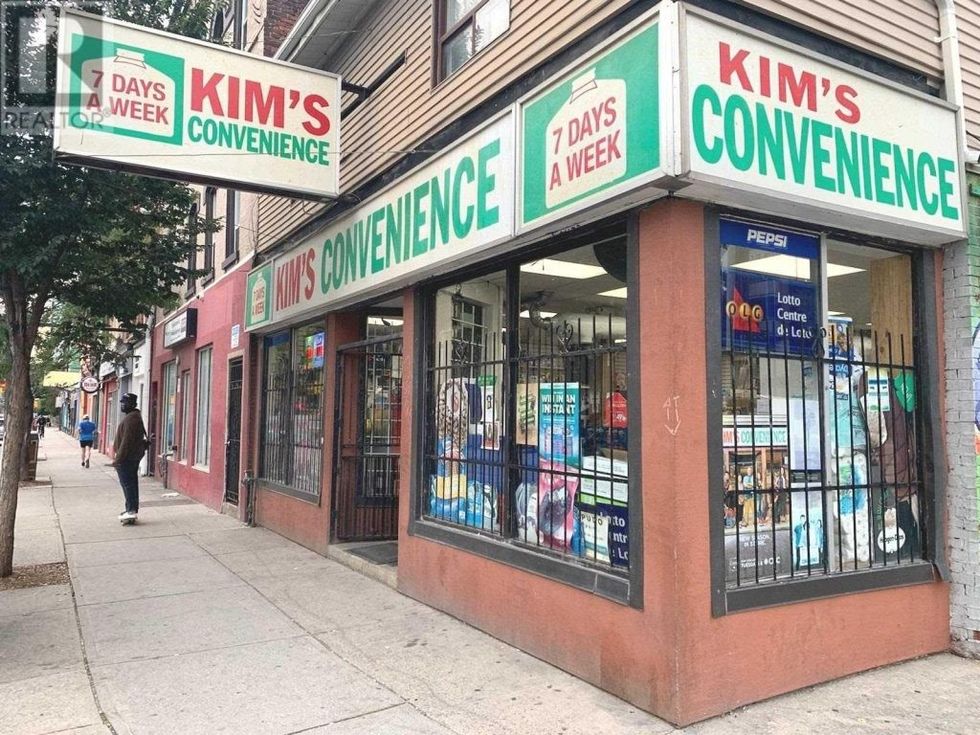 image: Realtor.ca
Kim's Convenience aired on CBC from 2016 to 2021 and starting streaming worldwide on Netflix in 2018. The series documents the misadventures of a Korean-Canadian family as they run the convenience store. The beloved show made local actor Simu Liu a household name before he exploded to Hollywood fame with the Marvel film Shang-Chi and the Legend of the Ten Rings.
Originally called Mimi Variety before becoming Kim's Convenience, the convenience store has become a local celebrity in recent years, drawing selfie-taking tourists and Toronto residents who are fans of the show. While the series wasn't ever shot inside of the store, its interior was duplicated inside a studio for filming.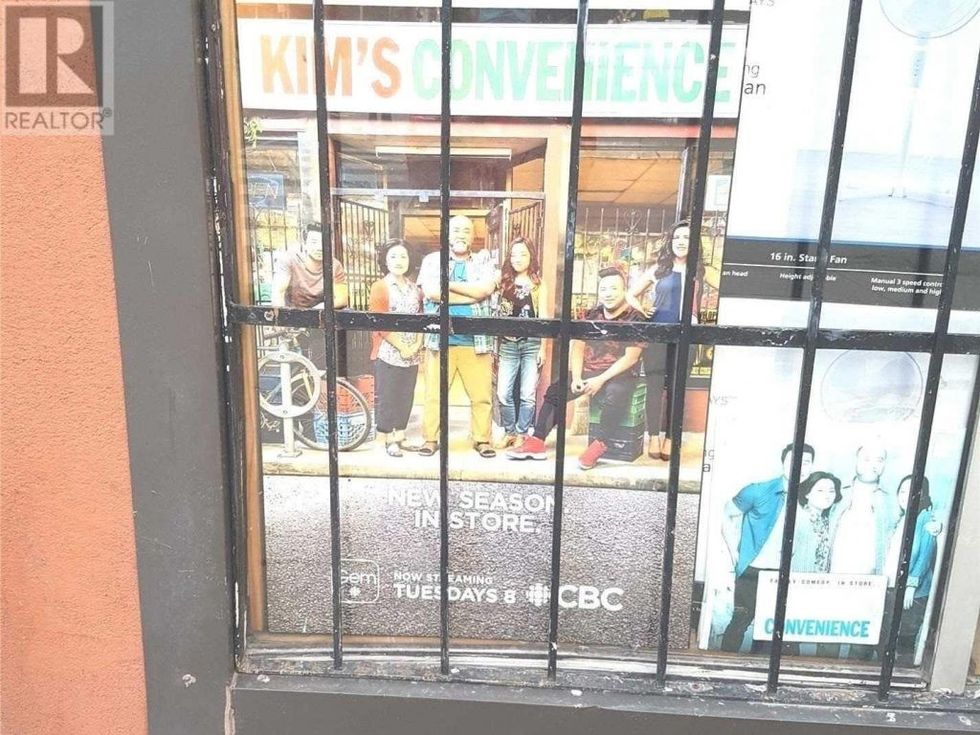 Image: Realtor.ca
According to the listing, the seller leases the adjacent lot from the City of Toronto for $1,200 per year. The listing also highlight's the property's income generating potential and its potential for redevelopment. 
So, while owning the famed store -- and even living above it -- makes for no shortage of conversation-starters among customers and house guests alike, the new owner doesn't have to leave the store intact.
But we really hope that they do (and know we're not alone in that sentiment). Here's to hoping we don't lose this iconic piece of Toronto... like we did the Kim's Convenience TV series (RIP).
Listed Commercial