Toronto
Listed
Ultra-Slim Toronto Home Presents Flexible Multi-Family Living Opportunity
In downtown Toronto, where space is at a premium and room to build is ever harder to find, it's becoming increasingly common for builders to set their sights up high, taking advantage of the skyward space above by building slim and skinny homes.
Not that long ago, the idea of a single-family home that was only 15-feet wide was less understandable. However, zoning, land costs, and the desirability of highly sought-after neighbourhoods have sparked a growing trend for these homes.
Despite what many may assume, much can be done in a footprint that hovers around 15′ wide, and you'd be pleasantly surprised to see how much light, functionality, and living space can be achieved.
Such is the case for this ultra-slim, three-storey row house that's currently for sale between Queen and King Street at 716 Adelaide Street West and has a special past.
READ: 8 Narrow Homes in Canada That Prove Sometimes Less Truly Can Be More
According to Heritage Toronto, the house at 716 Adelaide Street West is more than 100 years old and likely built around 1876. Over the years, various residents called the property home.
Sylvia Reda, the listing agent for 716 Adelaide Street West, explained to STOREYS that the house was her client's childhood home and where her client's father lived up until a year ago.
"This home is very special to her and it shows in the love and attention to detail that she poured into all of the renovations over the past year. She's shared many stories with me about her family and the challenging, and happy times that they shared together. She told me that in honour of her father, who sadly recently passed, she was determined to maintain the footprint and function of the original home but with all of the modern comforts discerning buyers are looking for," said Reda.
Sitting on a lot that's just 14.44 by 84.50 feet (which is smaller than at least one other well-known skinny home in the city), the house has a noticeably slender street-facing front while running quite long and narrow toward the rear of the property. But what the home might lack in width, it certainly makes up for in functionality and style.
With a flexible floor plan that boasts two full kitchens, five bedrooms, three bathrooms, and two laundry areas, the home is laid out to accommodate multiple families.
As you walk in, you'll find an open-concept living and dining area that opens up to the bright central kitchen, complete with stainless steel appliances, quartz countertops, a powder room with a custom barn door, and a walk-out to the back patio. Head down to the home's lower level and you'll find two spacious bedrooms, a laundry area, a storage/cold room, and a four-piece bathroom.
Specs:
Back on the main level, you'll find a staircase that will take you up to the other unit. On the home's second floor, you'll find a full-sized kitchen, which has a walk-out to a private, cozy deck, two bedrooms, a laundry area, and a three-piece bathroom.
Head up another flight of stairs, and you'll find a large flexible space that Reda says could be used as a bedroom, private home office, family room, or a combination of the three. On the top floor, you'll also find a private rooftop terrace where you can enjoy your morning coffee or post-work glass of wine.
"The home is, of course, nestled in a culture-rich community in the heart of downtown Toronto with close proximity to the Fashion District, King West, Queen West, Trinity Bellwood, and the list goes on. The community is surrounded by trendy restaurants, unique shopping boutiques, parks, art galleries… it has it all," said Reda.
Asking $1,699,900 and offering a chance at picturesque living smack dab in the middle of one of Toronto's most vibrant neighbourhoods, you're encouraged not to sleep on this special gem.
EXTERIOR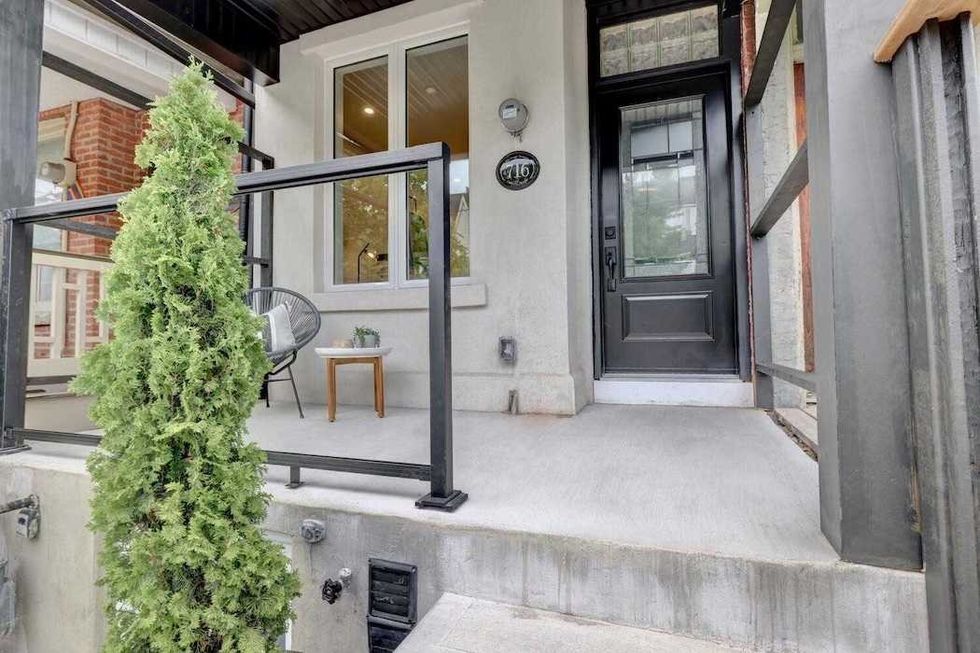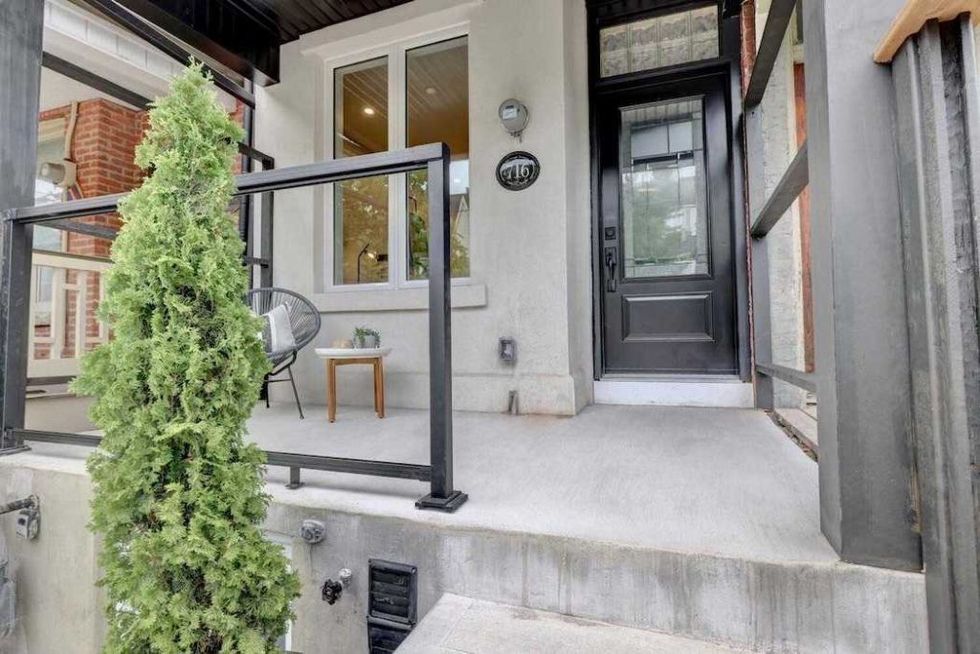 ENTRANCE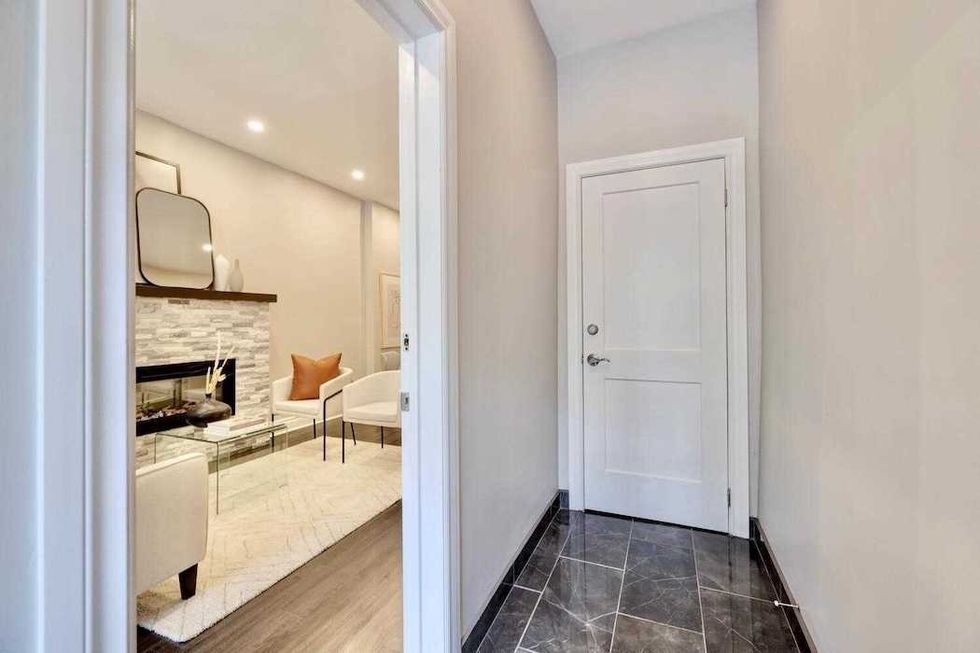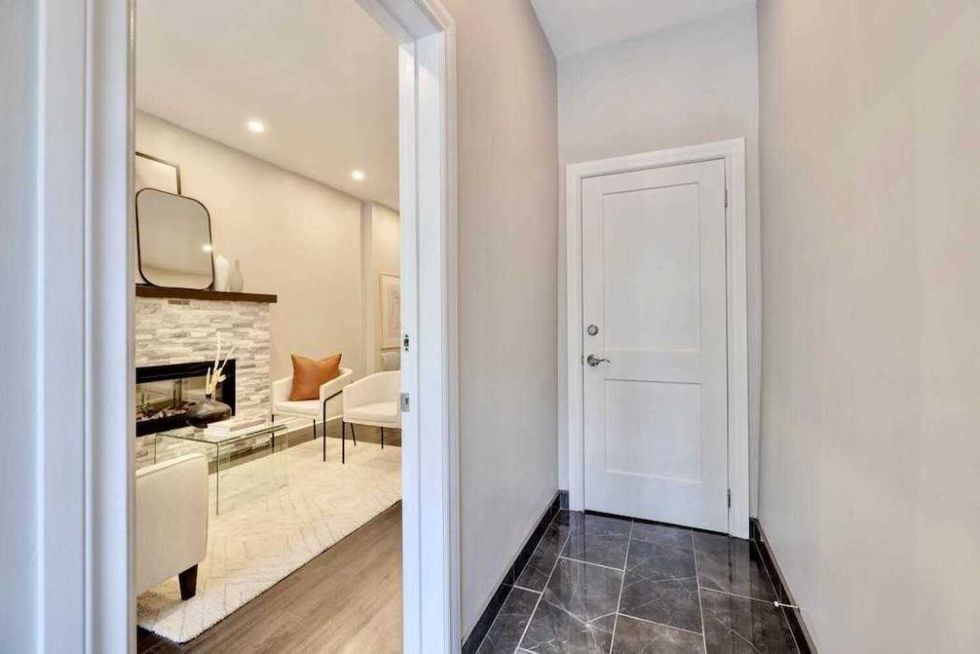 MAIN LIVING/DINING AREA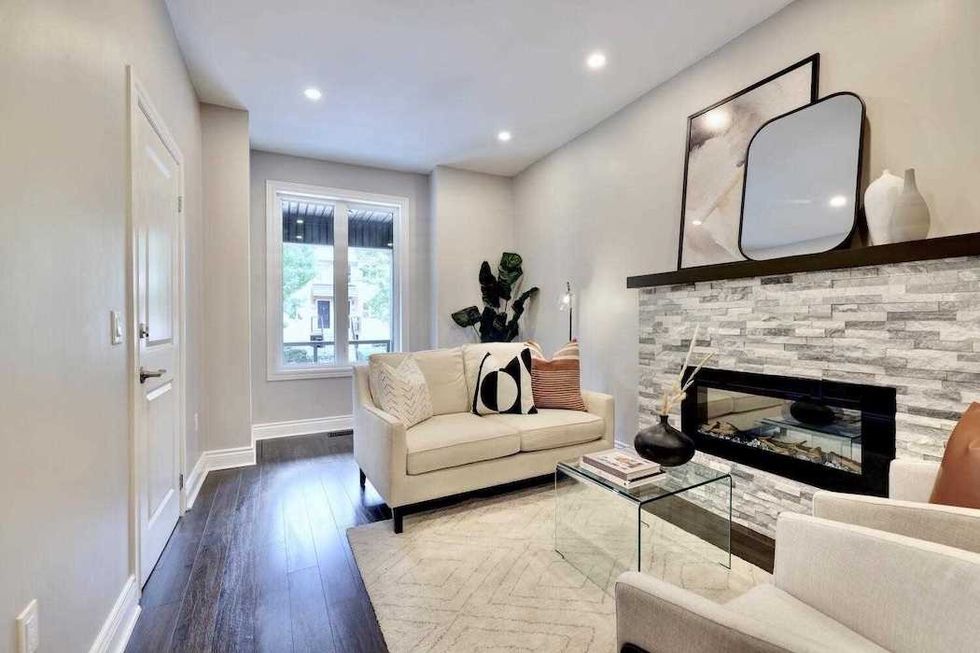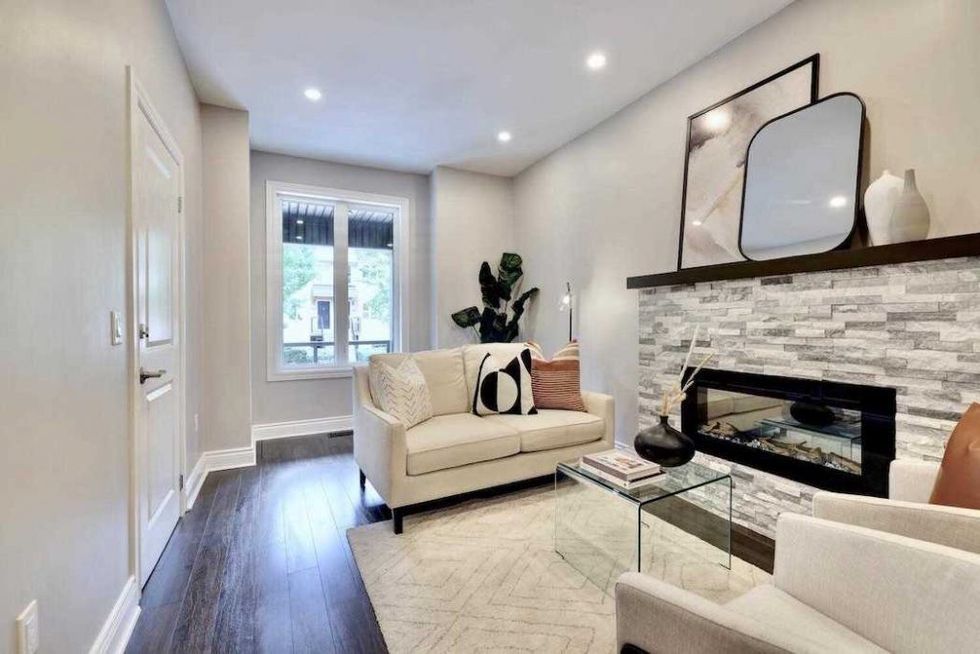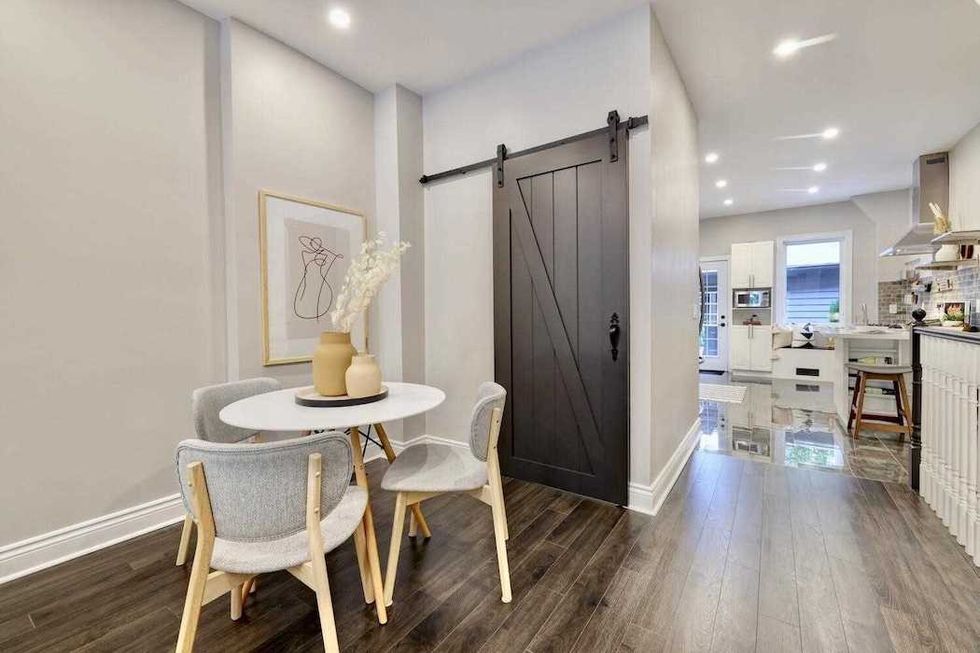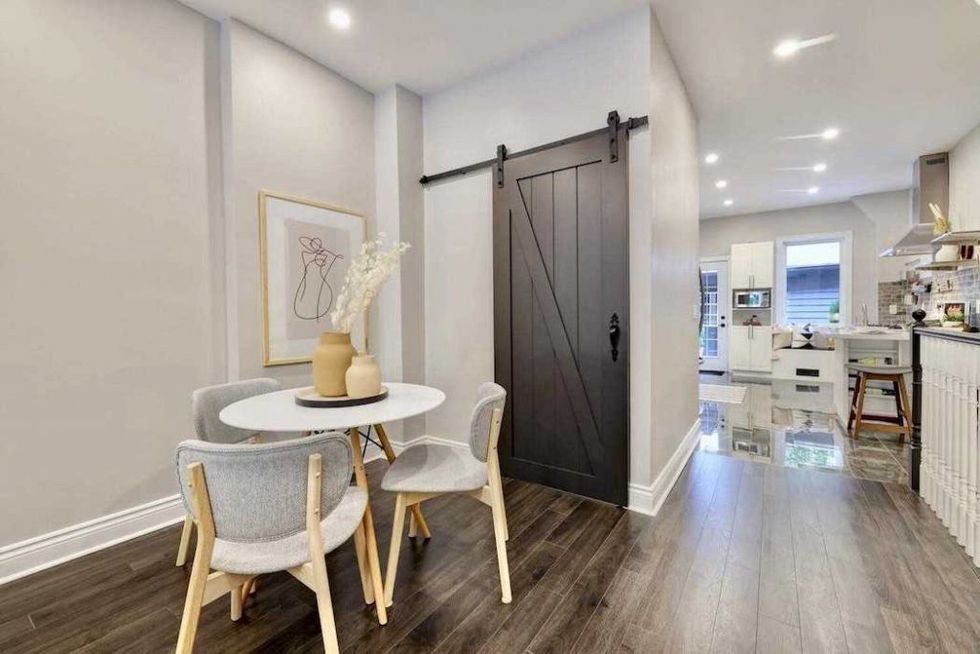 KITCHEN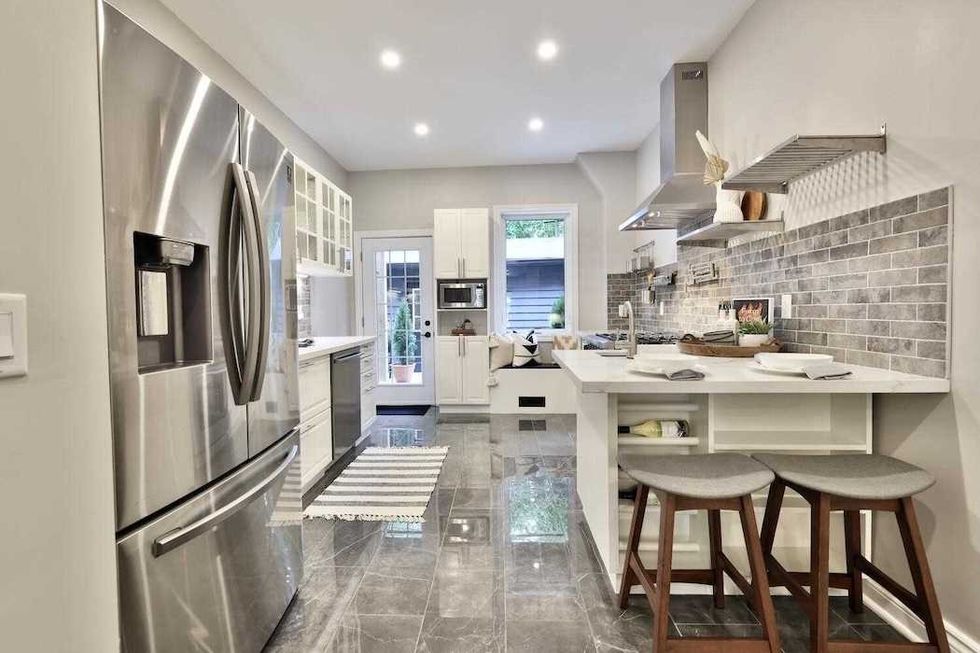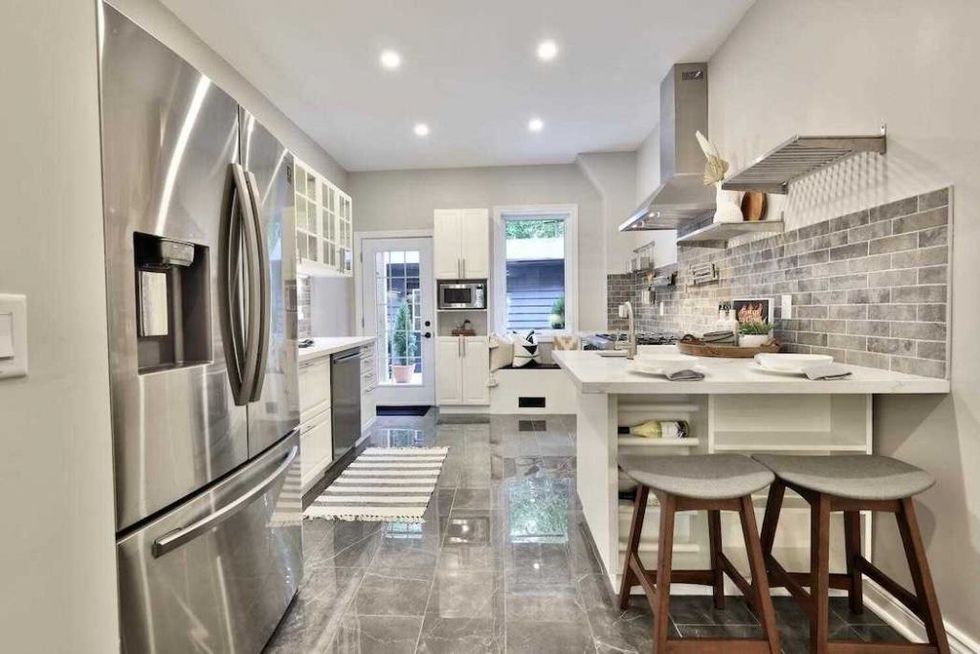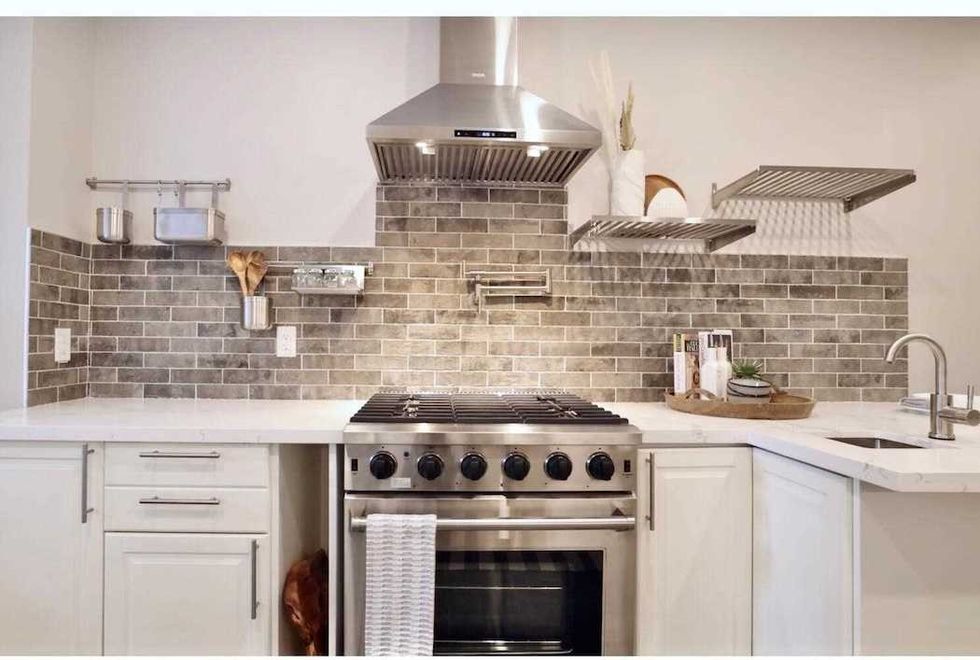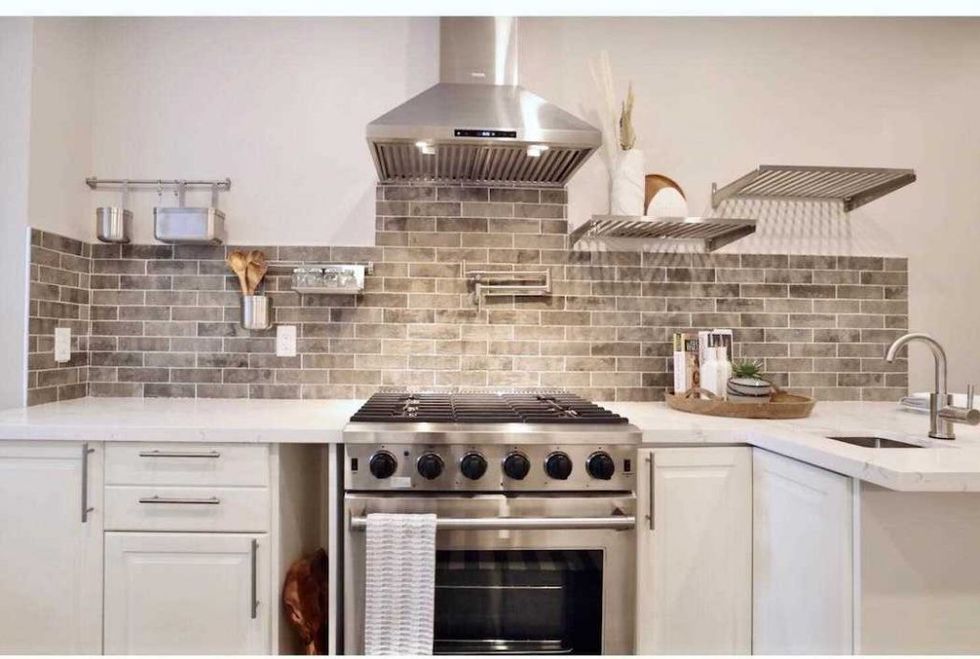 MAIN FLOOR BATHROOM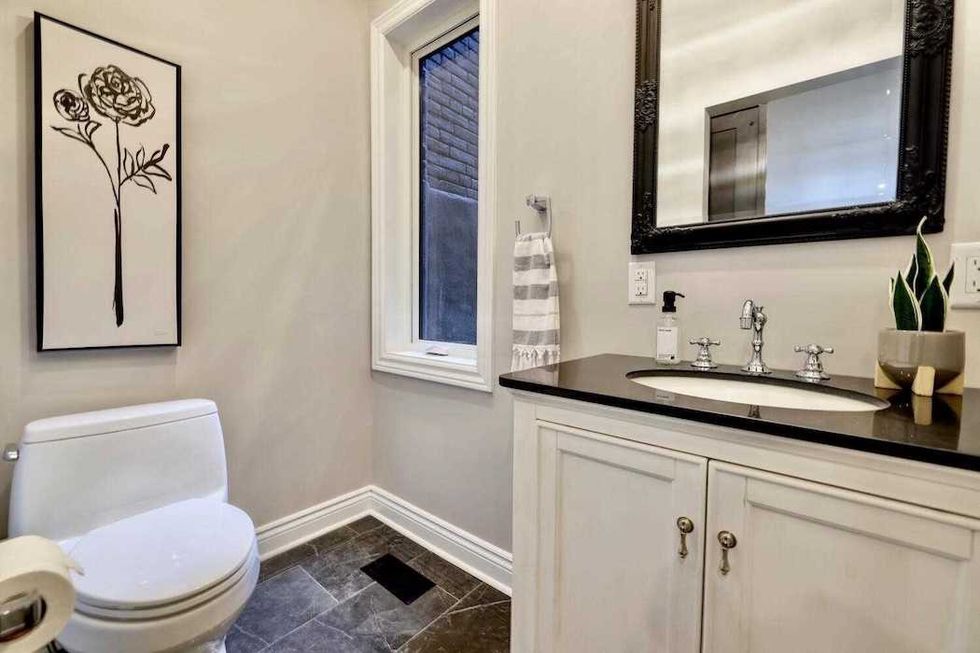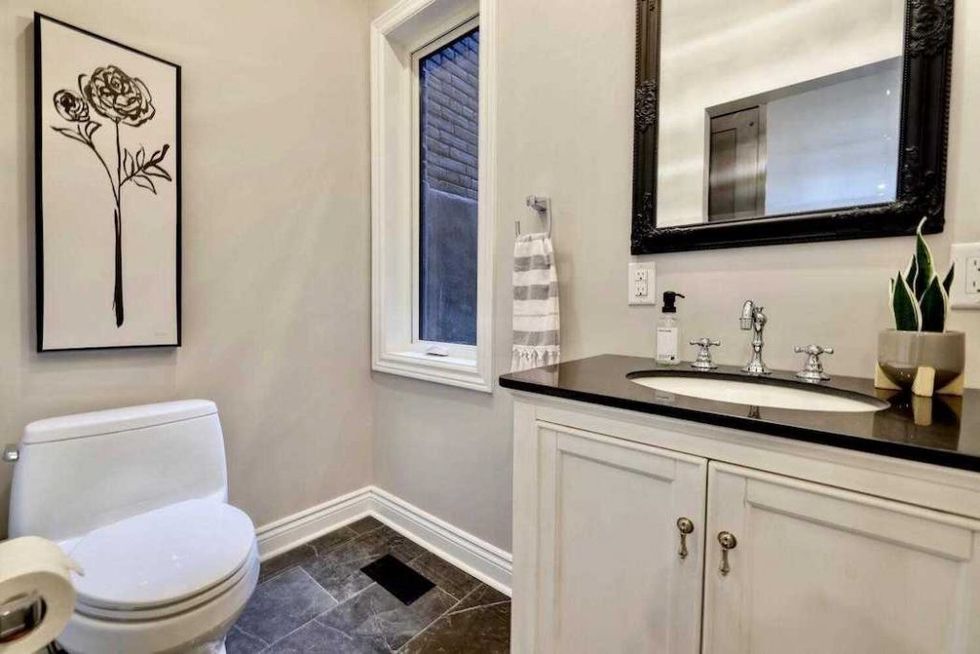 REAR PATIO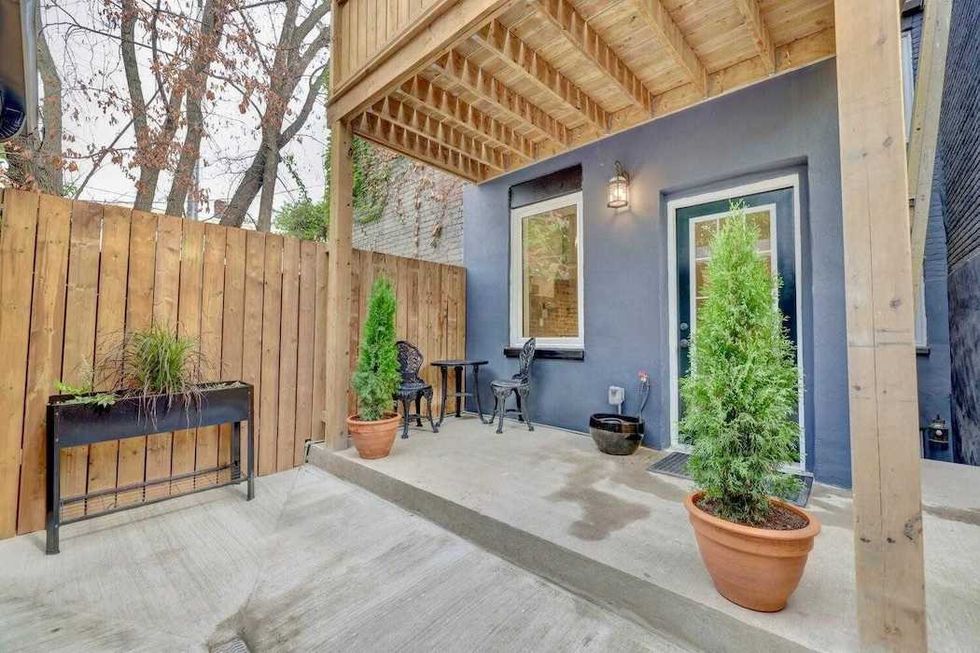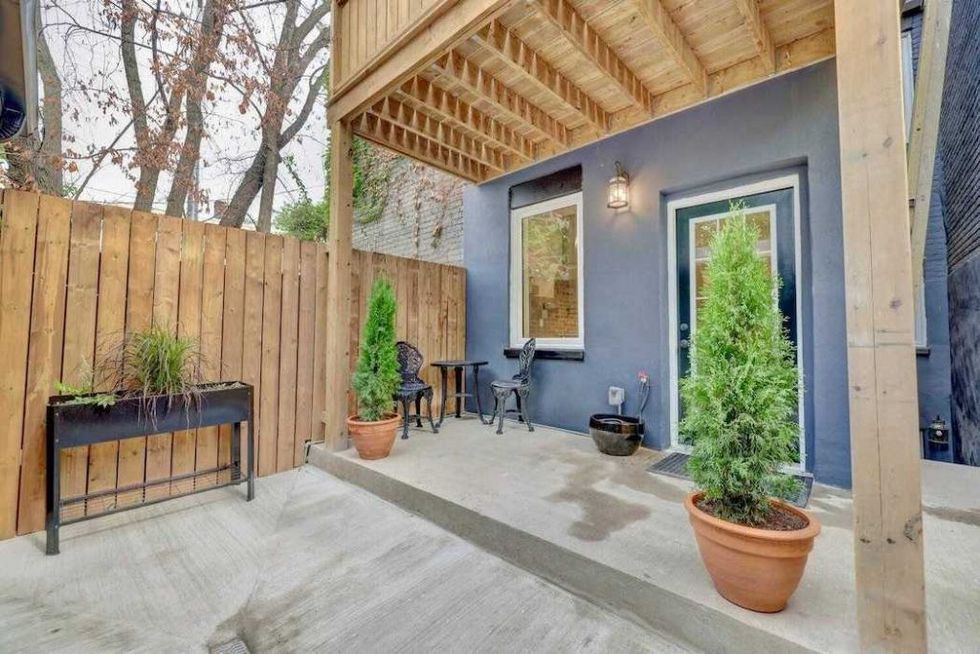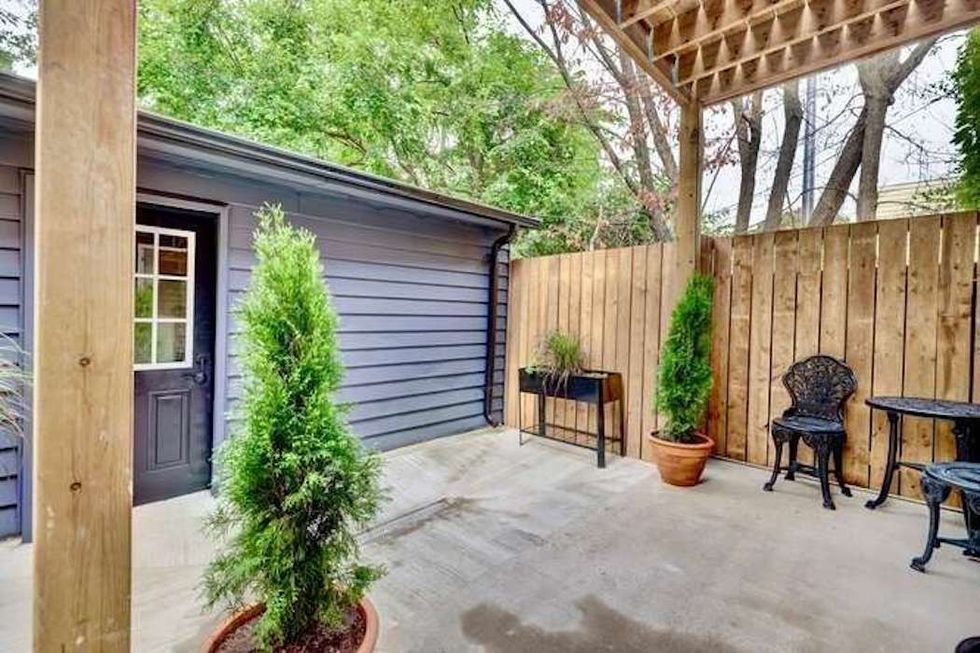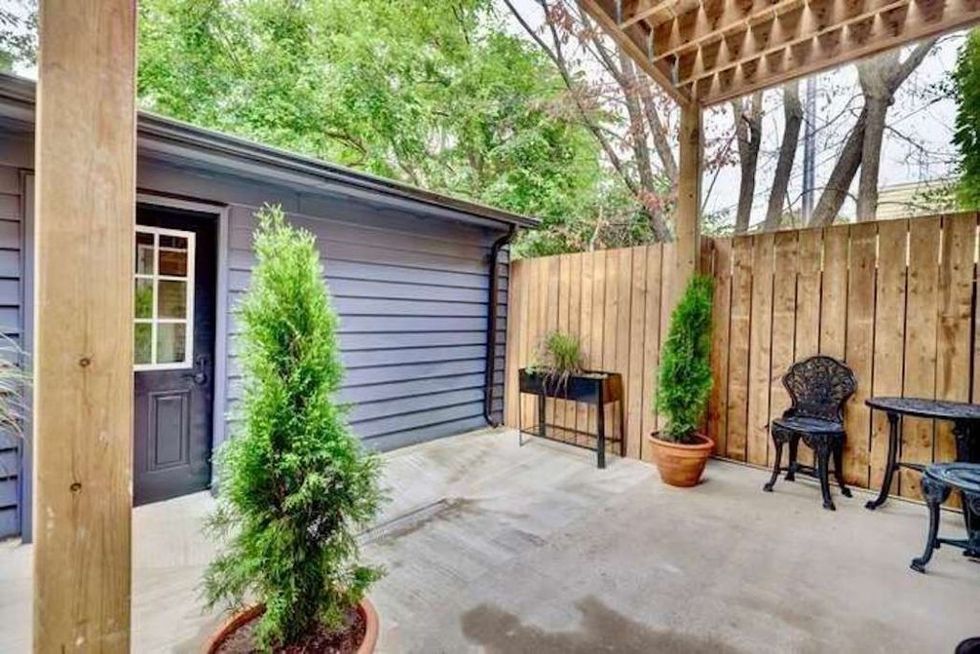 BASEMENT LIVING AREA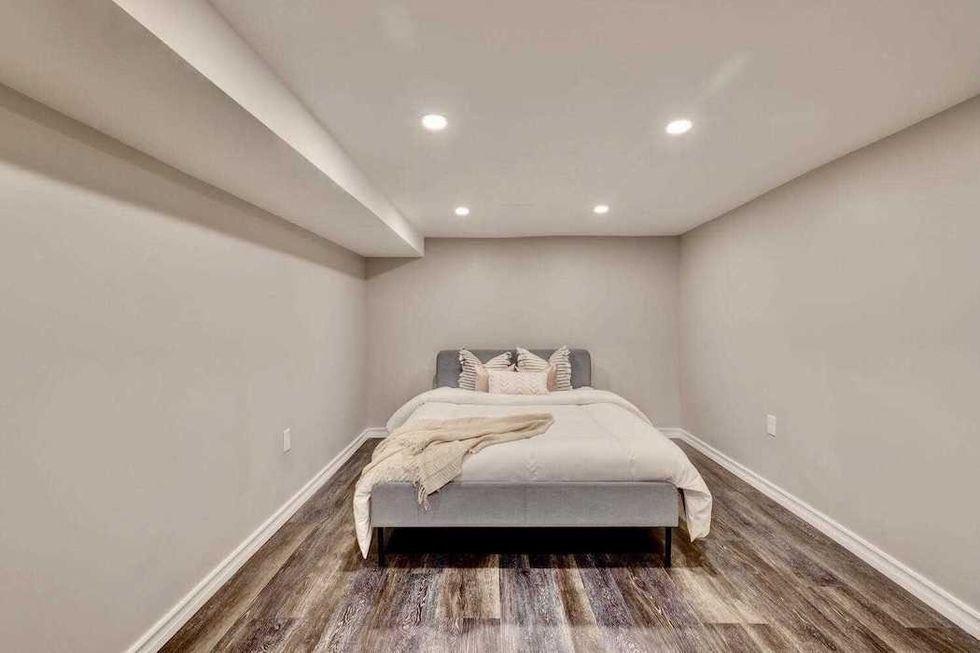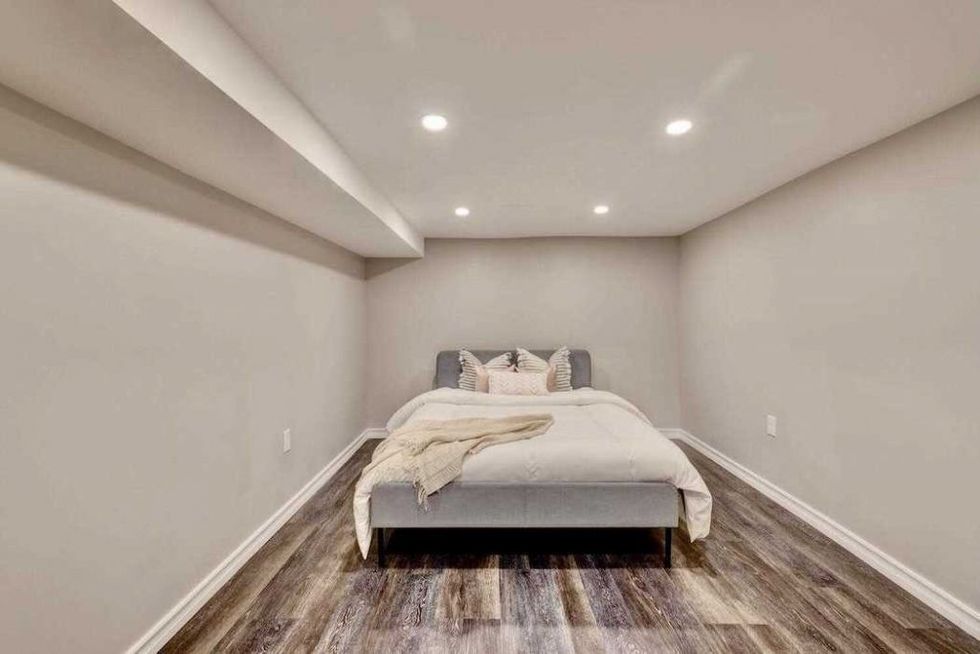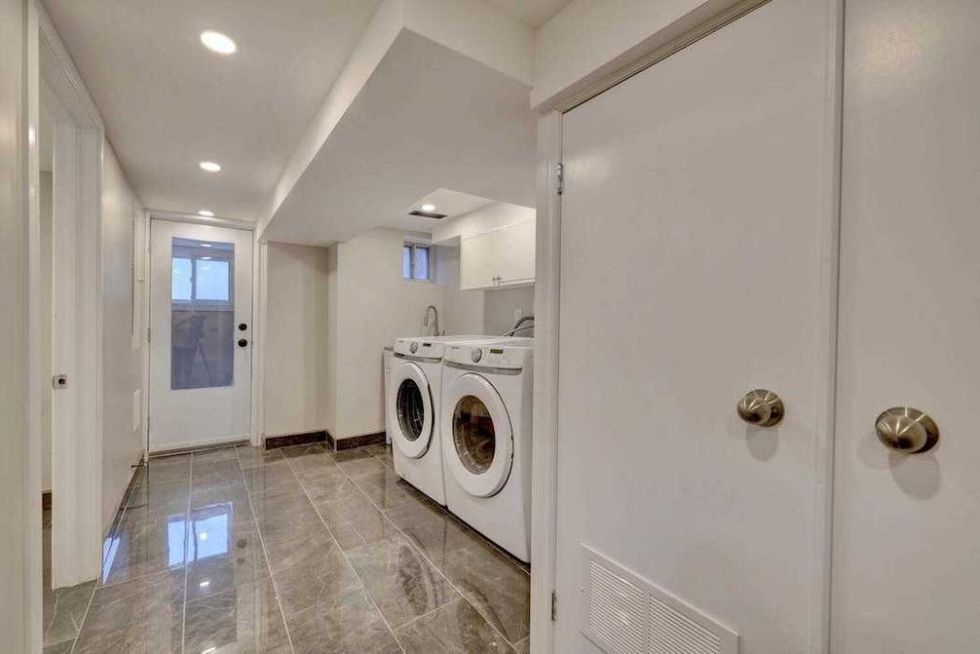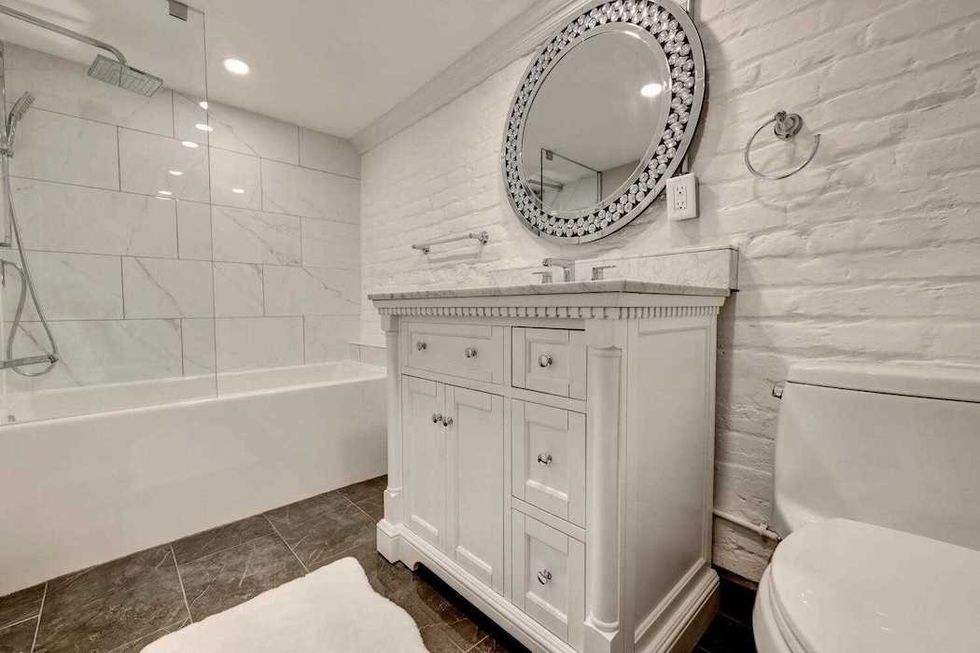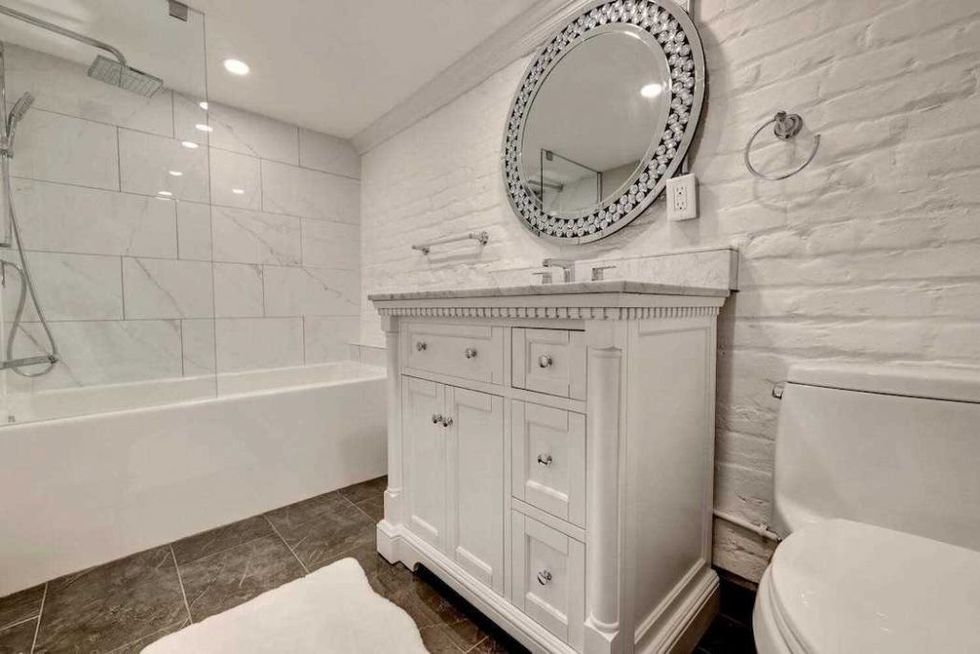 UPPER LEVEL LIVING