Toronto
Sold
Toronto 'Skinny Home' Finally Sells for $1.75M
After spending quite some time on the market and going through several price reductions, a well known skinny home in Toronto's South Riverdale neighbourhood has finally sold.
Located at 154 Hamilton Street, the detached, 4-storey, narrow home is set back from the curb and is tucked effortlessly between the neighbouring properties on a lot only 15-feet across while towering over the tops of the houses surrounding it.
With a modern and aesthetically pleasing white and black facade, the skinny house looks nothing like the older, adjacent detached homes. Instead, it seems like it belongs perched on a hillside in California or housed in New York's trendy Dumbo neighbourhood in Brooklyn.
But alas, the skinny house calls the family-friendly neighbourhood of South Riverdale home.
Originally designed by Gordon Kipping and Sustainable Blackwell Engineering, the multi-level home perfectly suits Toronto urban dwellers.
Featuring an innovative steel frame cantilevered construction with radiant heated concrete floors and an individually zoned cooling system, the space will ensure the future homeowners are consistently comfortable at home.
Specs:
Bedrooms: 3
Bathrooms: 3
Size: 1,100 – 1,500 sq. ft.
Lot size: 15.00 x 86 ft.
Type: Detached
Taxes: $5,889 / yr
Sold price: $1,750,000
Inside, the central staircase serves as a focal point on each level, facilitating a tower-like feel throughout the home. And, as the kitchen and dining space share a floor with the living room, entertaining is easy.
The home has three bedrooms, three bathrooms — which is impressive given the home's size — floor-to-ceiling windows, a front-facing balcony, and two Juliette balconies boasting great views.
On April 20, the home closed for $1.75 million, just over half its initial asking price of about $3 million in 2018. Currently, the average selling price for a detached home in Toronto is $1,716,272, so this home sold slightly above that average.
If you're thinking about entering Toronto's red-hot housing market and are curious as to what's selling around and above the current average these days, take a peek inside 154 Hamilton below.
EXTERIOR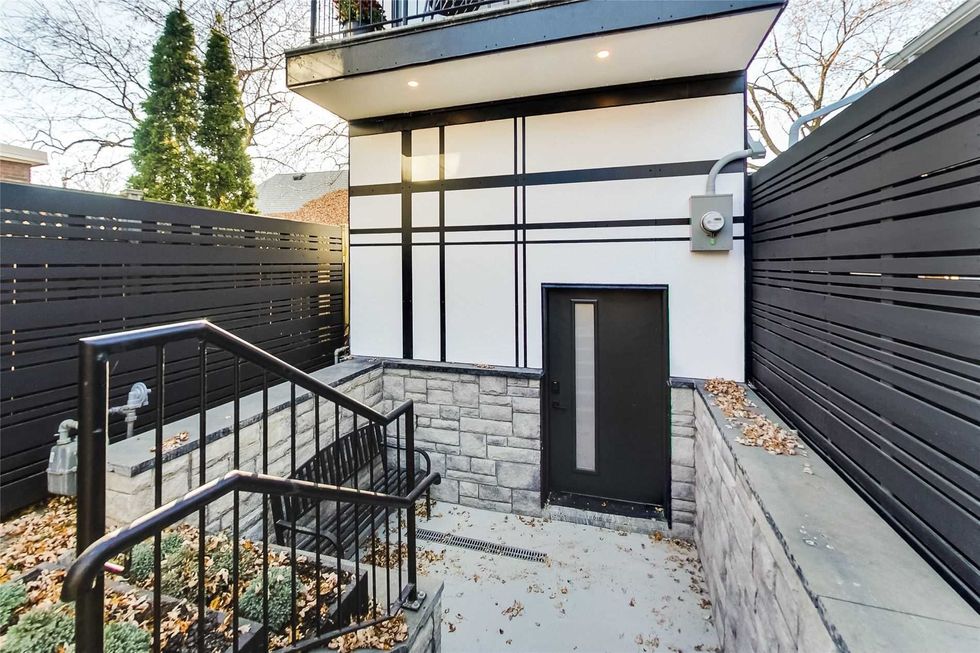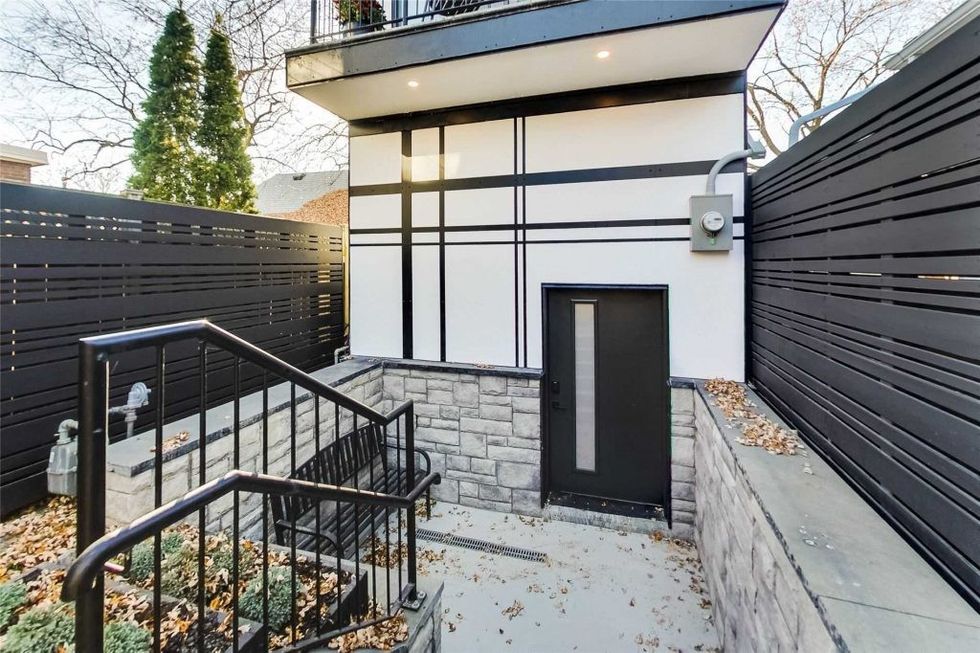 ENTRY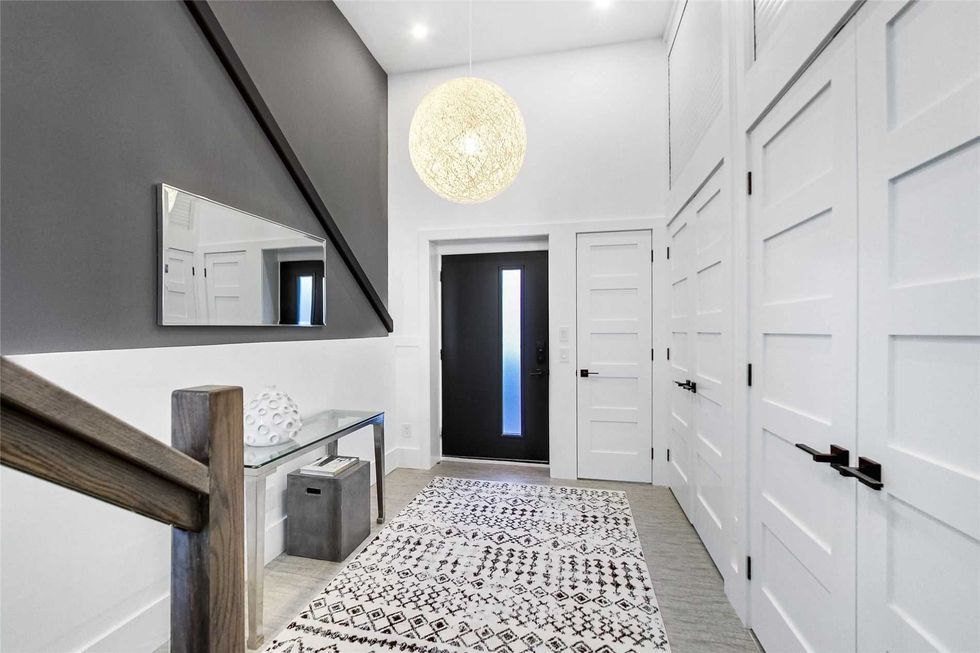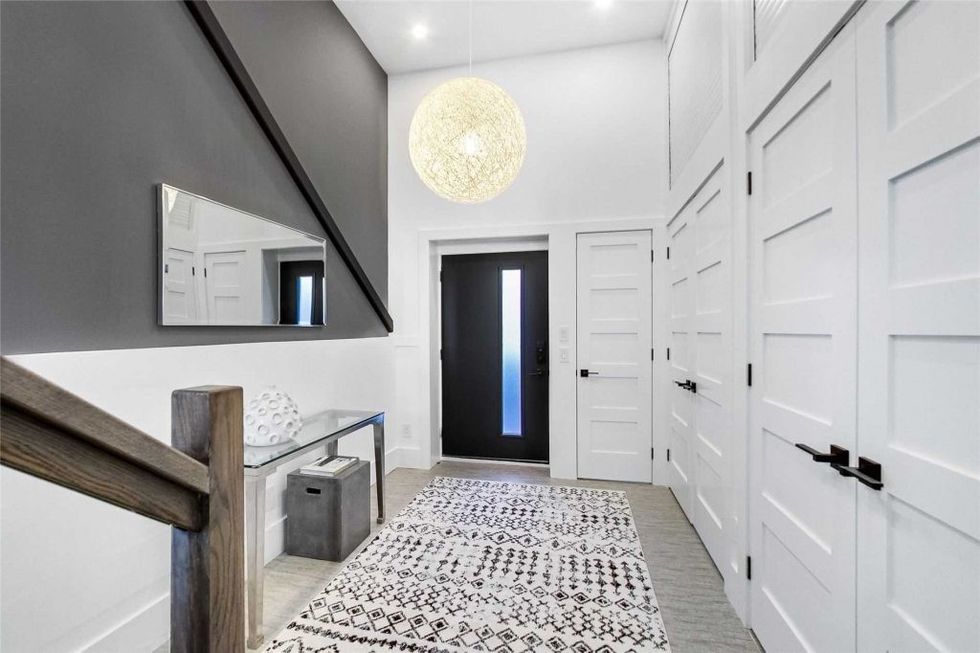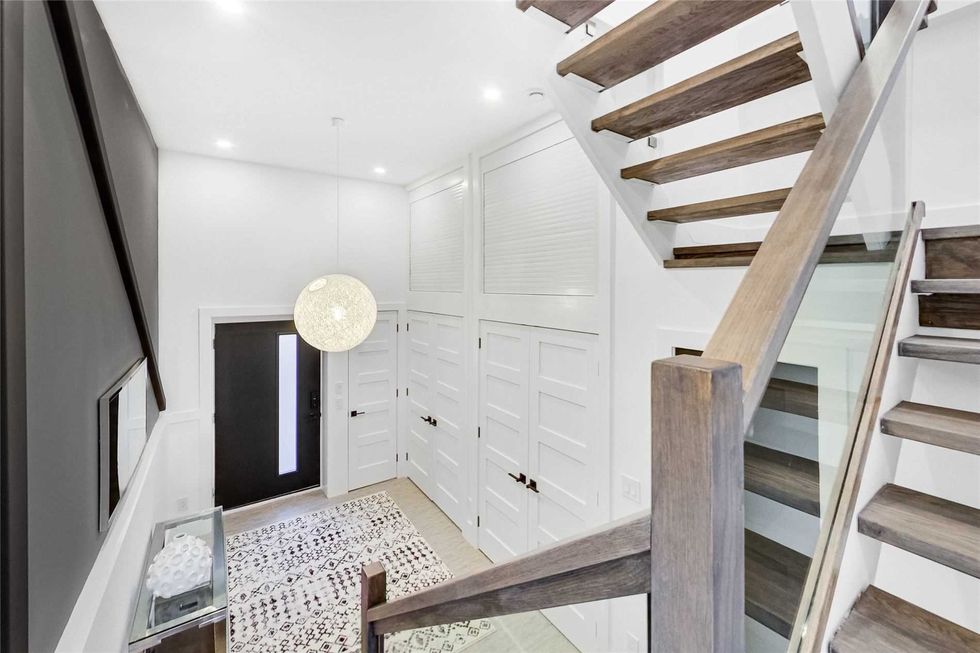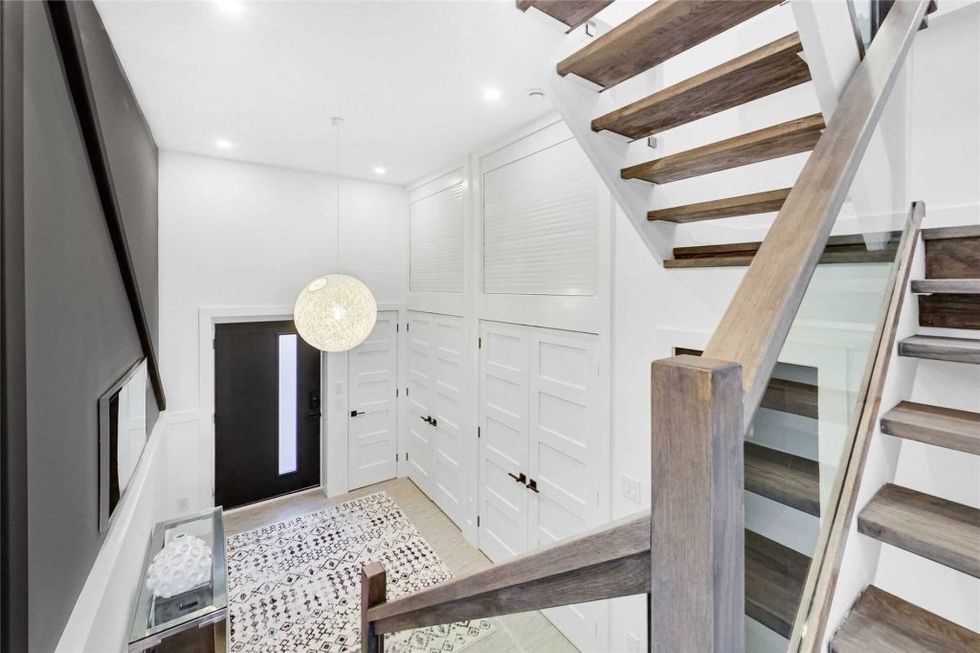 LIVING AND LOUNGE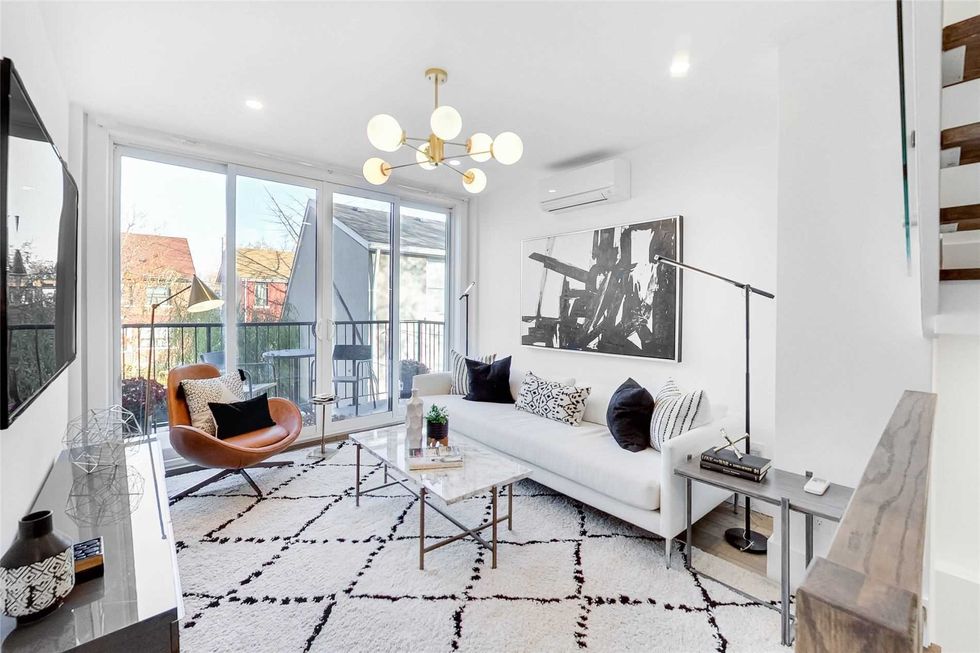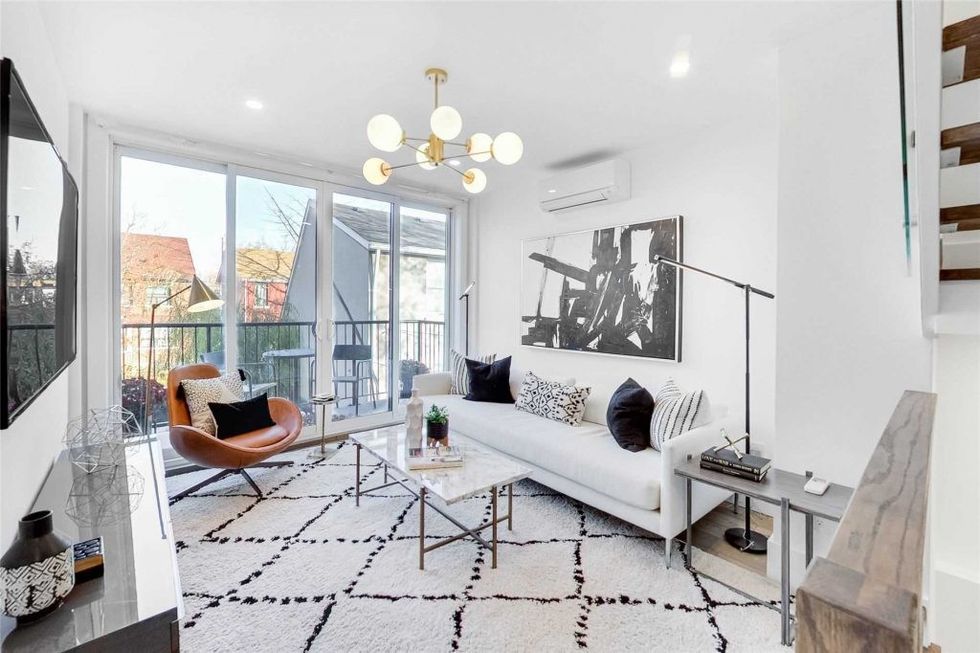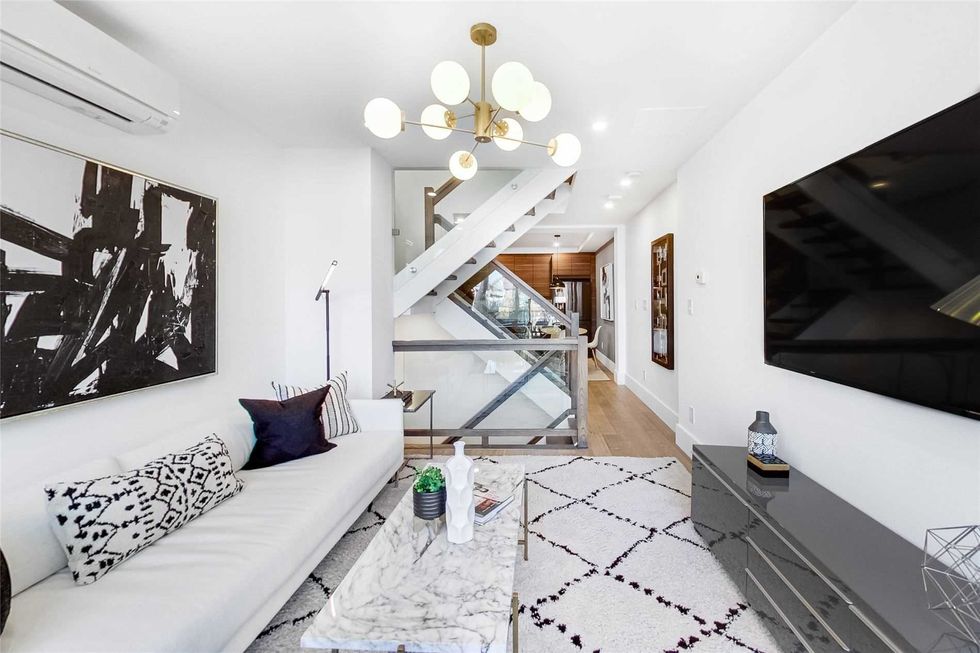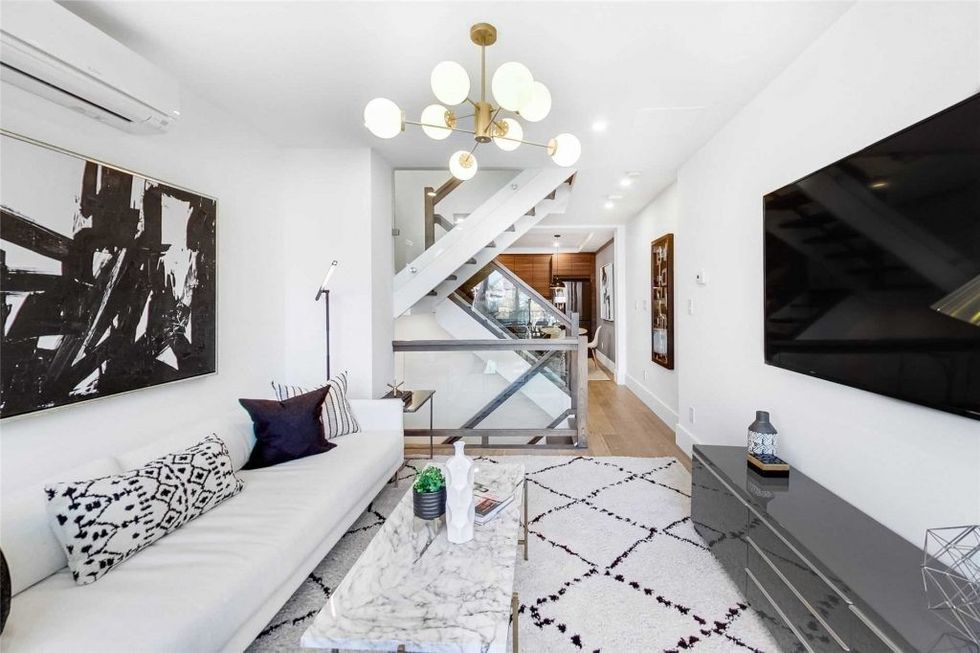 KITCHEN AND DINING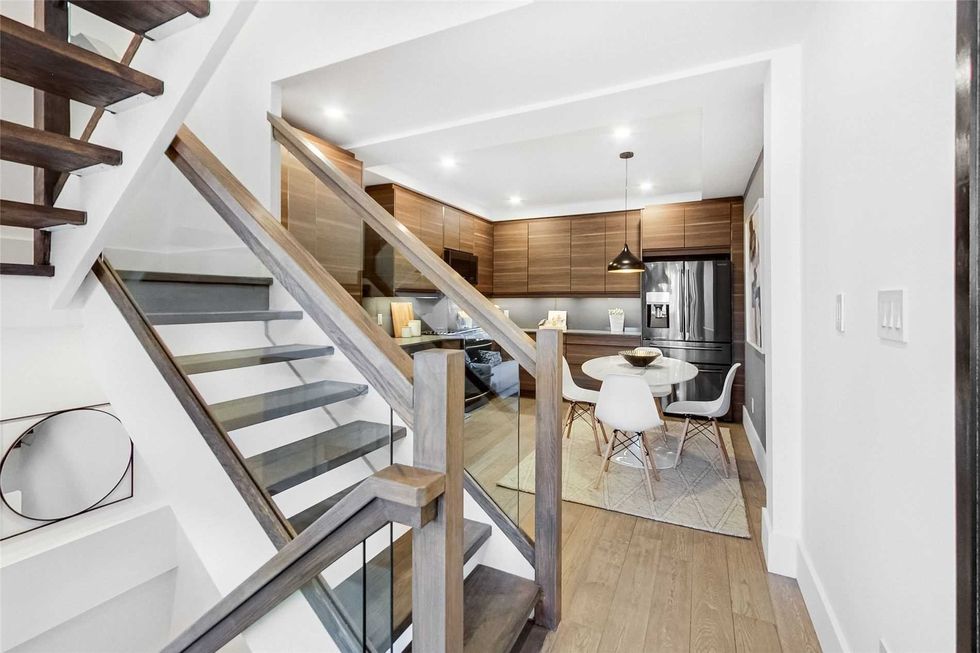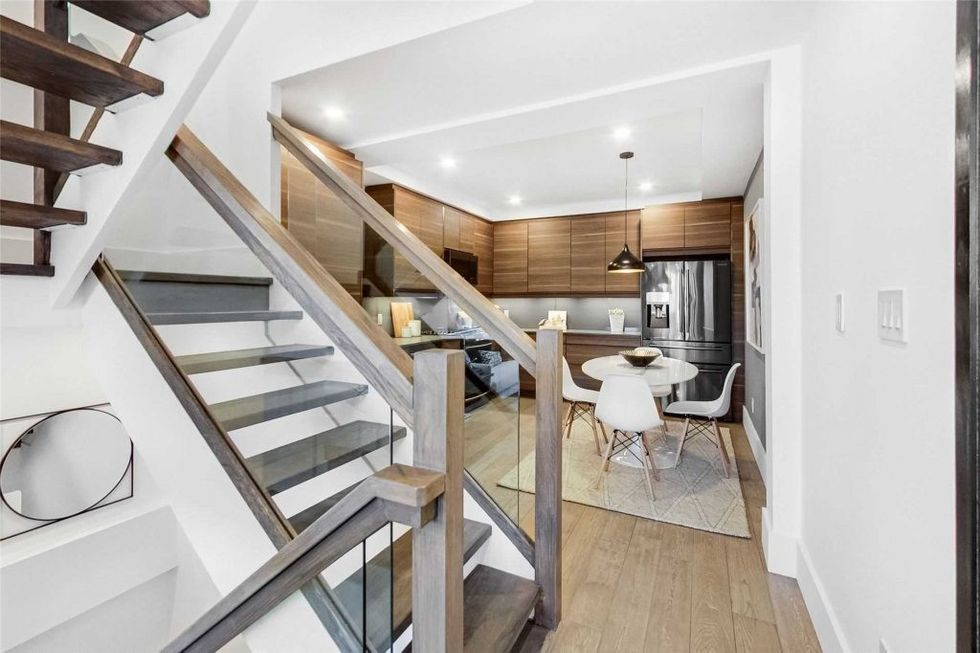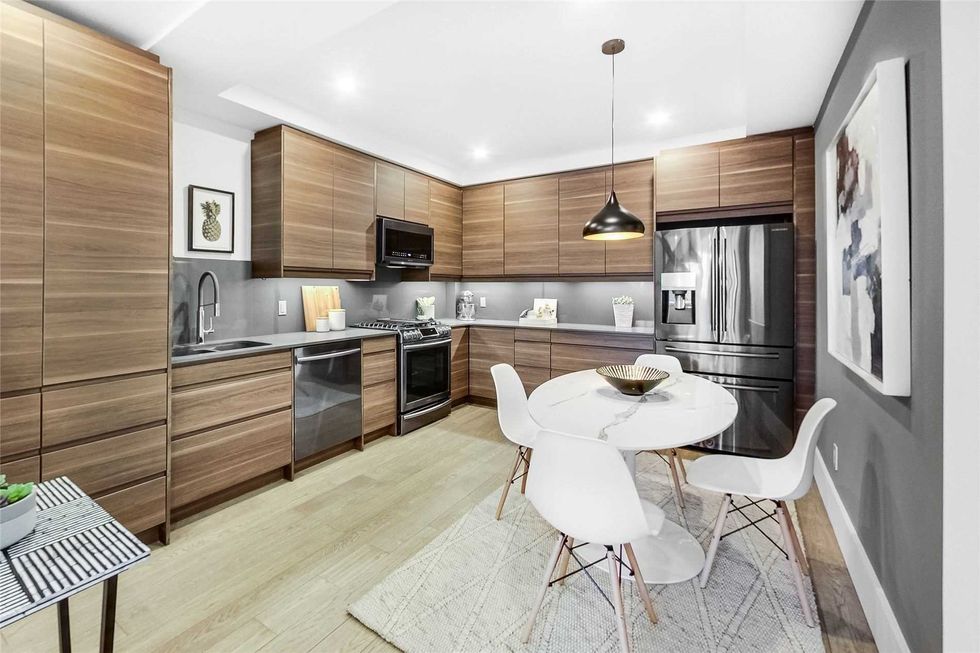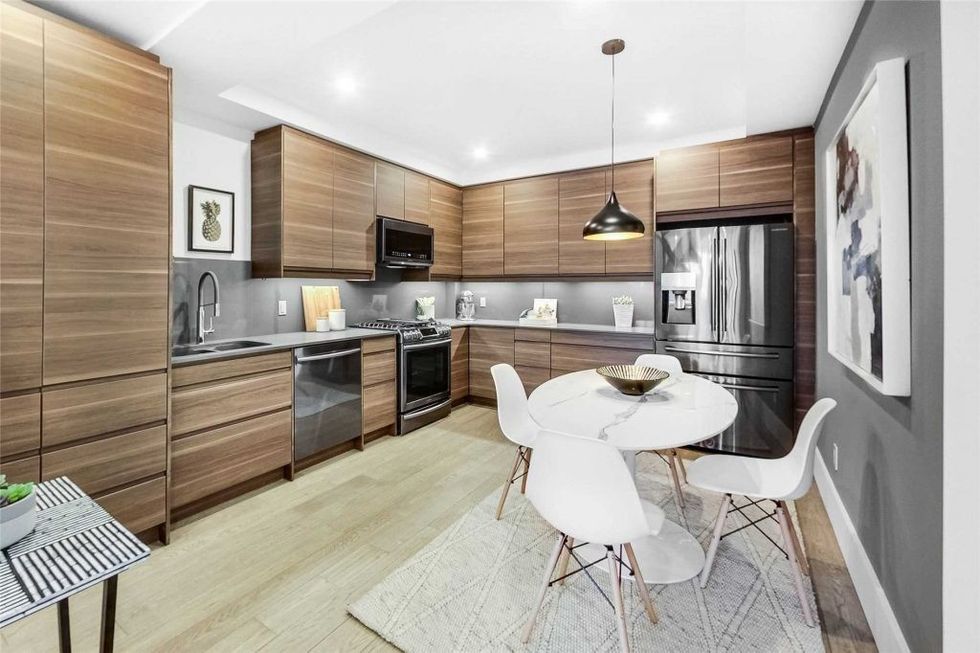 UPPER LEVEL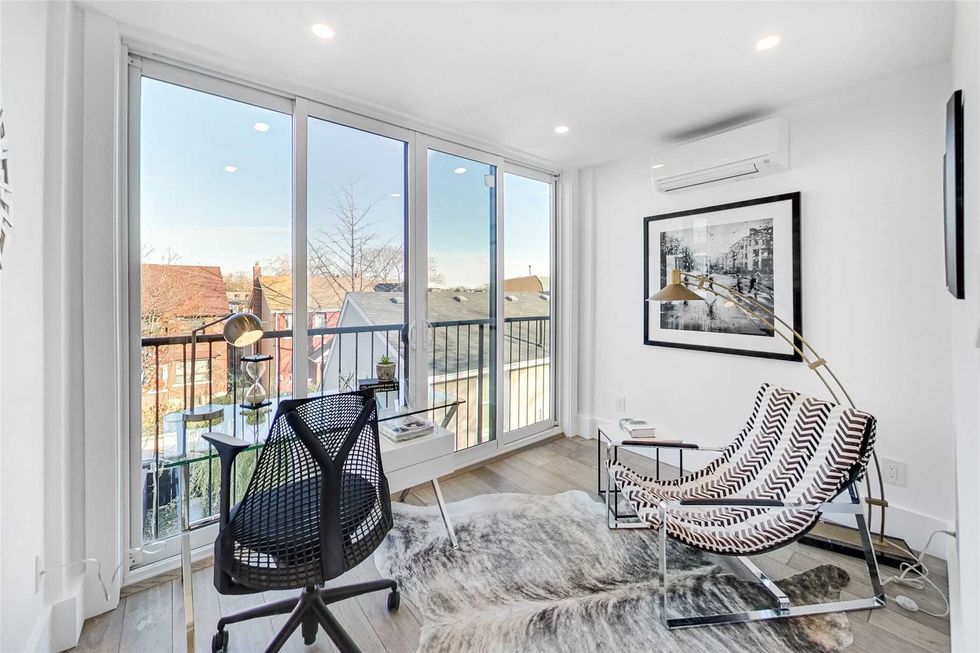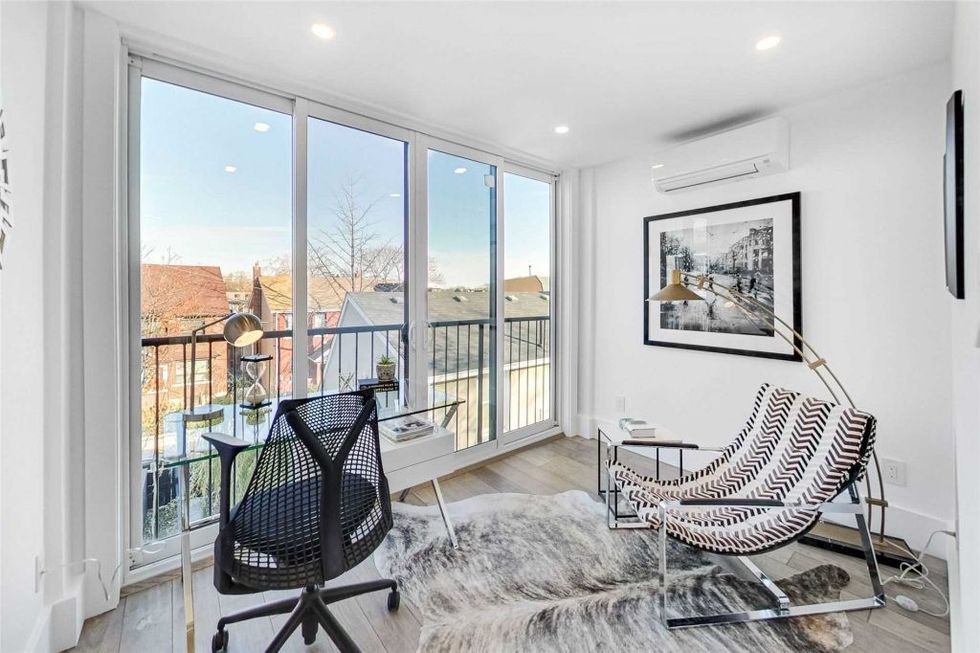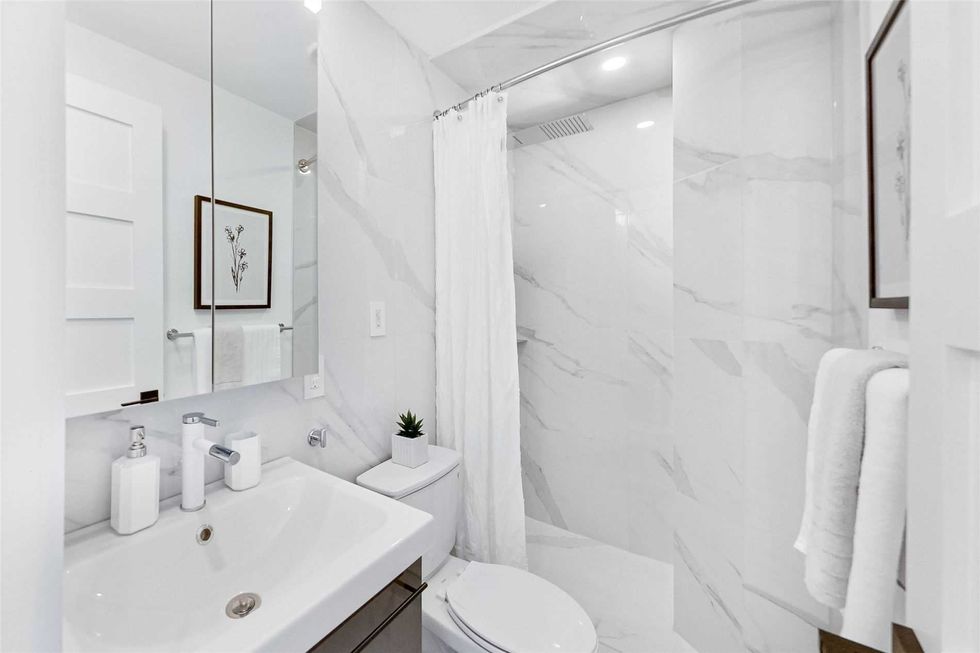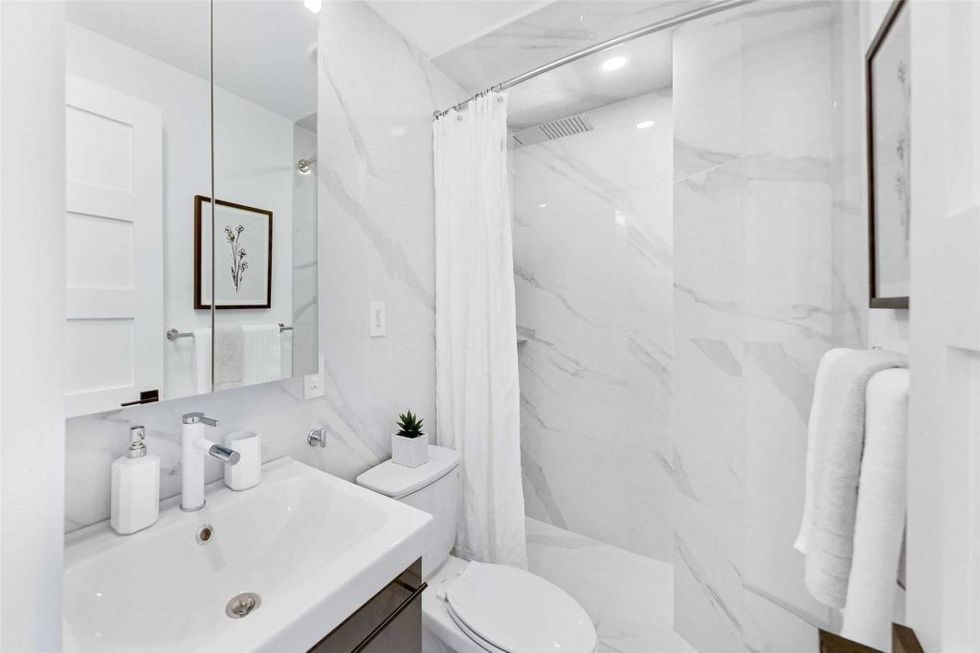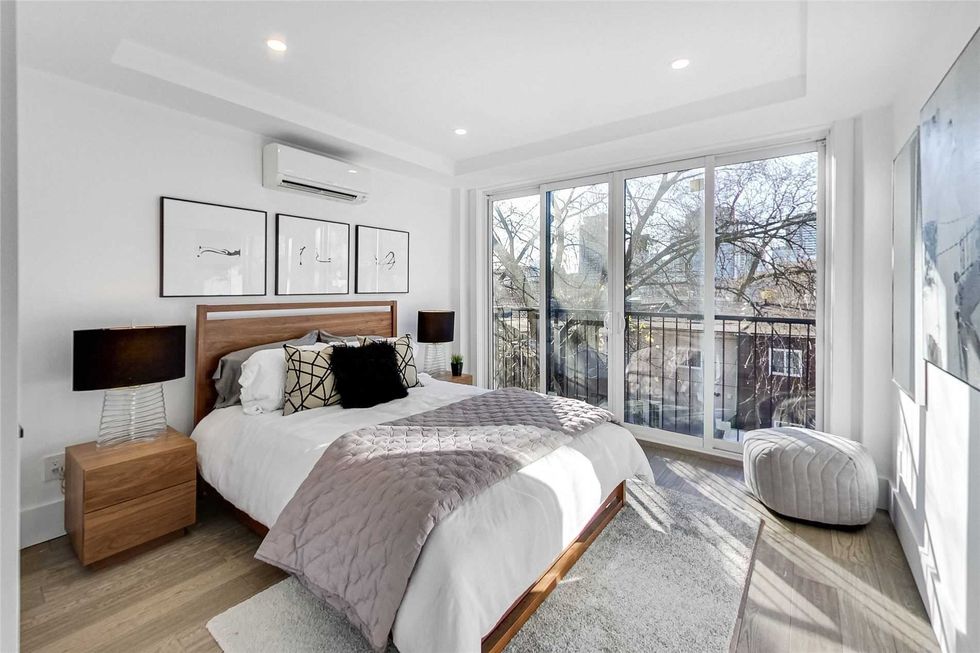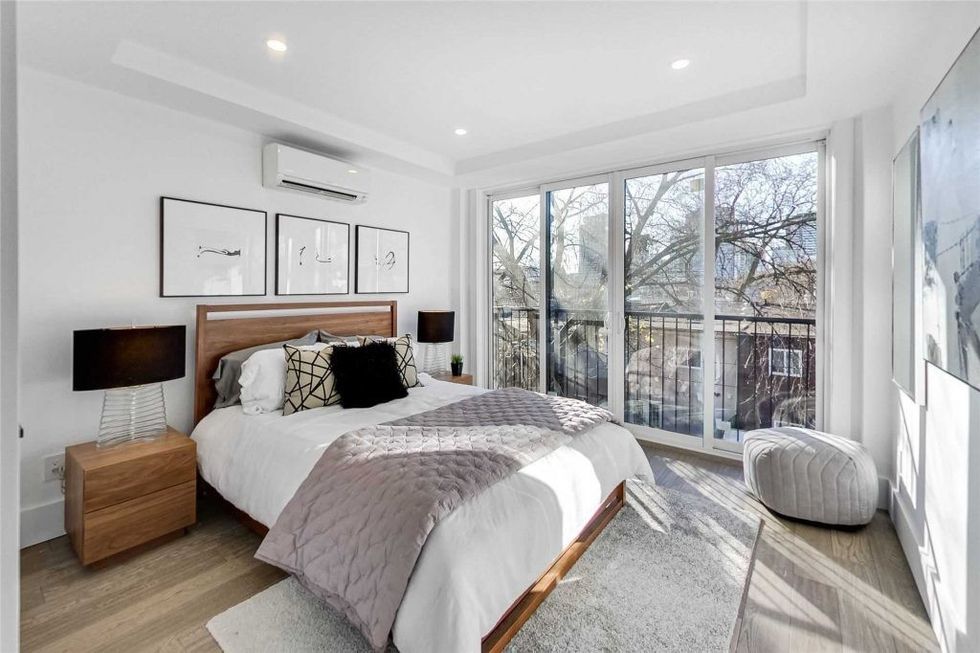 TOP FLOOR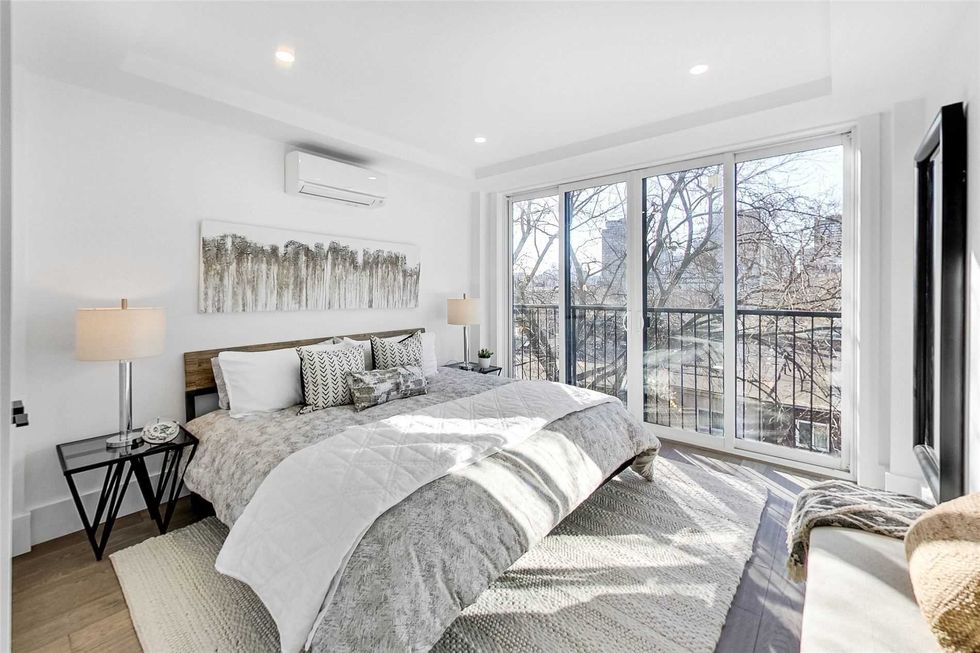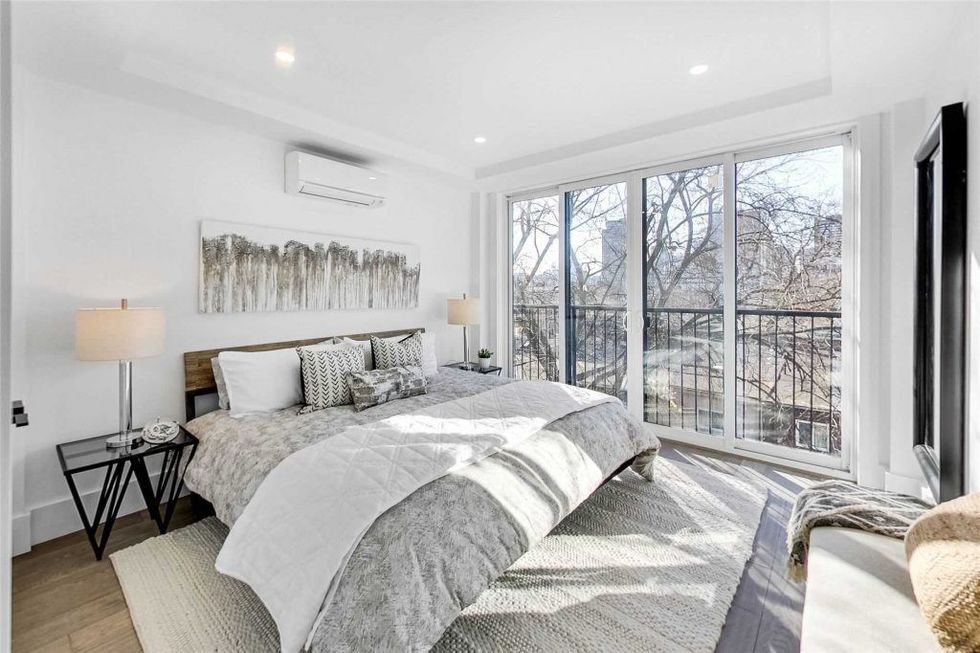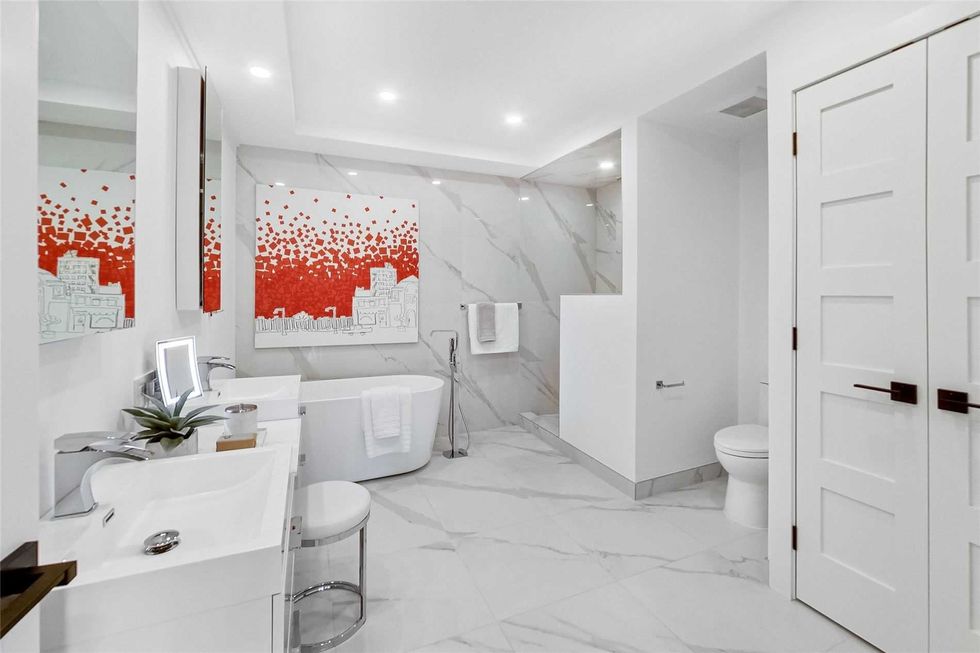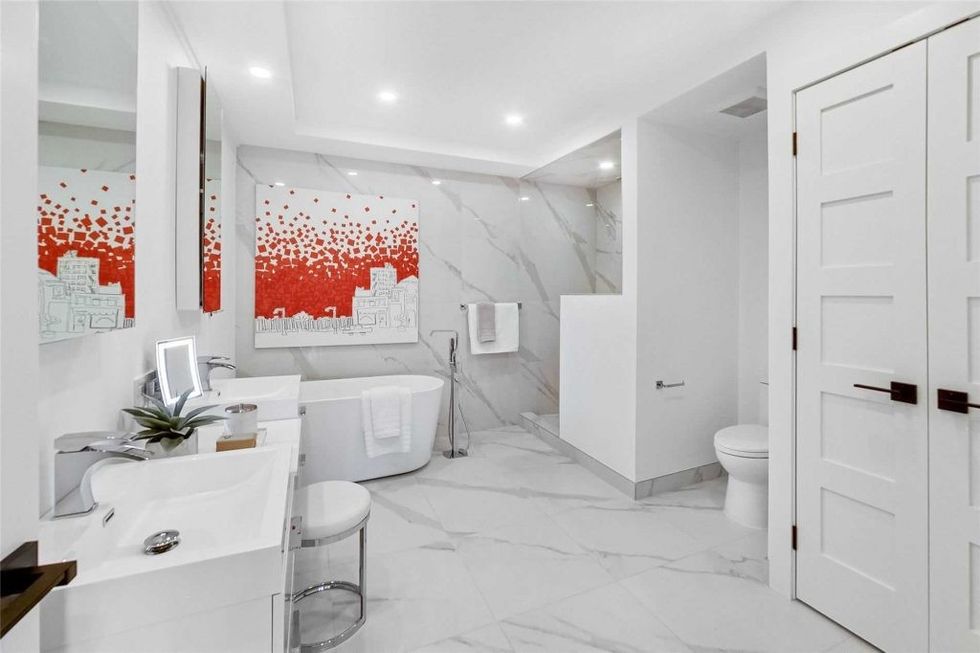 With files from Kayla Gladysz.