A major six-tower development that would house over 2,000 residential units could come to the City of Vaughan.
An Official Plan and Zoning Bylaw Amendment application was recently submitted to the City of Vaughan which calls to redevelop a 5.57-acre property at 180 Steeles Avenue West which currently houses a U-shaped stand-alone commercial rental plaza with surface-level parking.
---
The proposed development consists of six mixed-use buildings with two shared podiums and contains residential uses and commercial space at grade level which will primarily be located along Steeles Avenue West.
READ: Next Look at The Thornhill Residential Development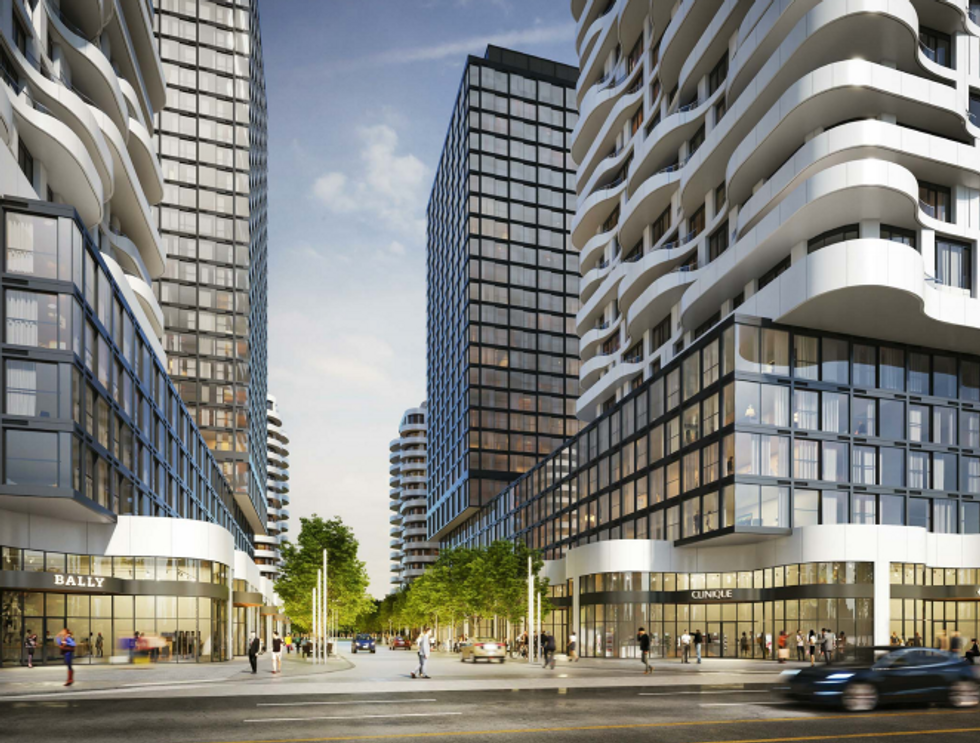 Image submitted to the City of Vaughan
Developed by Mizrahi Developments and Constantine Enterprises and designed by Core Architects, the project calls for 161,391 m² of gross floor area, which includes 3,620 m² of ground-level retail use and 145,613 m² of residential use.
"The towers typically have 850 square meter floor plates with 12 units, which makes slender masses that minimize overshadowing of open spaces. These towers are wrapped with architecturally distinctive strips of balcony. These curvilinear balcony-ribbons soften the profile of the towers, creating an organic sculptural presence in place of the typical boxiness of towers," said Core Architects in a statement.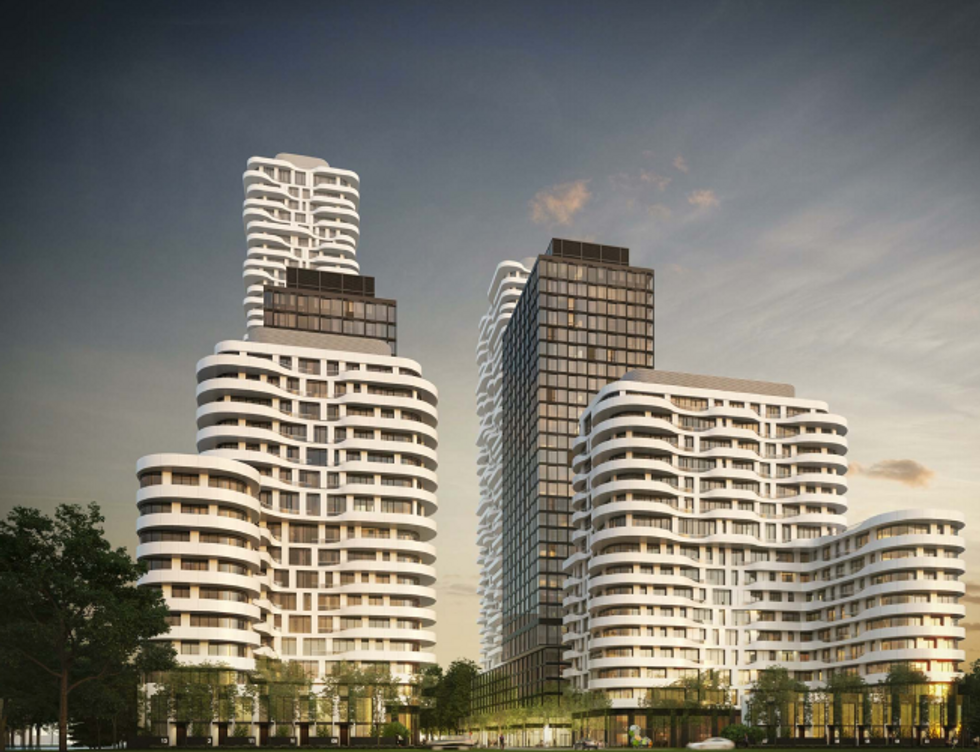 Image submitted to the City of Vaughan
According to documents submitted to the City, the development includes a total of 2,080 residential units which would be dispersed throughout all six towers, which includes 92 studios, 1,033 1 bedroom + den, 354 2-bedroom + den, and 484 3-bedrooms.
The proposal includes a pair of residential towers, that would stand of 29 and 39-storeys and have space for retail at grade level and 818 residential units dispersed across the podiums and the two buildings.
Another two towers, standing 35 and 45 storeys atop of a five-storey podium would house 867 of the proposed units. The other two 16-storey towers would hold 179 and 216 units each.
According to the documents submitted to the City, each tower would have a green roof, while courtyards located at the northern end of the property would feature a privately-owned publicly accessible spaces (POPS).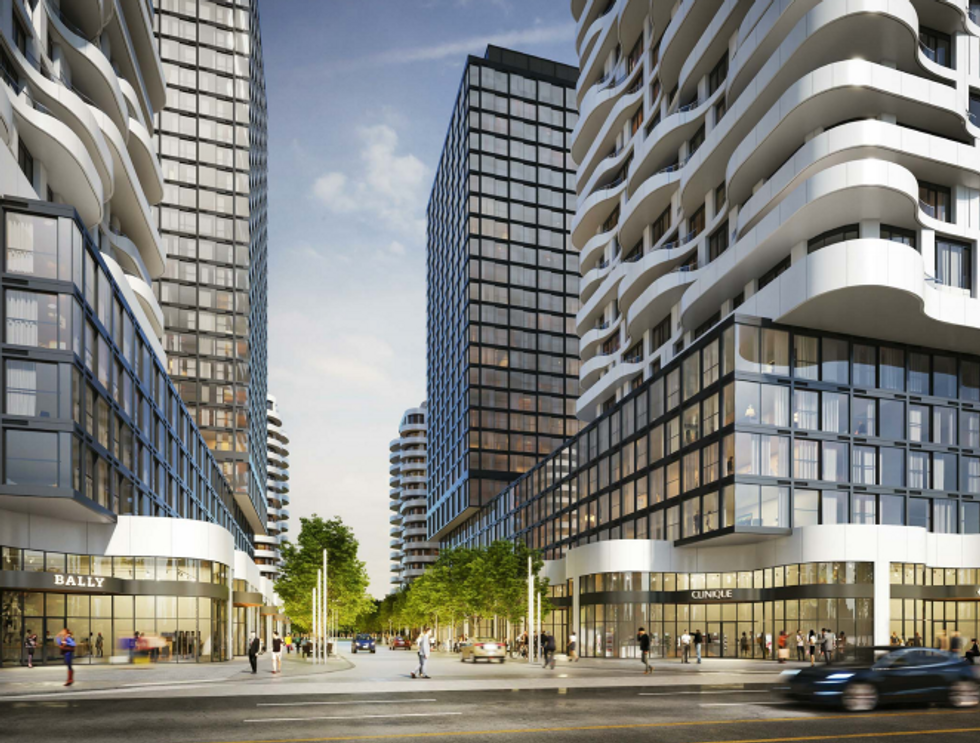 Image submitted to the City of Vaughan
The proposed development also includes a five-level underground parking garage, where 1,876 residential parking spaces, 69 retail spaces, and 1,057 bicycle stalls would be available.
Future Developments