Architects and building designers beware, renowned architecture critic and veteran journalist Christopher Hume is reviving his condo critiques, exclusively for storeys.com.
College CondominiumsDeveloper: Tribute Communities, Greybrook Realty PartnersArchitect: Core ArchitectsCompletion: 2016Address: 297 College St.
Grade: B+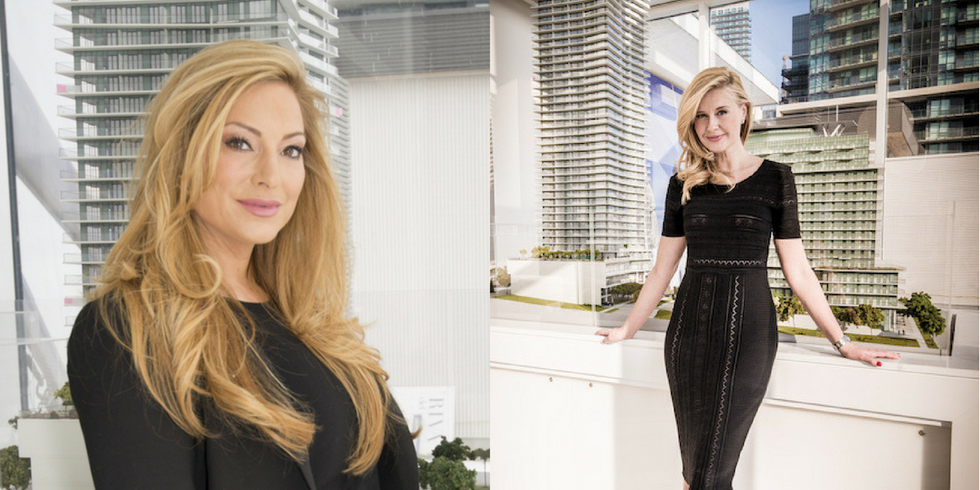 ---
If it's true the three most important things in real estate are location, location, location, College Condominiums has them all. Sitting on the south side of College just west of Spadina, this mid-rise residential tower is within walking distance of Kensington Market, the University of Toronto, Chinatown and Little Italy. Though this particular stretch of College isn't the most elegant, it's still part of what many Torontonians believe is one of the city's most urban and elegant arteries.
Appropriately, perhaps, the building is all over the place architecturally. Indeed, it feels as if its various elements are about to fly apart. The front façade, finished either in glass or black cladding, is relatively restrained, even plain. The west side, however, is anything but. With its grid of small brightly coloured glass balconies, it's as playful an exterior as exists in this city.
What these tiny protruding boxes lack in size they make up in visual drama. By placing them on a side façade, over a laneway, the architects cleverly managed to make us look beyond the face of the building, which, practical, business-like and city-minded, offers much less to the curious passerby. Paradoxically, putting these balconies on the front would have distracted from the structure and turned it into an architectural life-support system for a design flourish.
The top two sections of Core's complex, set back, finished in white and hard to see, read like an after-thought. This is where the building does its duty to bring density to the city. It could have been accomplished with more finesse, there's something unexpectedly appealing about the clumsiness of the ensemble. The building has a provisional feel, but then, so does Toronto.
---

Hume with a View