---
After abruptly resigning as the CEO of BC Housing in early August, Shayne Ramsay is now joining the Squamish Nation's economic development arm, the Nch'ḵay̓ Development Corporation.
In a brief statement on Twitter, the Nch'ḵay̓ Development Corporation named Shayne Ramsay as their new Executive Vice President of Real Estate and Development.Khelsilem, the sitting Council Chairperson of the Squamish Nation Council, jointly made the announcement.
Yesterday, the Nch'ḵay̓ Development Corporation also named Mindy Wight as their new CEO.
Fully owned by the Sḵwx̱wú7mesh Úxwumixw (Squamish Nation), the Nch'ḵay̓ Development Corporation was established in 2018, with a mandate to "develop, manage and own the active businesses of the Nation and was created to allow for the separation of business and politics within the Sḵwx̱wú7mesh Úxwumixw."
The most high-profile project of the Squamish Nation is, of course, the landmark Sen̓áḵw development that's set to create over 3,000 homes on traditional territory in Vancouver's Kitsilano neighbourhood. Earlier this month, Prime Minister Justin Trudeau was in Vancouver to announce $1.4B in funding for the project, via a loan from the Canada Mortgage and Housing Corporation (CMHC), the largest loan in Canadian history.
READ: Trudeau Commits Historic $1.4B for 3,000 Homes in 11-Building Sen̓áḵw Project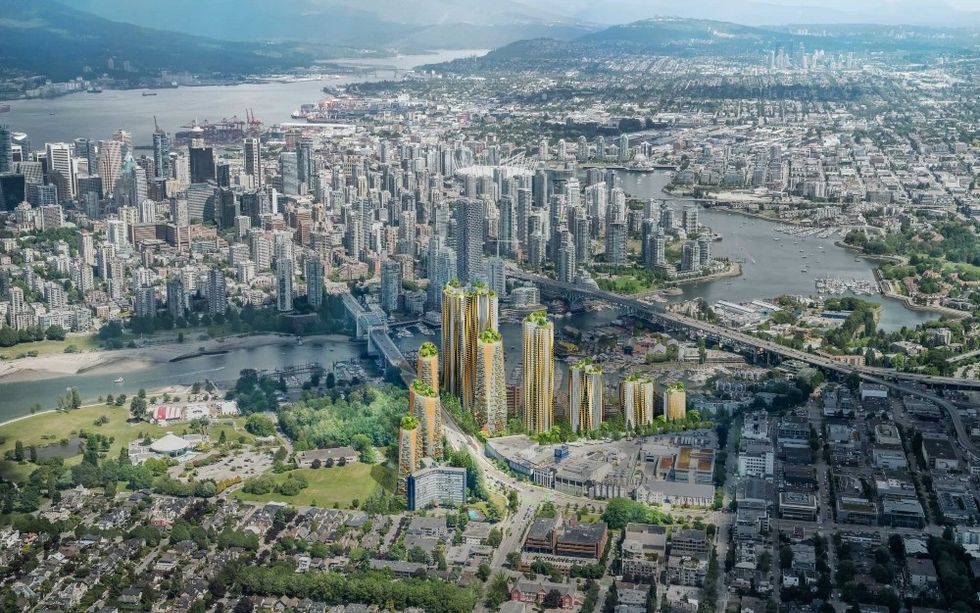 Revery Architecture
For Ramsay, this announcement comes less than two months after his departure from BC Housing, the Crown Corporation that "develops, manages and administers subsidized housing in the province."
In his August 2nd announcement, Ramsay said he had decided to "retire" as the CEO of BC Housing. Citing worsening conditions for homeless and increased amounts of crime, Ramsay said "I think the shooting on Hastings Street, surrounded by the encampment and during another heat wave, finally did it for me."
READ: DTES Tent City Tensions Spotlight Vancouver's Housing and Wealth Divide
Ramsay added that "while one community faces the almost certain prospect of poverty, poor health, violence, and pre-mature death, others are now unwilling to provide a welcoming space, a space that could save lives" and that "I no longer have confidence I can solve the complex problems facing us at BC Housing."
"In July I celebrated my 61st birthday. I want to see more of my kids and get to know my grandkids, while I can still wrestle on the floor and shoot hoops or throw a ball with them. I want to tackle problems I still feel like I can solve."
He concluded his resignation letter by saying his last day, after 26 years at BC Housing, would be September 6.
There's no word on when Ramsay's first day working for the Nch'ḵay̓ Development Corporation will be, but the corporation did say on Twitter that "his extensive experience in the real estate sector will be an asset to our organization."
Vancouver