---
Toronto's waterfront real estate scene is making waves -- particularly in the commercial realm.
From the introduction of stunning new builds to the presence of swoon-worthy amenities, all of which is underscored by unparalleled access to natural sights and experiences, it's no mystery why commercial tenants are increasingly looking to the waterfront as the place to set up shop.
But there's more to this evolution... and to the question of whether or not it's sustainable as a real estate trend.
To lock down some answers to lingering questions, we've tapped the mind of Sean Menkes -- Vice President, Office/Retail at Menkes Developments -- to learn more about the bustling waterfront scene.
STOREYS: Let's lay the foundation: what is the main driving force behind the shift from Toronto's financial core to waterfront properties for commercial real estate?
SM: "I would say it's more of an expansion of the financial core to include the waterfront, rather than tenants moving from one market to another. We first saw this expansion with the completion of the majority of the buildings in the South Core from 2009 to 2016, and now we are seeing a further expansion to the east. Until recently, there were few options for a company to locate on the waterfront, but that story has changed as a result of the transformation of the eastern waterfront.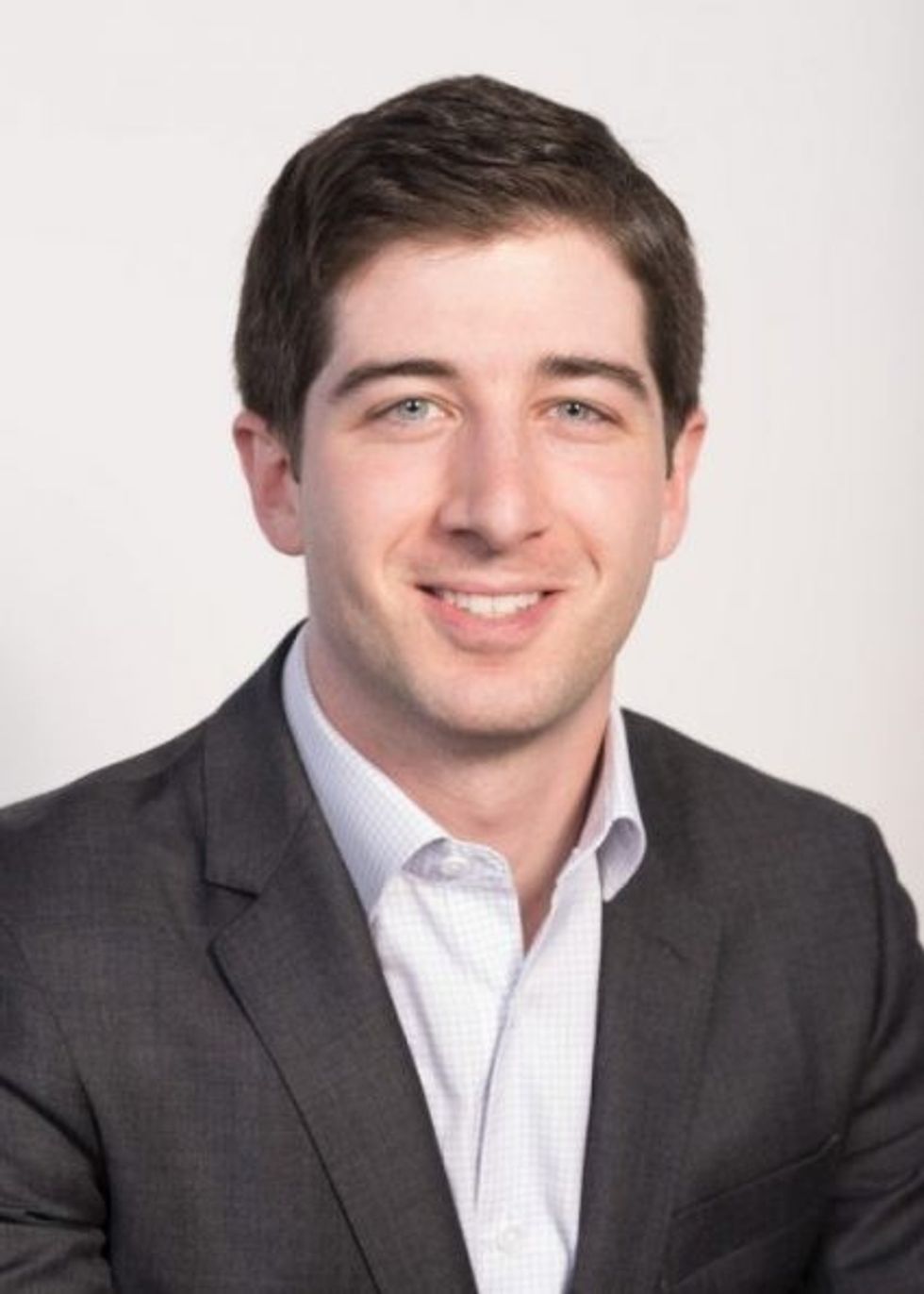 Sean Menkes, Vice President Office/Retail, Menkes Developments
Over the last several years, the waterfront established itself as a destination of choice for office tenants for several reasons: a flight to quality in new state-of-the-art office buildings; the appeal of the area's superior amenities; public realm improvements including parks, bicycle and pedestrian paths; and the benefit of being a short walk from the financial core and Union Station. 
Several notable organizations have invested in the neighbourhood such as WPP Plc, MaRS Discovery District/University of Toronto and theScore at the Waterfront Innovation Centre, and Toronto Region Board of Trade and Richardson Wealth at 100 Queens Quay East."
STOREYS: What makes the commercial experience at the waterfront different from that of the financial core?
SM: "The financial core will always be appealing and a centre of activity, but what it lacks is retail and amenities beyond 9-to-5, Monday to Thursday. The waterfront is active throughout the weekdays and weekends. This is driven by a mix of office workers during the day, residents in the evenings and on weekends, and a heavy dose of tourism added to the mix because of the great parks, including Canada's Sugar Beach, and access to the Toronto Islands via the nearby Jack Layton Ferry Terminal. This drives improved retail amenities and a dynamic community. One difference that tenants can't ignore is the opportunity for beachfront office space!
For office tenants on the waterfront, business isn't restricted to the office tower as is typical in the financial core. Waterfront Toronto has provided for neighbourhood-wide WiFi that will allow employees to detach from their cubicles and stay connected to office from places such as the Water's Edge Promenade and Sherbourne Common."
STOREYS: What are the differences in costs when operating a business out of a waterfront commercial building, versus one in the financial core?
SM: "It's a great question, and one that warrants moving beyond the traditional measure of 'cost per square foot.'
A new building with all of the bells and whistles, such as Menkes' Waterfront Innovation Centre or 100 Queens Quay East, are going to warrant premium rents, but companies are able to rationalize this by the efficiencies that it creates for the companies, including better space utilization, that -- in many cases -- result in a company taking less space than they would require in a conventional building. In addition, the buildings have superior air quality and greater access to natural light, which are proven to increase productivity, and reduce sick days and absenteeism. When the best employers in the country look at their real estate, the actual cost per square foot is becoming less relevant than the overall productivity, wellbeing, and engagement of their employees.
Post-pandemic, we expect this type of evaluation criteria to be increasingly important. New, best-in-class office buildings like our buildings on the waterfront are designed to support this in ways that a conventional building cannot."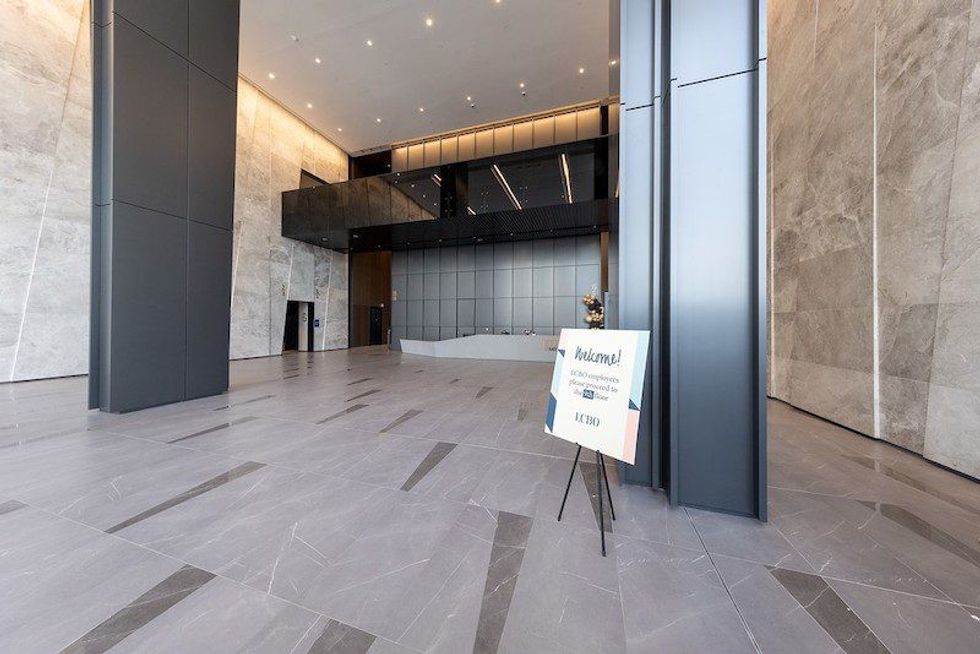 100 Queens Quay East
STOREYS: For how long has this transition from the financial core been occurring? Is this a "right-now" trend, or do you expect the interest in waterfront real estate to continue into the future? 
SM: "The change has been brewing since 2009 when we completed 25 York Street, where Telus is our anchor tenant. 25 York was the first new office building to be built south of Union Station, which accelerated the completion of the entire South Core (comprising 8 new office buildings, tens of thousands of residential units, dozens of restaurants, and multiple grocery and fitness options) and is now moving east along the waterfront. Our remaining office floors on the waterfront have immense interest, and we expect demand to continue to grow.
Beyond our waterfront sites, there are office buildings by other developers that are planned, and even one under construction on spec (i.e. without any pre-leasing), which is a testament to the attraction of this area to tenants."
READ: Toronto's Telus Harbour Sets New Global Industry Record for BOMA BEST Score
STOREYS: Do you expect the waterfront will eventually replace the financial core as Toronto's primary business hub? Why or why not? 
SM: "Every company's real estate strategy is different and driven by many factors. Being in the financial core is more important for certain industries such as law firms and banks than it is for others, but there are exceptions to every rule. Downtown Toronto offers a dynamic office market with myriad options to suit tenants needs. The waterfront will continue to grow in prominence, but the entire market will be buoyed by the continued strength of Toronto as a destination for top talent.
Toronto is now attracting global technology companies and competing with the likes of New York and Chicago. In fact, CBRE just ranked Toronto #1 in its 2021 ranking of top technology cities in North America with both the highest growth rate of technology jobs, and the highest number of net technology jobs added."
Cover image:Waterfront Innovation Centre/Menkes
---
This article was produced in partnership with STOREYS Custom Studio.
Real Estate News