---
The 'Commercial Real Estate Deal of the Year' is Part 5 of 5 in an annual week-long STOREYS editorial series. To find out what our project, issue, newsmaker, and design trend of the year were, click here.
With the real estate market moving from one extreme to another this year, those first couple of frenzied months -- when people could actually afford to buy real estate, can you imagine? -- are an increasingly distant memory. But as we close out the year, a transaction from back in January remains our pick of 2022's most notable, earning it the title of STOREYS' Commercial Real Estate Deal of the Year.
In the fall of 2021, Canadian real estate investment, development, and property management firm Oxford Properties made headlines after listing a gleaming fixture of downtown Toronto, the Royal Bank Plaza, for sale. The iconic, sky-scraping landmark -- designed by WZMH Architects, clad in 24-carat gold and reflective glass, and regarded by analysts as one the best pieces of real estate in Canada -- was scooped up by Spanish billionaire and founder of international fashion brand Zara, Amancio Ortega, in mid-January for a tidy $1.2 billion.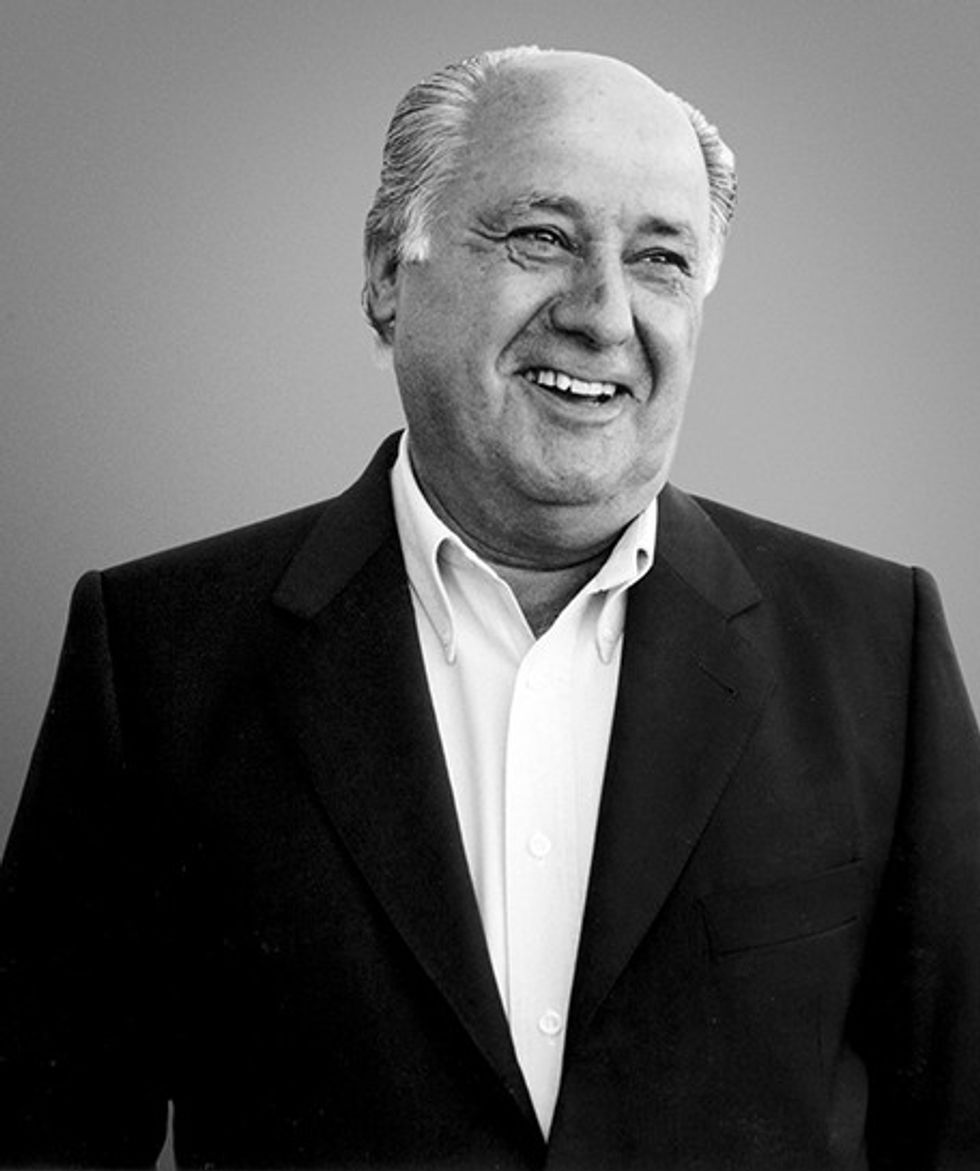 Zara founder, Amancio Ortega, via inditex.com
A statement from Pontegadea -- the firm responsible for private investments and institutional relations of Amancio Ortega and his family -- explains that the purchase of the Royal Bank Plaza was motivated by the fact that it is "one of the world's most stable financial institutions" and its "privileged access to the most important commute centre of Toronto."
"These kinds of properties are an important part of our portfolio," the statement goes on to say. The transaction is one of several big-ticket commercial purchases under Ortega's belt, including two office buildings in Seattle, leased to Amazon and Facebook, a hotel in Chicago, and various properties in the UK. Ortega also owns office and retail real estate in Toronto's Yorkville, so he is no stranger to the city's real estate realities. "With the acquisition of Royal Bank Plaza, we increase our presence in Canada, one of the most stable countries and real estate markets in the world."
Pontegadea also shares that there will be some improvements made to the building, including improving its energy efficiency and updating the interior spaces and common maintenance structures.
The sale of Royal Bank Plaza remains the largest Canadian commercial real estate deal -- not to mention, among the biggest transactions for an office building globally -- since the pandemic began. And as Keith Reading, Director of Research for Morguard, told STOREYS back in January, the purchase was a smart bet by Ortega on the resilience of Toronto's post-pandemic office sector.
"It's a world-class global market that's still got one of the lowest vacancy rates in North America, and the building is fully leased with long-term leases, and one of Canada's top banks is in there long-term," said Reading, referring to the long-standing tenancy of Royal Bank of Canada. The company has around 40% of the building leased for the next decade. "It's a good buy because these assets don't come along very often; the buyer has secured control of one of Canada's landmark buildings. It's a world-class facility at centre ice in the downtown office market of a global city."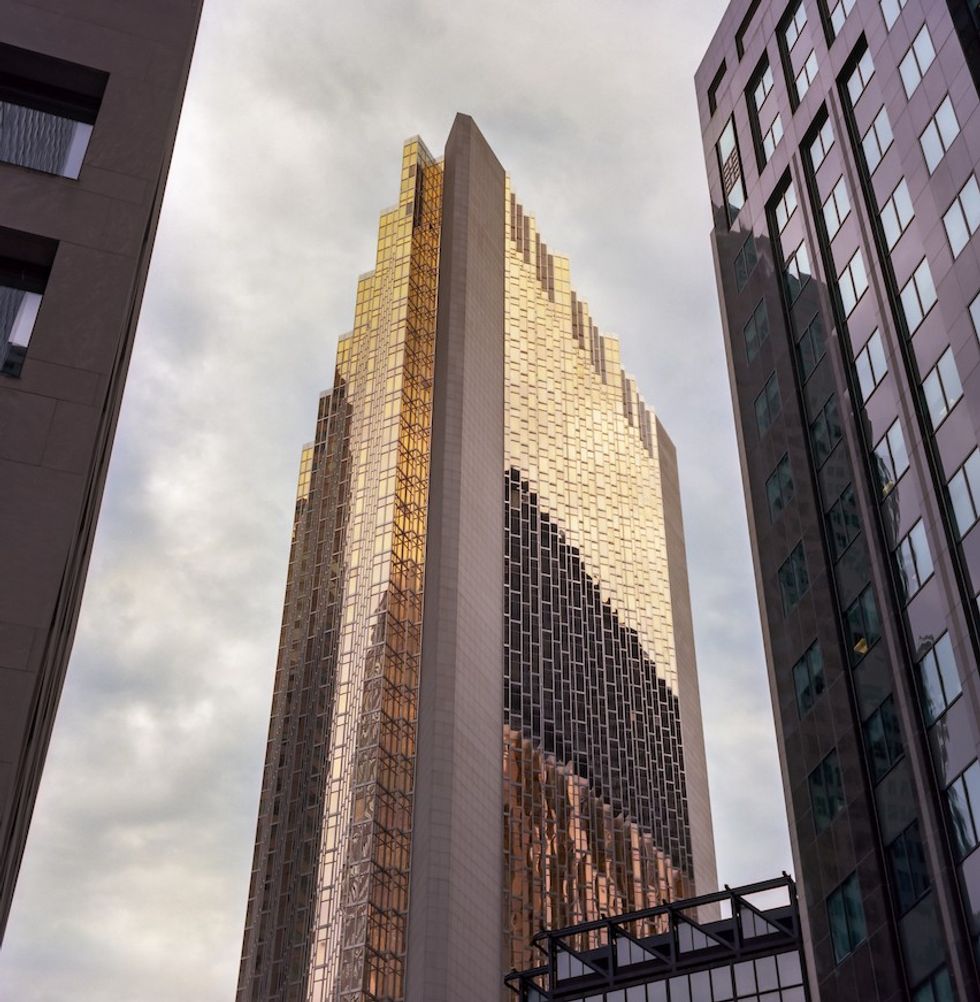 Towers of the Royal Bank Plaza, 41- and 26-storeys in height
He added that while $1.2 billion is no chump change, Ortega snagged himself something of a once-in-a-blue-moon kind of deal -- and rumour has it he was one of only two bidders.
"The price tag would have been north of $1.2 billion if there was no pandemic," said Reading. "Prior to the pandemic, there was 2% vacancy in downtown Toronto, which put upward pressure on rent, so anybody who would have been looking to buy that asset would have looked at continued peak rent and room to grow, and the price would have been higher. Would it have been significantly higher? Not necessarily. It's not a troubled asset; it's a premium asset and this is a landmark acquisition. If people had the financial resources, and if there was no pandemic, you would have seen more bidders."
Almost a full year after the sale, offices are welcoming employees back, downtown foot traffic has inched up, and the world has largely returned to its pre-pandemic ways, but the office real estate sector is yet to regain its pre-pandemic gusto. Still, Ortega's investment shows resounding promise. This is something that Ray Wong, Vice President of Data Operations and Data Solutions at Altus Group, predicted with confidence in an interview from January.
"If you're an employer, for your employees to get to an office across the street from the biggest transit hub in Canada is huge," said Wong. "The sale is going to be a bellwether of confidence in the office market because it's a fantastic downtown location and the acquisition price of $1.2 billion is pretty solid. They're taking a long-term horizon on this asset."
Wong continued, "It will take time for companies to come back, but there will be a little bit more demand for office space as people reconfigure their space needs and as other tenants begin looking for adjustments."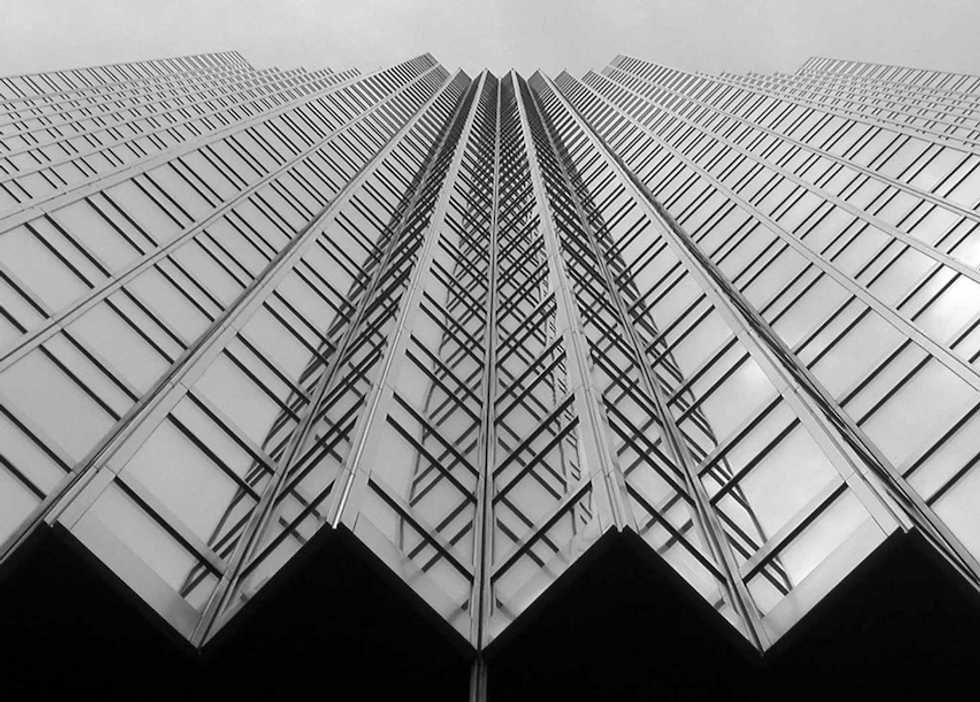 View of the Royal Bank Plaza's sawtooth facade from streetview, via WZMH Architects
In the meantime, the sector's state of limbo certainly doesn't take away from the notability of the Royal Bank Plaza deal itself. Pandemic pains aside, the changing of hands at such a monument was -- and is -- a huge moment in the world of Toronto real estate.
Reading said it best, "There are always new buildings in Toronto, but nobody is building another Royal Bank Plaza."
Office