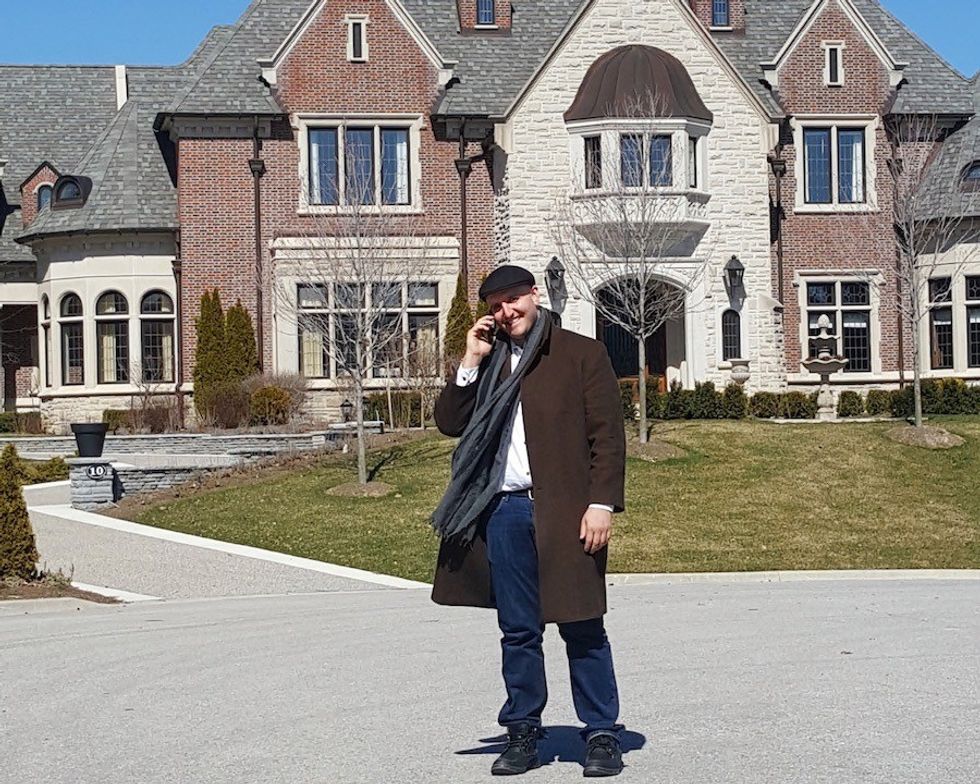 Roland Kogan represents a host of wealthy individuals in the luxury real estate world, including Chinese nationals looking to invest in Toronto.
Roland Kogan learned early what it took to sell luxury estates to the super rich.
---
His parents have been brokering real estate deals since 1979, representing wealthy Russian expats following the fall of the Soviet Union. Sensing their Canadian-born son who spoke the language would have an advantage as a broker himself, they brought Kogan into the business.
Their instincts couldn't have been more correct. Delving into the world of real estate, Kogan noticed a new wave of wealth looking to purchase in Toronto. Now, as Kogan the Luxury Broker, he represents many wealthy Chinese nationals looking to buy homes from $5 million to $20 million and beyond as a representative of Alan Newton Real Estate Ltd., Brokerage.
In this exclusive interview, Kogan tells us what wealthy individuals are looking for in a home, why they have no problem spending so much money, and what being a full-service broker for the wealthy elite really means.
How did you get into real estate and how did you become an agent who represents luxury properties?
Real estate is a business I've been exposed to since I was a little kid. My parents have been active agents since 1979 and they're immigrants from the former Soviet Union, so their experience coming here as newcomers was a little different. I was born in Toronto and the experience I had was being raised in a middle class home. At some point, an influx of Russian immigrants from the former Soviet Union came here with money, thanks to Perestroika and the fall of communism.
At the time, there was a surge in a luxury price point that people could afford. Back then, $1 million was luxury, so when my parents starting seeing their Russian contacts and referrals looking for million-dollar homes, it made sense to give their son, a Canadian-born guy who speaks fluent Russian, access to that buying power. I really had a knack for it and five, six, seven, eight years later I sensed a change in the wave from the Russian demographic with million-dollar buying power to the Chinese wave and I started getting involved with the Asian market.
I've really honed and micromanaged this luxury business niche. I've taken the best attributes I could find from all the top agents in Toronto and around the GTA. I would study them — I still do. I'm still an active student of it — and I'm trying to put together a package that offers my clients the best services in this ultra-luxury marketplace. Today we have a strong appetite in the GTA for that price point north of $10 million easily and towards $20 million plus. We're not at Hong Kong levels or Los Angeles levels of $100 million, but definitely $10-million-plus has become more common in the GTA. Last year, we sold the highest valued sale in York Region.
You mentioned that you have a knack for luxury real estate sales. What is that knack and what does it take to become that person?
The price-point for entry-level luxury is north of $5 million and the clientele who can afford that are different because they're running Fortune 500 companies, their international and their busy people. Really, they are looking for a full-service, turnkey experience and this is what I'm looking to offer. But really what they want is an expert opinion because they're experts in their own fields and they want someone in the market here who has their eyes and ears to the ground looking for their price point, so they can feel confident they're with the right agent.
At the end of the day, they're very educated people. We're talking about very affluent and educated people. On the buying side, they're very familiar with expensive features, materials, locations and other premium offerings. On the sellers' side, it's the same because they're often the ones who've constructed these monster estates. Really, I'm dealing with an educated group and they want their product or their wants relayed to the ultra-luxury market and they want to know that their representative is also on that threshold and that level. Someone who is appreciative of the market they're trying to target whether they're buying or they're selling.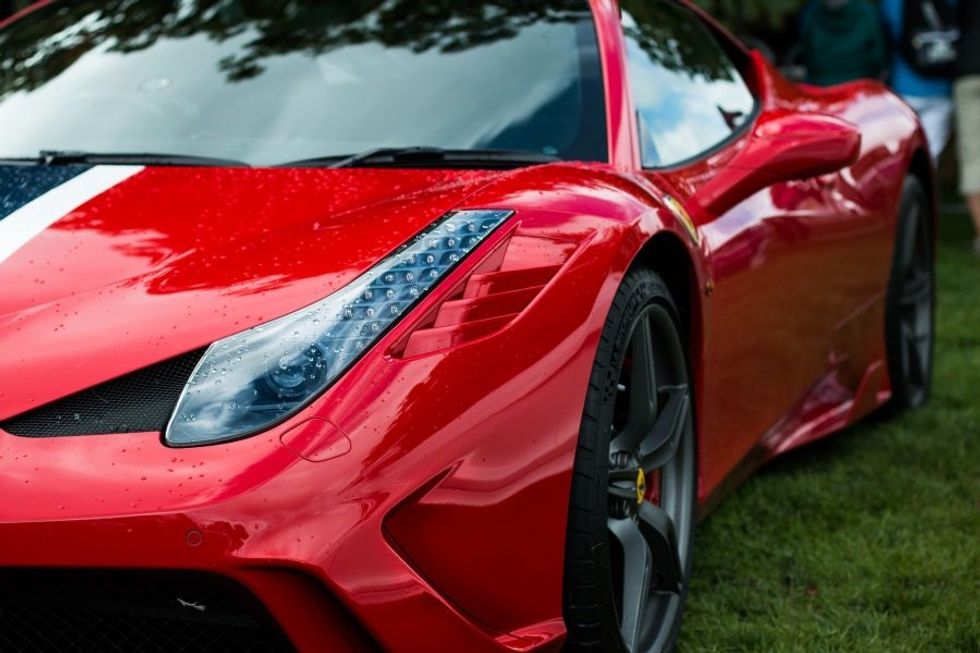 A lot of the agents servicing middle-class homes are not as familiar. They don't know materials or construction. The reality is, a prime location, a prime view or exposure, it's almost exponential what that price point is worth. People will call me all the time asking my opinion on value for real estate. They're looking for an authority to give them specifications. My experience really is that if someone is in love with a view or in love with a location, really there is no comparable or price point, so there's nothing wrong with paying a large premium if they're happy. It's just like someone buying a Ferrari or a Bentley – nobody's questioning the price, they just want the product.
Since you're turnkey and full-service, does that mean they only have to come to Toronto to sign the paperwork?
Truthfully, they don't even have to be here. Everything can be done digitally. They want to have that piece of mind to the point where we're literally managing these estates. We're physically babysitting the estates, from the lawn care to the snow removal and the plumbers and full upkeep. It's beyond staging. Today there's a trend in the market where everybody's staging properties. On this level, you're really taking full control of the dwelling. It's a huge entity and you want to make sure that it's being maintained.
So do you stay with the property past the sale?
All the way until the key is transacted and potentially if the clients are purchasing, but they're not going to be here year-round and they'd like that kind of service, 100 per cent. We have staff on hand to service our estates.
They're asking for your discretion as well?
Yes. This is one of the key factors for sure. These people want privacy. They want to make sure they're doing everything they need to do to get the job done — to expose the product — without over-exposing themselves, so there's definitely this idea of discretion and making sure the right information gets across without over-exposing their scenario, like why they're selling or what their personal situation is.
What are some of the trends in luxury real estate? What are people looking for now and how has it changed from when you first started representing this segment of the market?
The reality is the price points have drastically appreciated to the point where today you'd be lucky if you can get six out of the 10 features you put on your want list for a luxury estate even at premium prices. Really, what people are realizing is it's almost impossible to get every bell and whistle, but if you can find the right construction, the right location and the right square footage, above and beyond what the existing product has, people are starting to realize they can upgrade their properties. Whether it be elevators, smart home technology with all the gadgets that anybody could want.
With security today, technology changes so quickly, so you really want to have an adaptable product. If you're looking for a list of luxuries people are appreciating right now: definitely heated flooring, smart home technology is at the top of the list and ceiling heights have always been pushing the envelope. It used to be that nine-foot ceilings were a premium, then, 10 years ago, 10-foot ceilings were a premium. But today, if your main floor does not have 11 or 12-foot ceilings standard, then you're considered to have a less than superior product. It's the same thing with garages. They get wider and they have more cars. It used to be three was the level, but today, under five is considered below the threshold of how high of a price point you can get to with your property.
If you have a six-car garage plus, then you can open yourself up to selling at a much greater premium. The ultra-rich guy with a five-bedroom house and five-plus occupants who is himself a car collector, probably has three-plus cars, so really, you want to create an opportunity where the rich guy can see himself and his family growing into that property and he doesn't have to sell in the next three years because he's just running out of space. It also comes down to the reputation of the architect and potentially the interior designers. They bring a big premium to the price point as well.

What are the areas of Toronto that are in the highest demand among the ultra-rich??
It used to be the downtown core and it still is if we're talking Forest Hill, Rosedale and Bridal Path. But as the market has drastically appreciated and with the changing demographics, a lot of the new buying power is coming from internationals who are less connected with Bay Street and more connected with money trickling in from out of country. These are people making money abroad and residing in Toronto, having status in Toronto, their families are situated here, their children are educated here and they're travelling back and forth. Since they're less connected with the downtown core, they're able to live farther away. Neighbourhoods such as York Region, Vaughan and King have sprawled to price points over $10 million, thanks to the demand from buyers who don't see a necessity to drive downtown twice a day to and from work because their money is earned overseas and if anything, they can work from home.
This has pushed the sprawl of these price points north of the city and I would say demand also has to do with staying central to the core, like anything in and around Yonge Street or just east or west of there. It's interesting because we're getting a lot of interest from Mainland Chinese buyers who are being serviced by brokerages in Mississauga, but their buying power resides along that central city corridor from Lake Ontario to Lake Simcoe.
That demand and buying power will only increase as things like SmartTrack arrive in the city right?
Definitely. With the commuter trains allowing easier accessibility I would say the suburban neighbourhoods around the GTA will attract higher-end clientele. These high-end clientele want exceptional product and can afford to pay. Plus, they're very knowledgeable. They can appreciate and pay a premium for a view, for tranquility, for the acreage. Up and down Weston Road and King City you'll find $6-million and $10-million estates transacting. Avril Lavigne sold her 100-acre estate near Weston Road to a Chinese man for $22 million. This guy was a single owner, single-family resident, not a guy looking to build a subdivision. It's not even zoned for that. It's one estate for one guy, a private guy, who wanted a helicopter pad, gated entrances on all sides and he gets his privacy and his picturesque views. The price he paid, he felt it was justified. He paid a premium. He paid $22 million.
If you're a person who wants these monster mansions, what is your motivation? Is there a 'keeping up with the Joneses' aspect to it to create an environment where you feel secure enough?
Definitely not. I would say it's the opposite. If anything, it's like a compound with multi-generational families living and residing in them and really, you want multiple kitchens. You want to create an environment where you feel secure enough in terms of the land mass and the square footage that you don't have to go outside of that to find enjoyment. Whether that be your own grassland or nature trail, your own parkland, your own tennis court or your own indoor/outdoor swimming pool.
At some point, people with financial capabilities at that level want to know they're an arm's length away from entertaining a large group of people within their own compound and they don't need to rent a space or lease a space outside their own dwelling. People have their own staff members and other assistance that they're able to bring in to their lifestyle, but you have to be able to accommodate these people. Bedrooms, washrooms, kitchens — the numbers grow — and the larger number of bedrooms or kitchens, the more it allows for these ultra-luxury scenarios where people are trying to stay within their own compounds to enjoy their space. These people travel a lot and security can be a concern, so when they're home, they want to be nowhere else.
Industry Profiles