Roads are closed near Dundas Street East and River Street after a crane fell into the intersection, according to police.
---
Officials shared word of the incident just after 10:30 am on Thursday. Initial reports declared that at this time, injuries are "unknown."
Drivers and pedestrians are being asked to avoid the area. While the situation is addressed, the 505 Dundas streetcar will detour via Church Street, Queen Street East, and Parliament Street. According to the TTC, the incident involves downed overhead wires at the intersection, as well.
READ: Toronto Tower Evacuated After Crane Collapses into Downtown Building
This is the second time a crane has collapsed in the city in the last few weeks. On July 16, multiple buildings in the downtown core were evacuated when a crane hit a building at Simcoe and Wellington. That crane was believed to be from the site at 145 Wellington, where a 52-storey mixed-use building that includes a 13-storey tower and 476 new purpose-built rental units is proposed.
In the case of today's incident, police say the Ministry of Labour will be notified.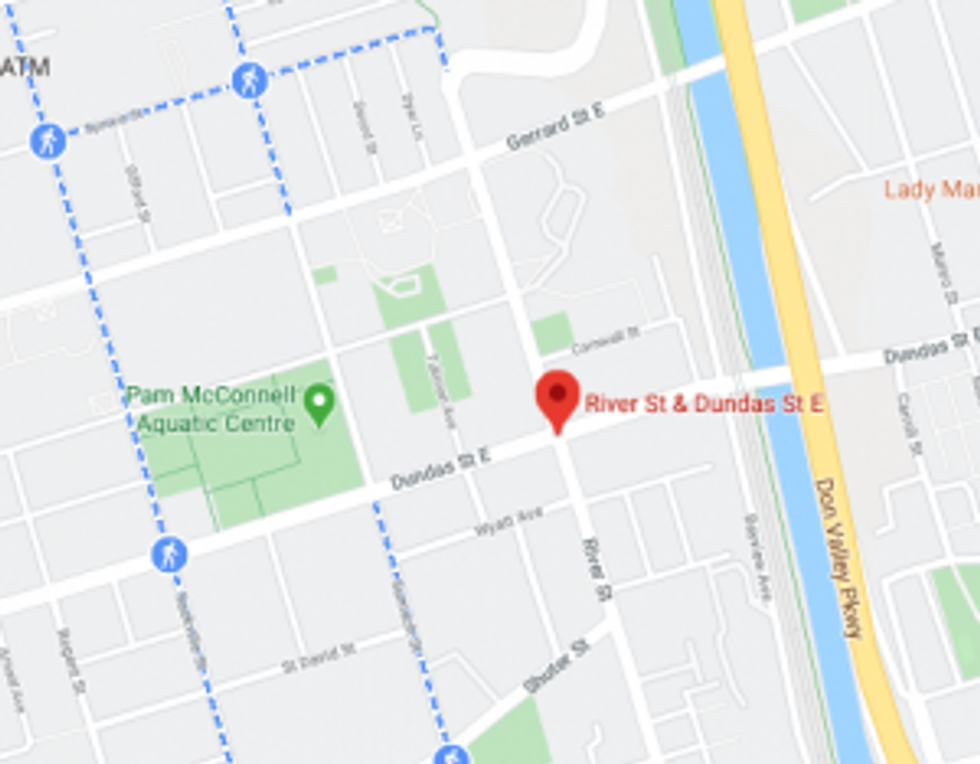 Google Maps
Toronto