The number of purpose-built rental units under construction across the Greater Toronto Area (GTA) fell to its lowest level in over two years in the third quarter of 2023 as developers grappled with rising costs.
According to a new report from Urbanation, there were 18,267 rental units under construction in the GTA during Q3 2023, the lowest quarterly level of activity since Q2 2021.
---
Construction levels have fallen 9% since Q1 2022, when activity reached a record high of 19,994 units and interest rates had only just begun to increase.
Regarding rental construction starts, shovels got in the ground on 2,938 units during the first three quarters of 2023, a 54% decline from the recent high recorded over the first three quarters of 2021.
Faltering activity in Q3 was focused on the most affordable parts of the GTA in the 905 Region. Projects in the 905 have been more susceptible to increased costs, as rents are generally not high enough to make new developments financially feasible.
There were 2,955 rental units under construction in the 905 Region in Q3 2023, a 42% decline from the recent high of 5,083 units seen in Q1 2022.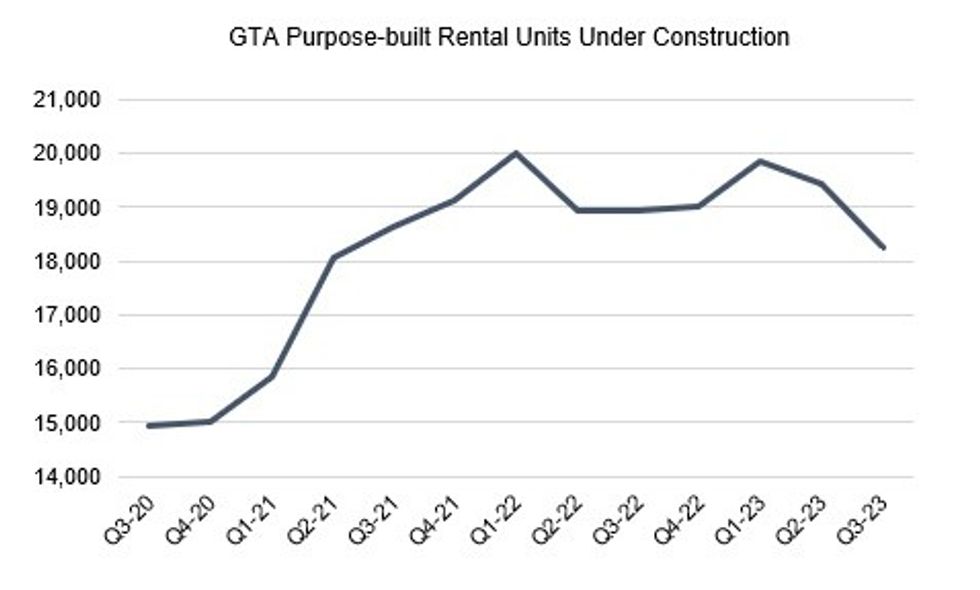 Urbanation
Despite the declines, Urbanation expects that the recent removal of GST on new purpose-built rentals will spur increased activity moving forward. As of Q3, when the federal government made the announcement, 41,034 approved units were awaiting construction in the GTA.
"The recent GST announcement will provide a much-needed shot in the arm for new rental construction in the GTA, but it's clear given recent trends that much more help is required to improve the economics of building rentals," said Shaun Hildebrand, President of Urbanation
"The construction of new purpose-built rentals should be a primary policy objective in the battle to improve housing affordability in Canada."
As construction slowed, rents reached record highs. Condo leases signed in Q3 had an average rent of $2,937 — or $4.21 per sq. ft — while units that became available in purpose-built rentals built since 2003 had an average rent of $3,143, or $4.25 per sq. ft.
Both figures were up 9% annually, a slightly slower pace of growth than in recent quarters but still "well above historic averages."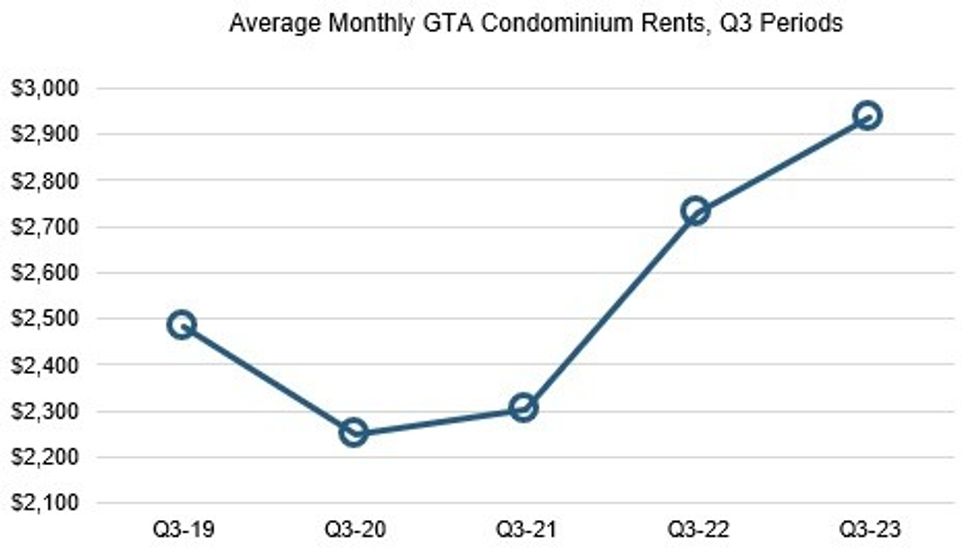 Urbanation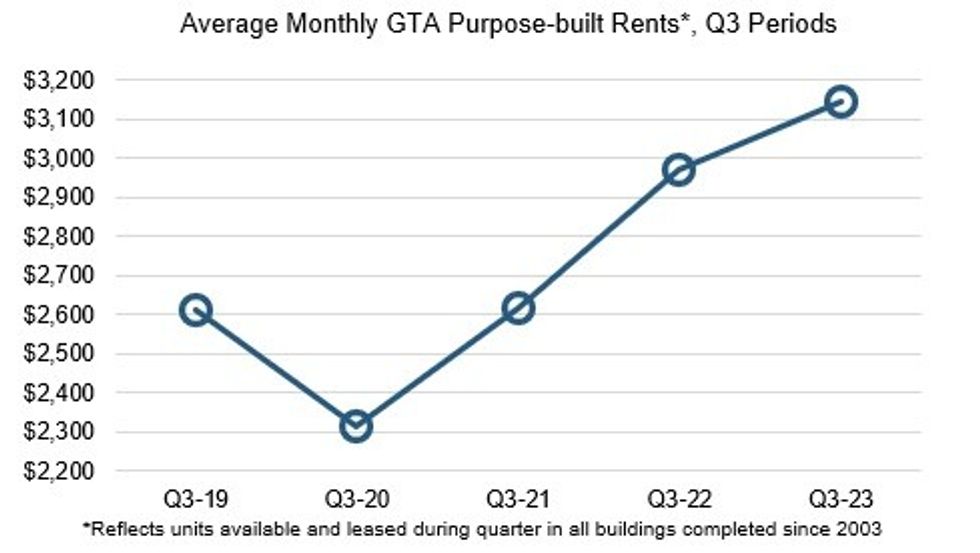 Urbanation
Even with the rising rents, the vacancy rate in purpose-built rental buildings completed since 2003 was 1.8% in Q3, a drop from the 1.9% seen in Q2, marking the seventh consecutive quarter the figure has been below 2%.

However, there could be some relief, at least in the short term. Thirteen rental buildings are slated for occupancy in Q4, bringing 2,639 new units to the GTA. The figure eclipses the 1,739 units completed in Q3, and marks the highest quarterly delivery in 30 years.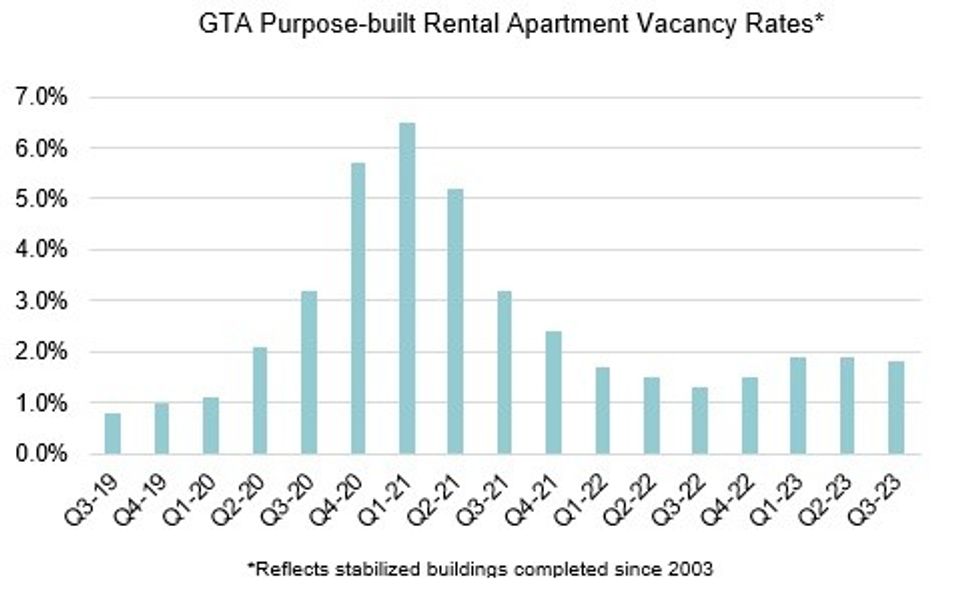 Urbanation
Real Estate News