If you're not down to compete in the Muskoka real estate market right now, don't fret -- Hyannis Port North, overlooking Lake Rosseau and welcoming guests for months at a time, is the perfect place to make believe you've made cottage country "home."
The newly-built lake house stands on the prestigious lake's shores, and -- lucky for those who prefer to plan ahead -- the place is already accepting bookings for next summer.
---
Located on a welcoming sheltered bay, this luxe vacation home is surrounded by trees and offers both southwest and southeast views; read: standing on the dock gifts you all-day sun, a treat you'll also get to bask in while you stroll across the 600-feet of shoreline or the rest of the property's 12 acres.
Indeed, the premises boasts ample space, all of which is flat and level. Here, kids have the opportunity to fully embrace childlike wonder, as the land is safe to navigate and there is no barrier of stairs leading down to the water.
Seven bedrooms, four bathrooms, plus a screened Muskoka room, family sized kitchen, and dining table for 10 add up to equal expansive vibes. The whole family and those dearest friends can enjoy the lake house together, while still experiencing an excess of space to breathe.
READ: Where Will Muskoka's Red-Hot Real Estate Market Go From Here?
And what better place to be taking long, deep breaths than in the heart of Ontario's cottage country mecca? The home is minutes from Port Carling, where grocery stores, butchers, restaurants, and a Thursday farmers' market await. If travelling by boat is preferred, Port Sandfield is only three minutes away over the water; there, you'll find Windermere Golf and Country Club, sunset cruise adventures, and relaxing spa opportunities. '
Back on the property, a sandy beach, fire pit, and kayak-worthy waters will be eagerly waiting for you to return from your trip into town. All of which you can spend all your time enjoying, thanks to daily maid service being available on site.
Hyannis Port North asks a 60-day minimum stay, which sounds like just enough time for you to pretend you've moved in. A $131,557 price tag hangs off the rental for those two months, but if you want to book for longer, make yourself at home.
Our guess is, after a peek through what this vacation home has to offer, you'll be gunning to stay as long as possible.
EXTERIOR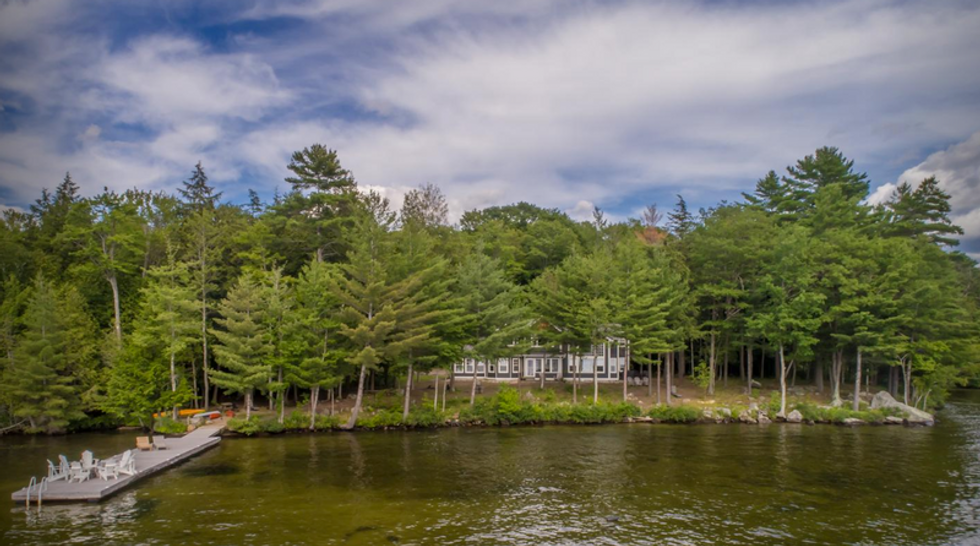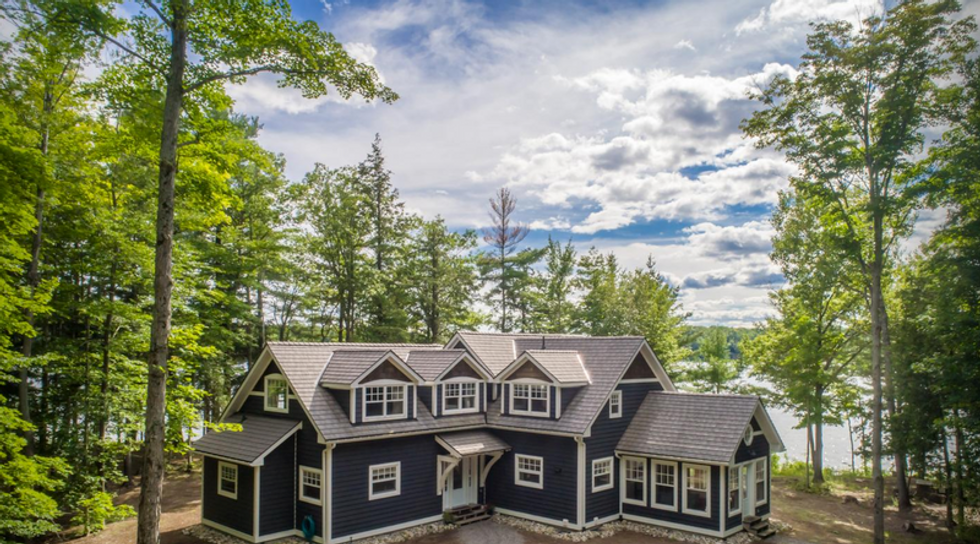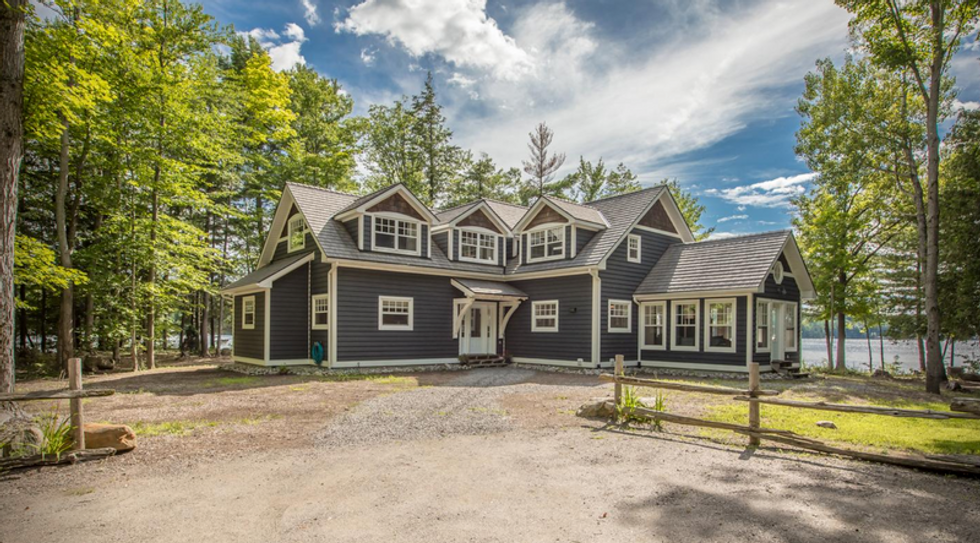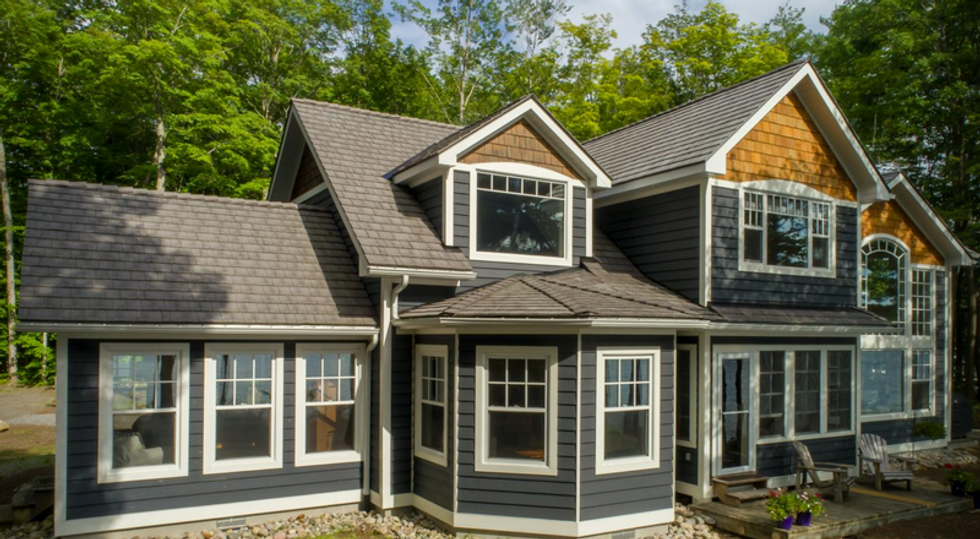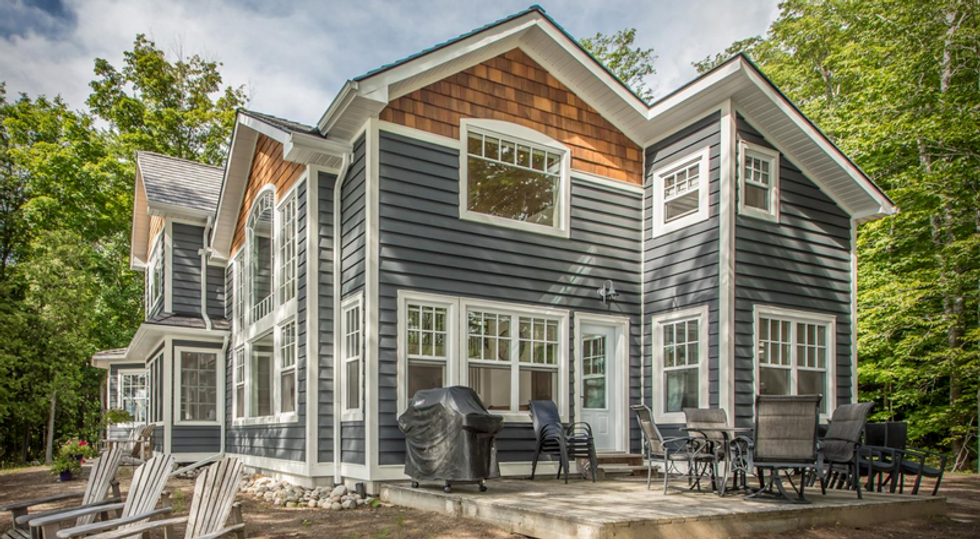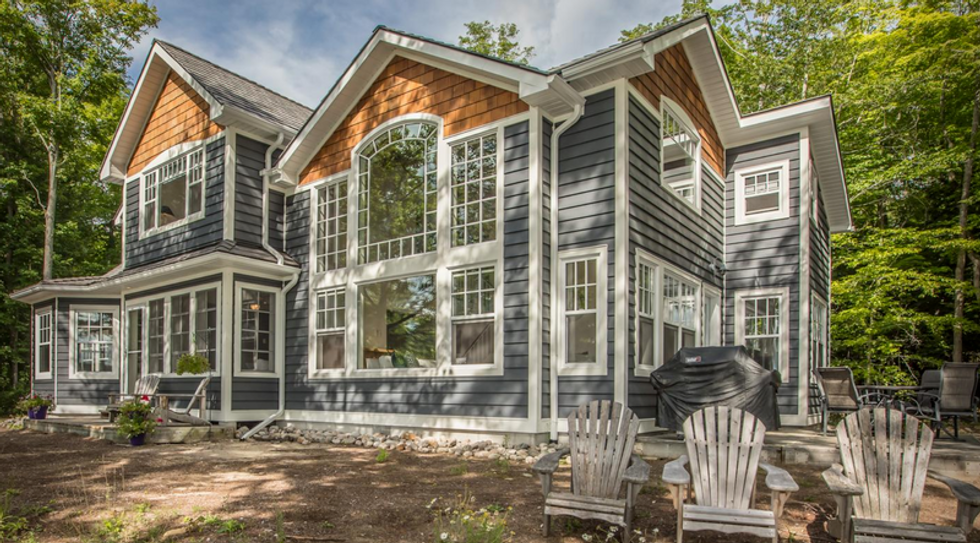 ENTRY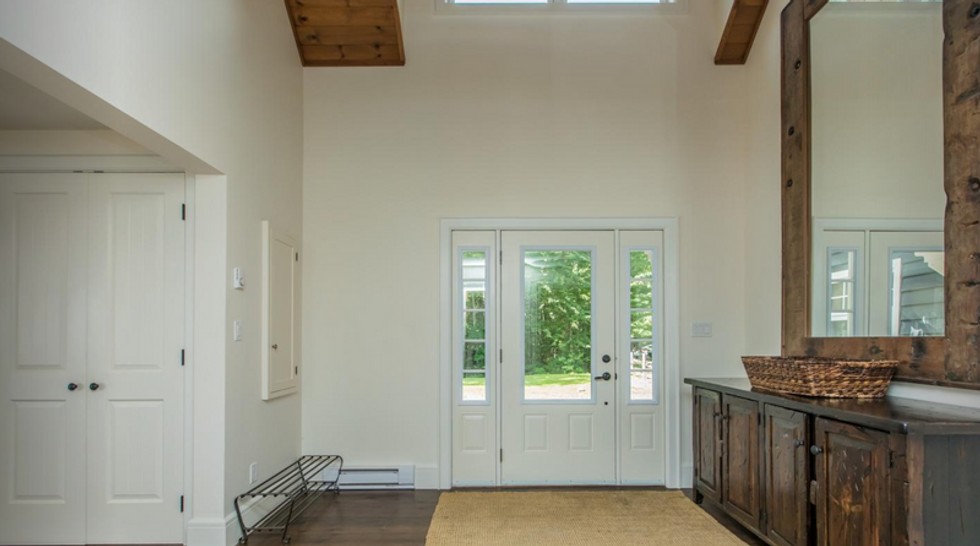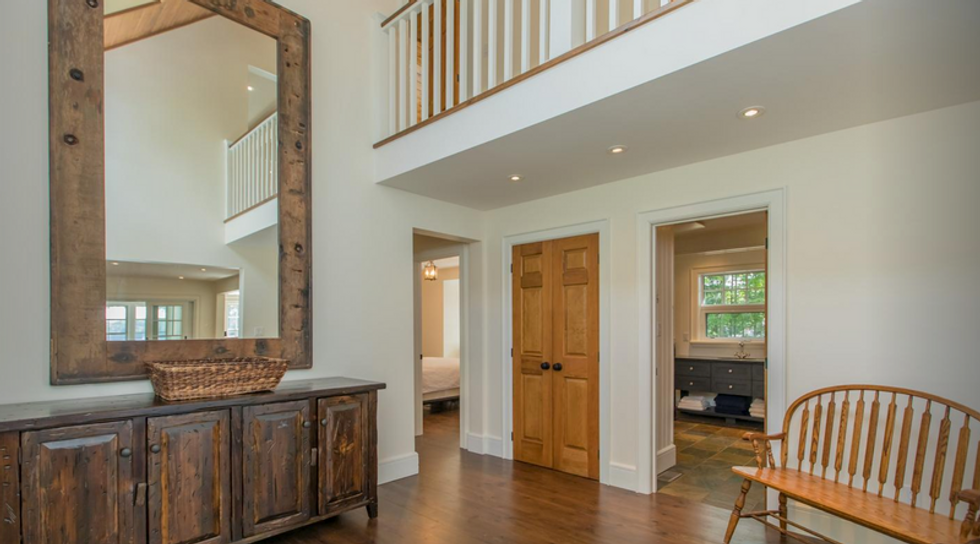 LIVING AND LOUNGE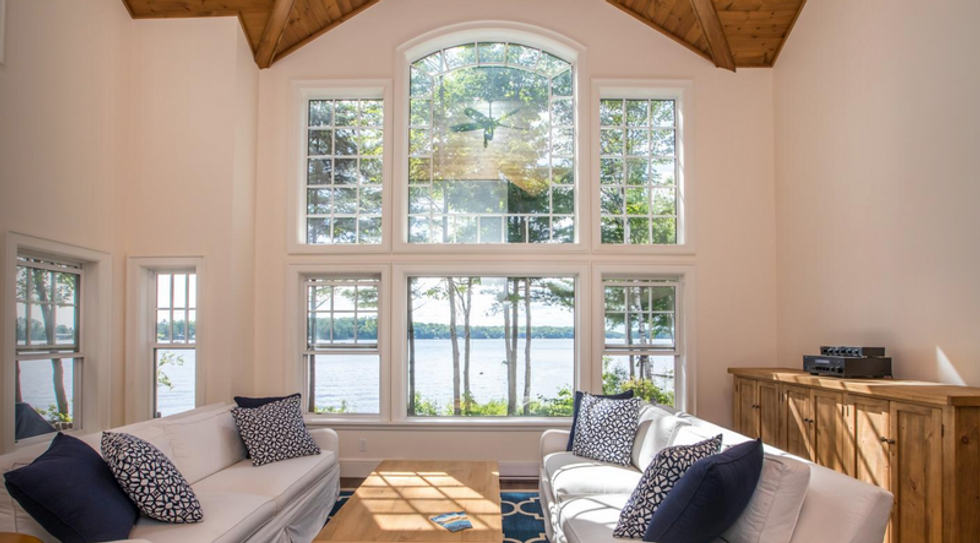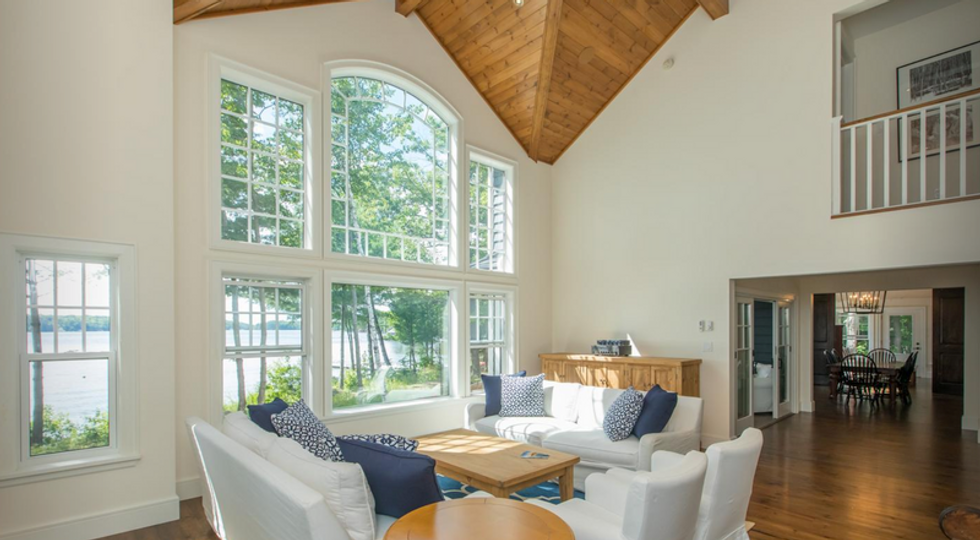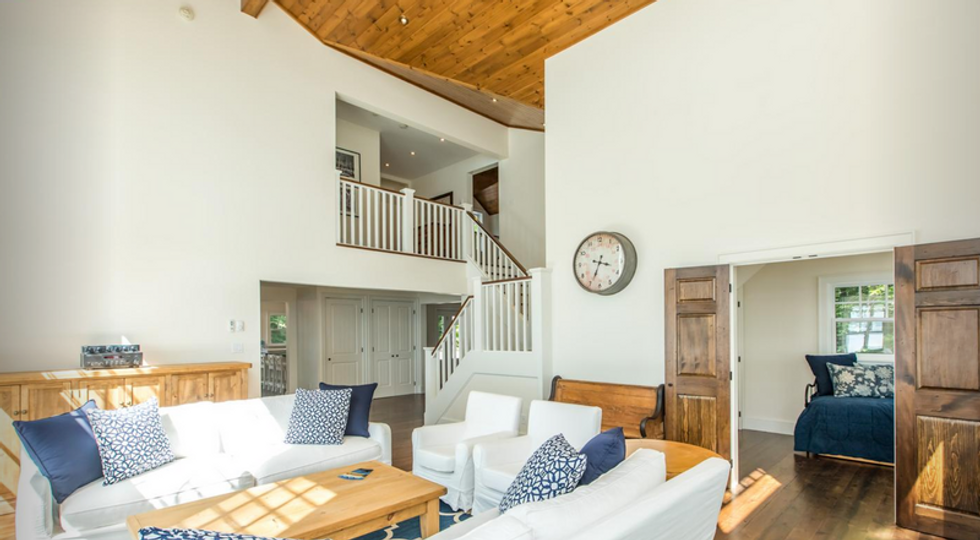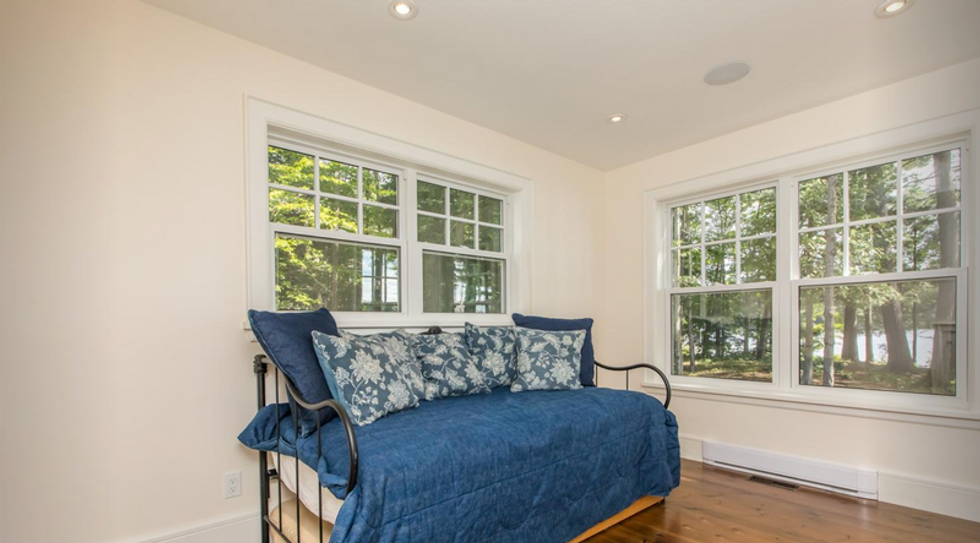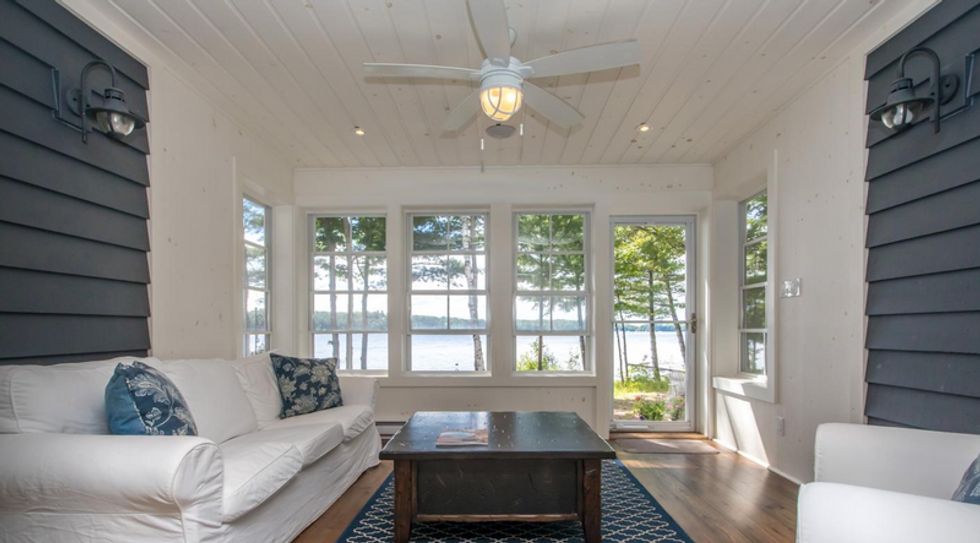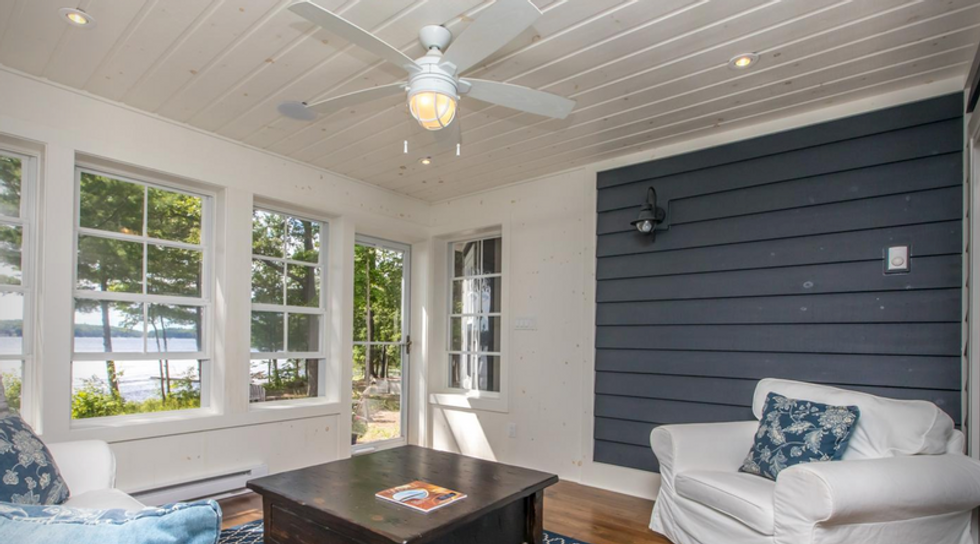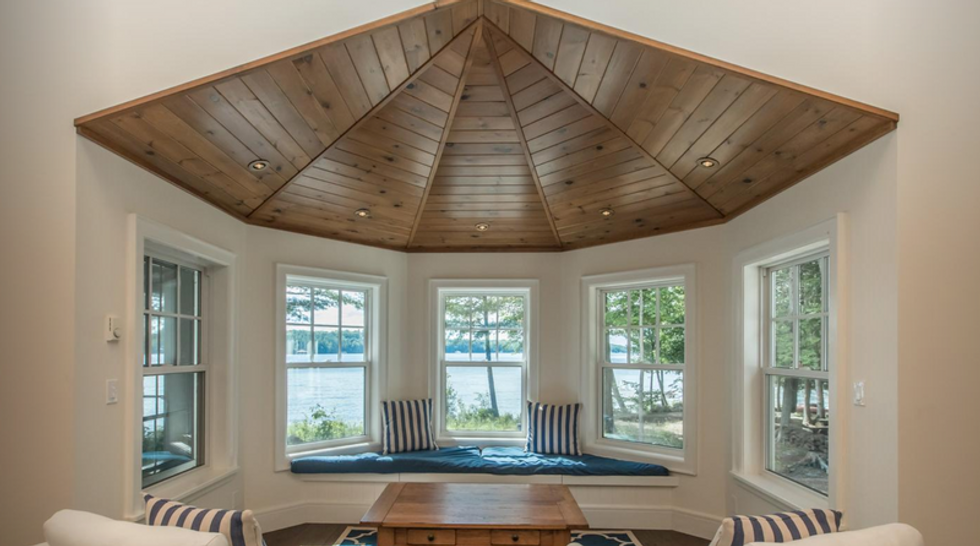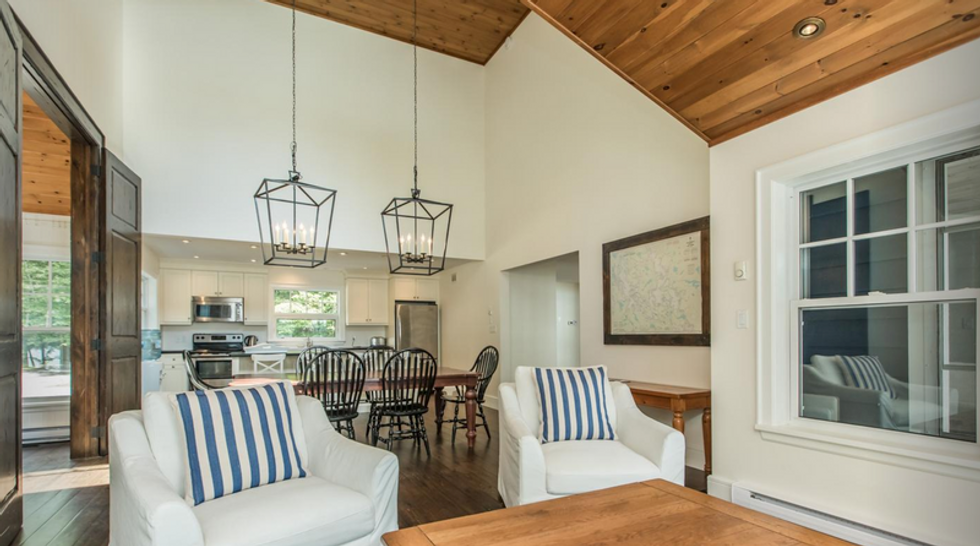 KITCHEN AND DINING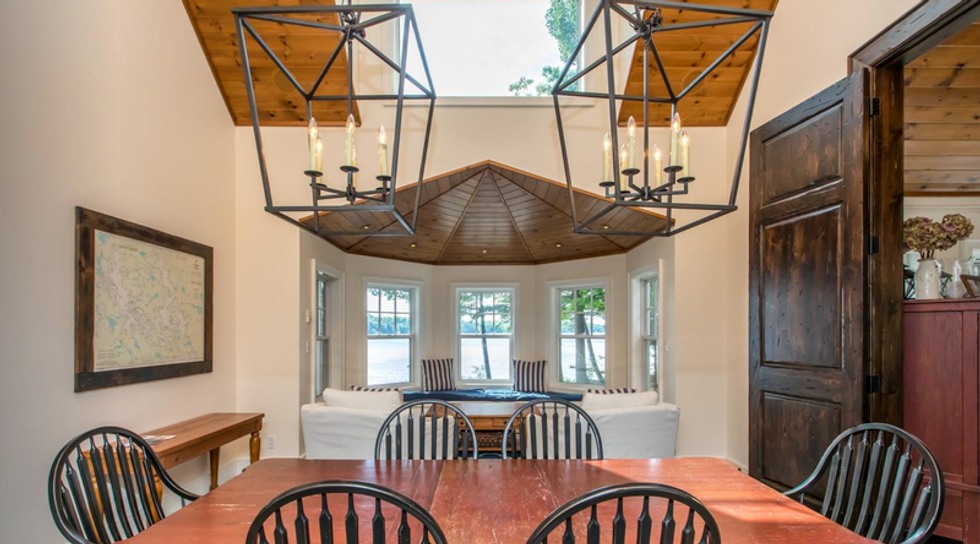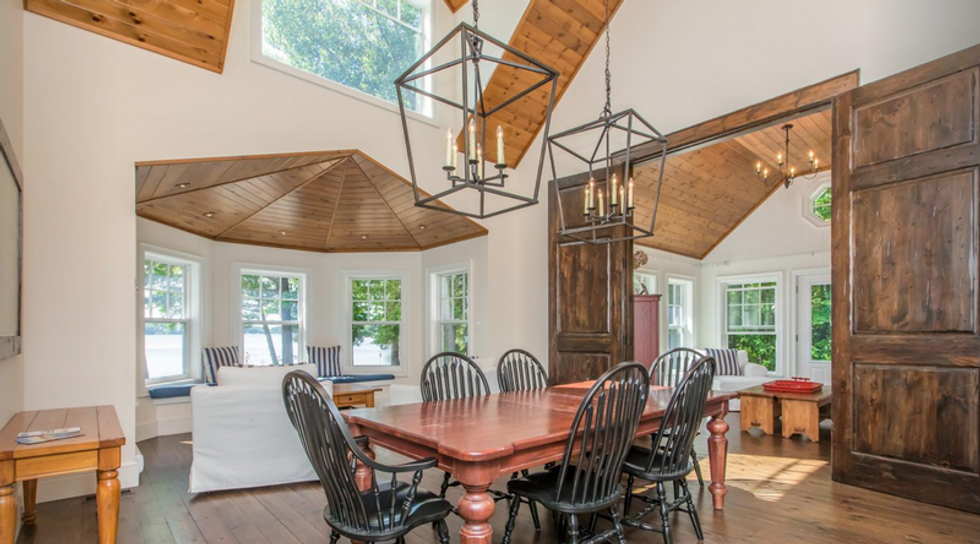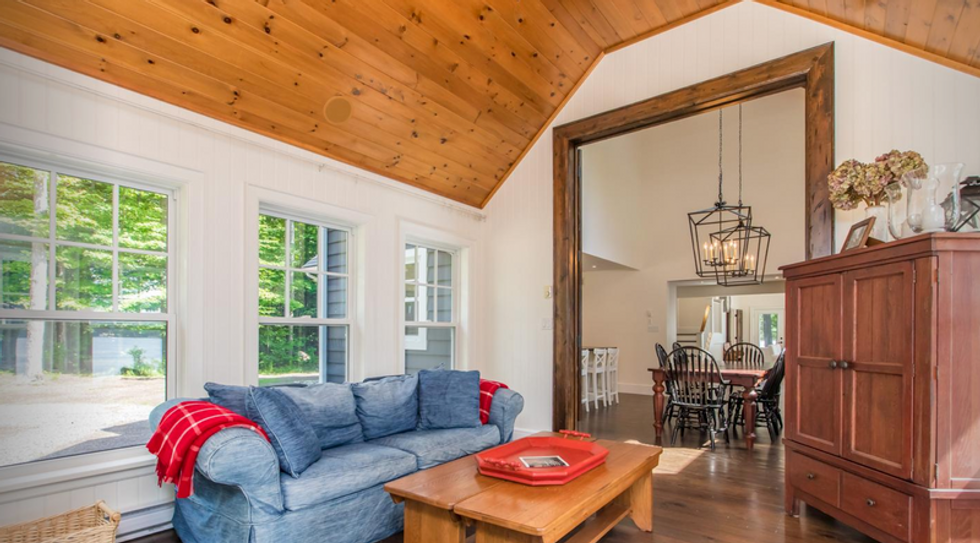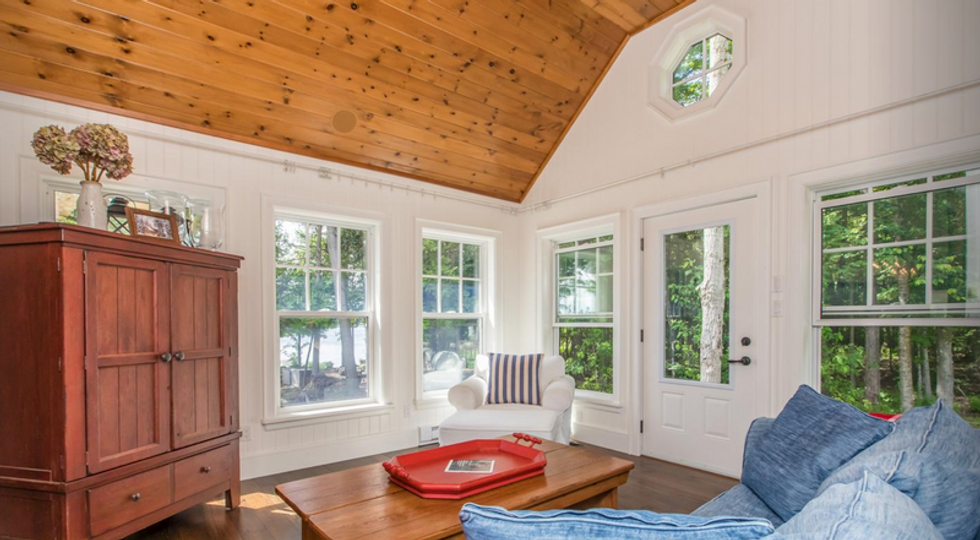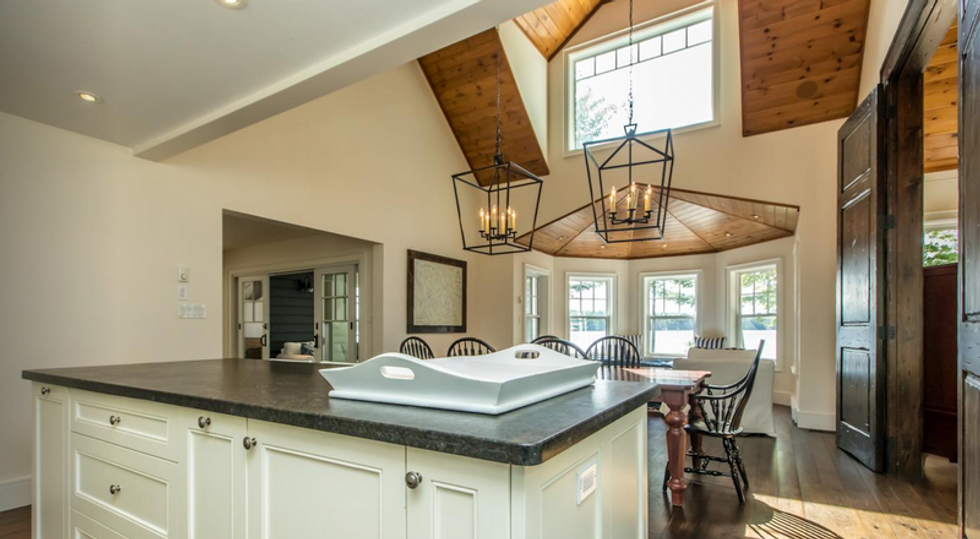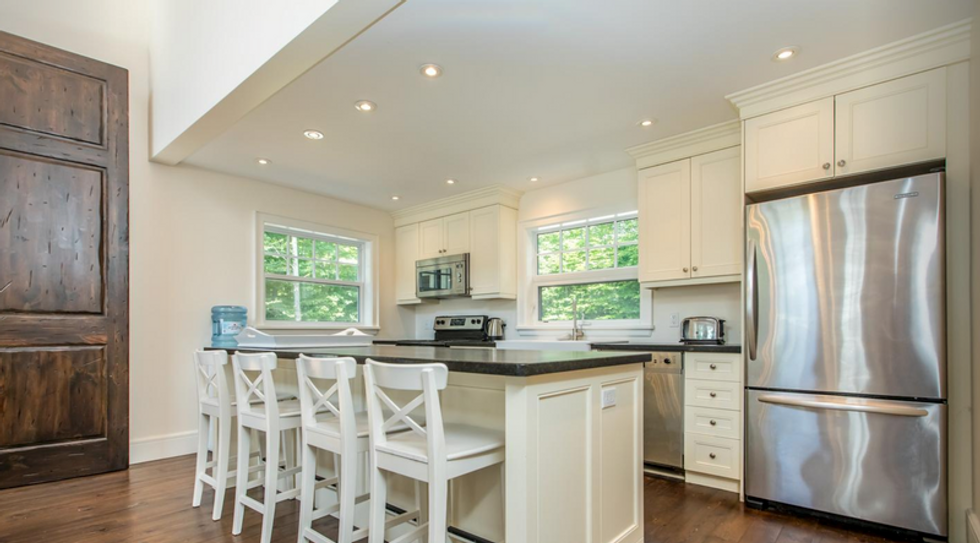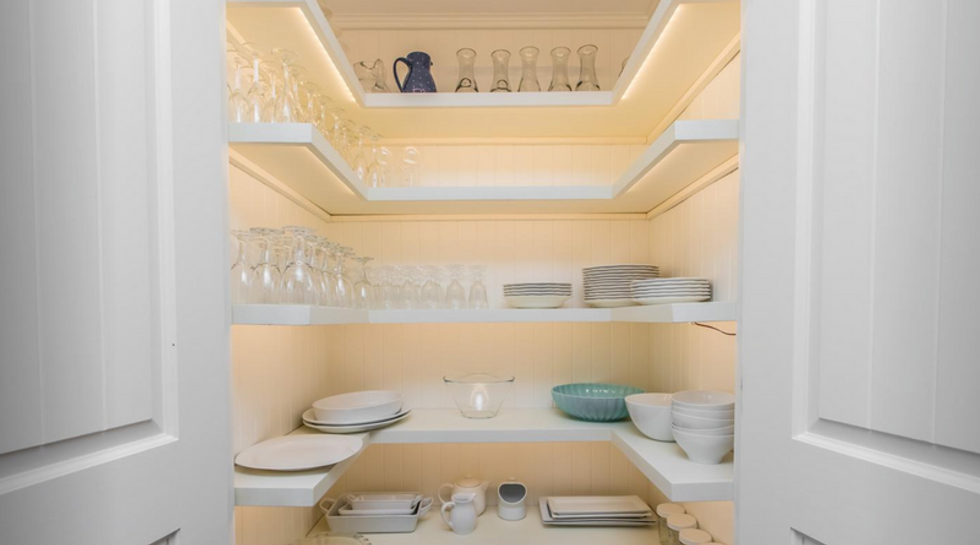 BEDROOMS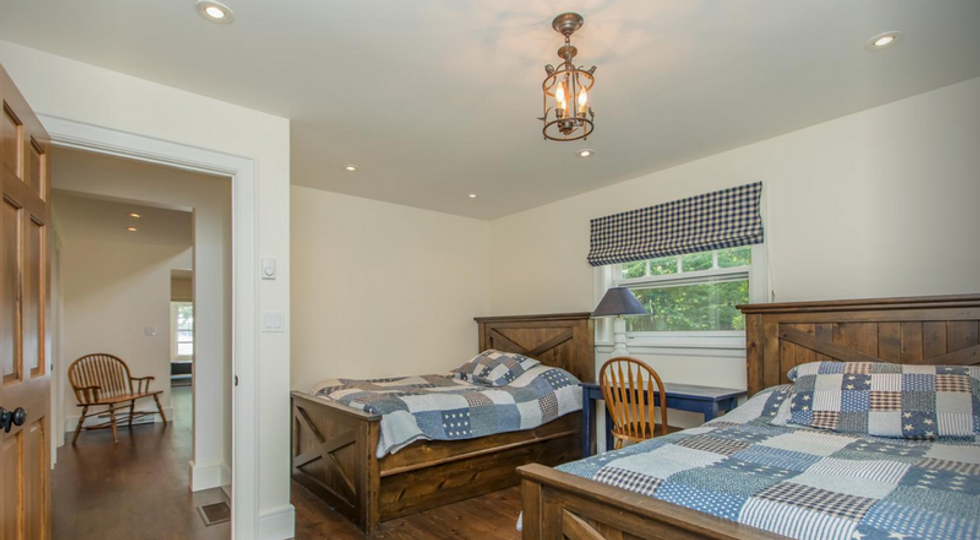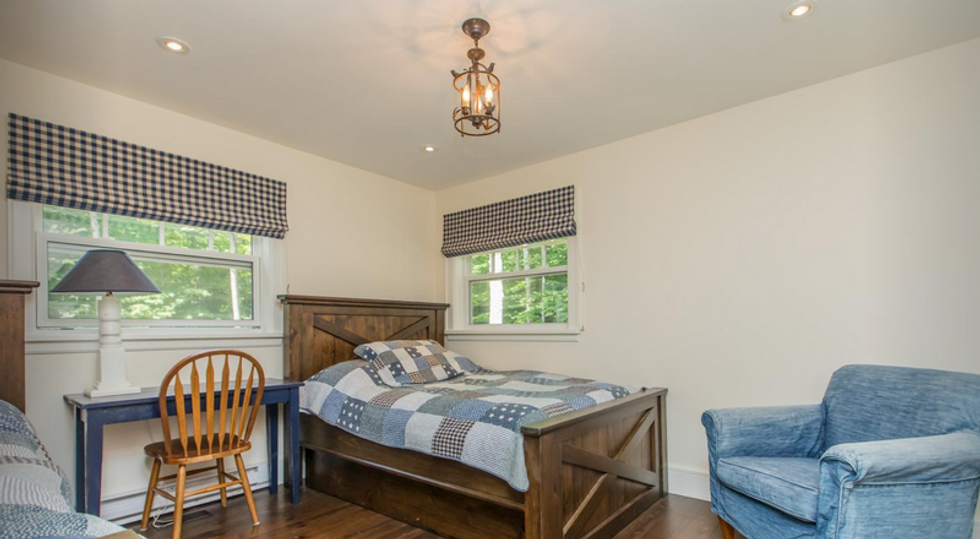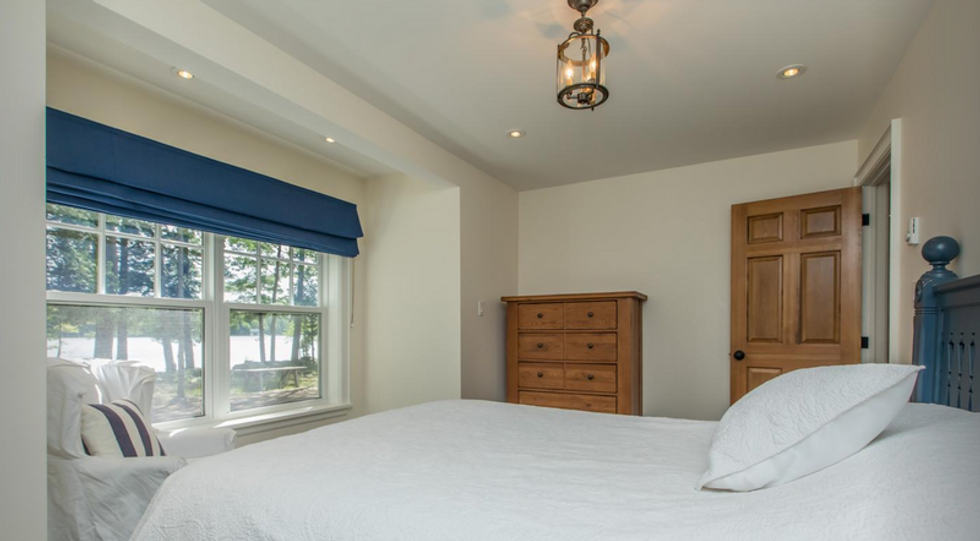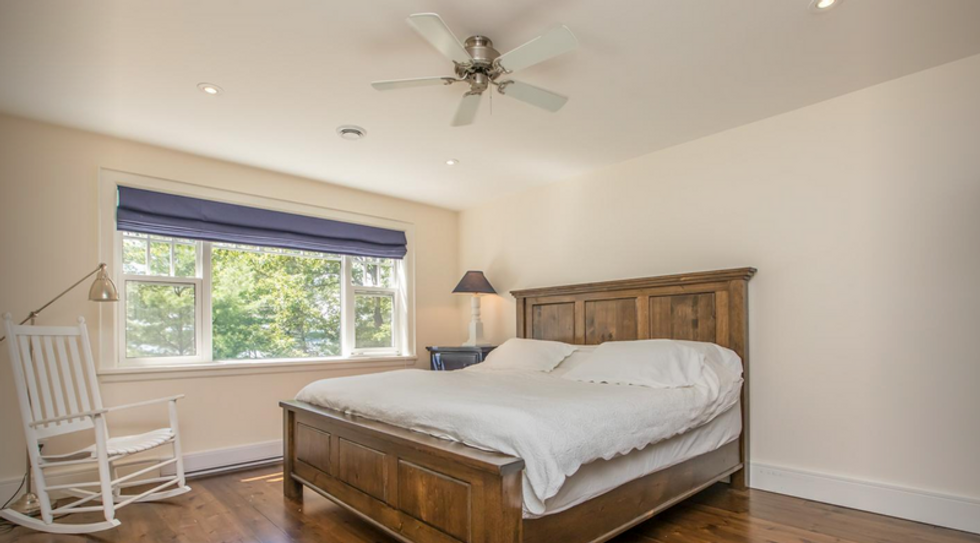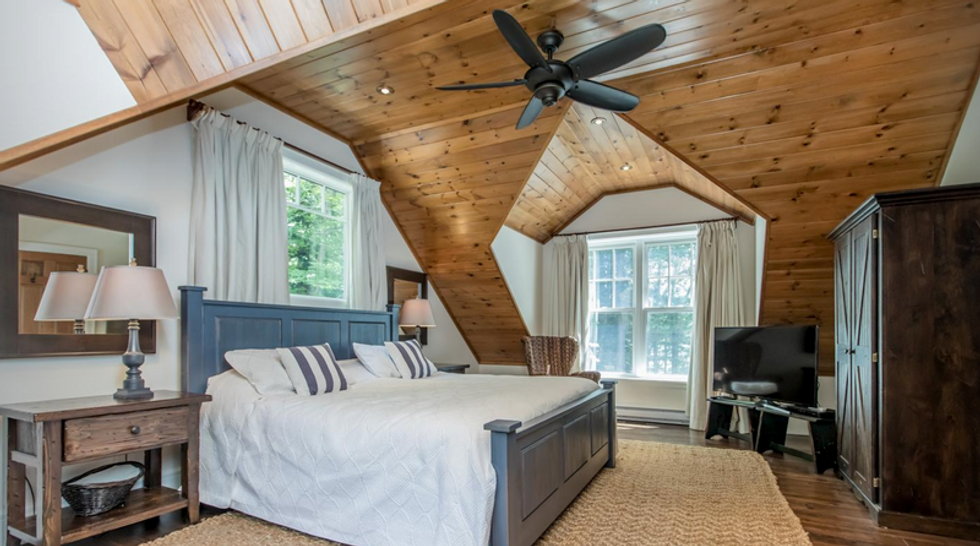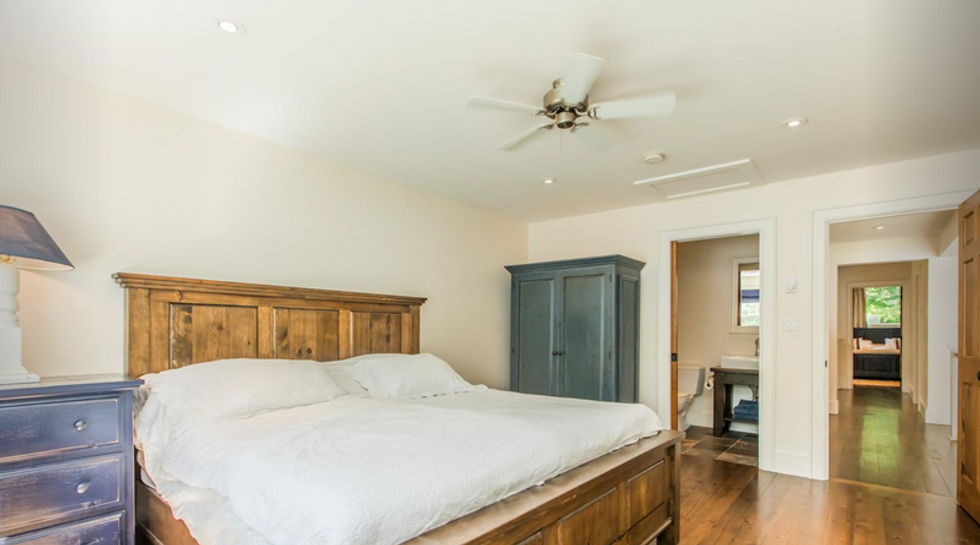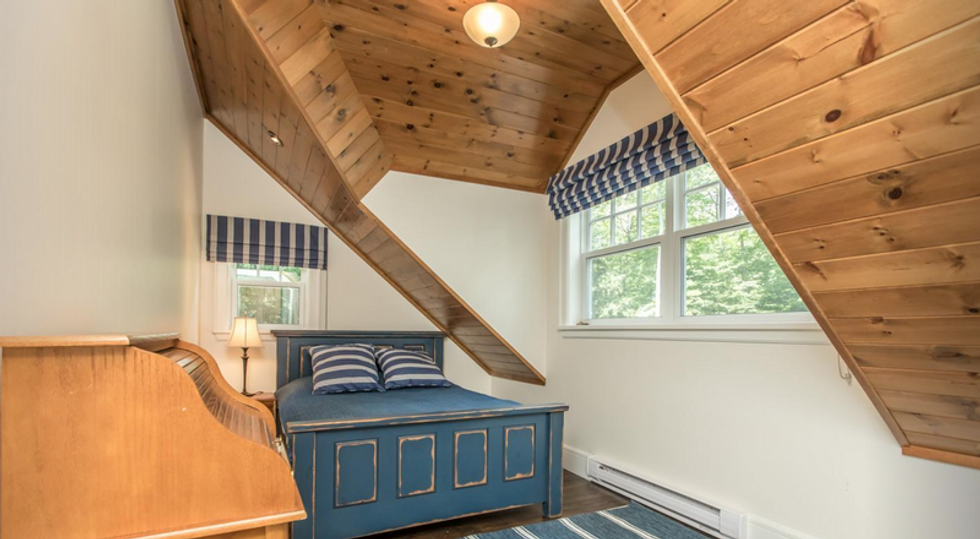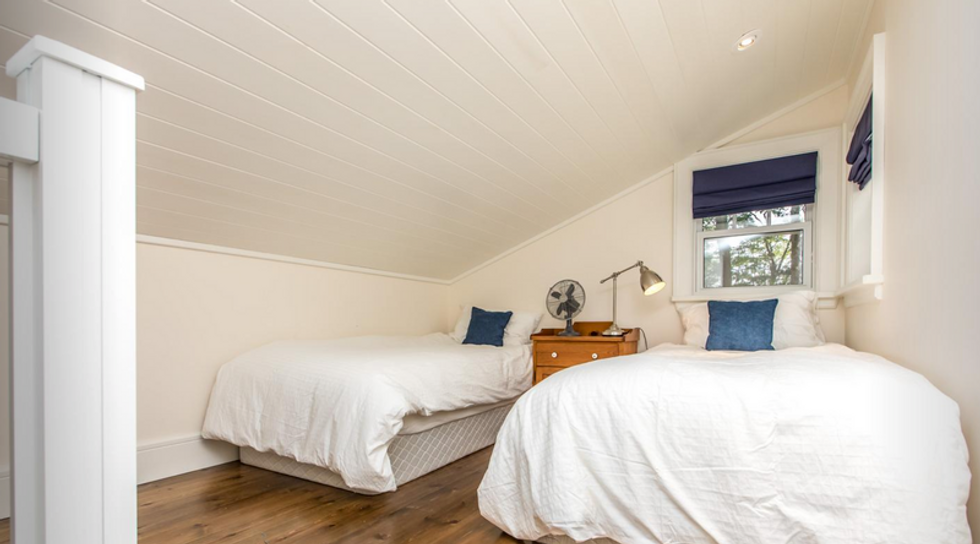 BATHROOMS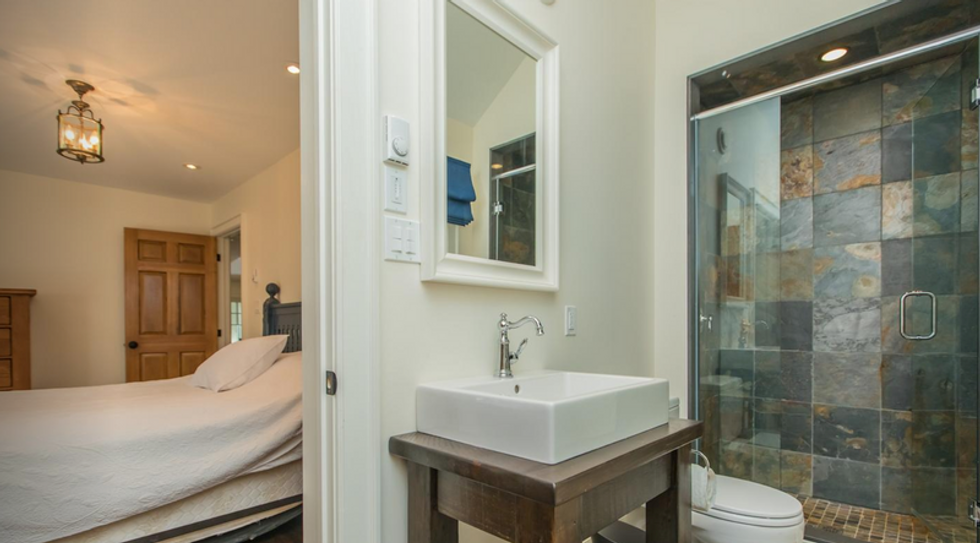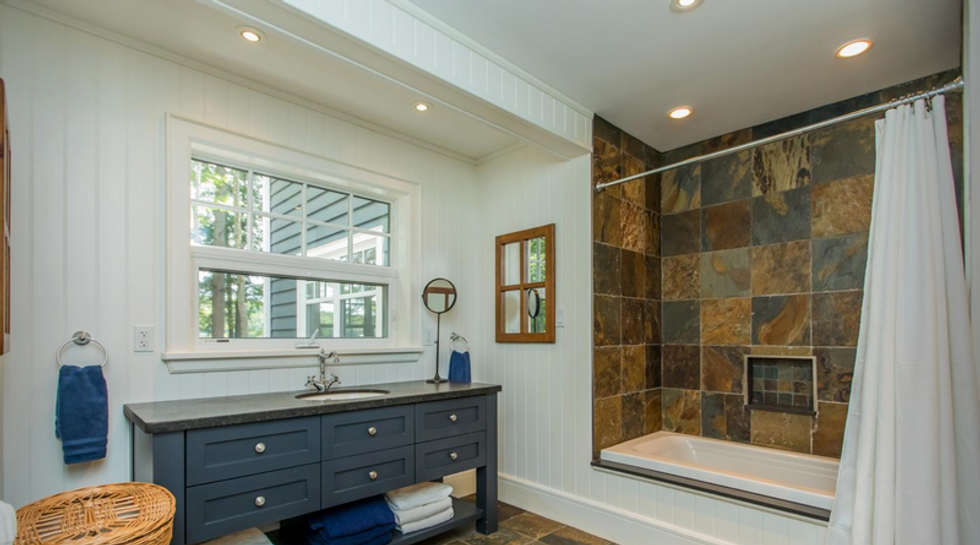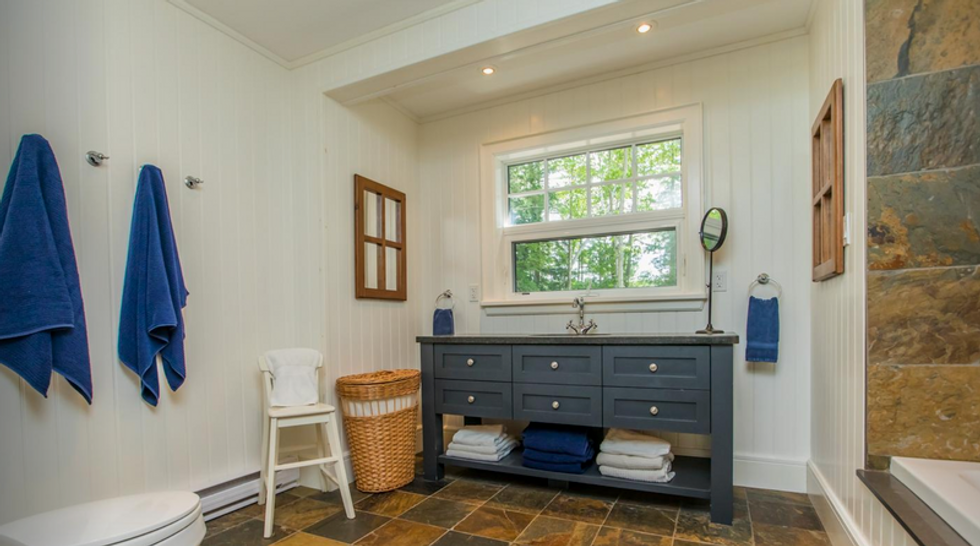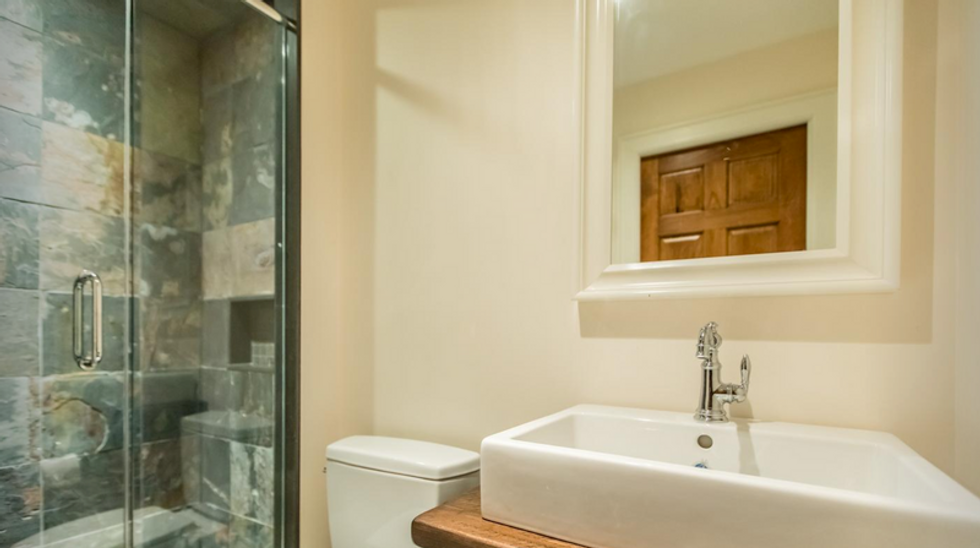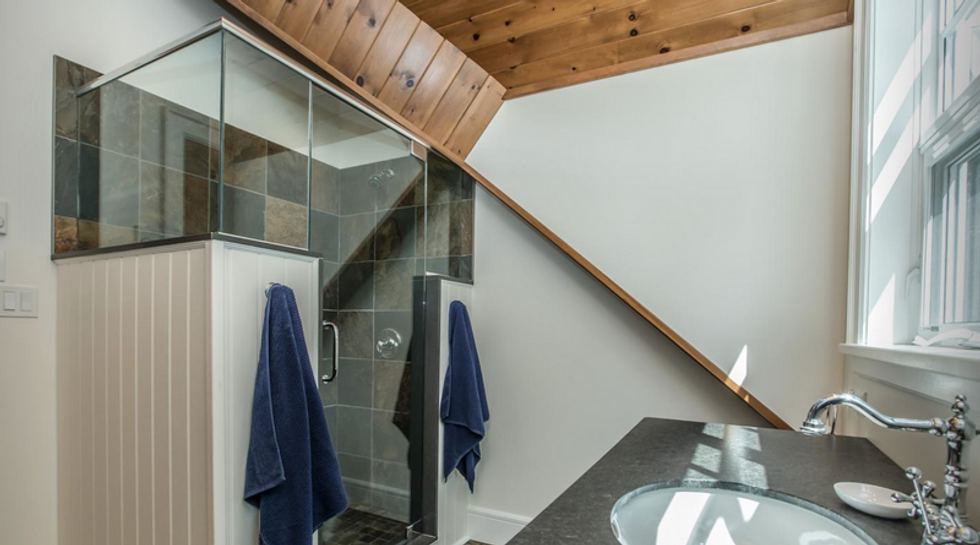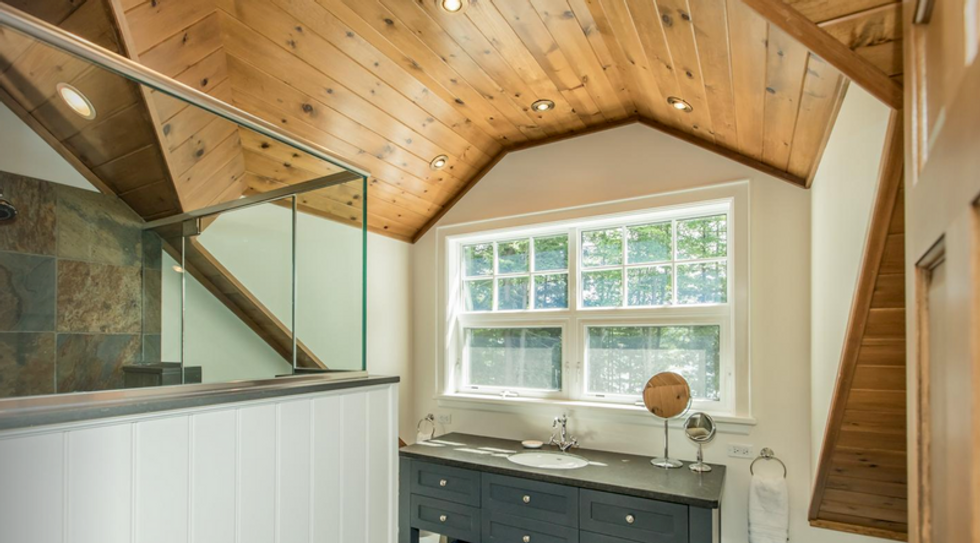 OUTDOOR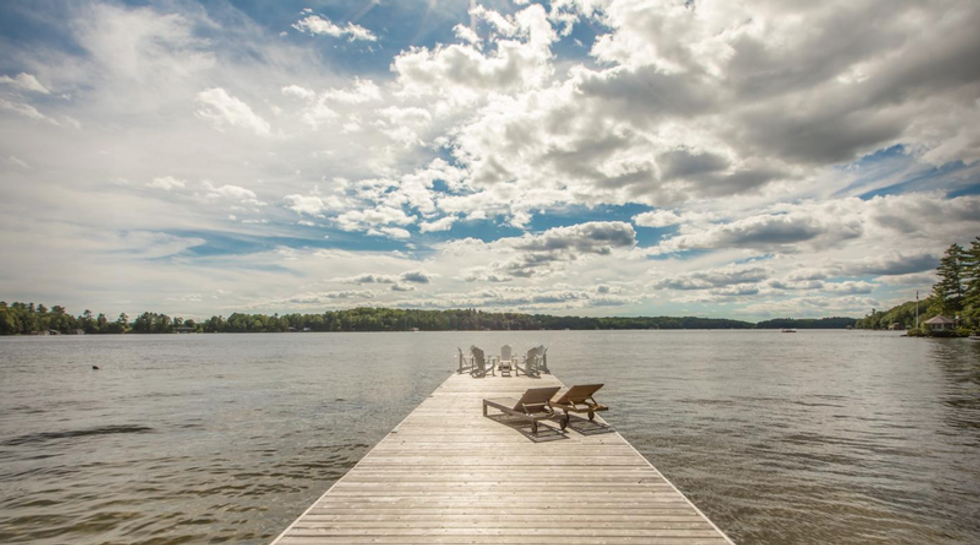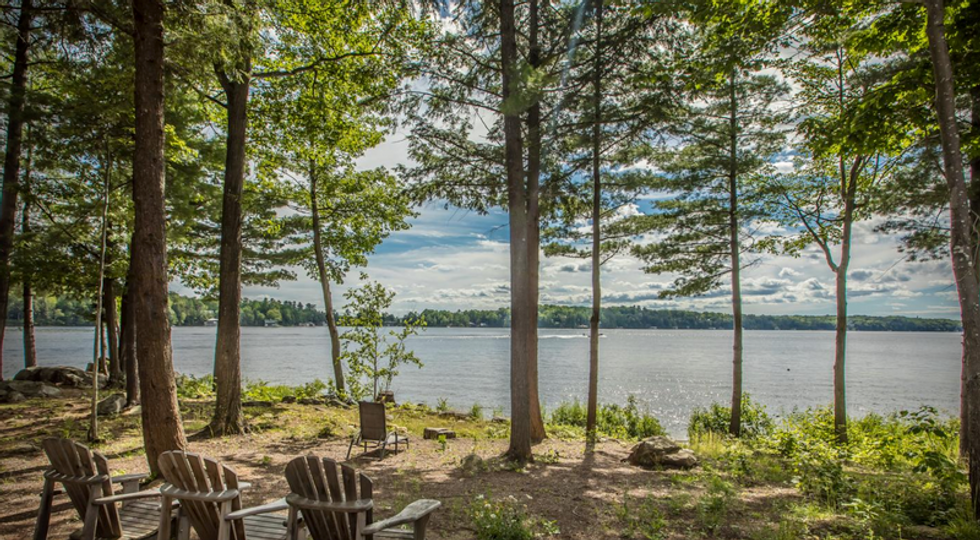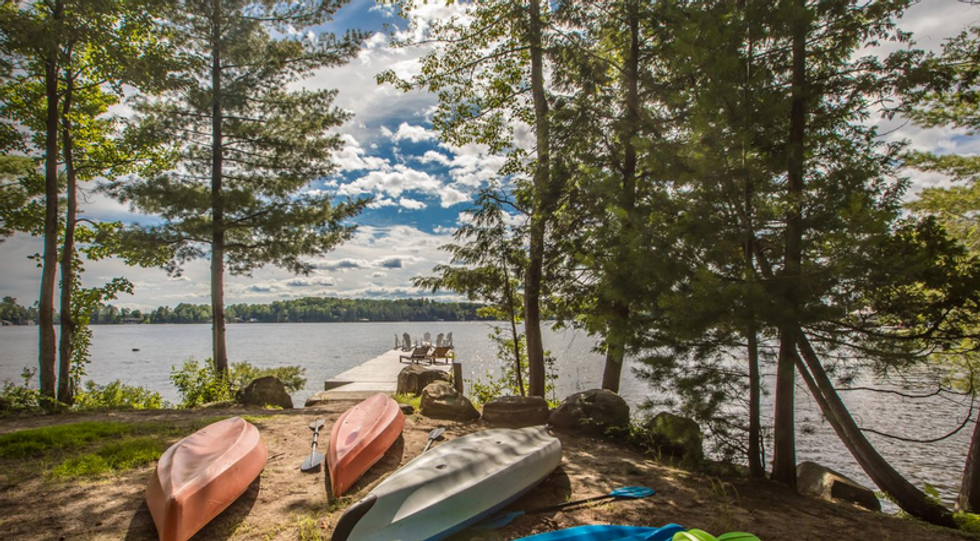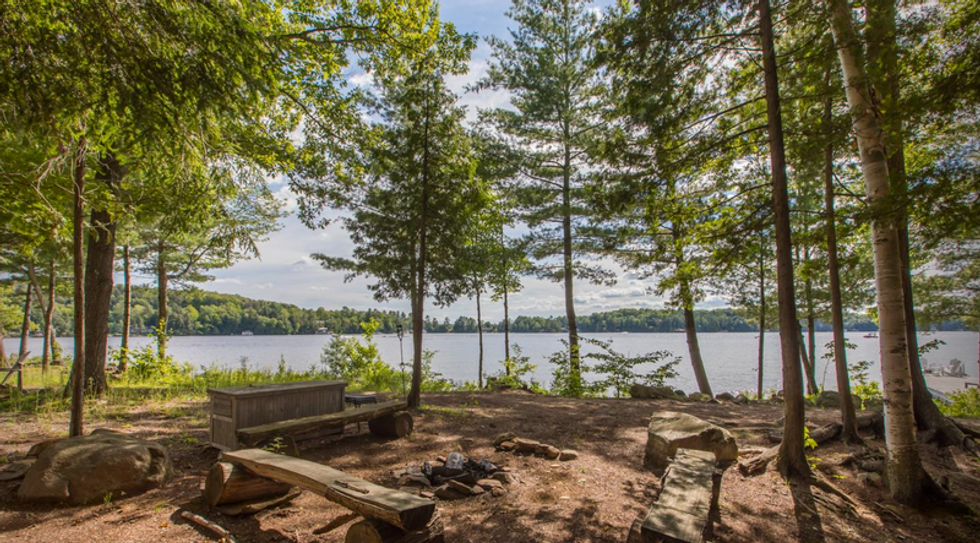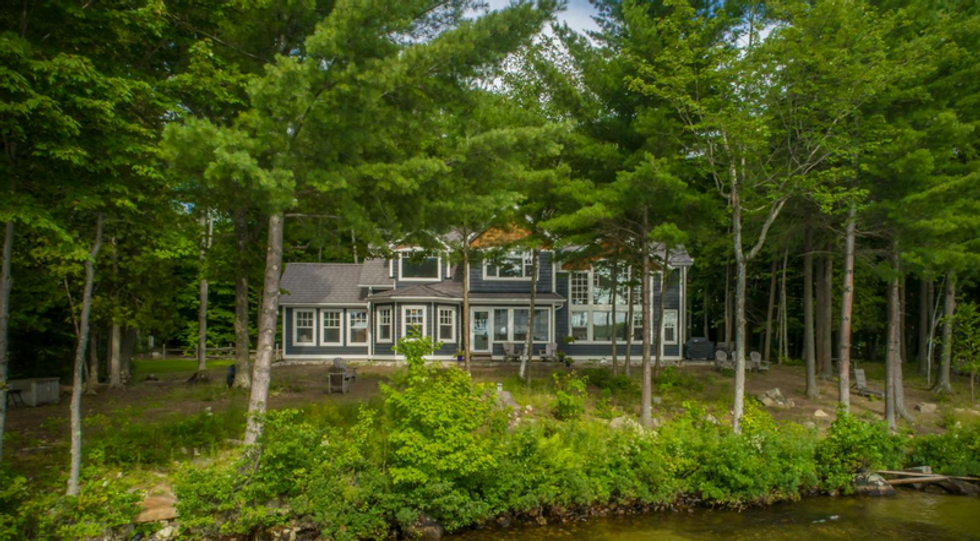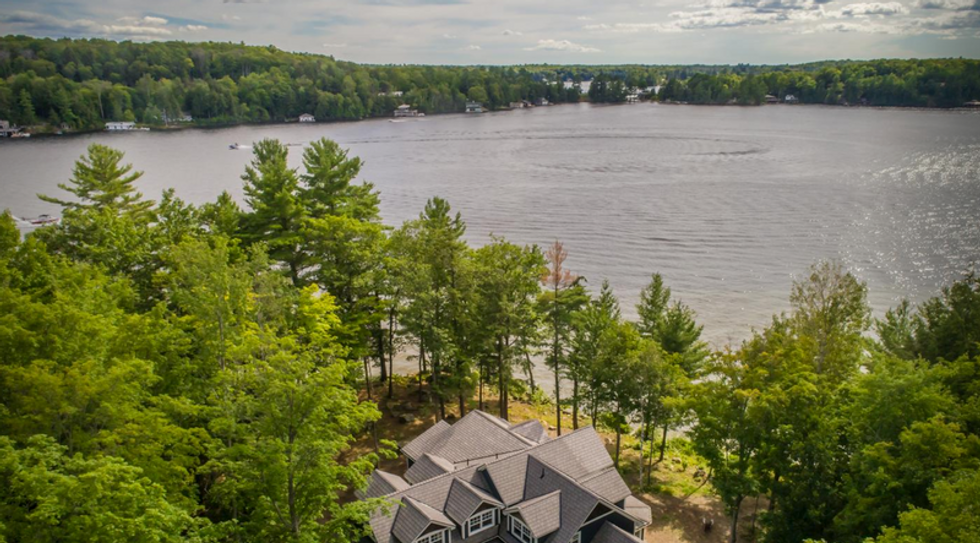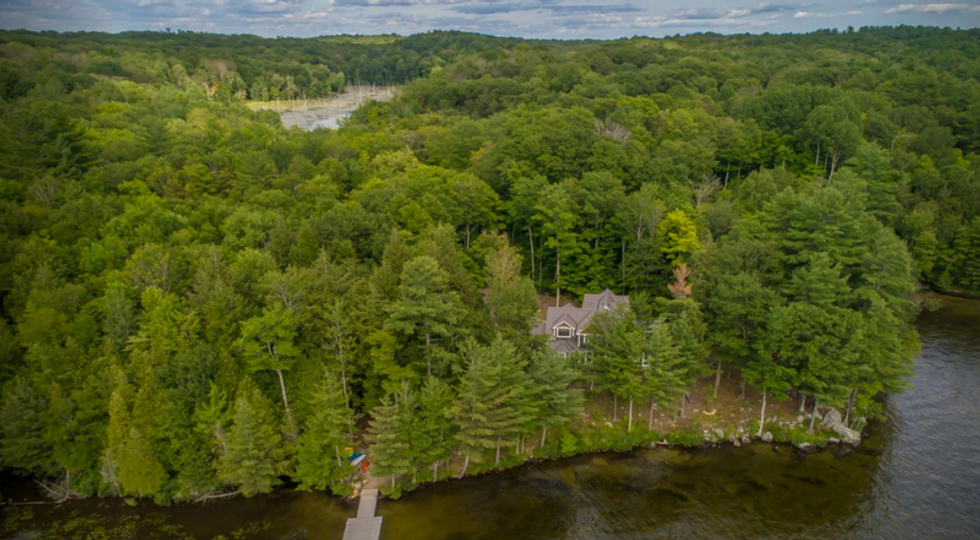 Muskoka