Toronto
Listed
A Toronto Realtor Transformed a Hoarder's Home Into a Danforth Knockout
When Dan Campanella bought a fixer-upper home in The Danforth, he knew there was serious work to be done. But he didn't realize just how much work was going to have to go into gutting and transforming a house formally lived in by a hoarder.
While renovating a hoarder house seems more than challenging on its own, Campanella also happened to buy the home in April 2020 — a month into COVID-19 and a month after welcoming the birth of his third child, no less.
Campanella said that while purchasing the home was a six-month process that started well before COVID, all the papers got signed and finalized right when the pandemic began to run its course.
Campanella told STOREYS that the woman who sold him the home had been an infant when her father purchased it some 69 years ago. After her family had all passed away, she began renting the house out, with the final tenant a hoarder.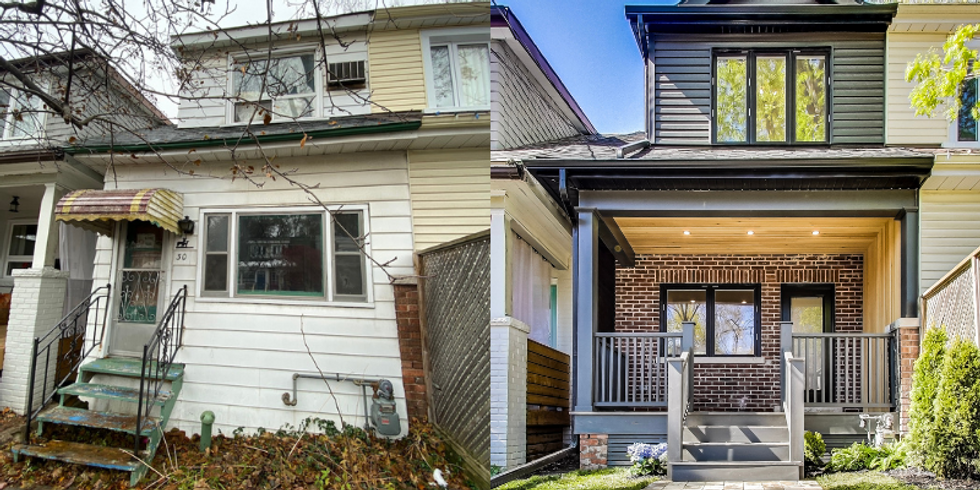 After the final tenant moved out, the home sat vacant for 13 years, with all of the tenant's belongings left inside to collect dust.
"It smelt horrible and it came with all of the contents. We've all seen Storage Wars and so I was excited to find some pretty crazy stuff, but alas, there were no amazing finds," said Campanella.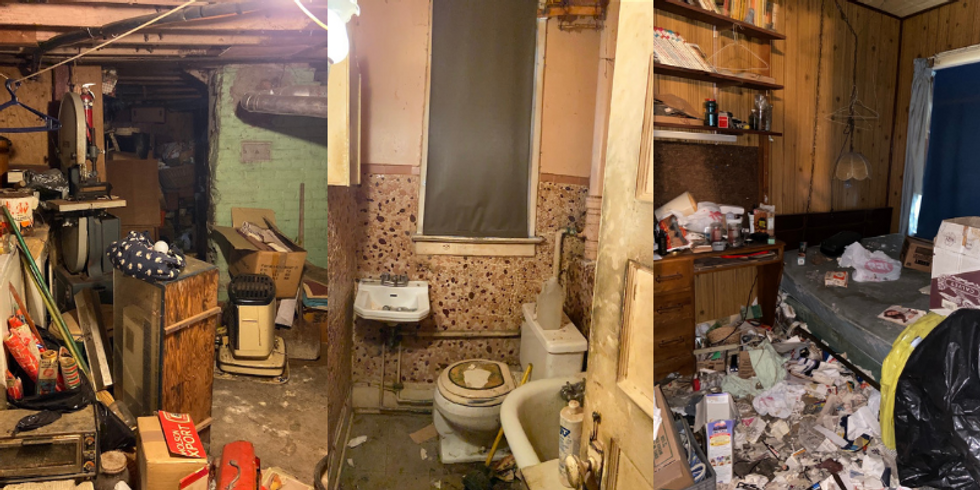 While Campanella hoped to find some treasures amongst the hoards of junk, he found pretty typical hoarder remnants, with magazines, newspapers, and garbage strewn everywhere. Though, he did come across an engraved watch from the former owner's mother that was a gift to her son.
Among the trash, Campanella said he found several old sewing machines, including a Singer machine from 1875 and one from the '30s, many typewriters, old tools, and a Heintzman & Co piano from the early 1900s that was built in Toronto.
Unfortunately, the piano had so much water damage that Campanella was told it was not worth restoring.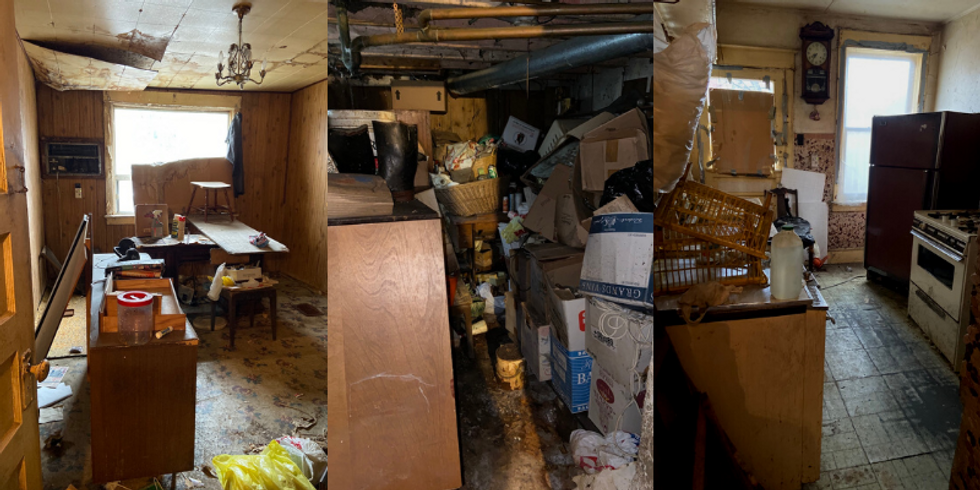 After clearing out 17 large junk bins, Campanella said he gutted the house down to the studs and opened everything up.
"It took me a year to gut down to the studs, but it [was] finally finished," said Campanella.
In just one year, the home went from a 2-bedroom, 1-bathroom home with an unfinished basement that was straight out of a horror film to a sun-filled 3+1-bedroom, 2-bathroom abode with an underpinned finished basement. Now, in the former home's place stands a curbside knockout that's almost unrecognizable.
Specs:
Address: 30 Mountalan Avenue
Style: 3-storey + basement
Bedrooms: 3+1
Bathrooms: 2
Size: 1,049-sq.ft + 462-sq.ft below-grade
Lot Size: 15 x 100 Feet
Price: $1,199,000
Listed By: Dan Campanella, Keller Williams Advantage Realty
Complete with a custom kitchen designed by local designer Designström and massive windows that flood the home with natural light, the house is sure to win your heart.
"We wanted to bring light in, since it's a small house, to make it feel bigger," explained Campanella.
To achieve this, contractor MDR Design + Build moved the existing stairwell to open up space in the main area. In the kitchen, the team removed the backsplash that ran along the side of the home to add a long window, and they took off the back of the house to put in a wall-to-wall, floor-to-ceiling door that steps out to the private, fenced-in and grassy backyard.
Given how narrow the home is and its tight proximity to the neighbouring property, Campanella said the contractors had to remove the neighbour's fence at the back of the property to bring the door through for installation.
Campanella said one of the project's highlights was building the principal bedroom above the kitchen, which allowed them to add 10-foot ceilings and an oversized patio door with a Juliette balcony that overlooks the neighbouring park.
The home's underpinned basement was finished with in-floor heating and a three-zoned HVAC system, which ensures the right temperature on each level of the home. The basement is finished with a bathroom, utility closet, a rec room, and a bedroom.
Location-wise, Campanella says the home is awesome, as it's just two doors from Felstead Park and six minutes from Greenwood subway station and The Danforth.
Whether you're in the market for a charming, sun-filled home in Toronto's Danforth neighbourhood or you're just interested in seeing an insane home flip, you can tour the property below.