---
Buying and selling a home in fast-moving real estates markets is stressful, but what if you didn't have to sell your home before taking time to buy and move into your new one?
Properly, a realty brokerage offers just that, letting buyers search for, purchase and move into their new home, thanks to a sale assurance agreement, before selling their old one. The brokerage's success in the Greater Toronto Area has propelled it into the red-hot Vancouver and Fraser Valley property markets, with an eye on every major Canadian market in the next couple of years.
In the event that a client cannot sell their home — they have about three months to do so — Properly would dip into its investment funds of over $160 million to carry the property, but Anshul Ruparell, Co-founder and CEO of Properly, tells STOREYS it's never had to.
He added that it even gives the brokerage time to stage the old property in such a way that, because there's no occupant, it can dress the home to the nines and, theoretically, optimize the sale price.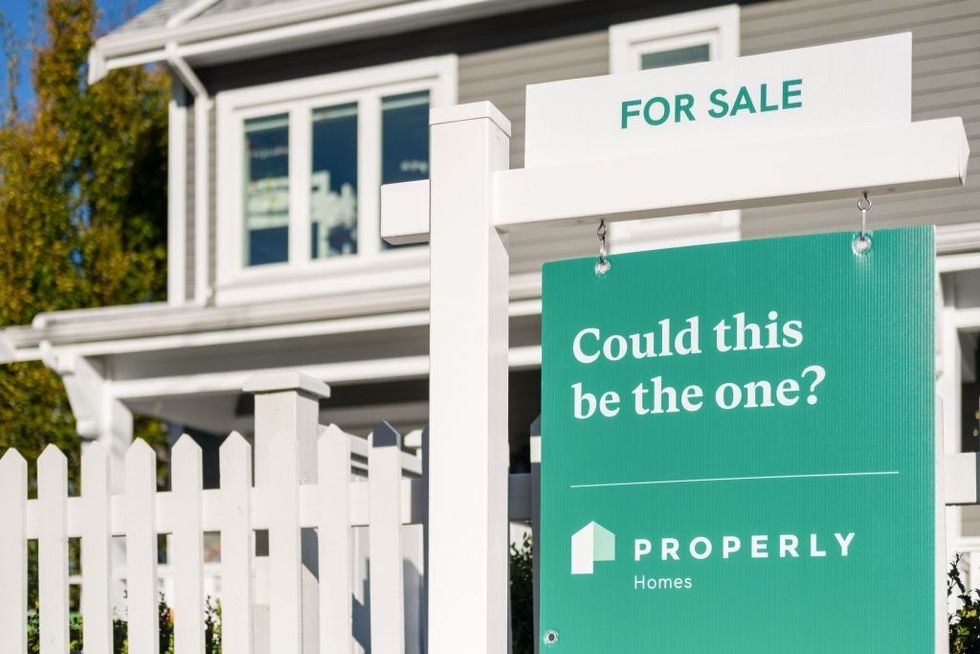 GTA-based Properly has just launched in Vancouver and Fraser Valley.
"One of the headaches is finding a closing date, showing times, and having a double mortgage, but we rearrange the process so that the customer doesn't have to," he said, adding that the brokerage's agents help clients at the outset find their new home.
Properly's sale assurance agreement is recognized by financing institutions because the brokerage essentially puts up a cash collateral that allows the buyer to unlock existing home equity towards their purchase, and Ruparell says the entire process equips buyers with the luxury of time—which is especially helpful in tight markets in which a paucity of listings only compounds the stress of buying, selling, and moving. Moreover, rather than act quickly, it permits buyers to take their time searching their desired right home rather than bid frantically for whatever they can get.
"In a market like the Lower Mainland, because there are very few homes for sale, homes that are listed sell quickly and lead to aggressive bidding wars," Ruparell said. "If you're a buyer who finds the perfect home, you have to move quickly, but it's difficult for people to do that to fund their next purchase. With the sale assurance, you can move confidently and take as much time as you need to find the right home rather than move within a compressed window."
Moreover, moving into a new home before showing the old one is ideal, especially in the COVID-19 era, because homes triple as offices for parents and either schools or daycares for children.
Properly also announced that it is partnering with TV personalities Jonathan and Drew Scott, better known as the Scott Brothers, the latter of whom will join Properly as a licensed agent in his hometown of Vancouver.
"We've been in the real estate industry for decades and have seen it all, including all the hassles and headaches that come from the traditional real estate process," Drew Scott said. "Properly is truly a breath of fresh air. With the ability to buy first, you can find your dream home on your own timeline without the pressure of upcoming closing dates. Jonathan and I could not be more excited to bring Properly's game-changing model to our hometown of Vancouver, B.C."
Vancouver