---
No first-time homebuyer needs the reminder than Canada's home prices have soared to sky-high, increasingly-unattainable heights as of late. 
A climate of heightened demand, scarce (and still-dwindling) supply, and rapidly-climbing home prices has seemingly killed the Canadian dream of homeownership for many. And it's literally keeping the country's young people up at night.
The average price of a typical Canadian home hit $811,700 in December, a figure that's up 26.6% from a year earlier, according to the Canadian Real Estate Association (CREA). In notoriously pricey cities like Toronto and Vancouver, the average price for all home sales is now $1,157,849 and $1,230,200, respectively. Even in some smaller, historically-attainable cities -- like many throughout Southern Ontario, for example, Waterloo and Oshawa -- you can barely find a basic detached home for under $1M.
And -- according to the experts -- while home prices may moderate with things like higher interest rates, they aren't going to drastically drop (read: we won't see a dramatic bubble burst), largely due to a relentless lack of supply paired with unwavering demand that's expected to only increase with the return of mass immigration. 
READ: Real Estate Startup Takes Aim at First-Time Homebuyers' Biggest Pain Point: Down Payments
So, the reality is that it could very well take the average person years (and years) to save for a down payment. In fact, According to a report from the National Bank of Canada, someone saving for a non-condo (semi-detached, freehold, etc.) in Toronto, at a rate of 10%, would need to save for 289 months before they were able to afford a down payment. Gulp.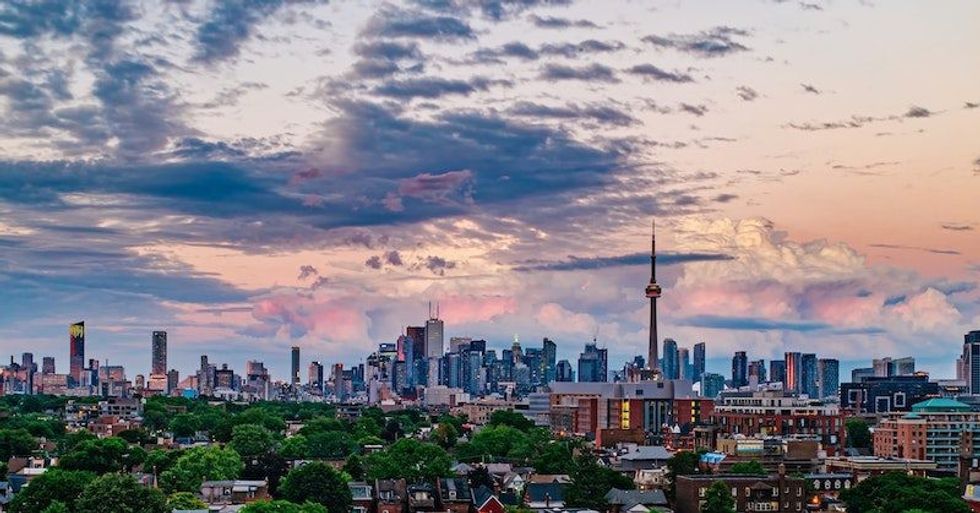 Ashim D'Silva/Unsplash
While it's easy to feel defeated in Canada's real estate market, there are solutions that make homeownership possible for some -- even those without the help of the Bank of Parents to foot the 20% down payment tab (plus more). Take, for example, Ourboro. This company offers a solution to housing affordability that reaches beyond the realms of "lower house prices" (although that would be nice, in theory) or "make more money" (so would that).  
Enter, the world of professional co-ownership.
What Ourboro isn't is a rent-to-own company. Instead, the company essentially acts a co-investing partner to make home ownership accessible for those without a large enough down payment saved. The Toronto-based company -- which hit the scene last year to disrupt the traditional home-buying process -- is building a community of homeowners and investors who believe that 100% ownership of a home can become a thing of the past.
Ourboro helps homebuyers enter the market now -- not years from now.
The company makes an up-front investment in a residential property alongside the homeowner, taking a passive, long-term equity interest. When the house is sold, Ourboro receives its percentage of the profit (or loss, should there be one). The company's model is an alternative to second mortgage products or other debt-based solutions for sourcing a down payment. By breaking the cycle of trying to save while renting (especially with rents climbing across the country, along with the basic cost of living), the company increases access to one of the most stable forms of investment and wealth creation.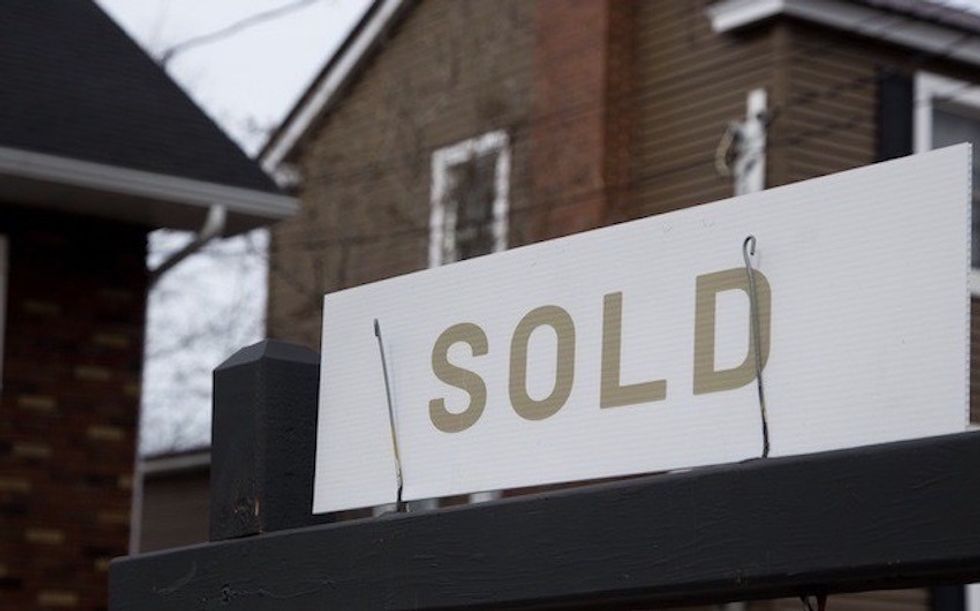 Shutterstock
Essentially, Ourboro manages a pool of funds for investors who would rather co-own homes alongside vested homeowners than become a landlord to renters. As a result, the goals of Ourboro investors are uniquely aligned with that of their co-owners: successful homeownership means successful investments. And this is especially true in today's climate.
With the Canadian real estate market red-hot, owning a home is indeed proving to be a more lucrative investment than ever throughout the country. In fact, you'd have to make $270,000 of pre-tax income to "earn" as much as the typical Canadian house did in the past year. Ourboro eliminates the down payment gap to entry without adding to your debt load. In fact, the company actually helps reduce mortgage debt by helping homebuyers increase their down payment amounts.
Ourboro offers up to $250,000(!) to turn dreams of home ownership into reality again. Furthermore, the company offers expert support in buying, owning and selling. Once you're in your home, Ourboro offers programs and services to help preserve and increase the value of your home even further. 
There's no need to brace yourself for a drawback, because kissing renting goodbye comes with no catch; just an invested partner in the home-buying milestone -- and you don't even have to buy them dinner first or compromise on the home decorating front.
Visit the Ourboro website to apply and for more information.
---
This article was produced in partnership with STOREYS Custom Studio.
Affordable Housing