---
On Friday evening, Party for Good filled Toronto's Queen Richmond Centre with the city's real estate move-makers for an evening of casual shop talk, reunions and run-ins, and -- naturally -- some shameless partying. 
And all for a good cause, nonetheless.

Presented by Norm Li and Gladstone Media and organized by Carolyn Poirier, the event united 400 industry professionals in support of the ever-important Child Development Institute (CDI). The CDI supports thousands of young people and their families in Toronto by providing mental health services, family counselling, and affordable child care.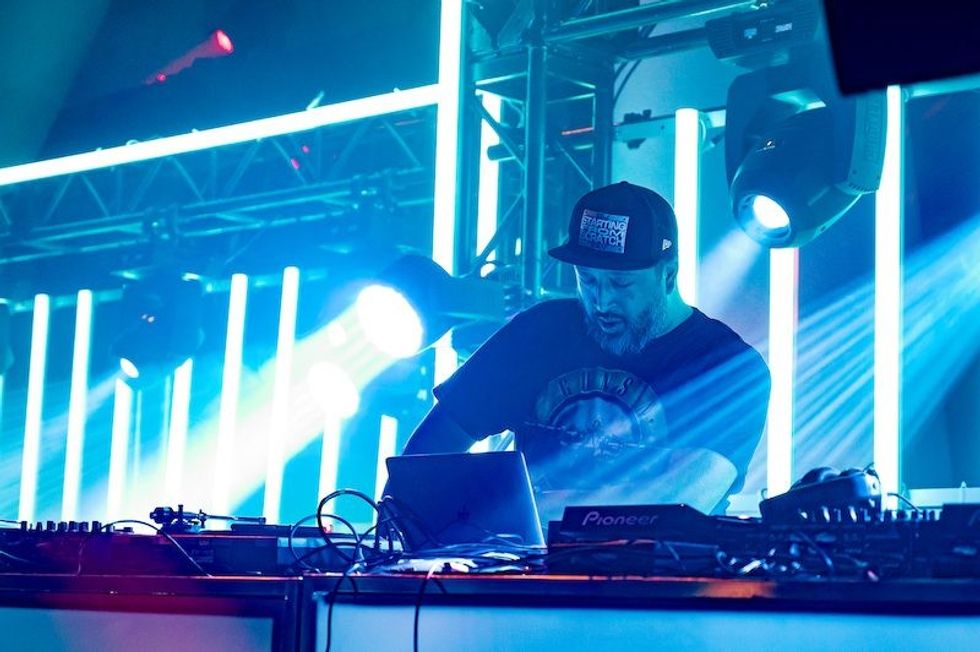 "Getting so many different members of a very highly competitive industry in the same room together to support a singular cause is what made the evening a true success," said Li of the memorable night. "It was nice to see everyone together, vibing and happy."
Likely the largest event of its type since the onset of the pandemic for many guests, the affair included live music from DJ Starting from Scratch and the band Harm and Ease, as well as a fully-stocked charcuterie station from Atai Bistro.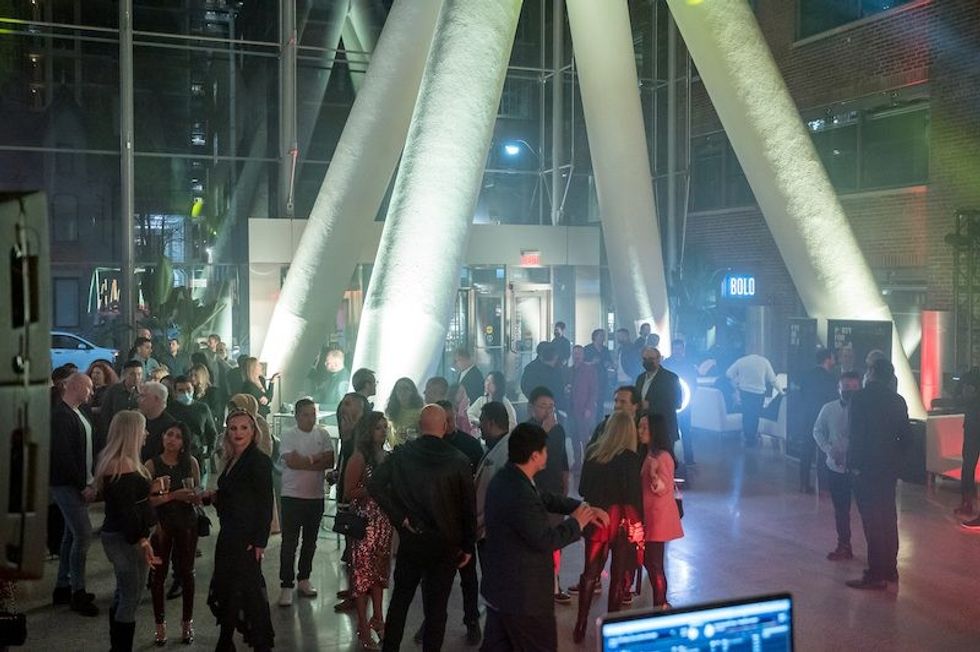 Host Jason Lam, VP of sales and marketing at Centrecourt Developments, kept things running smoothly and energy levels high. Meanwhile, Poirier, director of sales and marketing at Devron Developments, ensured party logistics were flawless both behind the scenes and in the talking points throughout.
Meanwhile, a robotic photo station made its rounds throughout the space the entire night, becoming a quick crowd-pleaser for partygoers looking to aptly document both the occasion and their outfits.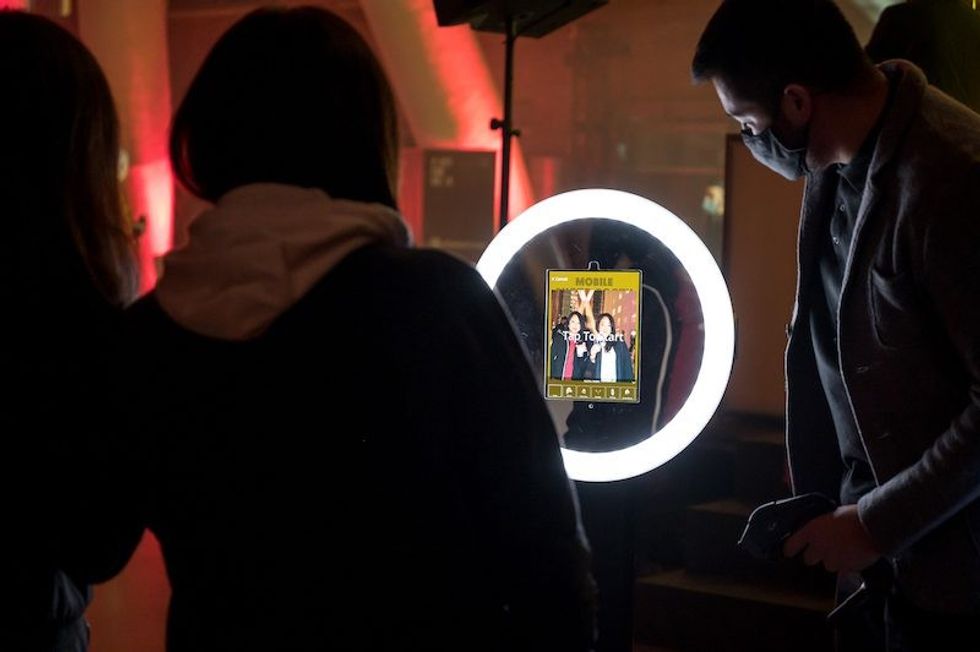 And, because partygoers can never get enough photos, a frequented photo booth invited guests to pose with cut-outs of celebrities.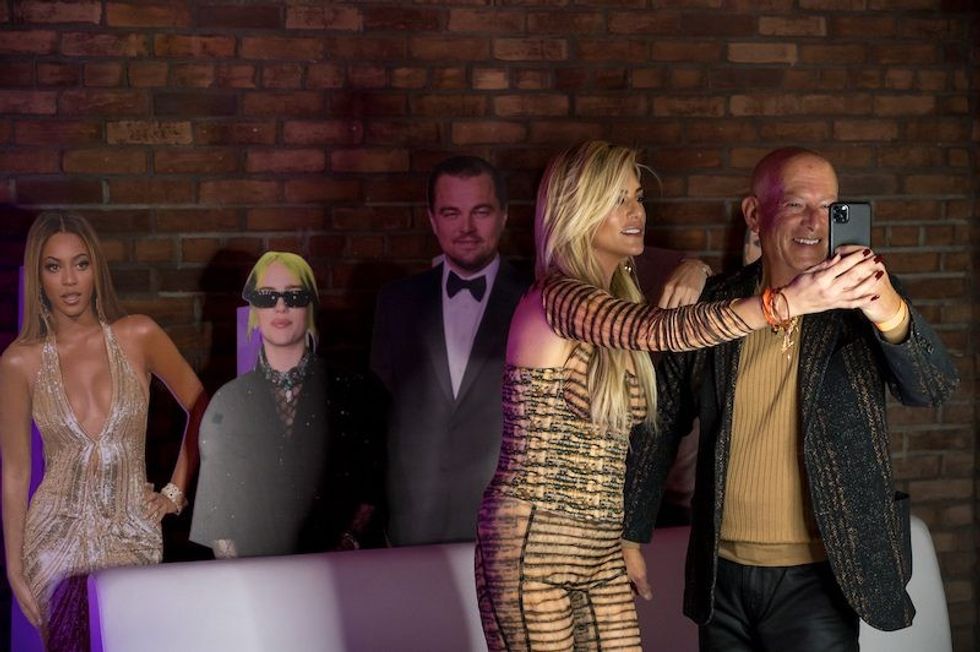 A silent auction also offered guests the chance to bid on items that included Raptors and Leafs tickets, a round of golf and dinner for four at Copper Creek, an Apple Watch Series 7, and a private chef experience -- plus more. 
In addition to the silent auction, dollars were also raised through Party for Good t-shirt sales.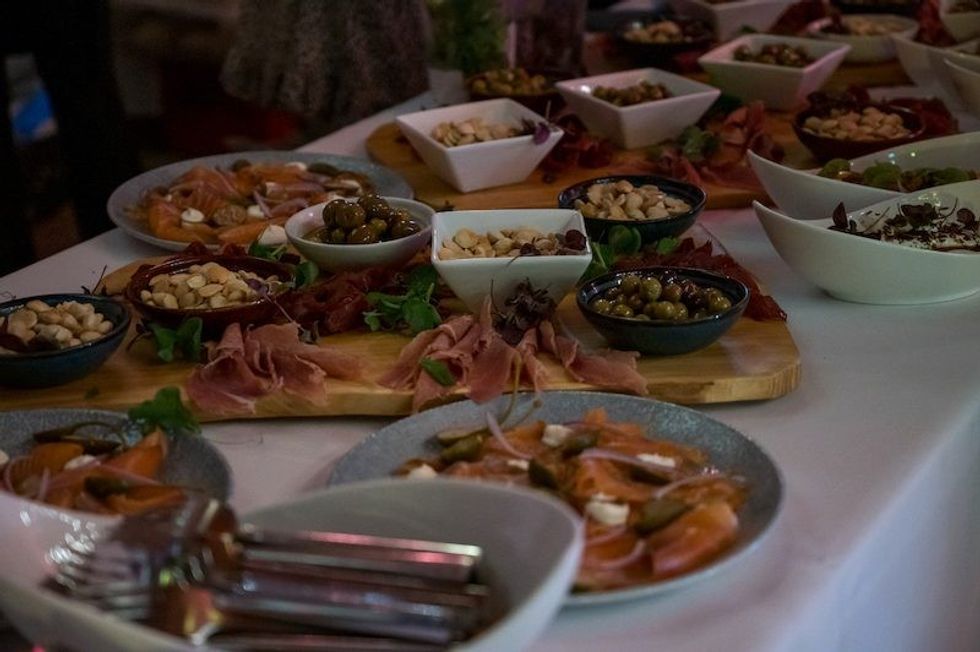 But a major dent on the donation front was made toward the end of the night, when festive-feeling attendees began to really throw down dollars in support of the cause.
"When we presented the cheque, the title sponsors RDS were already up on stage and they told the crowd they wanted to raise more money," says Li. "At that point, with the tickets, silent auction, and t-shirt sales, we were at $170K. They started asking the crowd for money and the crowd started throwing it down. People were committing to thousands and it got crazy. It got to $28K and RDS said they'd match each cent."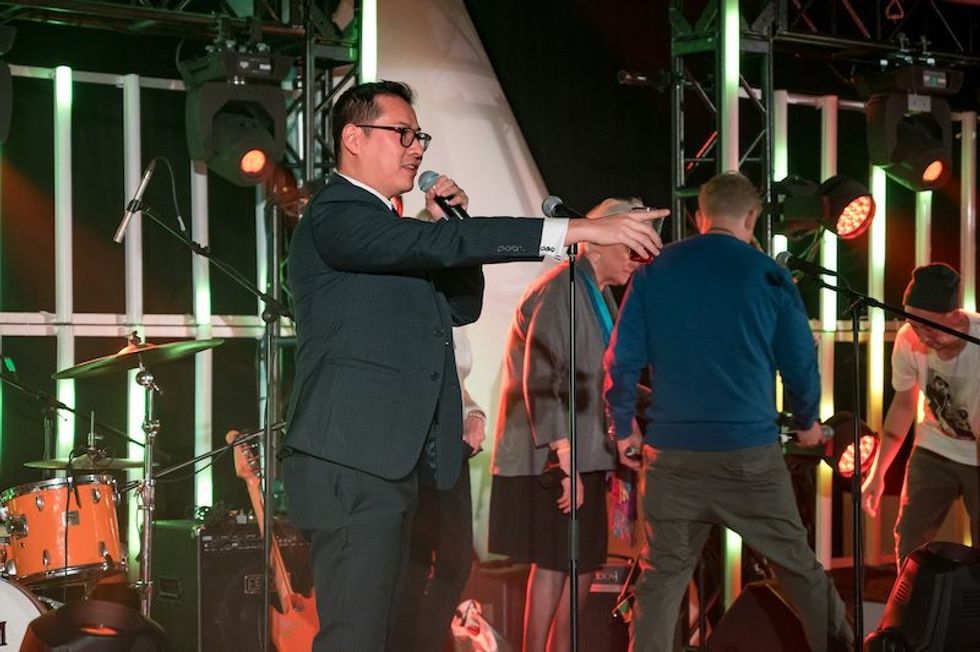 After all was said and done, "$225K is going directly to the charity," Li says.
As for attendees, it's safe to say the mild morning-after headache was totally worth it.
Toronto