toronto
Real Estate News
Legendary Houses: The Apartment of Russia's Last Grand Duchess
There is nothing luxurious about 716 Gerrard Street East. It's a simple two-storey semi-detached structure with a storefront and a residential unit above. 
The structure hasn't changed much in the past 60 years, but its age is showing. The main floor exterior went through a small upgrade over the winter. The air conditioner above the door was replaced with a new window, while the two empty rusting storefront signs that once advertised Dragonair Travel & Tours, were removed. The second-floor bay window is chipping and the shingles around it are a little damaged.
The building wouldn't warrant a second-look, but for a short stretch of time it served as the final residence of Grand Duchess Olga Alexandrovna, first cousin twice removed of Canada's reigning monarch Queen Elizabeth II, and the sister of Russia's last Czar. 
An Imperial Family Overthrown
Grand Duchess Olga Alexandrovna of Russia was the youngest daughter of Czar Alexander III and part of the Romanov imperial family that ruled Russia for three centuries. 
There are multiple documentaries, books, films, and TV shows about the Romanov's, most recently a Netflix series called The Last Czars. They were related to the British monarchy, have been the subject of bizarre conspiracy theories, and have seen multiple imposters come forward, most notably those claiming to be Anastasia Romanov.
Over their 300-year span, there were 18 Romanov's who ruled Russia with Czar Nicholas II being the last. In 1917, Czar Nicholas II abdicated the throne when the family was overthrown during the Russian Revolution. Nicholas, his wife Alexandra, and their five children were placed under house arrest. In 1918, they were executed and buried in unmarked graves where their remains were discovered almost a century later.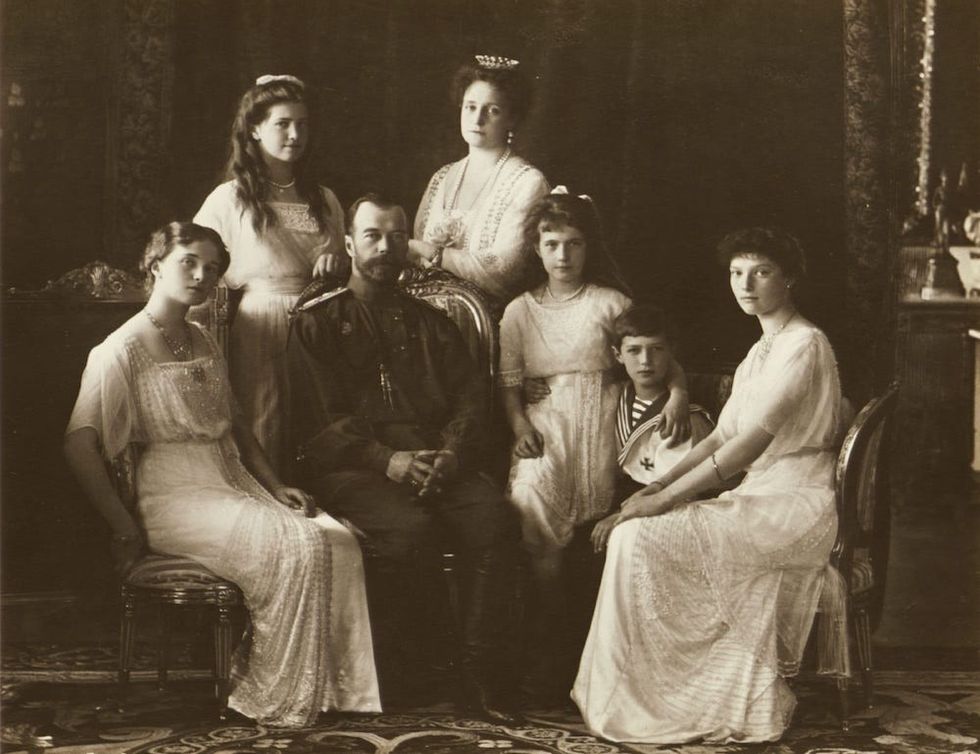 Olga's Journey
The Grand Duchess was born in 1882 at Peterhof Palace, known as the "Russian Versailles." The summer residence was an extravagant display of opulence, with a yellow façade, manicured gardens, fountains, chandeliers, gold and more.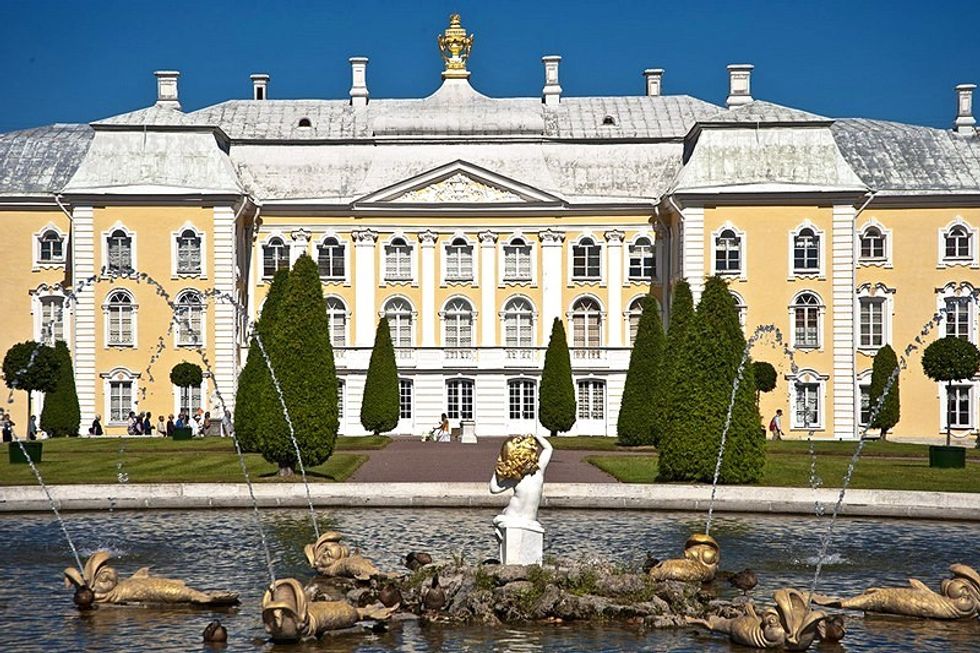 She grew up at Gatchina Palace, which had marble dining rooms, grand staircases, tapestries, sculptures and more. Her brother, Czar Nicholas II, would gift her a 200-room home with a church and a coach house for her wedding in 1901.
When the Romanov's were overthrown, Olga was in Kiev working for the Red Cross during World War One. She and her second husband, Nikolai Kulikovsky, tried to flee, but were captured and placed under house arrest. They eventually went on the run and fled to Denmark in the 1920s, settling on a dairy farm. They lived there for 28 years until the Soviets became a threat and Olga and Nikolai were reportedly "forced out" of Denmark.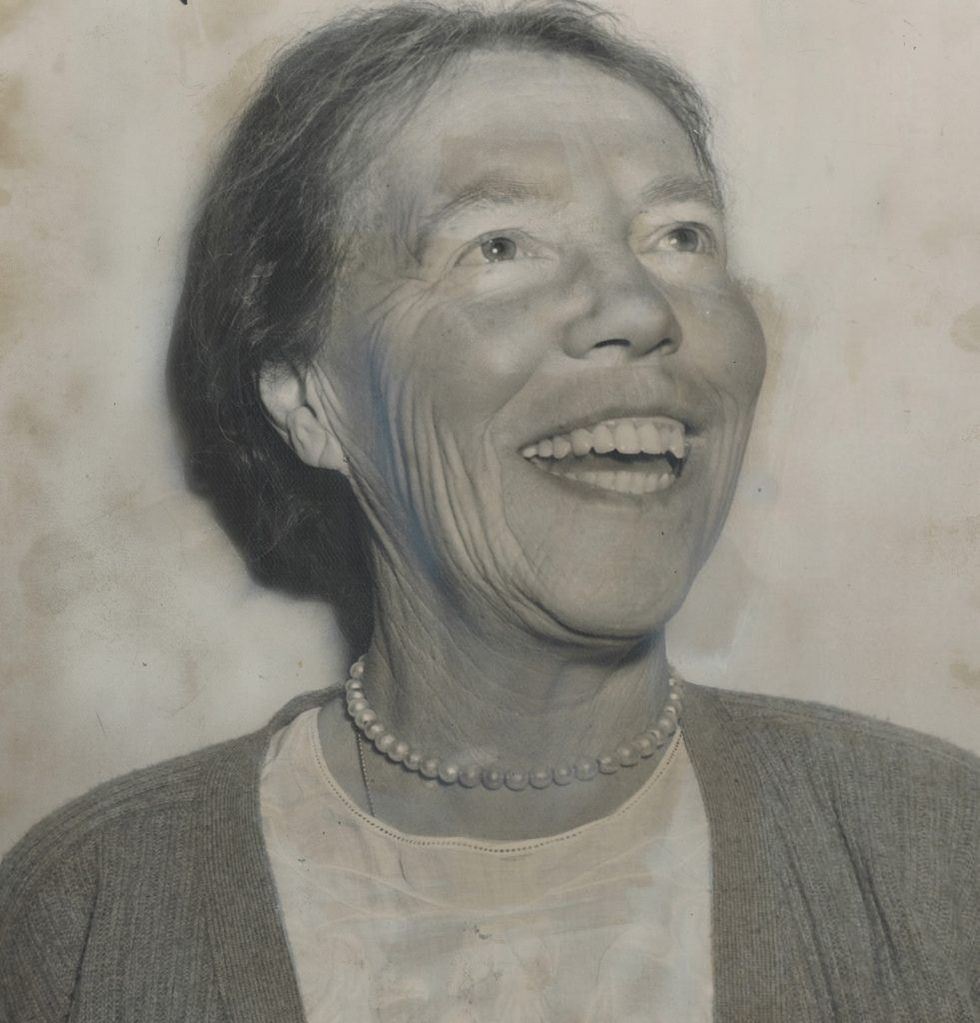 Olga, her husband, their sons, daughters-in-law, and grandchildren all left Denmark and moved to Canada. The family arrived in Halifax on the SS Empress of Canada and took a train to Toronto. They arrived at Union Station on June 10, 1948. A picture of Olga and her grandchildren ran in The Globe in Mail the next day calling the family "new Canadians."
Olga and her husband settled on a 200-acre farm in Campbellville, where she cared for the poultry and painted. A few years later, they sold the farm and moved to Cooksville (present day Mississauga) into a five-room bungalow styled-home. Her husband would pass in 1958.
Living Above a Beauty Salon
In 1960, the Grand Duchess became ill and was admitted to Toronto General Hospital. She moved in with friend Galina Komarow, who lived at 716 Gerrard Street East above her business, Galina's Beauty Salon. Olga died on November 24, 1960 in a tiny room overlooking Gerrard Street East. She was buried in York Cemetery.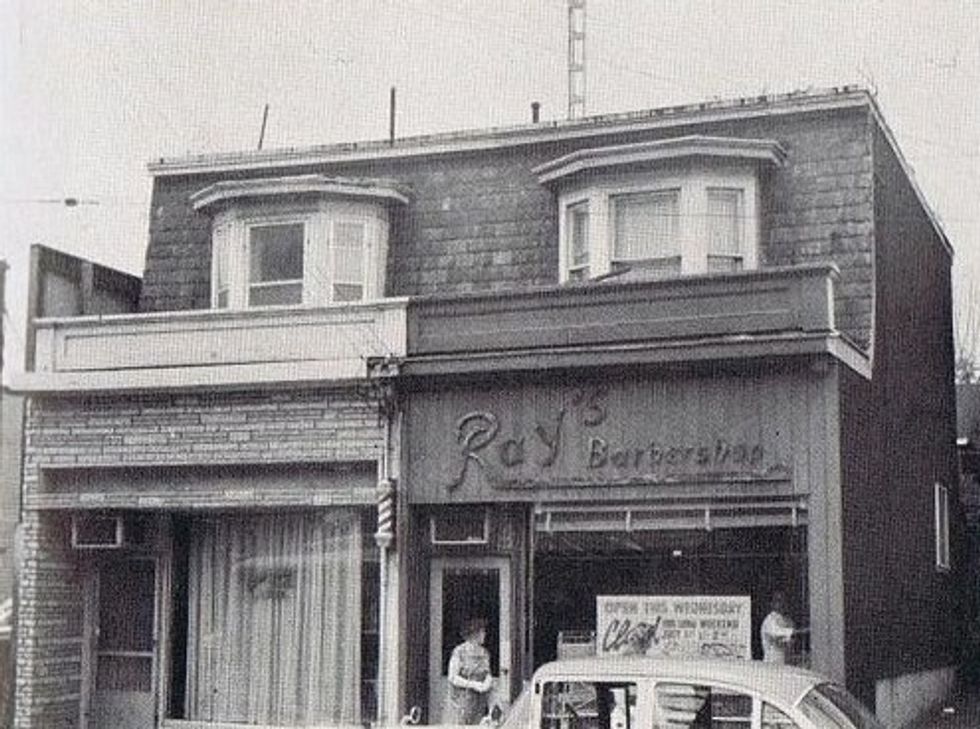 When the Grand Duchess moved in above Galina's Beauty Salon, the area hadn't become East Chinatown yet. City directories note the stretch was home to shoe repair shops, beauty salons, cleaning services, a hardware store and a banquet hall called The Palladium.
The Don Jail, a few blocks west, was still an active prison that executed people — as capital punishment was legal. While the jail stayed active, the decade following Olga's death would see significant change in the area.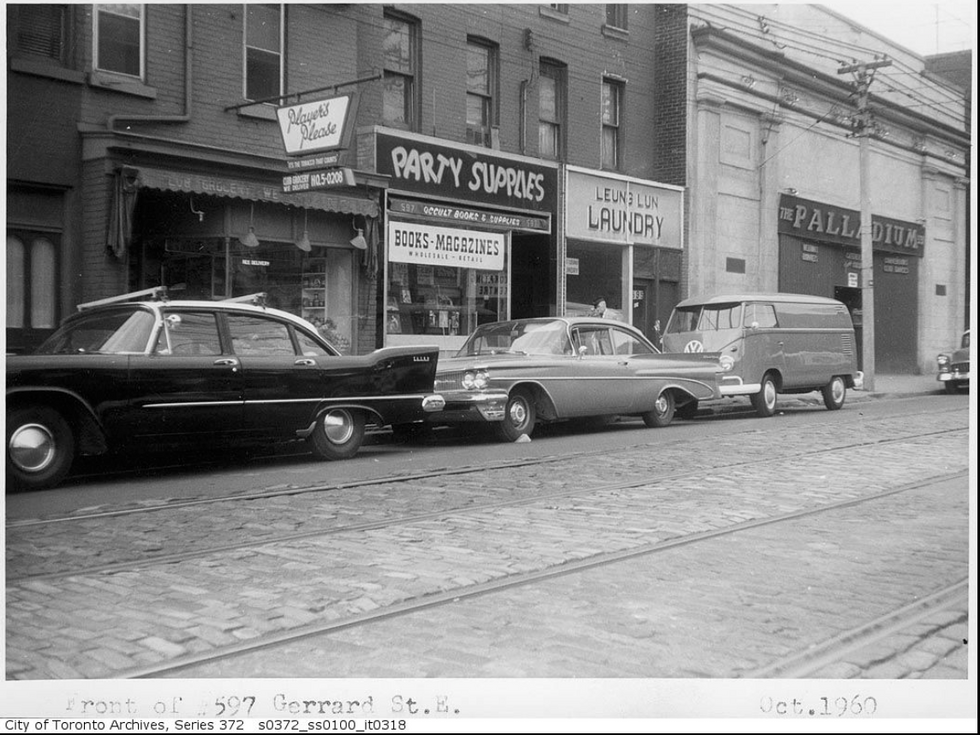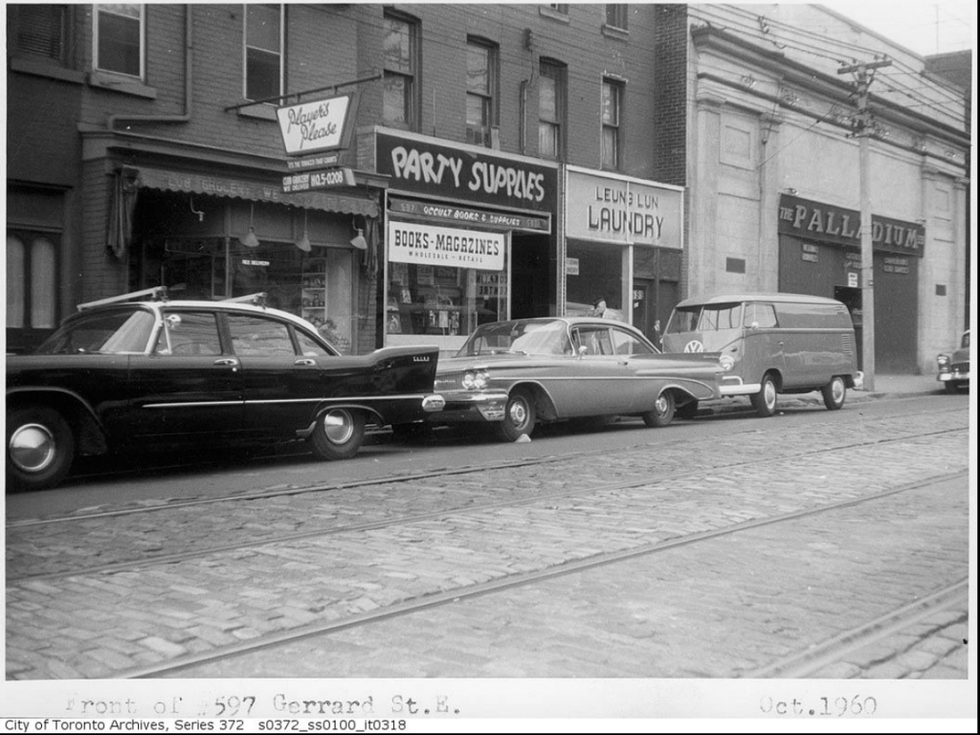 Welcome to East Chinatown
In the 1970s, the area would become home to Toronto's second Chinatown. Spadina Avenue's Chinatown was becoming too expensive for rent, leaving many to seek more affordable options. The alternative was along Gerrard Street East from Broadview Avenue to Howland Road. 
In 1971, Charlie and Betty Cheung set up shop in an old hair salon on Broadview Avenue and transformed their brand into what many know as Charlie's Meat. From there more businesses started popping up and many newcomers began settling in the area.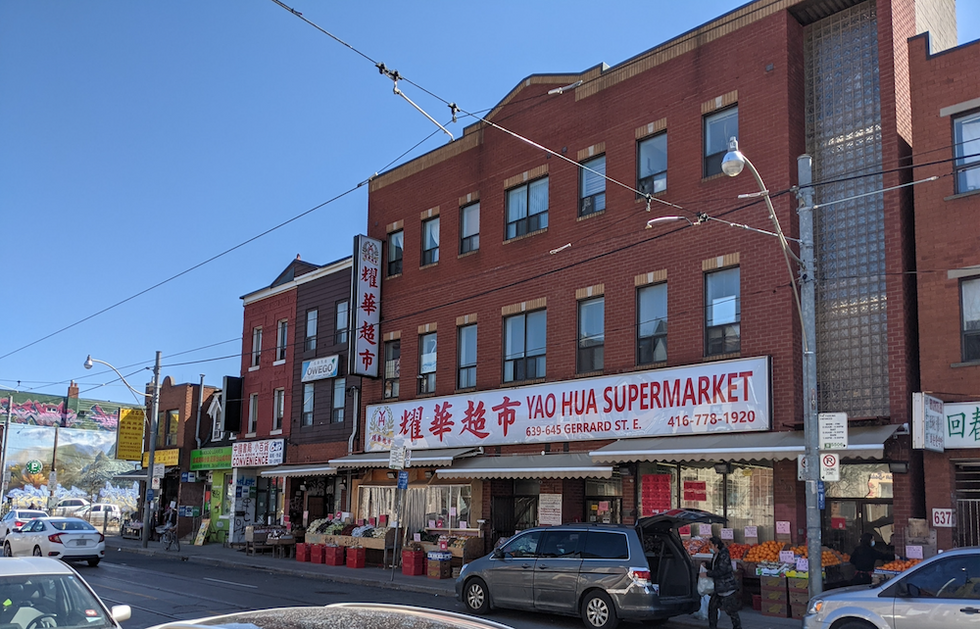 Today, the streetscape has grocery and convenience stores with fruits, vegetables and fresh cut flowers in front of them lining the sidewalks. There are restaurants and bars along the strip, but it's hard to tell which are closed permanently. The south side features businesses, while the north side has a number of homes, some which act as storefronts.
When 716 Gerrard Street East went on the market in 2014, many told Grand Duchess Olga Alexandrovna's story and described the home as both "dilapidated" or "shabby."
The apartment is, of course, a far cry from the grand palaces surrounded by large gardens and outfitted with gold that the Grand Duchess grew up in. But while we'll likely never call this Gerrard Street East abode opulent or extravagant, it will remain forever royal.