---
Nuit Blanche, Toronto's free all-night celebration of contemporary art, will return this year in all of its installation, out-of-the-box experience, and (inevitable) party-filled glory. 

The 16th edition of the vibrant affair will take place from sunset on October 1 to sunrise on October 2 and -- for the first time -- expand from the city core and Scarborough to North York and Etobicoke. Additionally, art projects will be presented in various neighbourhoods, including Don Mills, East Danforth, Bloor-Yorkville, Sterling Road, and Fort York.
"I'm thrilled about the much-anticipated return of Nuit Blanche on October 1. This year will be the most expansive city-wide event to date," says Toronto Mayor John Tory. "I'm proud that the City is supporting this event that will activate neighbourhoods across the city including Etobicoke and North York which will host exhibition areas for the first time. Nuit Blanche Toronto creates significant artistic and cultural energy in our city. I encourage Toronto residents from across the city to take part in this free celebration of art."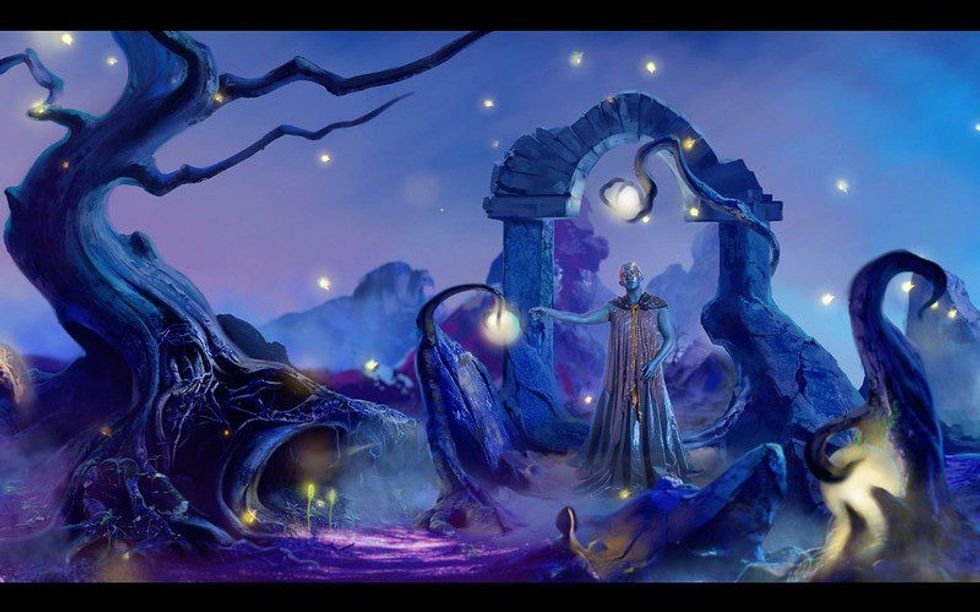 Nuit Blanche will feature works by more than 150 local, national, and international artists. This year's event will feature more Indigenous, Black, and artists of colour than ever with local, national and international representation. Select artists announced for Nuit Blanche 2022 include Yung Yemi, Meera Sethi, Shelley Niro, Rah Eleh, and Cheryl L'Hirondelle. 
Led by Nuit Blanche artistic director Dr. Julie Nagam, Nuit Blanche's curatorial theme from 2020 to 2022, The Space between Us, invites artists to build bridges between cultures, communities, and the environment, transforming Toronto with stories about their connection to place.
Art work presented as part of this year's Nuit Blanche will bridge the international, national, and local, exploring shared experiences through the lens of Black, Indigenous, and people of colour (BIPOC) communities globally while amplifying Toronto's local voices internationally, she says.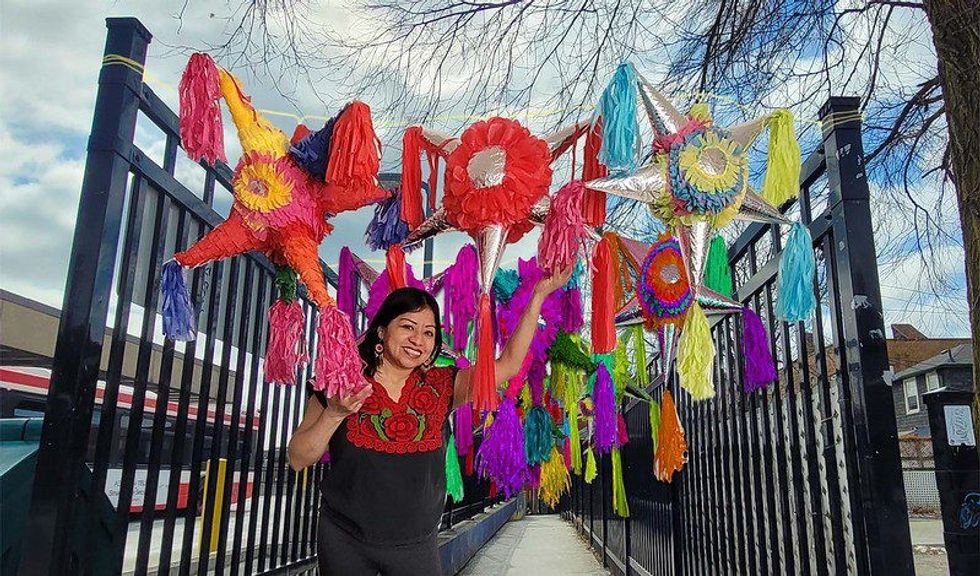 "As a Toronto-based artist, I am thrilled to invite people to experience a new participatory installation for this year's long-awaited Nuit Blanche Toronto alongside many remarkable Indigenous and racialized artists creating works with themes of the environment, sustainability, community, and cloth," says Nuit Blanche multidisciplinary artist Meera Sethi.
Twenty major institutions across Toronto will feature art projects and exhibitions free to the public throughout Nuit Blanche. Participating institutions include: 401 Richmond, Aga Khan Museum, Art Gallery of York University, Artscape Launchpad, Artscape Weston Common in partnership with Urban Arts, Artscape Wychwood Barns, ArtworxTO, Toronto History Museums, Bata Shoe Museum, Centennial College School of Communications, Media, Arts and Design Story Arts Centre, East End Arts, Harbourfront Centre, Japanese Canadian Cultural Centre, Museum Of Contemporary Art (MOCA) Toronto, Onsite Gallery at OCAD University, Pride Toronto, The Bentway, The Drake Hotel, The Power Plant Contemporary Art Gallery, and TO Live.
"We are ecstatic to bring to life the first-ever city-wide Nuit Blanche this fall which will be an epic return to a full public art takeover of Toronto," says Dr. Julie Nagam, Nuit Blanche Artistic Director. "We will be showcasing a record number of artists who will be rupturing our city with incredible installations that are thought provoking, specular, and filled with wonder. This 12-hour magical transformation includes massive light installations, sculptural interventions, inflatables, AR projects, performances, skateboarding, fashion and so much more. Nuit Blanche will light up the city with the creative energy that we all have been longing for."
More than 50 commissioned art projects will be presented as part of City-produced exhibitions in Etobicoke, downtown, North York and Scarborough. Created by individual artists, producers and organizations, and cultural and educational institutions, the partner-produced Independent Projects portion of Nuit Blanche features 50 projects celebrating the diversity of Toronto's art communities.
Continued for 2022, Augmented Reality (AR) Artworks will feature 10 new commissions alongside remounts of the inaugural 2020 works. Created by more than 30 artists, these projects weave a playful exchange between public art and discovery through unique AR experiences.
Meanwhile, the Nuit Podcast series Belonging to Place returns for its second season. Conversations with artists, elders, arts leaders, and scholars from around the globe uncover the stories and connections between cultures, communities, and the environment to transform the future of public art in this 10-part podcast series.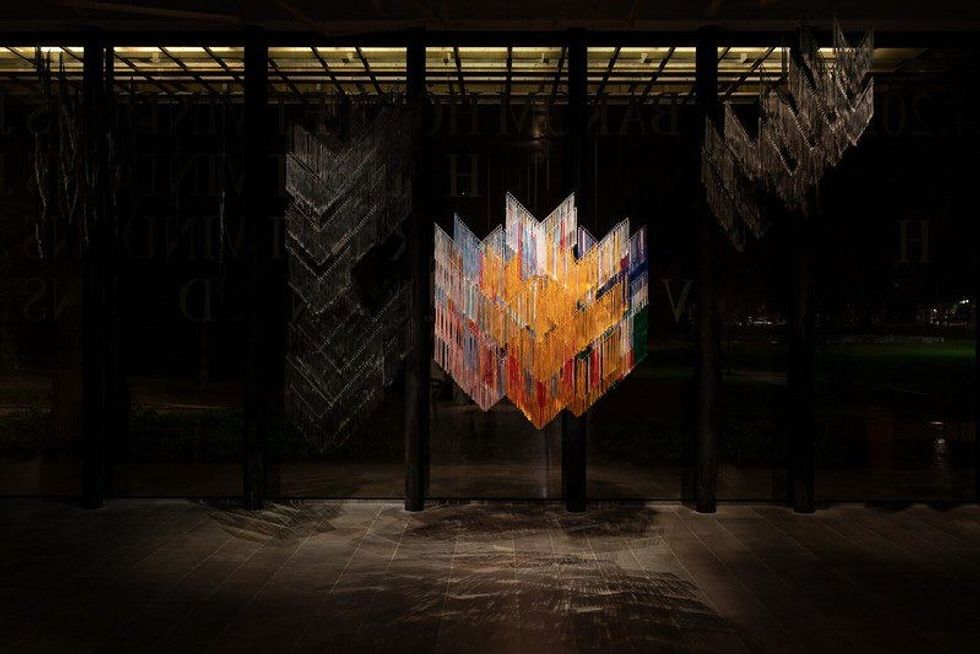 This year's Nuit Blanche will mark the finale of ArtworxTO: Toronto's Year of Public Art 2021-2022. "ArtworxTO has been an incredible success, supporting 1,500 artists to deliver 350 art works to every corner of the city," reads the press release. "ArtworxTO will leave important legacies in new works across the city."
According to the City, art projects will be clustered in easy-to-navigate exhibition areas making exploring the event more convenient for audiences (as for the parties, those may be trickier to find).
Entertainment