Vancouver
Listed
This $2M North Vancouver Home is a Mid-Century Dream
Mid-century design may be all the rage, yet very few homes manage to capture it in a way that feels both authentic and timeless. But a recently listed home in North Vancouver has managed to do exactly that.
The house, located at 508 Greenway Avenue in North Vancouver's Delbrook neighbourhood, hit the market on Friday with an asking price of $1,995,000. Designed in 1960 by the prolific Vancouver-area builder Bob Lewis, the home oozes with beautiful west coast, mid-century style.
And Lewis isn't the only well-known name attached to this property. Listing agent Trent Rodney says that this is also the personal residence of the Time Magazine reporter Jack Brooks, who is known for his coverage of Martin Luther King Jr. and the John F. Kennedy administration.
Every inch of the home is meticulously designed, from the slanted wood beam ceilings, to the eye-catching white brick fireplace, to the hardwood floor borders. The property is still in its original condition, with all of the interior wood panelling still looking like new.
Unusual accents like a bright pink front door and a large indoor planter box bring some whimsy and character to the space. And the retro-looking bathroom with its pink countertops, cabinets, and toilet really stands out. For anyone looking for a home that's not your typical cookie cutter house, they'll have certainly found it here.
Split over two storeys and spanning more than 2,400 sq. ft, the home is fairly spacious with five bedrooms and two bathrooms. Large south-facing windows run the length of the living room and kitchen, helping to open up the space even more.
Specs:
The land itself is also rather roomy, totalling 7,540 sq. ft, and is lined with a variety of towering trees, making the property feel secluded. Being located in Delbrook, the home is just a short drive from several parks and hiking trails, including the Grouse Grind and Capilano Suspension Bridge Park, so not only is the house beautiful, but its surroundings are too.
EXTERIOR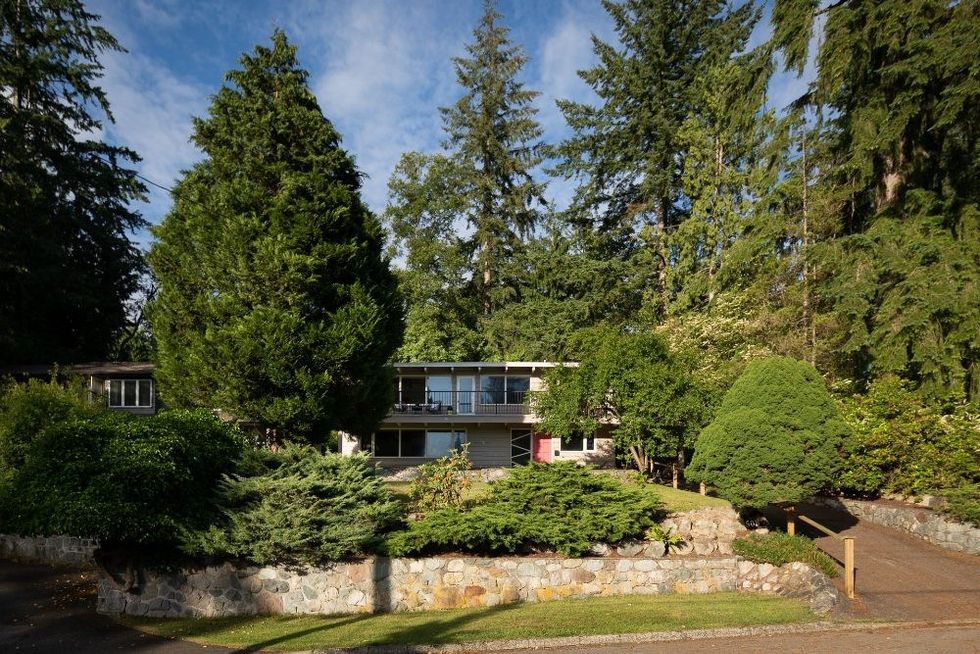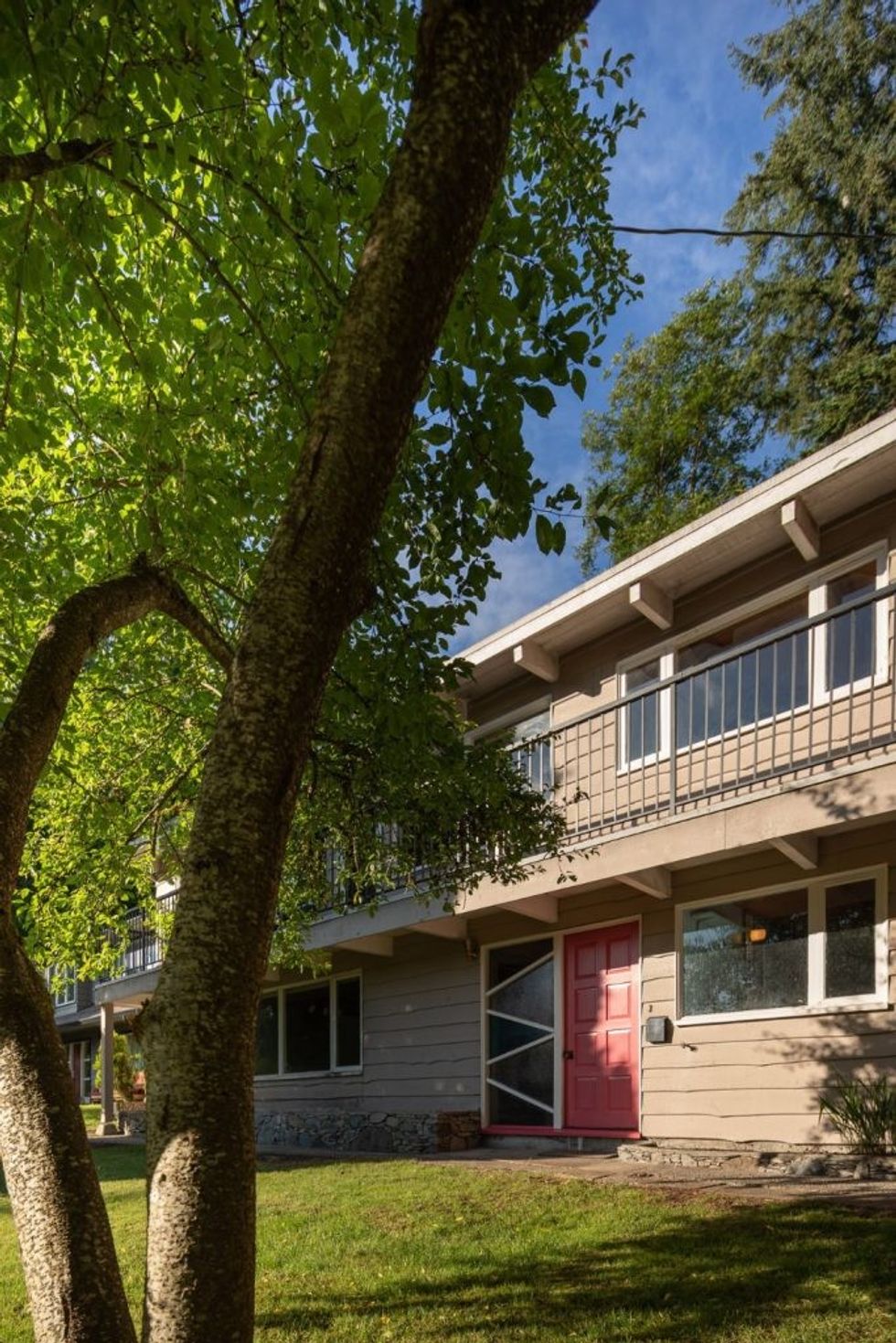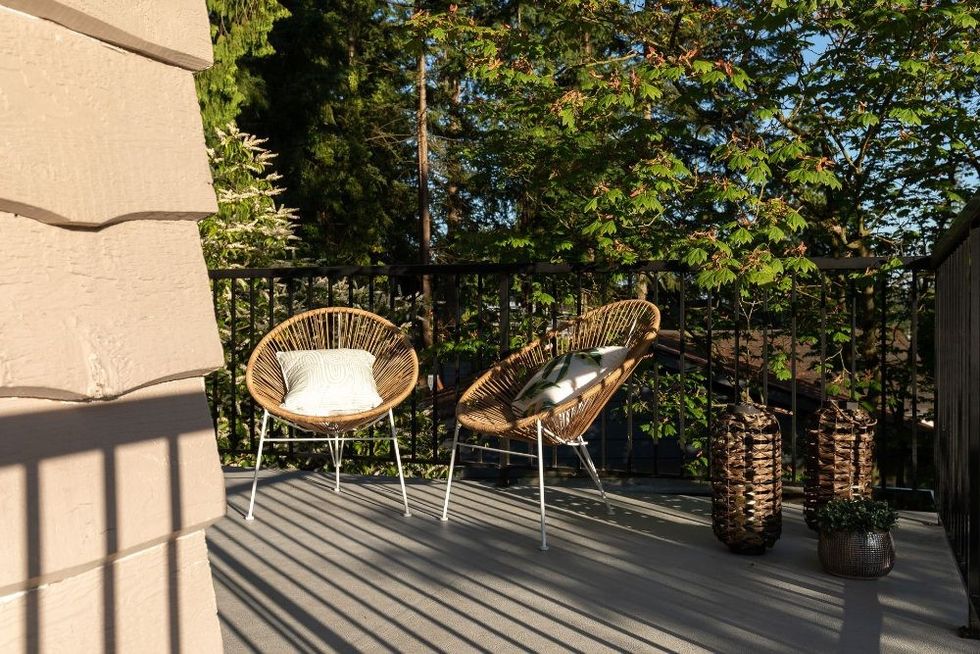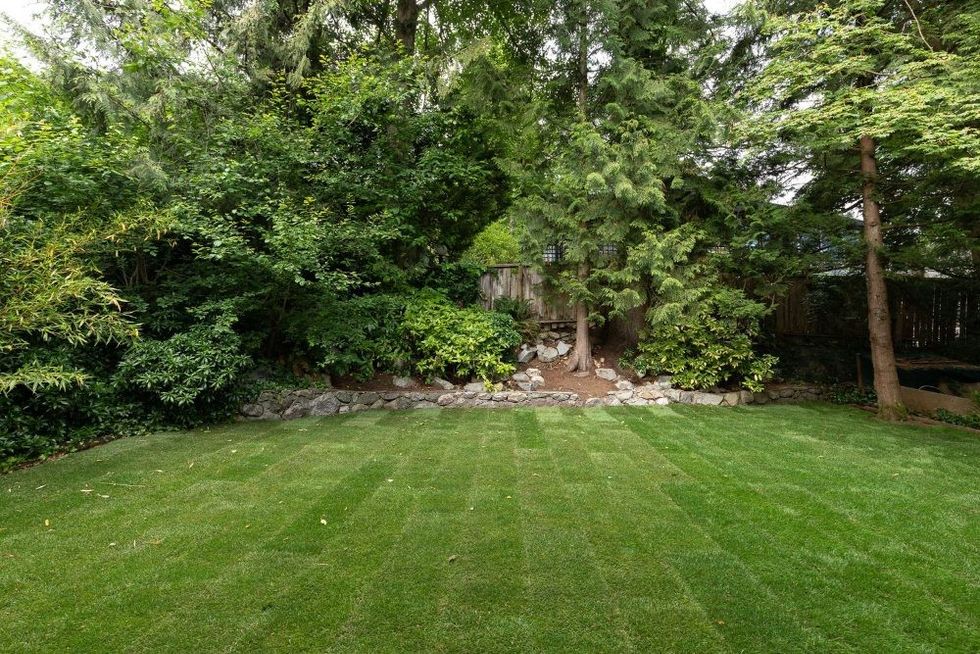 INTERIOR