New home prices dipped across Canada in September, as weak market conditions, falling construction costs, and high interest rates weighed on homebuilding.
According to Statistics Canada, the New Housing Price Index edged down 0.2% month over month in September, reversing the slight gain seen in August.
---
Montreal and Edmonton were the greatest contributors to the national decline, with prices falling 0.7% in both census metropolitan areas (CMAs), followed by Kelowna, with a 0.6% dip. The monthly declines were the first the cities have seen since June, with local builders laying blame on poor market conditions and reduced construction costs.
Six other CMAs experienced monthly declines in September, including Vancouver (0.4%), while prices remained unchanged in 15 CMAs, including Toronto, Halifax, and Victoria.
Only three CMAs saw prices increase in September; Gatineau led the growth, at 0.5%, while Calgary and Hamilton both registered 0.1% upticks.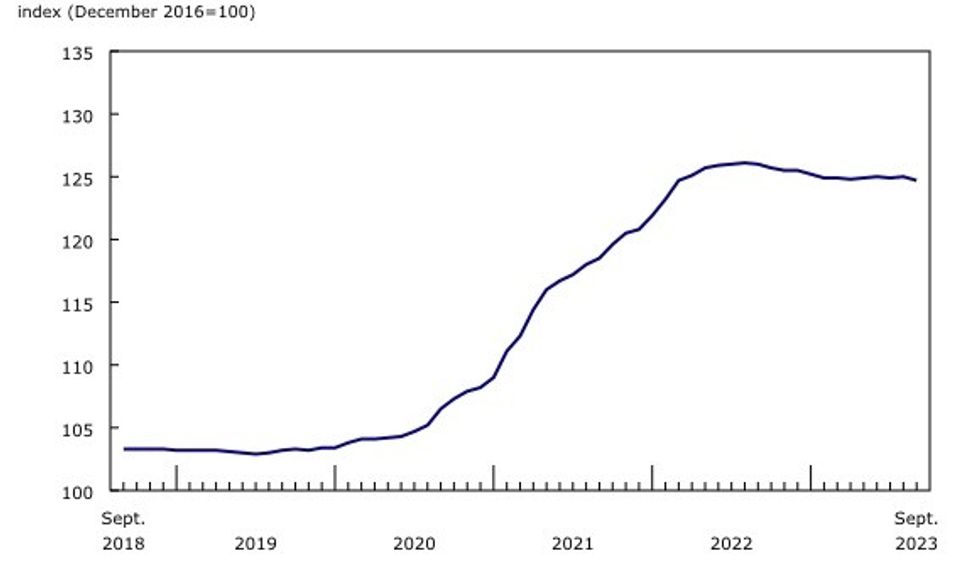 New Housing Price Index/Statistics Canada
Nationally, new home prices declined 1% year over year in September, following a 0.9% annual drop in August.
The decline was attributable to high interest rates, which have put downward pressure on the new housing market. According to data from the Canada Mortgage and Housing Corporation, there was a 46.4% annual increase in unabsorbed single-family home inventory in September.
Ottawa led the decline on a local level for a second straight month, with new home prices falling 4.3% annually. Edmonton and Victoria followed, with respective year-over-year declines of 3.8% and 3.7%.
Meanwhile, new home prices edged up 3.5% annually in Quebec, 2.6% in Calgary, and 1.2% in both St. John's and Sherbrooke.
Real Estate News