The results are in from the latest District of Muskoka Second Home Study.
A total of 5,952 survey responses were received -- the largest number of responses since the study's inception in 1973. The last two studies were conducted in 2017 and 2013.
---
The SHS informs Muskoka District Council on how second home households are used, how they may be used in the future, trends on individual needs, and how second homeowners participate in the local economy.
"We heard you -- thank you for taking the time to share your feedback and experiences with us," said Jeff Lehman, Muskoka District Council District Chair, in a press release. "The valuable insights we received from our Second Home Survey will fuel our efforts to enhance the quality of life in Muskoka."
Muskoka District Council received the final report Monday, July 17, 2023.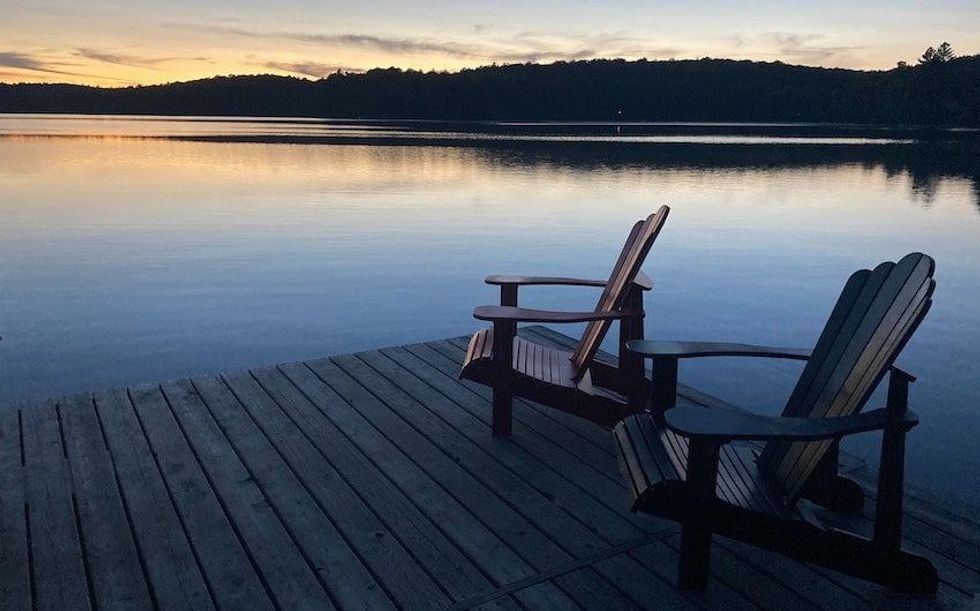 According to the report, the seasonal population across Muskoka has decreased by 0.56% since 2017 (81,907 to 81,452), however, the combined permanent and seasonal population has grown a cumulative 4% (142,506 in 2017 and 148,126 in 2023).
A total of 48% of the seasonal population is 55+ in age. A total of 43% of second home households earn over $200,000 annually, a 4% increase since 2017.
Of Muskoka's second homes, most -- 96.7% -- are located on a waterfront property. Notably, 56% of respondents indicated that their second homes are located on one of Muskoka's 10 largest lakes, a proportion that has increased from 44.5% in 2017.
Most of Muskoka's design-forward lakefront cottages can very aptly double as year-round homes -- complete with all the modern conveniences -- especially now that remote work has become the norm. Of those surveyed, 10.6% cited Muskoka as the location of their permanent residence. A total of 10.3% of respondents from the survey plan to make their second home their permanent home in the future, with an average of six years until their planned move. This represents a decrease from 2017 (12%), but an increase from 8% in 2013.
A total of 52.3% of second homes in Muskoka are currently winterized, according to the survey -- an obvious must-have for year-round livability. This figure remains unchanged from 2017 but is higher compared to the 48% reported a decade ago in the 2013 study. Winterization varies throughout the region, but Georgian Bay, with its high rate of water access-only properties (59%), has the lowest rate of winterization in Muskoka (38%), according to the report.
While it's easy to envision a peaceful lakeside lifestyle along the pines year-round, the 90% of seasonal residents have numerous reasons for choosing to permanently live elsewhere. Those most commonly cited include distance from employment and family and friends, climate, transportation limitations, and issues with internet access, according to the study.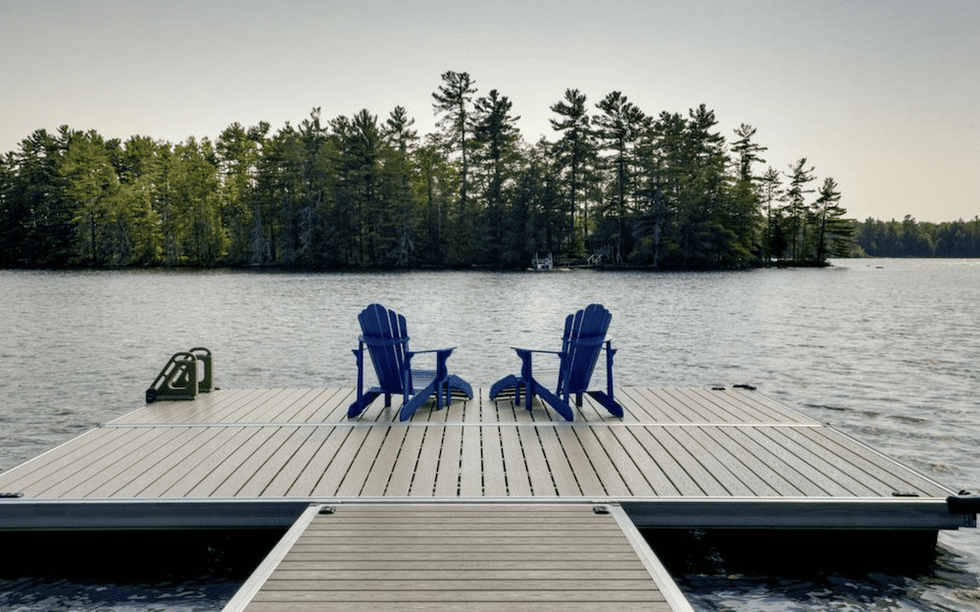 storeys.com
According to the study, the use of second homes in the spring and fall -- typical shoulder seasons -- have seen slight increases over time. According to the 2023 survey results, more than half of residents with second homes in Muskoka spend up to 30 days at this property in the spring and fall months. This marks an increase from 2017, when respondents said they spent up to two weeks at their second homes in the shoulder seasons. In the winter months, only 45% of respondents indicated that they never use their property, marking a decrease from 51% in 2017 and 54% in 2013.
A growing number of second homes are also rented out in Muskoka, reaching 11% in this year's study. This figure has increased from 7.3% in 2017 and just 3% in 2013, with an average rental period of 7.7 weeks per year in 2023. Even if you're renting out your property for sky-high rates, owning a property in Muskoka's pricey market sometimes requires co-ownership with friends and family. While 68% of second homes are owned solely, 30% represent co-ownership arrangements.
According to the survey, Muskoka's second home population comes from a wide variety of places in Ontario, Canada, and the world, with more than 400 unique permanent home locations identified by respondents. The most common location is the Golden Horseshoe (The Greater Toronto Area and the surrounding region). The proportion of respondents living outside Ontario has declined from 11% in 2017 to 6.3% in 2023.
According to the survey, cottage guests stay on average of two to five nights.
When it comes to the economic impact of those with second homes in Muskoka, 70% of respondents reported making the majority of their daily household purchases in Muskoka.
Muskoka