---
Just in time for cottage season, Muskoka's Port Carling is getting an innovative new modular retail complex. 
Ballance Containers first hit our radar last April, when the company produced Toronto's first modular laneway suite. By August, the brand showcased an innovative green container home at the Canadian National Exhibition (CNE).
Now, Ballance has created an innovative multi-level retail complex right in the heart of Muskoka. The premium boutique and one-of-a-kind container marketplace is officially accepting tenants to cater to the township's clientele of cottagers with dollars to drop.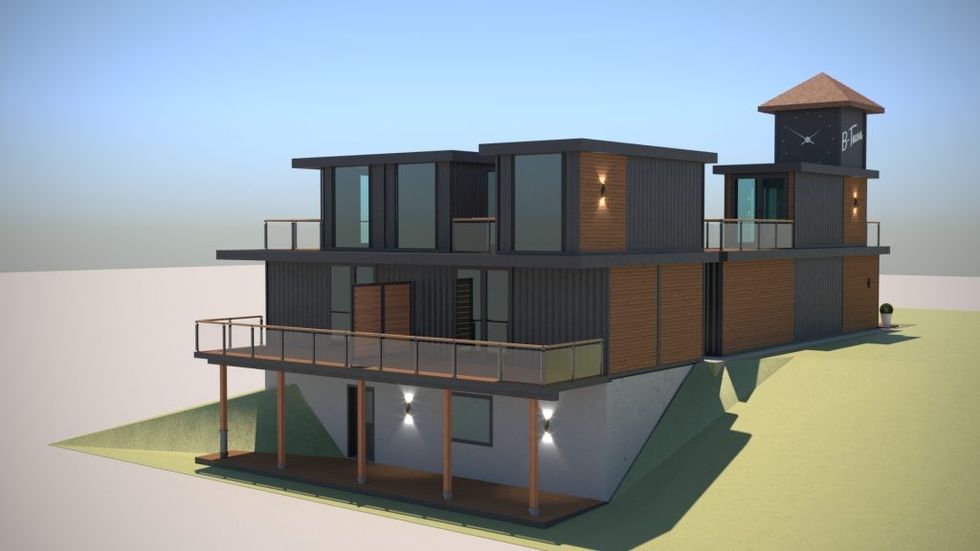 Ballance Containers
"We are very excited to launch Port Carling's first modular retail complex," says Eric Ballance, Founder of Ballance Containers. "Port Carling has become a beloved destination that is on many Ontarians wish lists. We know that retailers will thrive in this trendy new space and we invite interested tenants to come and see for themselves." 
The complex includes two ground floor retail spaces; a single 40-foot container (320 sq. ft) with two flip-up serving awnings facing the Main Street; and a double-wide 40-foot container (640 sq. ft) with a rear deck overlooking Lake Muskoka. The upstairs contains two retail accessory buildings to be used as office space or staff accommodation, with one 20-foot bachelor unit (160 sq. ft) and a double-wide 20-foot one-bedroom (320 sq. ft) with private decks.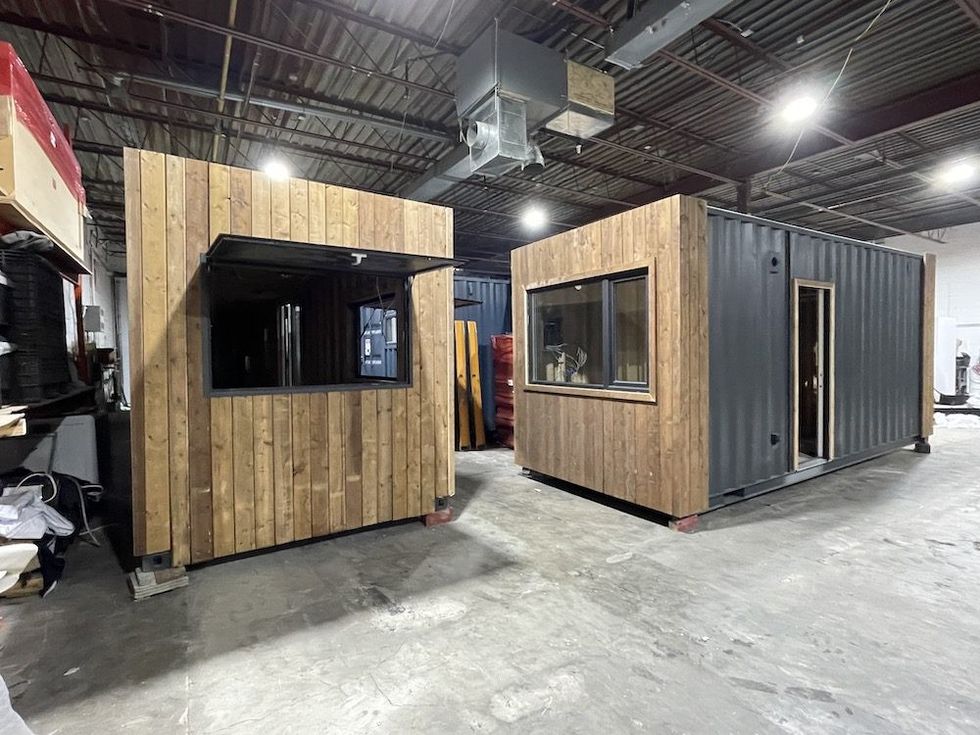 Ballance Containers
Port Carling has been home to an assortment of high-end boutiques throughout the years, as well as a Lululemon pop-up shop. There's no word yet in terms of type of retailers who will occupy the space.
No stranger to cottage country, Ballance Containers has built three container buildings in Muskoka Lakes so far and have plans for a very large mixed-use retail and residential complex in Bala in 2024. 
In their relatively short life span, Ballance Containers has become a leading Canadian producer of residential, retail, and event containers of both standard and custom design. Making life easier for purchasers, the company reduces red tape by offering permit application services.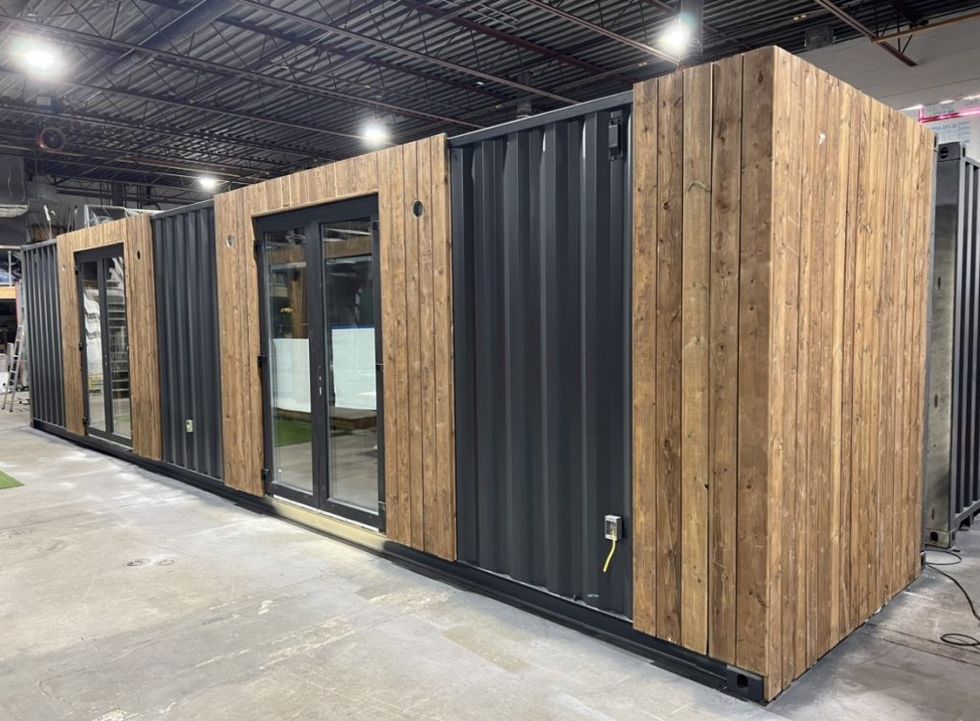 Ballance Containers
Their commercial container builds portfolio includes a 20-foot mobile radio station at Toronto's Stackt Market, multiple retail pop-up shops at St. Jacob's market in Kitchener, as well as a multi-level restaurant and beach bar in Florida. 
Container buildings have had a major moment in recent years -- and one that will likely stick around. The innovative solutions are celebrated for their durability, sustainability, and structural strength. They are also seen as a green solution, as containers can be equipped with energy efficient heating, cooling, and lighting, as well as solar and smart technologies to reduce energy use. 
Presumably, they'll also cost their tenants less in the way of rent compared to a traditional retail space. But, you never know. This is Muskoka we're talking about...
Muskoka