---
After a pandemic-inspired hiatus, the beloved Canadian National Exhibition (CNE) is back in all of its ride, oversized stuffed animal, and junk food-filled glory. 

And -- in addition to the fun and games -- it will also get guests thinking about the future of housing. 
Back in the spring, Toronto-based Balance Container Homes hit our radar with their innovative modular container laneway suite in the city's Leslieville neighbourhood. Now, Ballance Container Homes has been commissioned to create the Green Container Home, which will be showcased at the CNE Home Pavilion for the duration of the event (August 19 - September 5).
At the start of the pandemic, Ballance Container Homes recognized the growing need that people had for more living space and focused on building sustainable modular primary and secondary residences including home office, gyms, and laneway homes.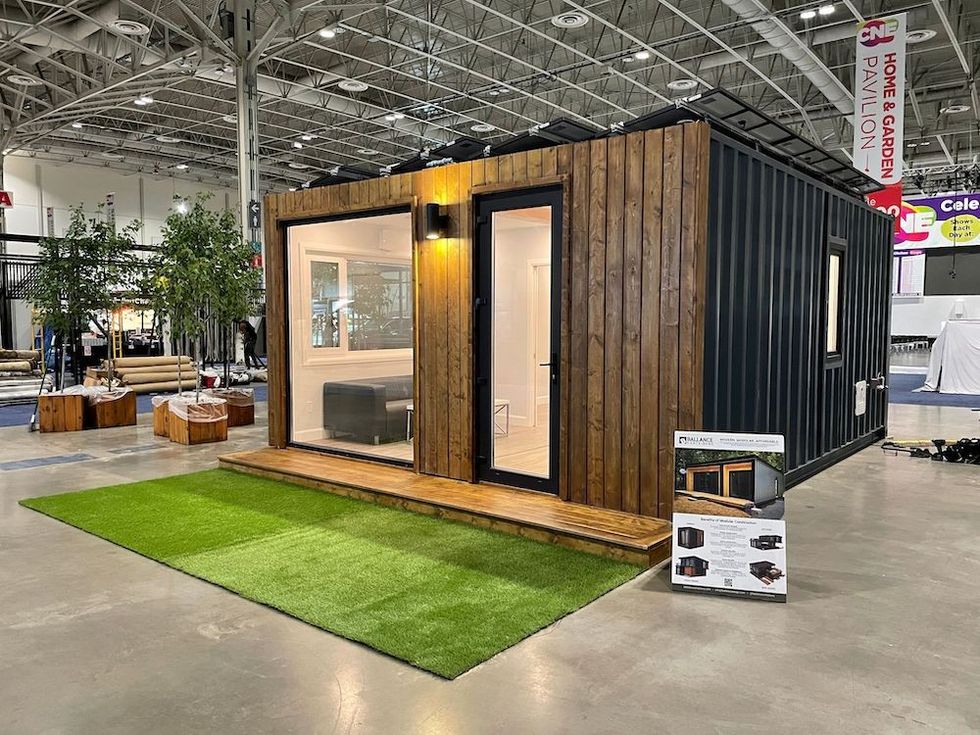 The company's latest creation is a 320-sq ft. unit that is completely off-grid and powered by solar and propane with the brand's incineration water treatment system. The home features a full 10x10 bedroom, open concept living room, galley kitchen, and a full washroom. A mechanical room houses the off-grid waste water incineration system, solar batteries, and inverter. Ballance container homes partnered with Mircro Green Solar, EcoJohn Incineration Systems, Enerplace, Royco Electric and Stott HVAC to create the innovative green home. 
"We were honored to be asked to create the Green Container Home. We have learned a lot over the 50 years we have been constructing homes and have been creative and resourceful when it comes to adaptation," says Eric Ballance, founder of Ballance Container Homes. "We all need to be mindful and find ways to reduce our carbon footprint and learn to leverage solar power and other natural energy sources and materials. We truly believe that green homes are the future and this proto-type will inspire many to rethink what they want and need when it comes to their living space."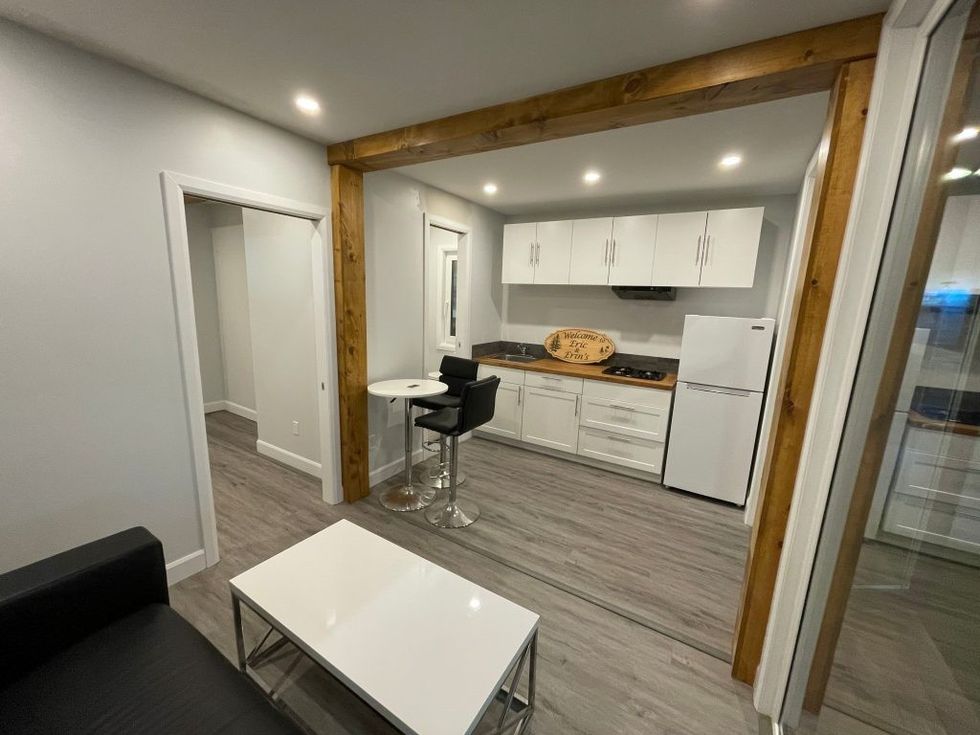 The showcase of the Green Container Home comes at a time of increasing attention to environmental impacts when it comes to homebuilding and home renovations. Green buildings like this are just one piece of the sustainability puzzle needed to address climate change and create meaningful and progressive communities.
Not only environmentally friendly, the container home is compact enough to fit on an existing urban lot. Legalized in Toronto in early 2018, laneway homes are celebrated by many (though loathed by some of the NIMBY set) as a solution to the housing supply crisis, an alternative to long-term care homes for aging in-laws, and a source of rental income to help with costly mortgage payments. The same can be said for Toronto's recently legalized garden suites.

With a small but efficient design, container homes like these make the prospect of secondary suites simpler than ever.
Real Estate News