---
So far in 2023, the Muskoka-area real estate market has vastly underperformed compared to years prior -- but an uptick in both sales and prices in February may signal a bottom for the market correction.
Sixty-nine properties traded hands last month in the Lakelands -- which spans Muskoka, Haliburton, Orillia, Parry Sound, and Southern Georgian Bay -- according to new data from The Lakelands Association of Realtors. Although down roughly 50% from both February 2022 and 2021, it's a noticeable step up from the 56 sales seen in January of this year.
Ross Halloran, Broker and Senior VP Sales for Halloran & Associates, Sotheby's International Realty Canada notes that for Muskoka waterfront properties in particular, "the correction really came into full bloom in January and February of 2023." Just 20 sales took place in February for waterfront properties in the Lakelands North region, with the total dollar volume coming out to $19,390,800 in February -- a staggering 72.3% drop from one year prior.
"Significant market value gains achieved during [the] pandemic, from March of 2020 through February 2022, have been mostly wiped out by the end February 2023," Halloran said.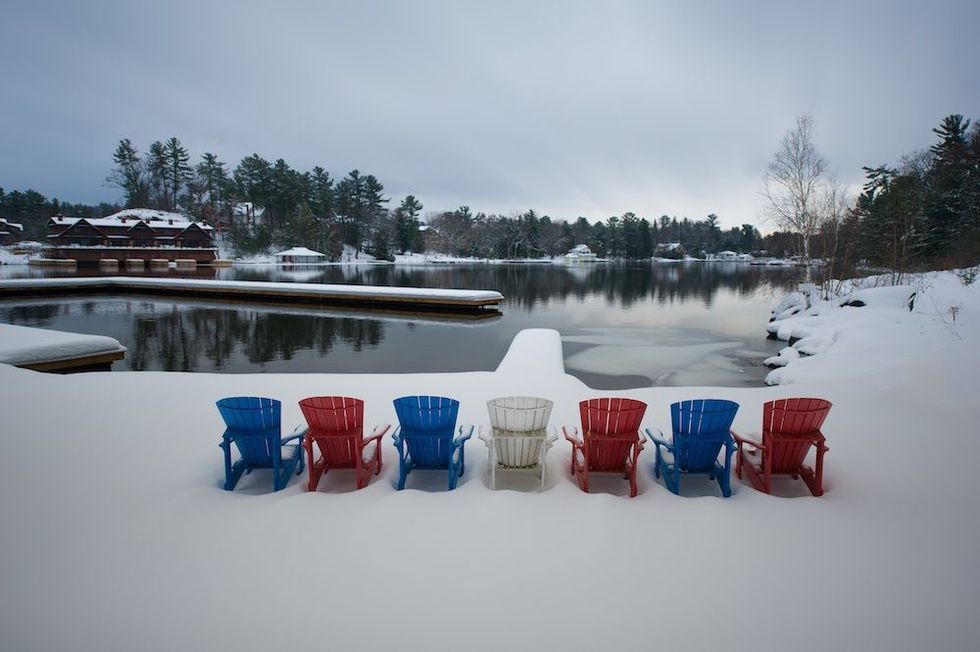 Factoring January sales, however, Halloran says the statistics "further support the bottoming out of the year's correction." Although the number of waterfront Muskoka property sales remained relatively unchanged -- 21 in January compared to 20 in February -- the average price inched from $938,739 in January up to $969,540 in February.
READ: This 4-Season Cabin-Style Home in Mattawa is a 'Northern Dream'
All signs are pointing to a shift towards more balance for the Muskoka waterfront market, Halloran says. The sales-to-new-listings ratio has dropped down to levels seen from 2013-2016, and the months of inventory has shot up noticeably, going from less than two months' worth in February 2021 and 2022 to more than eight months' worth in February 2023.
"In addition, days on market statistics have increased by more than 35 days, reflecting the 2021 shift from a sellers' market to more of a buyers' market, [wherein] patient buyers finally have more leverage in negotiating for the purchase of waterfront properties than they have had over the last five years," Halloran said.
However, with the number of active listings still sitting well below pre-pandemic levels, sellers remain in a relatively strong position.
"Leading into the spring of 2023, and if priced correctly, [listings] should sell before summer of 2023," Halloran said.
---
This article was produced in partnership with STOREYS Custom Studio.
Muskoka