Muskoka
"A More Balanced Market": Muskoka's Housing Correction Spells Good Things for Prospective Buyers
Like Canadian real estate on the whole, Muskoka's market has experienced a cool down this year as the world has inched back to its pre-pandemic ways. Demand in cottage country has levelled out, but according to a local realtor immersed in its luxury market, this spells good things for prospective buyers.
"Prices are off a good 20% from the height in March or April, and with the chance of further increased rates and a recession, there could be another 5% or 10%. So, you're looking at a 25% to 30% average price reduction from the height," says Steve Haid, Managing Partner of PSR Brokerage Muskoka. "Over this fall into next spring is a great time for people to buy real estate in Muskoka."
Haid began noticing signs of a housing correction in March, and softening conditions ever since.
READ: Rising Interest Rates Chill August Muskoka Sales
According to the most recent figures from the Lakelands Association of REALTORS, sales of waterfront properties were off 44.9% from the year prior in September, while non-waterfront sales were off 39%. Sales of both property types were below the five-year average, as well as the 10-year average for September.
As such, total dollar values also saw a year-over-year decline. More specifically, waterfront sales totalled $156.9M, down 45.9%, while non-waterfront sales totalled $259.5M, down 41.3%.
But Haid warns this is "just a transitional period." Muskoka has chronically low housing supply, particularly in the lakefront segment. "And that's just because properties are passed down through generations and a lot of families don't sell their properties. We're looking at one of the lowest times in the history of inventory."
This means it won't take much for demand to intensify once again.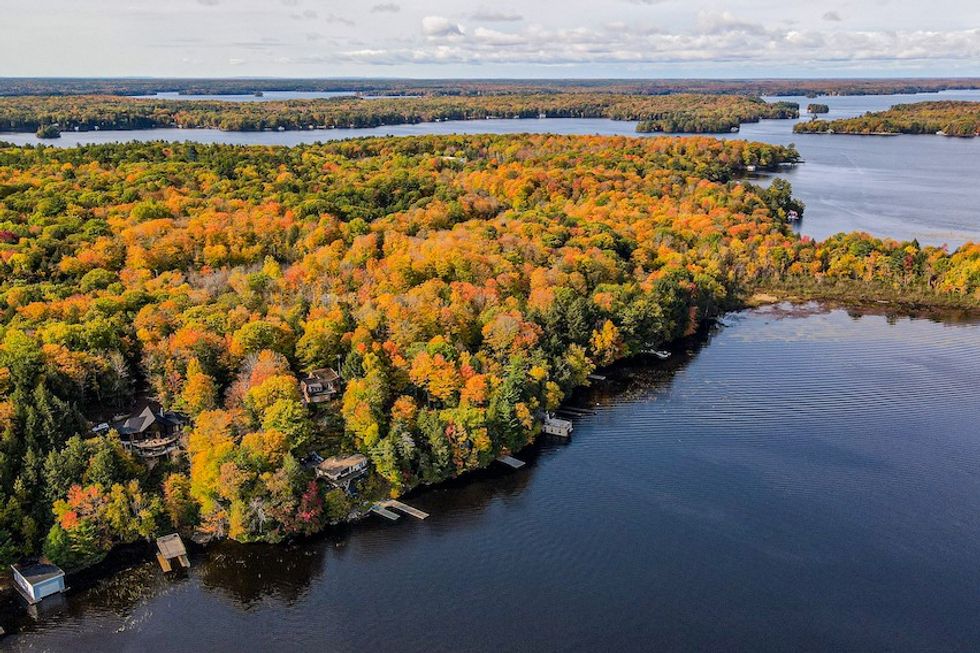 With that said, the high interest rate environment has moderated Muskoka's market for the time being. Haid says that, historically, the region tends to see an uptick in selling activity in the fall — and as such, properties are typically priced higher — but that isn't the case this fall.
"Even though inventory is low, the buying mentality is not there. Buyers aren't pulling the trigger, so properties are sitting on the market longer," he says. "It's allowing buyers a better chance to negotiate and put in conditions; financing conditions, home Inspection conditions. It's getting to a more balanced market like it used to be before the pandemic."
While Muskoka's market is more buyer-friendly than it has been in years, the high interest rate environment is certainly impacting lending.
Donna Murphy, a local mortgage agent, says that since the latest rate hike, she's had an uptick in inquiries from prospective buyers looking to understand their lending options.
"The biggest question is, 'do we go variable or fixed?'" she says. "If you are not concerned with fluctuating mortgage payments or interest rates, historically, the variable has done well, but it is a personal preference. Some people are starting to choose the fixed option now as opposed to riding out the variable."
READ: As Rates Go Up, is a Variable or Fixed-Rate Mortgage Better?
In addition to discussing rate options with a mortgage agent, Murphy urges anyone interested in purchasing in Muskoka to ask about payback penalties — should a buyer purchase a luxury cottage and choose to sell in a few year's time — and options for leveraging an existing mortgage against a new one, if someone is looking to relocate.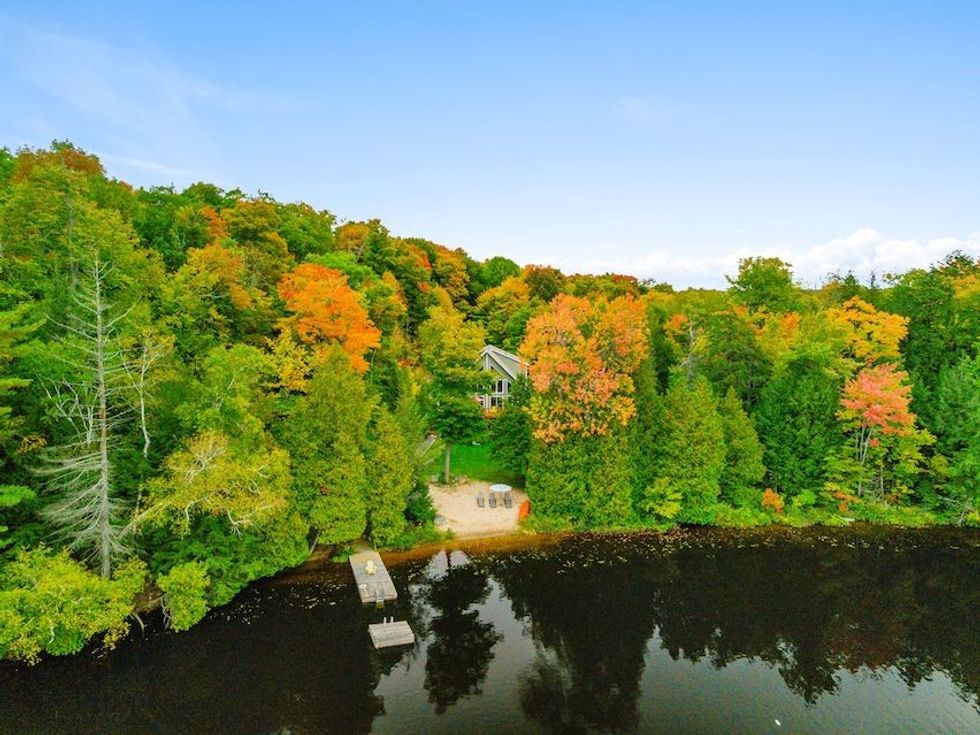 With winter around the corner, Haid recommends purchasing now or come spring. Although he can only speculate as to when it will be, he expects demand to come back in a big way.
"As soon as interest rates stabilize, we're probably gonna see a very robust real estate market going forward, and we will see prices increase a lot again," he says. For gun-shy buyers, he recommends connecting with a local realtor to, at the very least, understand the buying opportunities out there.
"It's a prime real estate area. So typically, if you buy in a prime cottage country area like Muskoka, real estate tends to hold its value or appreciated value just depending on how the real estate market is going."
Cover photo: 1119 Skeleton Lake Road, Muskoka, Ontario (Steve Haid with PSR Brokerage)