If you're heading up to Muskoka this weekend and have a soft spot for pizza, we have some important news for you. If you haven't already heard, automated pizza joint PizzaForno just opened up shop in Port Carling to satisfy all of your 24-hour pizza cravings.
---
If you arrive in town late in the evening, you can now rest assured that you won't go to bed hungry once you hit the cottage, thanks to PizzaForno's fresh-to-order artisan pizza, made in just three minutes.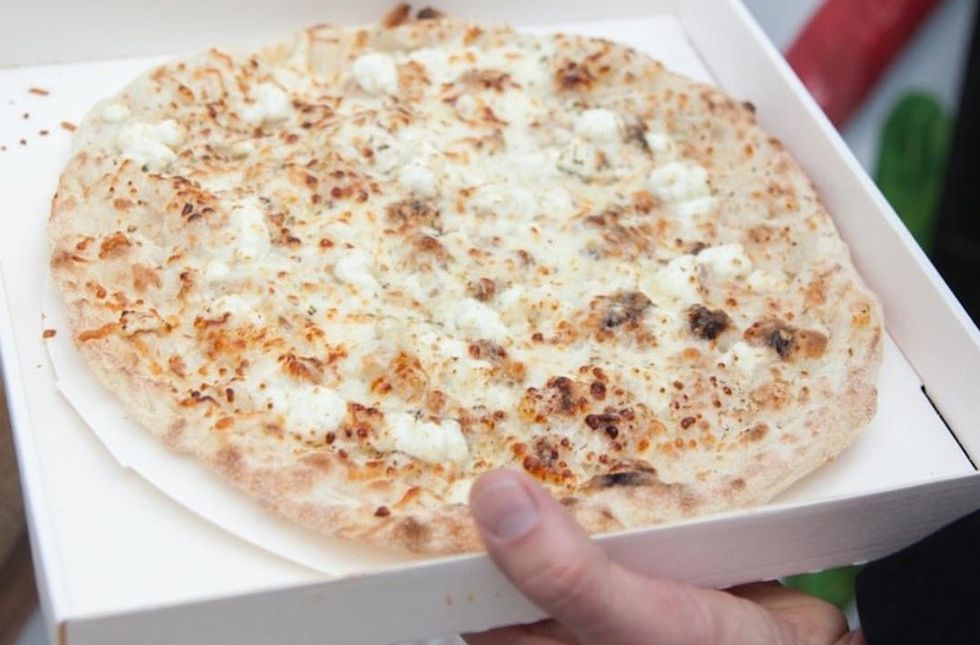 So far, the vending machine-style pizza stand has made an extremely successful debut in Muskoka (think: talk-of-the-town level) since its launch in late May.
READ: Ultra Modern Meets Muskoka at This $11.75 Million Cottage (PHOTOS)
Located in the parking lot of a Shell gas station on the edge of Port Carling (3658 Muskoka Road 118 West), the machine allows users to choose between seven varieties of hot 12-inch pies for about $12 each. Options include BBQ Chicken, Pepperoni, Honey Chevre, Hawaiian, Cheeseburger, Four Cheese, and Veggie. The pizzas are cooked in a patented conviction oven and transported with the help of a robotic arm.
The machine accepts credit, debit, and – somewhat surprisingly – even good, old-fashioned cash.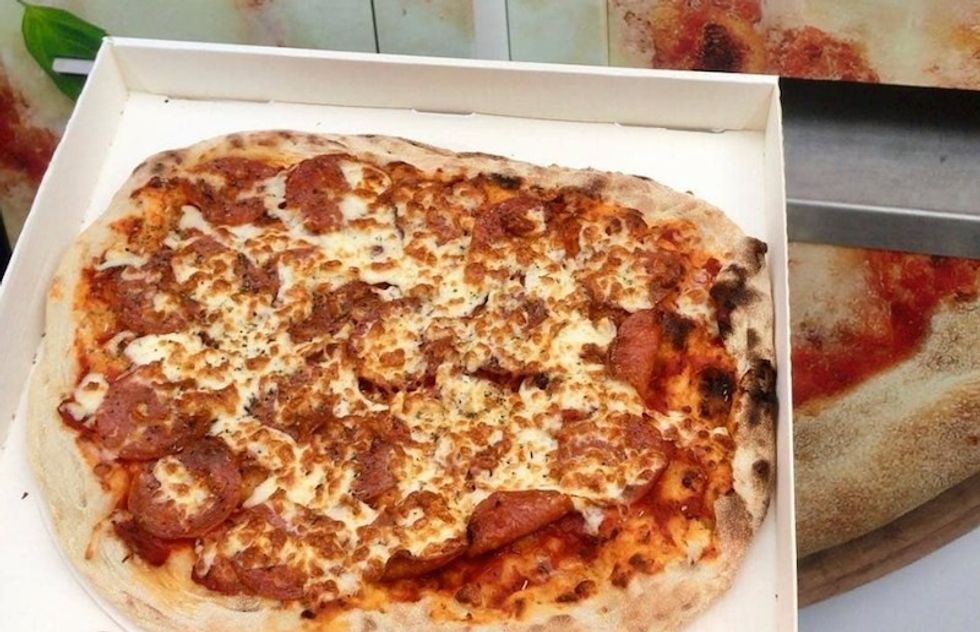 Aside from the quality and convenience, a contributing factor to the quick success of PizzaForno in Muskoka is likely the safety element COVID-wise: things like social distancing considerations and servers are removed from the equation. All machines are disinfected frequently and equip with hand sanitizer.
With that said, a potential negative of the new venture is the impact that this larger Toronto-based company – which first launched on Bay Street in 2018 – could have on the already undoubtedly struggling local pizzerias. But, just as there are still those who crave an authentic cottage experience (as opposed to the "Toronto meets Muskoka" scene), it's safe to say there will be those who prefer the experience of visiting a restaurant for a pizza fix, especially in a climate when doing so has become a novelty after month of closures.
With 15 current machines, PizzaForno has plans to expand into thousands of locations across North America in the coming years. Most recently, the brand opened a location in Collingwood – something to keep in mind for ski season.
Muskoka