---

As much as the thought may count when it comes to (bad) birthday presents, in the real estate industry, it's the ability to get things done that will be remembered most.
Which is why, with our second annual 'Most Influential in Real Estate', we chose to focus on the change-makers in Ontario and British Columbia as those wielding the most influence in a market still trying to find its footing amidst a changed economy.
They might be new to the scene, or represent the old guard, but everyone (and everything) on this list held significant sway in the sector in 2023.
So, without further ado, and in no particular order, here are the most influential people – and yes, a few institutions, organizations, and associations ­– in Ontario real estate in 2023.
(You can find BC's Most Influential here.)
Olivia Chow | The (New) Mayor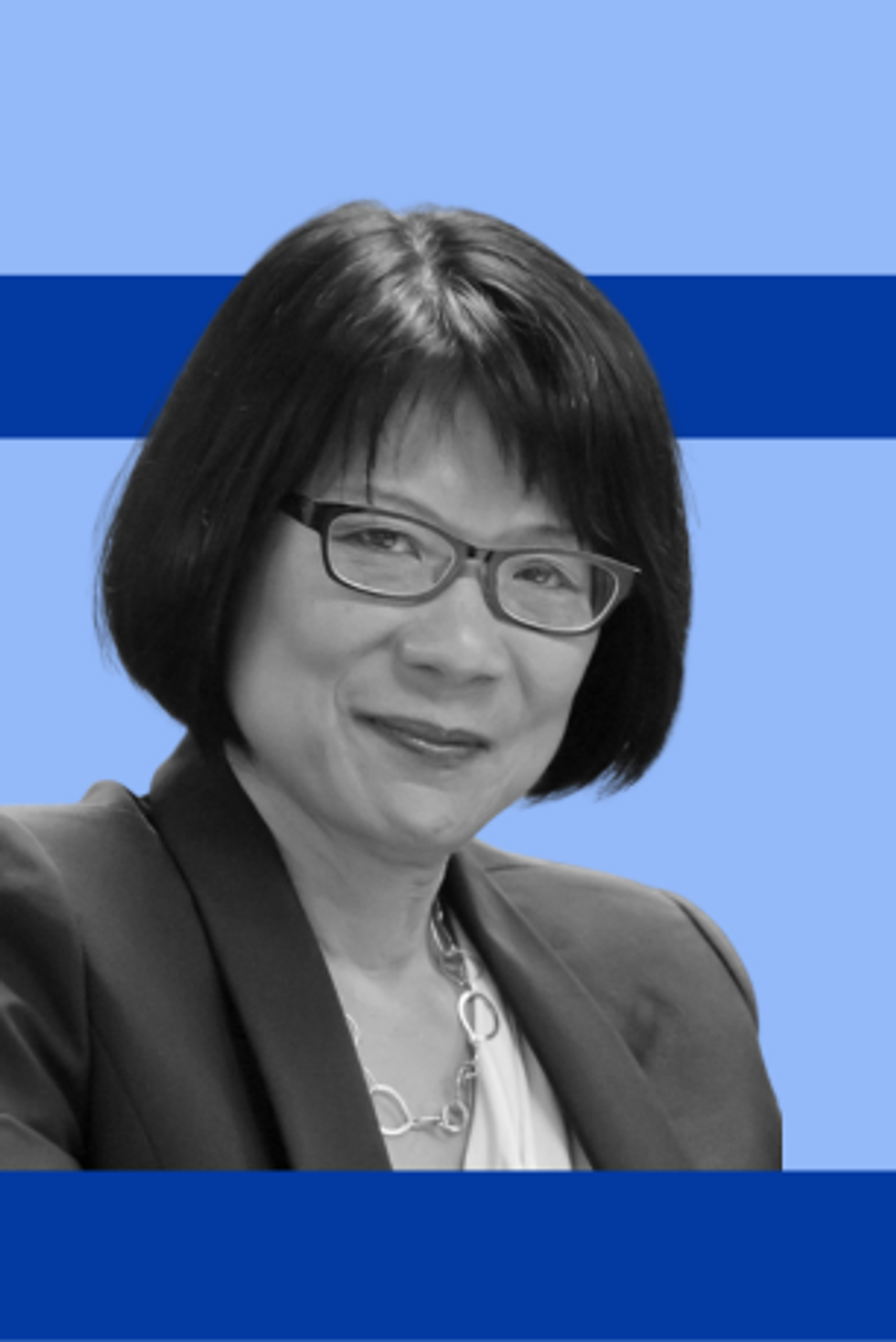 Mayor of Toronto
She's laser focused on tackling the epicentre of Ontario's housing crisis.
Olivia Chow's election to Mayor of Toronto was quite the, ahem, affair, but since taking office in July, she's hit the ground running on the housing front, accomplishing in her first week alone what others couldn't do in years.
Chow inherited a city in the midst of an affordability crisis (and with a severe deficit). While her progressive, tenant-friendly housing policies may not (see: definitely won't) be loved by everyone in the development industry, they do appear to be trying to ensure every Torontonian has a home they can afford. Since stepping into the role, Chow has approved a new Municipal Land Transfer Tax for luxury homes, is creating a framework to raise the Vacant Home Tax to 3%, has secured $26.4M from the Province to help house asylum seekers, and brought together a $13.4M top-up to the Canada-Ontario Housing Benefit.
But perhaps the most tangible of Chow's plans has yet to come to fruition: building 25,000 affordable rental homes — on top of the 40,000 the City previously committed to. To do this, she's promised to get the City back into the development game rather than leaving it up to the private sector. And as Chow tries to negotiate a "New Deal" for the city with Ontario Premier Doug Ford, who hasn't exactly been subtle in his disdain for giving Toronto more money, all eyes will be on her Mayorship to see how she helps the city weather this unending storm.
Tiff Macklem | The Rate Master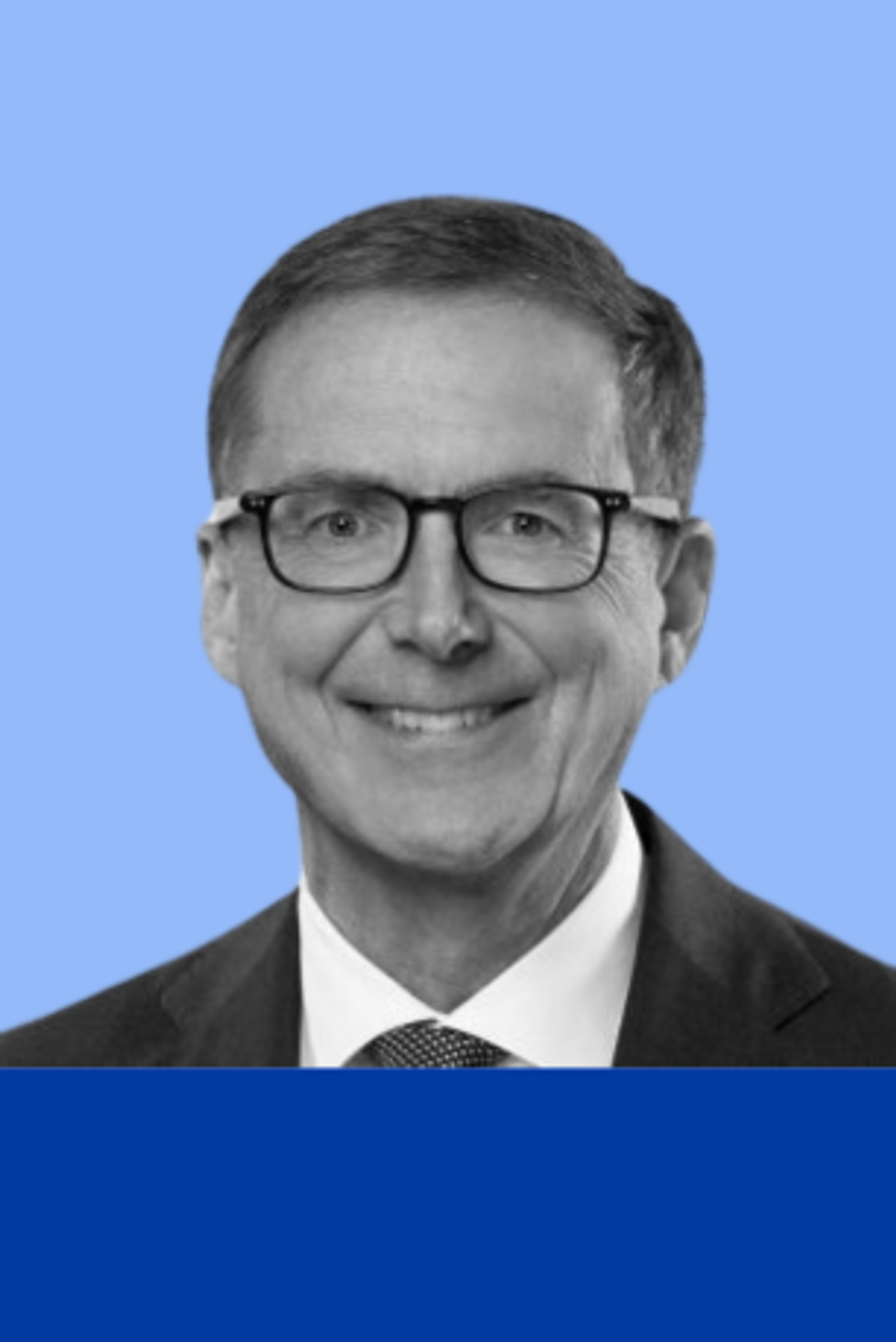 Governor of the Bank of Canada
Ten rate hikes in, he's pulling all of the housing market's strings.
There is perhaps no one person in all of Canada whose announcements are as closely watched (or as widely dreaded) as Tiff Macklem. Even in between rate announcements, the central bank, and the knock-on effects its now 10 hikes have had, are at the forefront of nearly every real estate and financial story across the country.
In its continued crusade against persistently high inflation, the Bank of Canada has put a considerable drain on the wallets of Canadians, adding hundreds, if not thousands, of dollars to monthly mortgage payments and raising the bar on their ability to qualify for a mortgage, slowing sales in most major markets.
Although Macklem brought some small sense of relief with a few rate holds this year, how much the industry needs to brace for buyers who bought when rates were low having to renew at much higher rates in the next few years will be entirely up to Macklem as he carries out the rest of his term through 2027.
Donald Schmitt | The (Ontario Place) Architect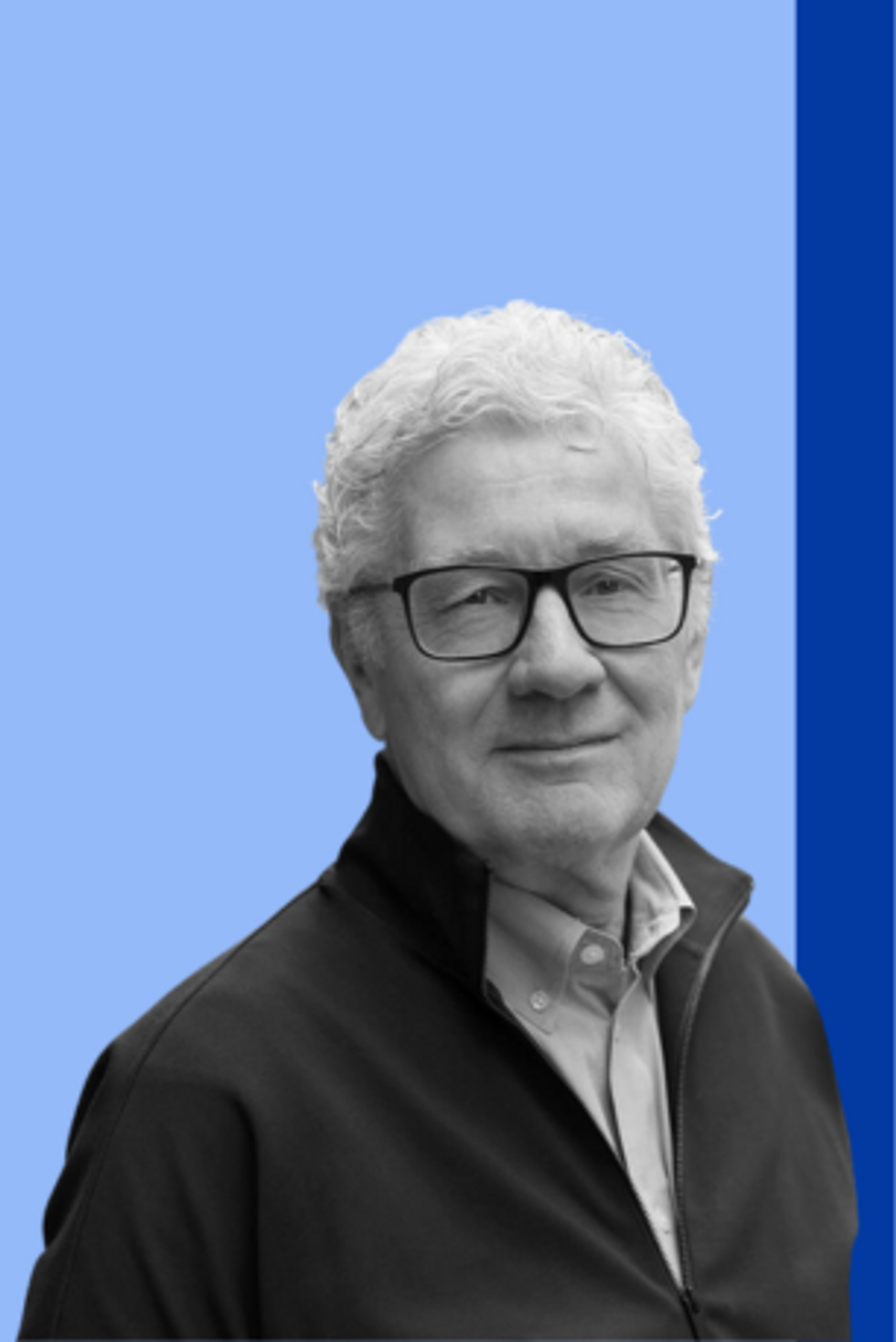 Principal at Diamond Schmitt Architects
He's designing the province's most hotly contested development.

Donald Schmitt has had a long and formidable career as one of Canada's most prominent architects, designing everything from the transformation of the Senate of Canada building in Ottawa to The Drake Hotel Modern Wing in Toronto.
Even if you haven't heard of Schmitt, you have most certainly heard of his latest project: the rather controversial Therme spa that's coming to Ontario Place. Schmitt, alongside fellow Diamond Schmitt Principal Gary McCluskie, has had the honour of designing what will undoubtedly be one of Toronto's most notable developments in the coming years. And he's had that honour several times over now.
Amidst pushback from the public, politicians and advocates alike, several iterations of the Therme spa design have been put forward, each time geared at getting more people on board with more green space, a smaller building footprint, and greater input from local Indigenous leaders. It's a closely watched and ever-developing situation, and Schmitt's designs – and potentially his entire legacy – are at the centre of it.
Tim Ng, Jose Uribe, Norm Li | The Visionaries
Principal and Founder of ADHOC STUDIOS and BLACKLINE; Founder and Creative Director of Pureblink; Founder of Norm Li
They're painting the pictures of tomorrow's urban centres.
Condos and the GTA, the GTA and condos. They go together like peanut butter and some very expensive jelly. Rapid densification of our cities is needed to help bring balance back to the market, and the pre-construction economy, which has always been a central pillar in real estate, has become even more important than ever – not to mention the critical role selling something that doesn't yet exist plays in the market.
Tim Ng, Jose Uribe, and Norm Li are three digital designers whose powerful and innovative renderings of future condo developments are quite literally painting the picture of what our major urban centres of tomorrow will look like. Collectively, they've illustrated the vision for thousands of newsworthy Ontario condo builds, including Ng's renderings of the mega-tall Skytower, Li's drawings of the transformative Pickering City Centre, and Uribe's depiction of Toronto's highly anticipated The Well. If you want an idea of what Ontario will look like in a few years time, their portfolios are a great place to start.
Rentals.ca | The Data Driver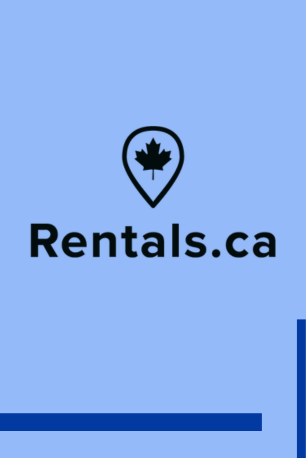 Rental listing website
In just a few years, Rentals.ca has cemented itself as the media's go-to for rental market data.
If you're reading a news story about the current state of Canada's rental market, there's a very high chance it's relying on data provided by Rentals.ca. Everywhere from CBC to the Toronto Star to the Globe and Mail (and yes, STOREYS) publishes articles based on Rentals.ca's monthly market reports, veritably dominating the rental data sphere.
It's seen an explosion of notoriety in just a few years, and a very impressive one at that. Under the leadership of CEO Max Steinman since marketing software firm Rentsync's purchased Rentals.ca a few years ago, the listing platform has made a concerted effort to pull data from its millions of monthly users and provide a variety of regular market reports that the industry has come to know and rely on.
But with rapid growth and big injections of funding generally comes two outcomes: flourishing success or losing sight of what made you great in the first place. We certainly hope for, and look forward to, the former.
Denise Baker, Piper Morley, and Sidonia Tomasella | The Counsel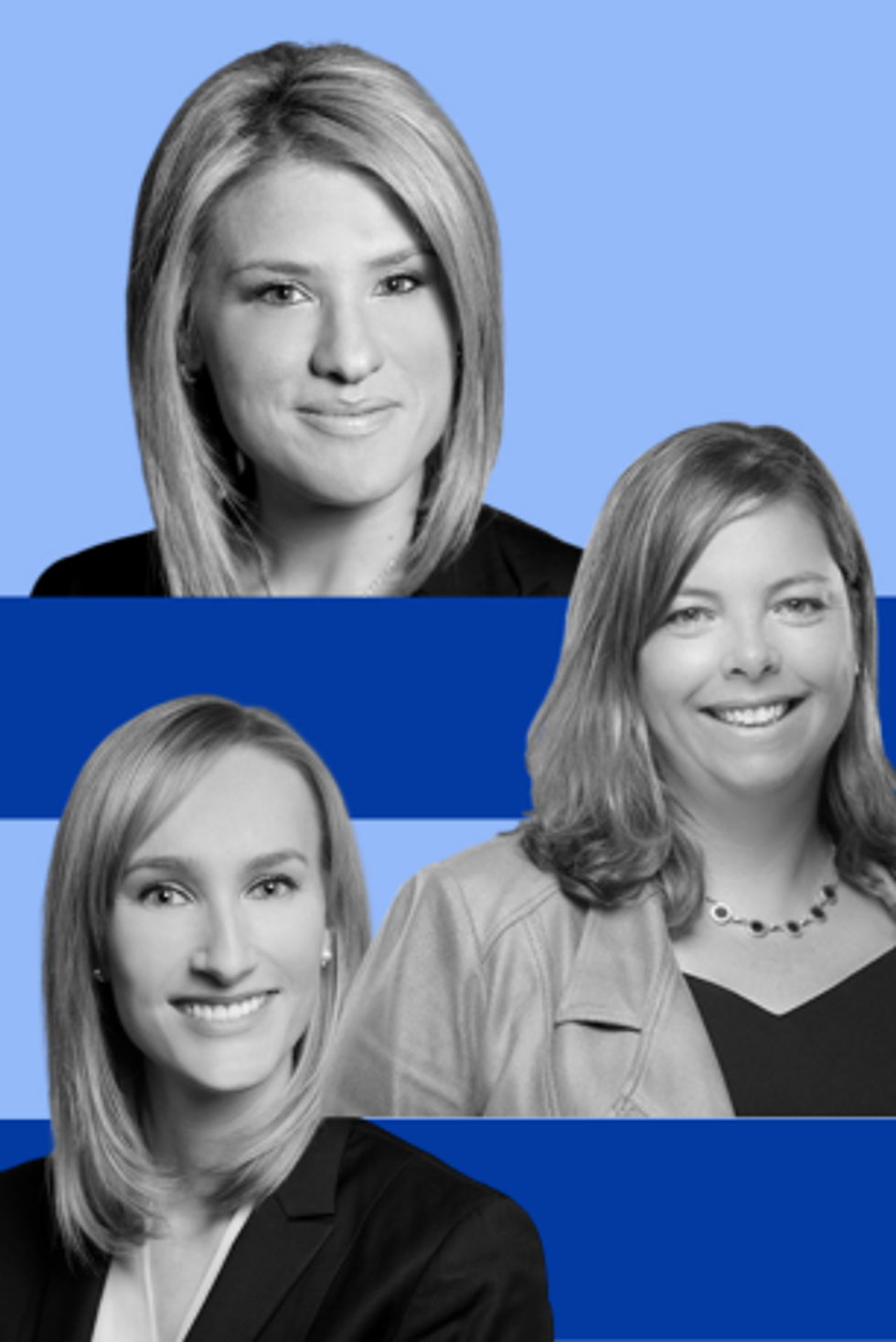 Co-Managing Partner at WeirFoulds; Partner at Borden Ladner Gervais LLP; Partner at Aird & Berlis LLP
The behind-the-scenes powerhouses helping to shape Ontario.
From successfully challenging the legality of bylaws to arguing for developments in front of the Ontario Land Tribunal, Baker, Morley, and Tomasella are three of Ontario's top municipal lawyers, working behind the scenes to shape the future of the province.
Not only are they trusted by high-profile developers to overcome any legal hurdles that might stand in the way of their projects, but Baker, Morley, and Tomasella also all have experience working on the side of municipalities, making them an all-around go-to for complex municipal issues including construction disputes, municipal finance matters, and expropriations. Their leadership, legal prowess, and history of positive outcomes have made them influential figures in the legal community, setting a high standard of excellence for their peers.
Daniel Drimmer | The Landlord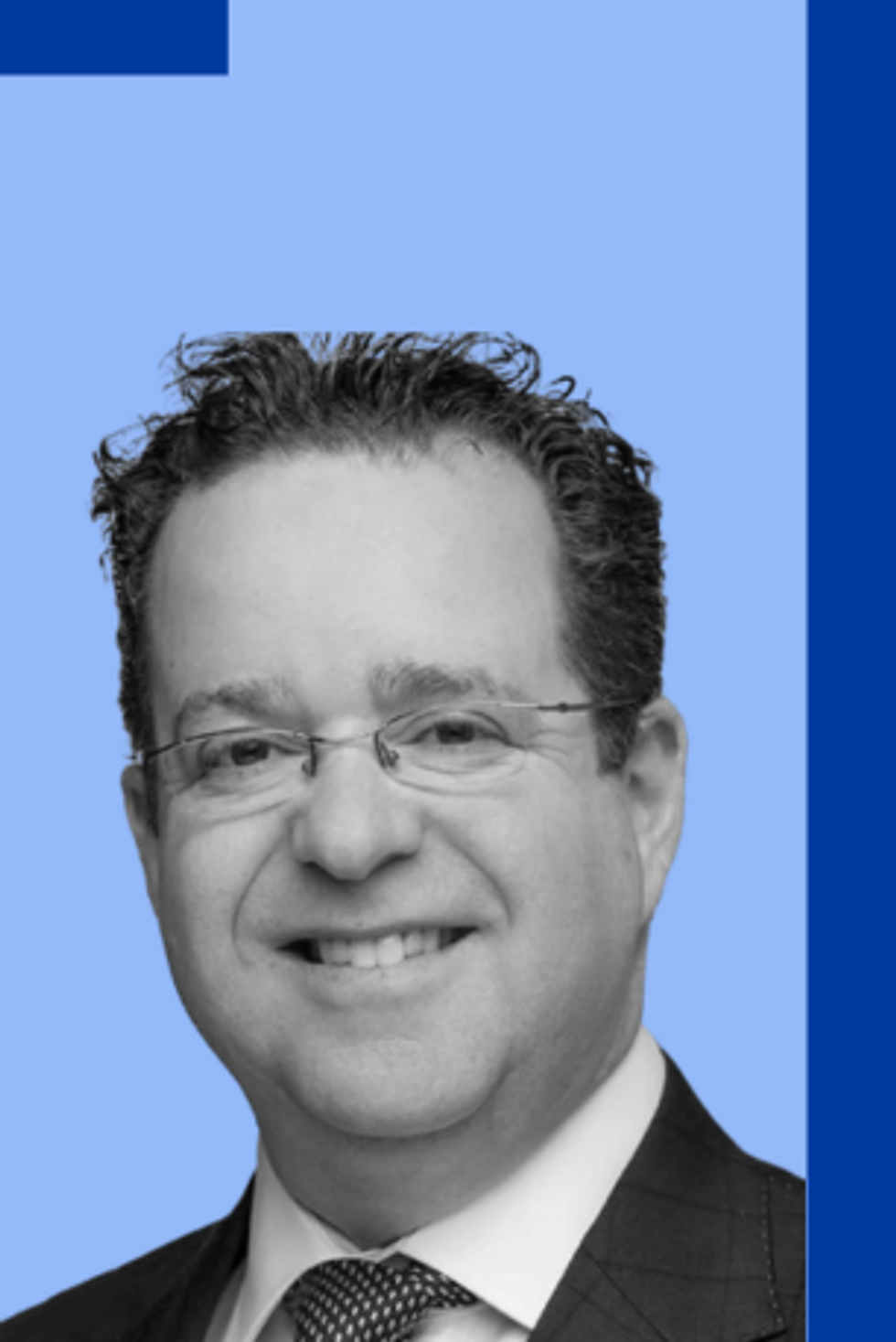 Founder, CEO of Starlight Investments
He houses more Canadians than anyone.
As Founder, CEO, and President of Starlight Investments, Drimmer's influence extends far beyond his many impressive titles. His significance lies in his ability to steer Starlight Investments into a powerhouse in the real estate industry.
With more than 66,000 multi-residential homes (and over 9 million sq. ft of commercial space) across North America, Starlight provides rental housing to hundreds of thousands of Canadians at a time when purchasing is far out out of grasp for many.
Although landlord may not be the most beloved profession — just ask the tenants who have protested against rent increases in recent years — there's no denying their importance in today's market, never mind being the single largest one in the entire country.
Vic Gupta | The Creator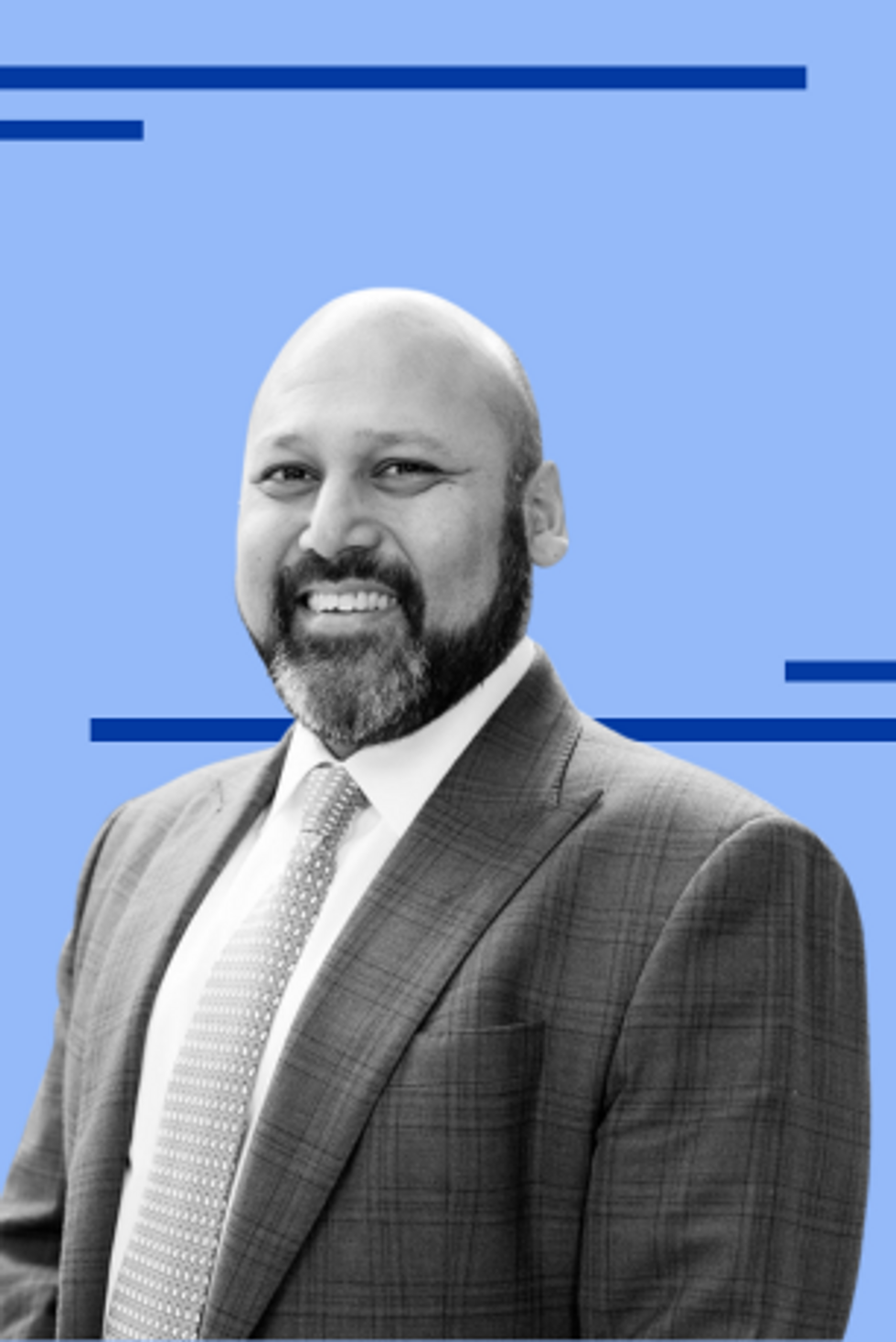 CEO of CreateTO
Bringing public and private together to create more housing.
Since taking over as CEO of CreateTO in 2021, Vic Gupta has emerged as an influential figure in the realm of housing and urban development with a dedication to tackling Toronto's housing challenges head-on.
Under Gupta's leadership, CreateTO has fostered partnerships with private developers and non-profit organizations to create affordable and mixed-income housing solutions on City-owned lands. This year alone, CreateTO has broken ground on nearly 800 rental homes, moved forward on the Toronto Coach Terminal reimagining, and sold two City-owned properties to Toronto Metropolitan University, generating funding for new affordable housing while simultaneously allowing TMU to grow.
Gupta understands the urgency of Toronto's housing crisis, and – at least for the moment – he has the ability to bridge the gap between public and private interests to foster a more inclusive and accessible housing landscape for the city's diverse population.
Yabu Pushelberg | The Tastemakers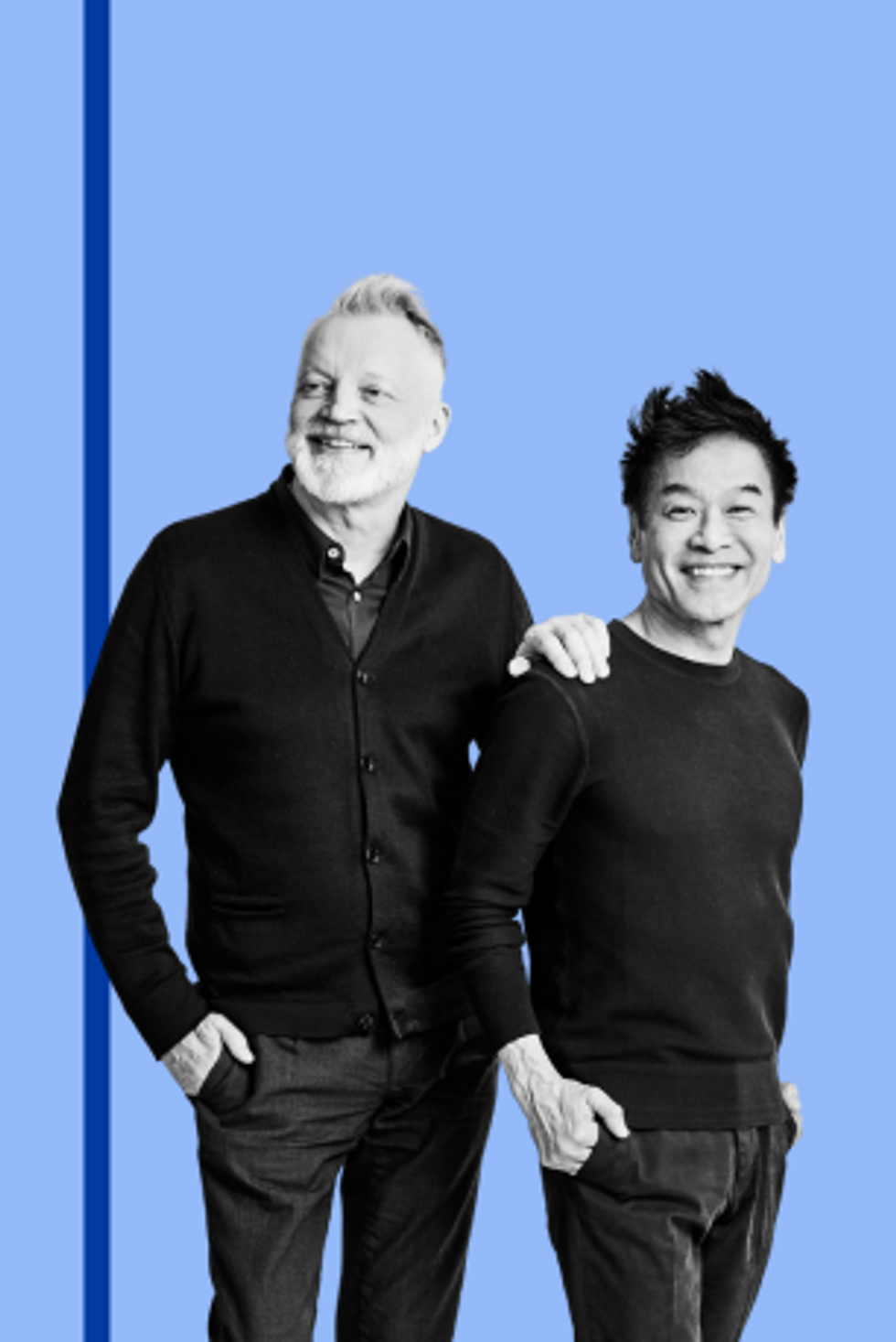 Interior Design Studio
After a lifetime of international accomplishments, they're taking on a first in Toronto.
With its roots firmly in Toronto, interior design studio Yabu Pushelberg has spent more than four decades spreading their innovative ideas and trendsetting style all over the world, from the W Hotel in Times Square to fine-dining restaurant Arbor in Hong Kong. Back at home, they famously designed the interior of Monsoon — the now-shuttered Asian fusion restaurant — and earned a James Beard award for it.
Headed up by George Yabu and Glenn Pushelberg, they are the go-tos when wanting to create a modern, luxurious space with a carefully curated design. With in-house industrial and textile designers, every visual detail from the furniture to the fabrics is methodically planned.
Even still, there are some firsts left for Yabu Pushelberg. The duo are designing their first-ever condo project in Toronto: 210 Bloor from Tribute Communities, a luxury tower that will rise near the Royal Ontario Museum. Even after a long and successful career, it's yet another triumph for the designers, and one that Ontarians will get to share in.
Cohen Highley LLP | The Firm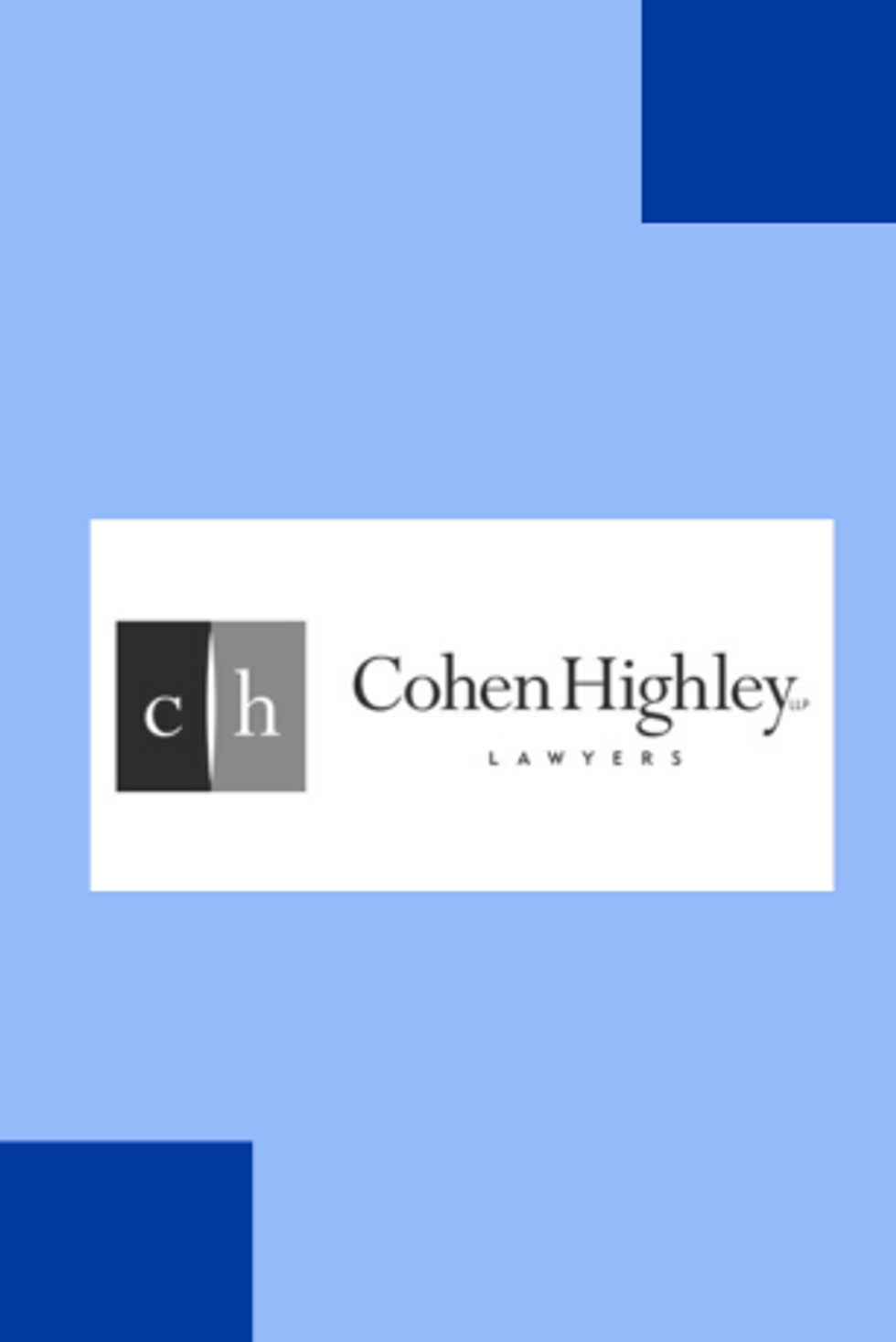 Law Firm
When a landlord needs a lawyer, they want Cohen Highley.
At a time when tensions between landlords and tenants are on the rise in Ontario (seemingly right alongside rent prices) having a thorough understanding of residential tenancy law is essential. Barring that, so is having a really good lawyer.
Kitchener-based law firm Cohen Highley LLP is at the forefront of the real estate legal field, having argued precedent-setting cases at Ontario's Landlord and Tenant Board. The firm has represented some of the province's major developers and property managers, while often providing insights to media, speaking on panels, and the like.
And as they say, knowledge is power, and Cohen Highley is doling that power out in good measure to landlords, tenants, and owners alike with their "Legal Moments" series — a growing collection of articles breaking down need-to-know legal topics from all across the spectrum.
Peter Senst | The Deal Maker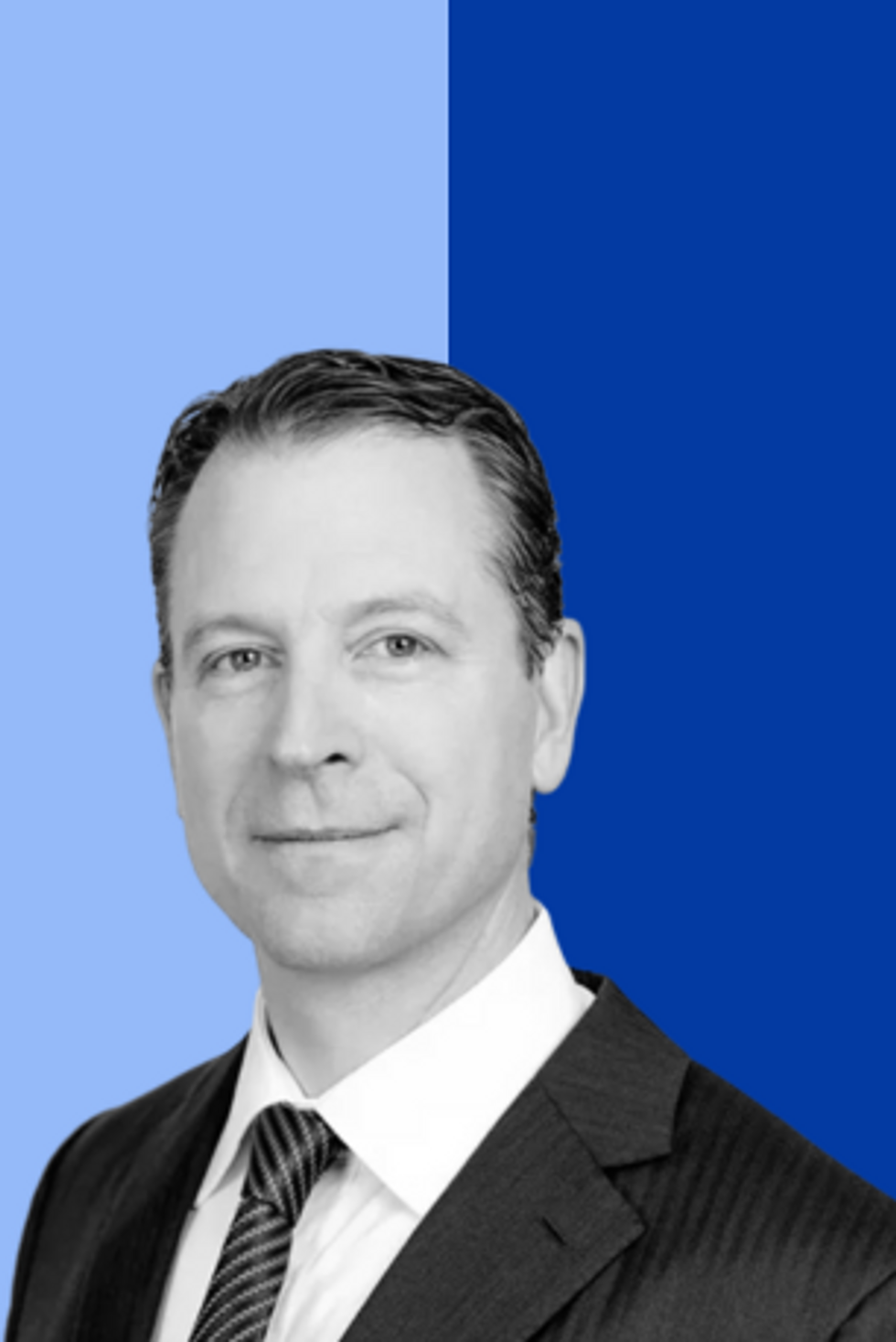 CBRE President of Canadian Capital Markets
If a major commercial deal is going down, there's a good chance he's involved.
In the world of commercial real estate, Peter Senst's influence is undeniable. Not only is he a leader when it comes to closing commercial real estate deals — the man has completed over $100B in sales and advisory assignments, including the $1.3B sale of Scotia Plaza — but he's also a leading voice that the media turns to for astute commercial insights.
Over his 30-plus-year career, Senst has proven his ability to navigate the ever-changing real estate landscape, adapt to market trends, and engineer innovative solutions. He's both an indispensable asset to CBRE and a beacon to the commercial industry at large, showing that big deals can still happen even as the market remains uncertain.
Don Kottick, Christopher Alexander, and Karen Yolevski | The 'Real' Leaders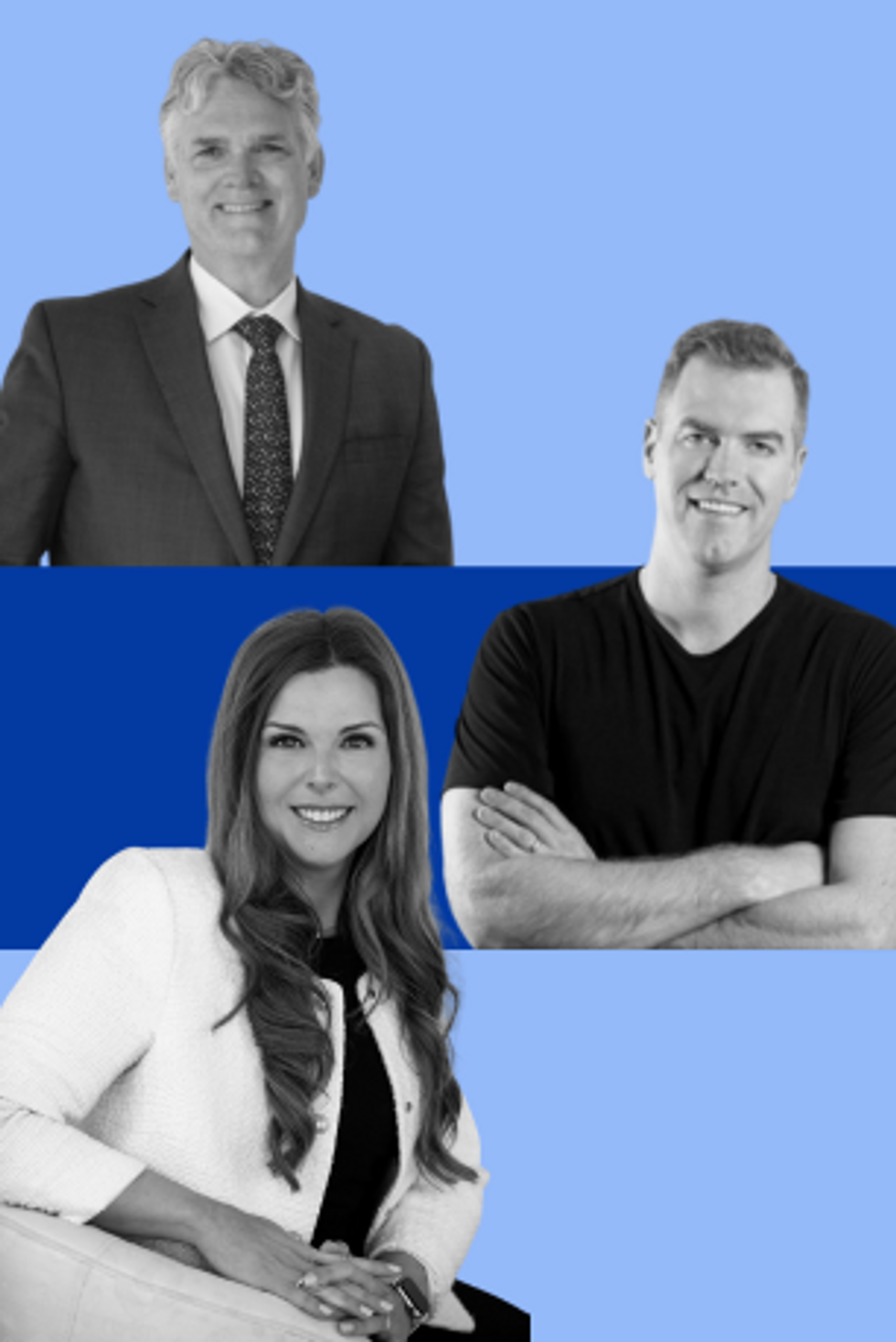 President and CEO of Sotheby's International Realty; President at RE/MAX; COO of Royal LePage Corporate Brokerages
They're leading tens of thousands of agents through a turbulent market.
As leaders behind three of Canada's largest real estate brokerages, Kottick, Alexander, and Yolevski are at the forefront of sales and purchases in today's market, both in deal volume and prestige. Their insights are highly valued by the industry and media alike, conveying deep knowledge of markets from Halifax to Vancouver. All three were appointed to their roles in recent years — Alexander and Yolevski in 2021, and Kottick in 2019 — meaning they've had to help guide their brokerages through some of the most turbulent market conditions in recent history.
Alexander's strategic thinking and innovation through the integration of data analytics and new technology have made him a thought leader in the industry. Under Kottick's leadership, Sotheby's success in the luxury sector has grown substantially in Canada, further elevating the brand's reputation. Yolevski, as COO, has demonstrated a strategic vision for the company, embracing technology and innovation.
As affordability struggles persist and further market-constricting interest rate hikes likely loom, not only will these leaders need to steer their brokerages through more tough times, but their insights will be more heeded than ever.
Jonathan Gitlin | The 'Well'-Positioned Investor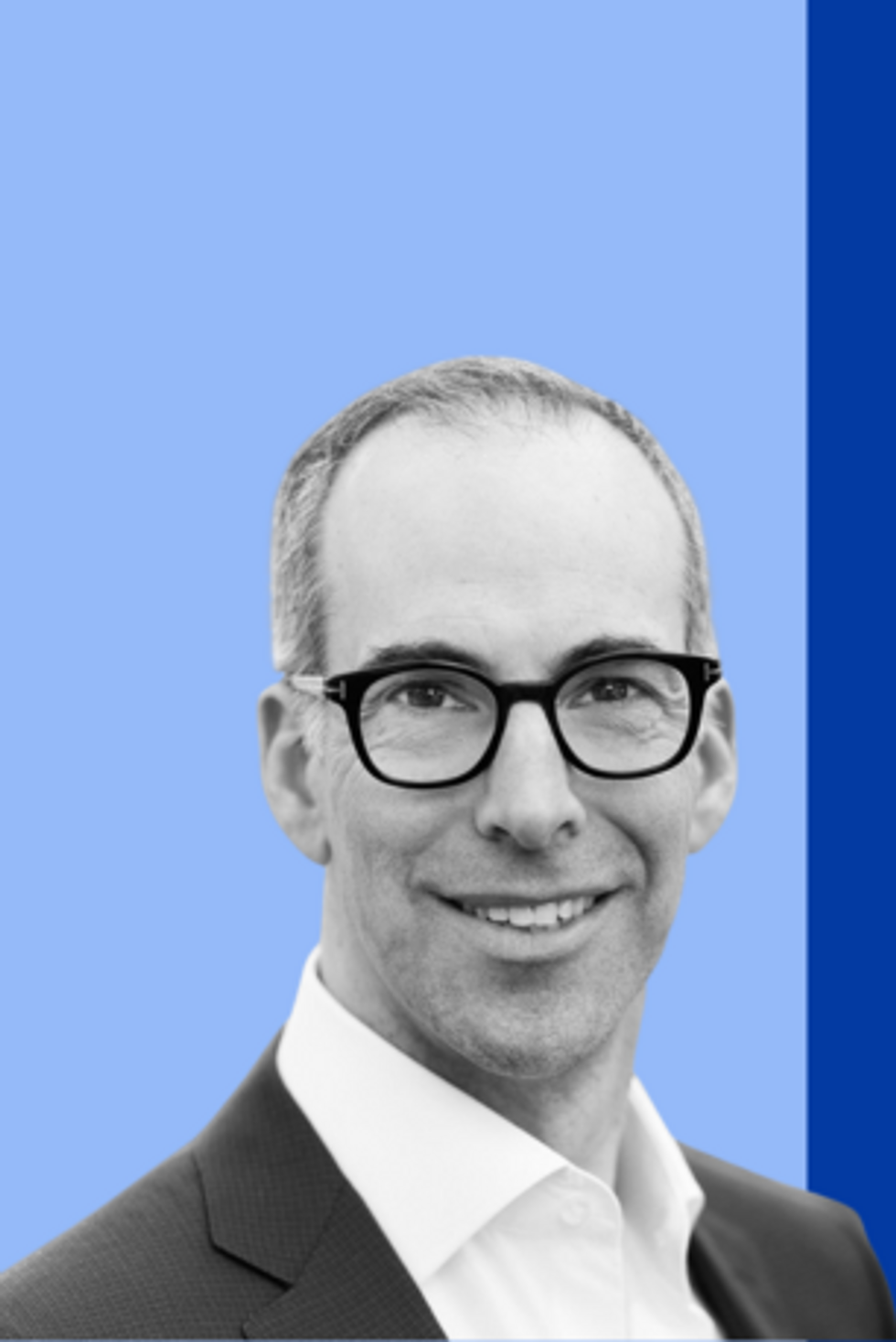 CEO of RioCan Real Estate Investment Trust
He's future-proofing one of Canada's largest REITs.
This year posed significant challenges for retail-focused RioCan, from general market woes to the shuttering of all Bed Bath and Beyond stores, 13 of which were in RioCan properties. But under Jonathan Gitlin's guidance, the REIT still posted substantial growth in the first half of the year.
Using his visionary leadership, Gitlin has reshaped RioCan's portfolio, strategically divesting from lagging assets and shifting towards urban, mixed-use developments. He's positioned RioCan — the second-largest REIT in all of Canada — for sustained growth by adapting to changing market dynamics.
The REIT's crowning achievement this year is undoubtedly The Well — the 7.75-acre mixed-use development in Toronto's King West district that's bringing an unprecedented infusion of live-work-play space to the area. After five years of construction, it's now slowly opening to the public, with its awe-inspiring architecture rivalled only by the big-name tenants that are now (or soon to be) calling it home.
Tania Artenosi | The President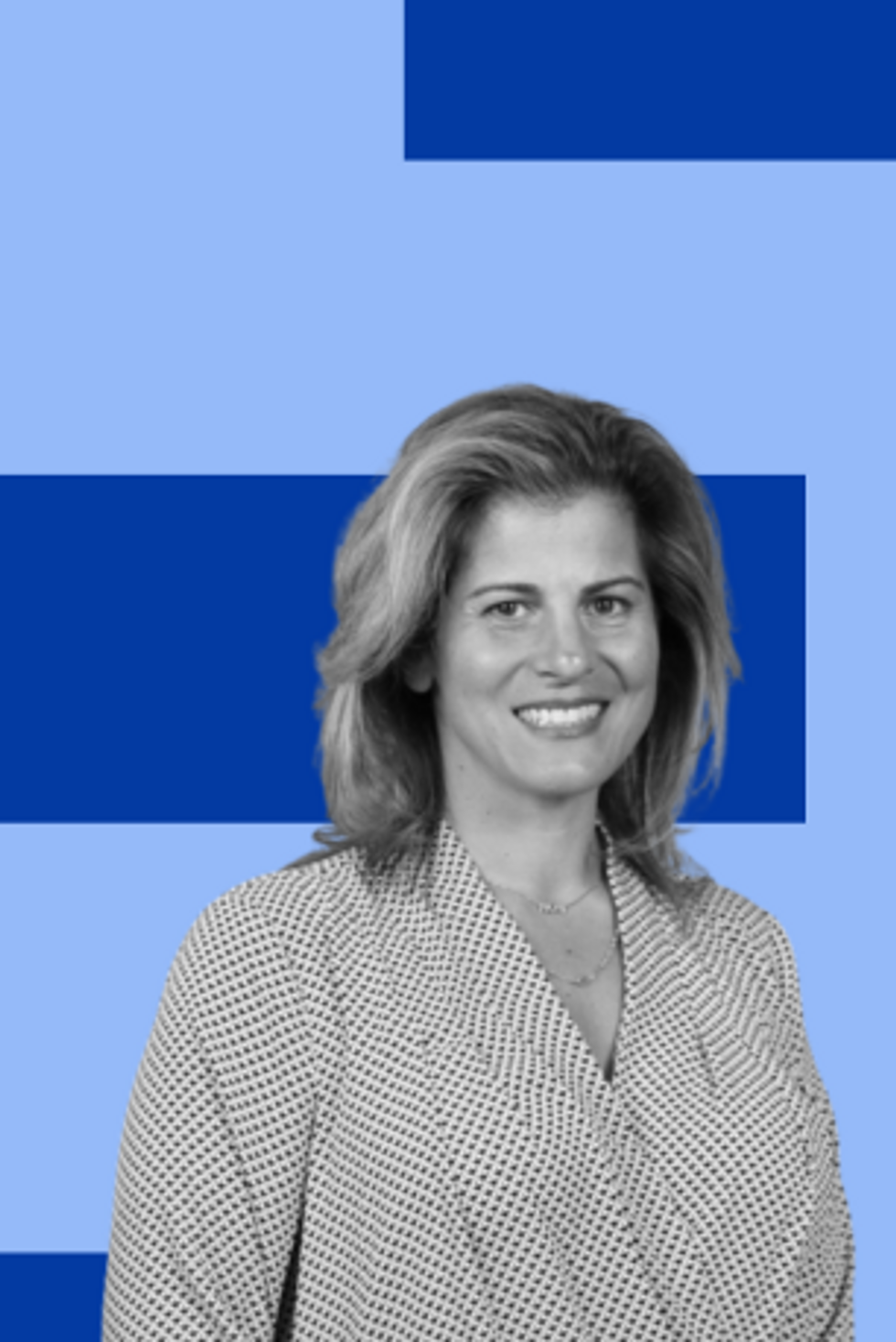 President of the Ontario Real Estate Association
She's pushing the profession forward.
When it comes to Ontario real estate, OREA oversees it all, and at the top of that pyramid is Tania Artenosi. She's already presided over big changes since taking over the role of President earlier this year, including the introduction of the new Ontario Realtor Wellness Program to give all 96,000 OREA members health benefits — whether they'd like it or not.
With over 15 years of real estate experience, Artenosi has promised to push for higher professional standards in Ontario. And, as affordability issues continue to persist, she's also been an advocate for homeowners, calling on the Province to do more to address housing costs and speaking to the constraints student loan debt puts on young buyers.
Mike Moffatt | The Economist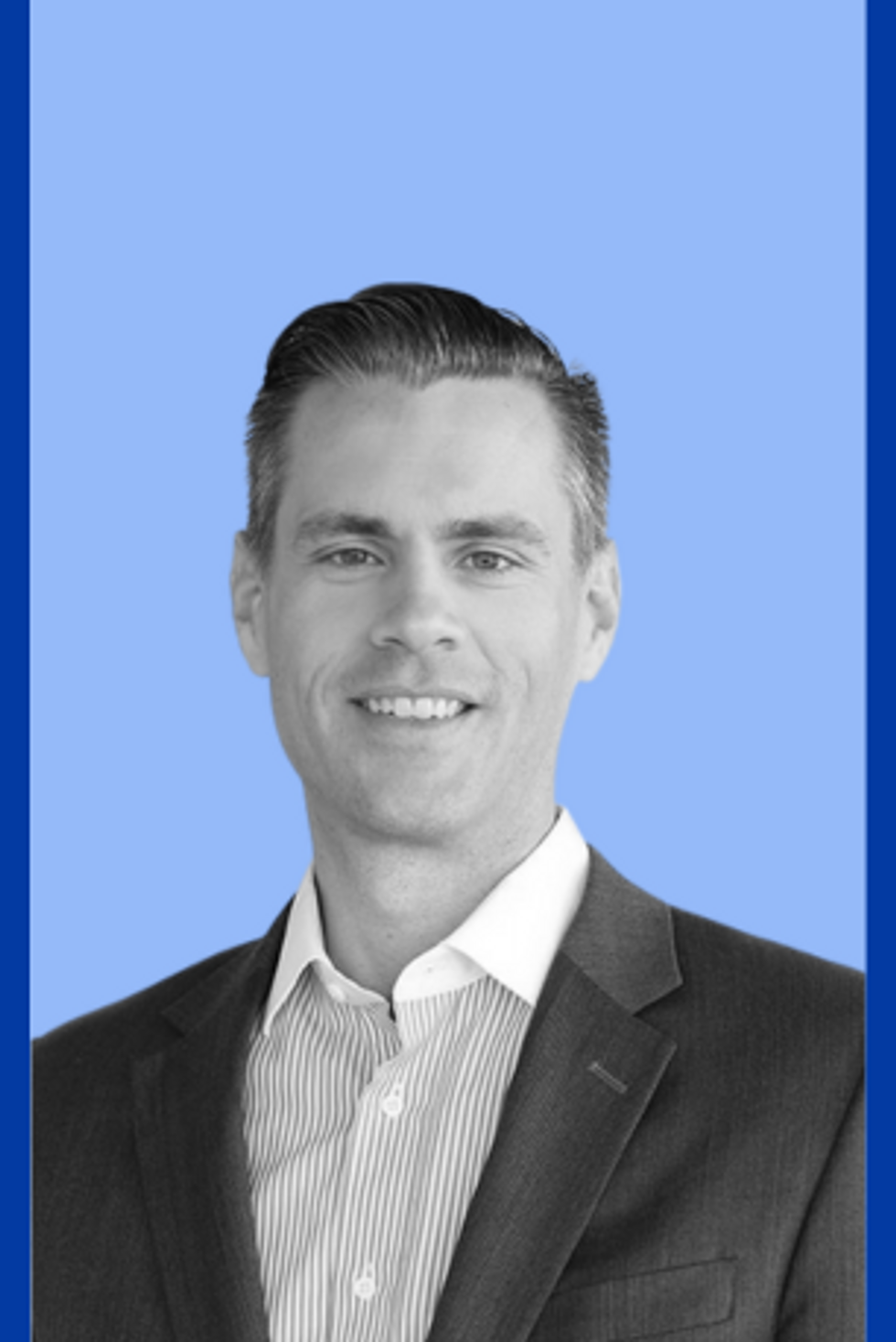 Senior Director of Policy and Innovation at the Smart Prosperity Institute
From media commentary to government gatherings, he's everywhere.
You can't discuss housing issues without discussing policy, and you can't discuss policy without Mike Moffatt. He's a highly regarded economist who's playing a crucial role in shaping Canada's economic and environmental policies.
Whether it be earning featured spots on news programs, amassing a large social media following, or attending the federal government's retreat in PEI to discuss housing solutions, people want to hear what he has to say.
The research put forward by the Smart Prosperity Institute provides insights on just how broken both Ontario's housing market and approach to sustainability are and (thankfully) what can be done to fix them. Making all levels of government take notice and take action, however, is another job entirely — and a much more difficult one at that — but Moffatt is making clear strides.
Bonnie Crombie | The Candidate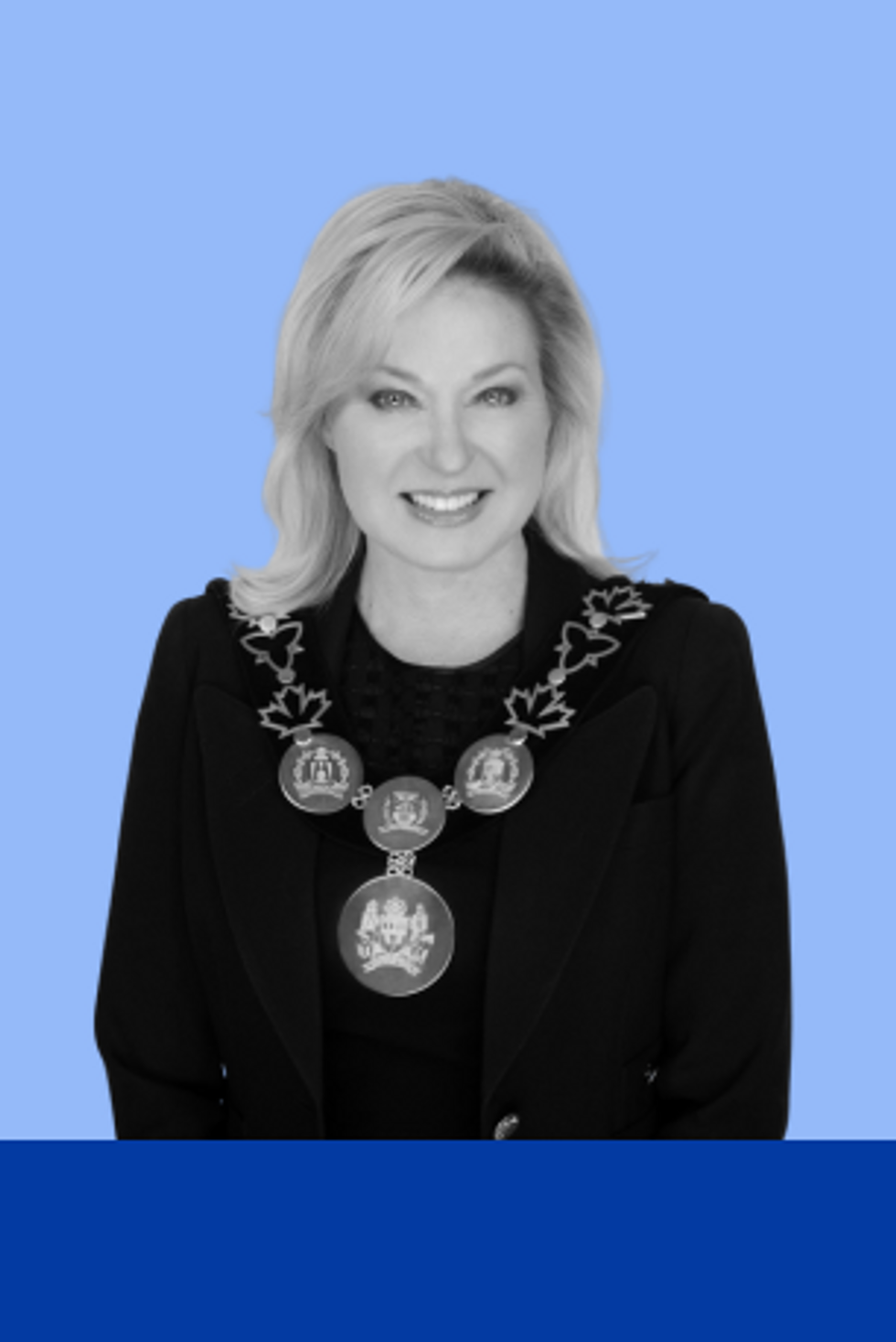 Mayor of Mississauga
After years of building up Mississauga, she's got her eyes on the Liberal party prize.
In the near decade that Crombie has served as the Mayor of Mississauga, she's overseen an intensification of the city like no other. From the construction of the Hurontario LRT to the planning of a 130-acre downtown revitalization, Crombie has been every bit as progressive as the 'Hurricane' she inherited it from when it comes to growing Mississauga, pushing it to become a "City of the Future."
Now, Crombie has her sights set on becoming the next leader of the Ontario Liberal party, and she seems very likely to secure the position, having maintained her spot as frontrunner since announcing her candidacy in June. The Ontario Liberals have somewhat drifted to the background in recent years, leaving Crombie in a position to be the one who revives them.
Although a detailed version of her platform has not yet been released, Crombie's track record of fostering exponential growth — and going toe to toe with Doug Ford over Ontario Place, the Greenbelt, and municipal development revenues, just to name a few — is setting the stage for a leader unafraid to share her views on the market.
Hold'em For Life | The Event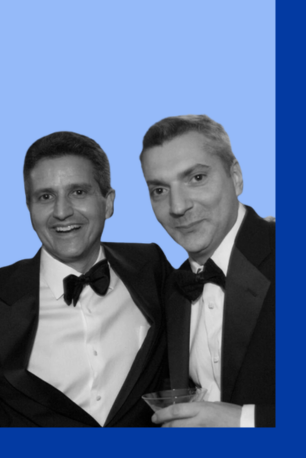 Cancer Fundraiser
They're all in on bringing real estate leaders together to do good.
Now heading into its 17th year, Hold'em For Life has long established its annual Real Estate Industry Charity Challenge as one of the most anticipated events of the year. Bringing together a full house of more than 500 executives from Canada's biggest real estate firms for a Monte-Carlo-style night of gambling, it's become the place to be for major industry players to do good — and make a few deals of their own too.
Since Hold'em For Life was started by CentreCourt Developments Founder Andrew Hoffman and BMO Capital Markets Director Tony Reale in 2006, it's raised a staggering $47M for critical cancer research at Ontario hospitals, allowing the real estate industry to have a hand in funding a laundry list of initiatives from research grants to fellowship programs. With board members consisting of executives from the likes of CBRE, Capital Developments, and Fitzrovia, Hold'em For Life is, and will remain, near and dear to the industry's heart.
Blake Hutcheson | The Steward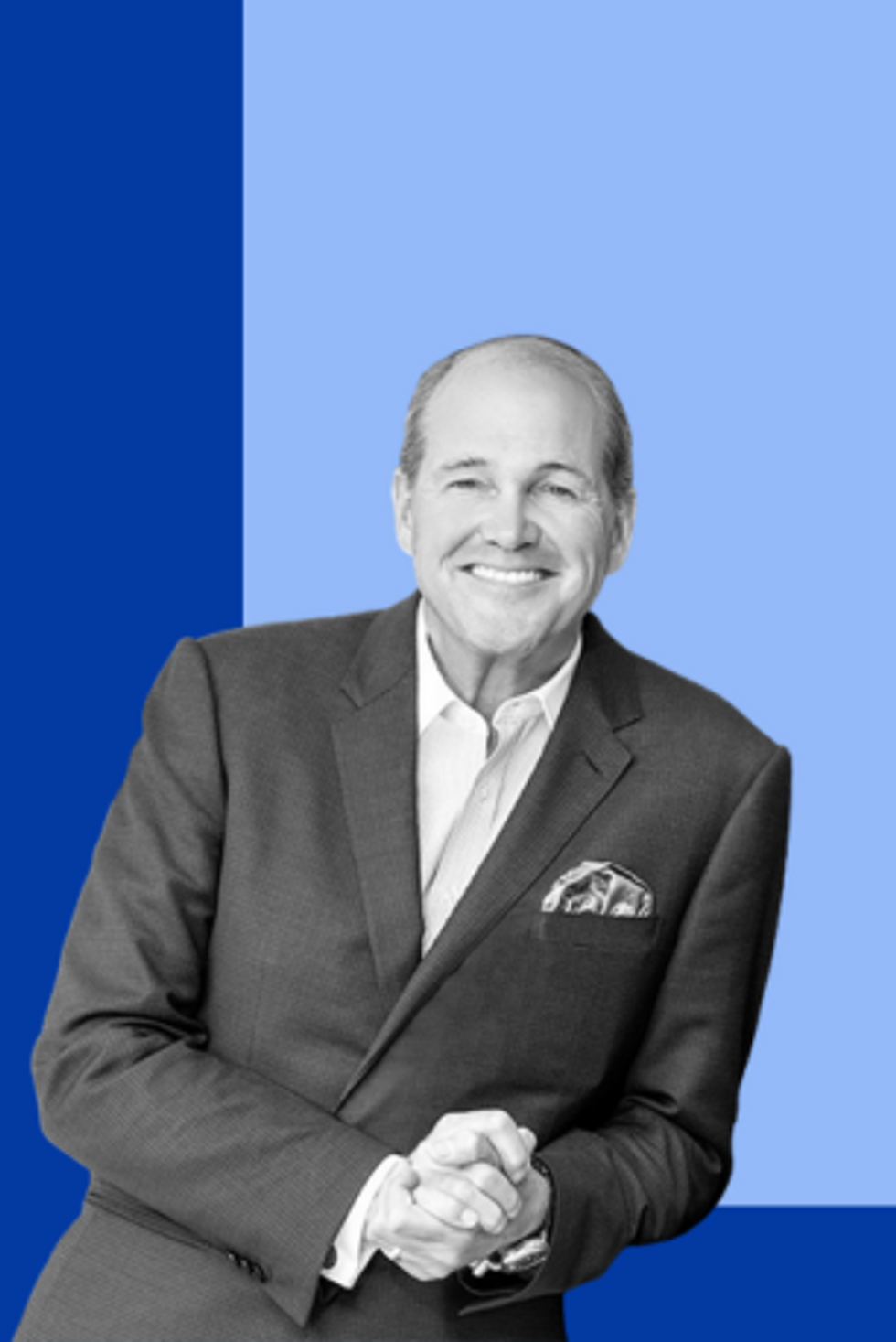 CEO of Ontario Municipal Employees Retirement System (OMERS)
Bringing a greener future to a key investment player.
Under Hutcheson's stewardship, OMERS has become a global player in real estate, with a diverse portfolio of assets spanning office buildings, residential developments, and infrastructure projects. And it's paid off immensely. Even in one of the most challenging markets in recent history, Hutcheson has steered OMERS towards high returns.
As the demand for more sustainable investment practices grows louder and louder, Hutcheson has embraced it, setting a target of 50% reduction in portfolio carbon emissions for OMERS by 2030 while simultaneously looking to grow green investment by $30B. By 2050, OMERS plans to achieve net zero carbon. With Oxford Properties under its wing (and the tens of billions of dollars of assets they own across Canada) this means a significant green shift for Canadian real estate.
Speaking of Oxford, they've been one of the largest proponents of returning to the office, enticing employees back to their buildings with a slew of high-end amenities and events (and even some signage that didn't go over amazingly well). Suffice it to say, even as the market continues to shift, OMERS is doing everything is can to succeed.
Ali Budd | The Designer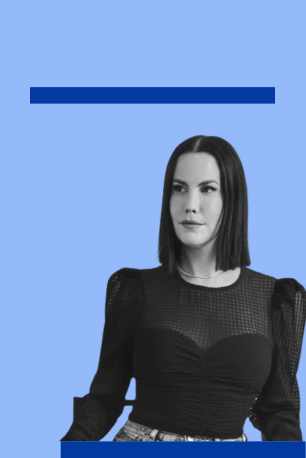 President and Creative Director, Ali Budd Interiors
International style, global appeal, local roots – she has it all.
Ali Budd may be a Toronto-based interior designer, but her luxurious residential design projects span the continent.
Since opening Ali Budd Interiors in 2010, she has become a go-to designer for everyone from business executives to professional athletes. Her elegant, modern style and focus on what people need to make their space both functional and beautiful has earned her acclaim in international publications and collaborations developing her very own tiles and wallpaper.
Now, her designs can be found right in your living room (and for much less than the price of hiring an interior designer) thanks to her new show House of Ali, currently airing on Hulu (and coming to HGTV in 2024). She'd already taken the design world by storm but is now becoming a household name.
Peter Smith | The Planner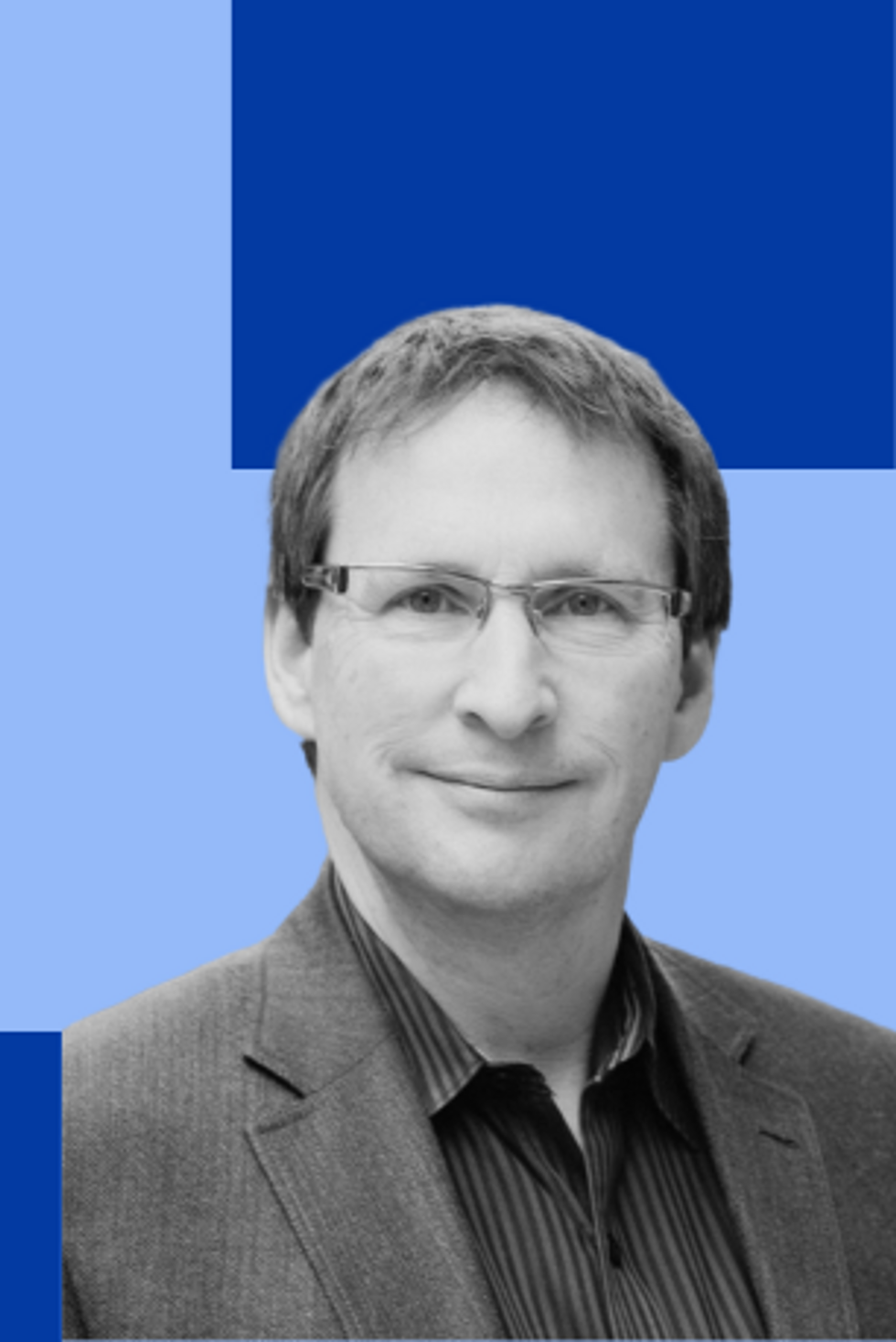 Partner at Bousfields Inc.
He's behind the successful proposals of some of the most important development projects in the province.
Anyone having to tediously comb through new development applications breathes a sigh of relief when they see one put together by Bousfields. The planning and design firm thoughtfully and thoroughly brings together applications for some of the biggest projects in the province. They're a key part of getting developments approved, and Peter Smith has been integral to that for over 30 years.
Smith has overseen numerous complex projects for both the public and private sectors. In fact, his resume reads like a list of Ontario's most well-known buildings. From high-end hotels like Toronto's new Four Seasons to the tallest buildings coming to Toronto's skyline (The One and Pinnacle One Yonge) Smith's work is unmistakably critical to the future progression of the province.
Real Estate News