---
As much as the thought may count when it comes to (bad) birthday presents, in the real estate industry, it's the ability to get things done that will be remembered most.

Which is why, with our second annual 'Most Influential in Real Estate', we chose to focus on the change-makers in British Columbia and Ontario as those wielding the most influence in a market still trying to find its footing amidst a changed economy.
They might be new to the scene, or represent the old guard, but everyone (and everything) on this list has held significant sway in the sector in 2023. So, without further ado, and in no particular order, here are the most influential people – and yes, a few institutions, organizations, and associations ­– in British Columbia real estate in 2023.
(You can find Ontario's Most Influential here.)
Jacky Chan | The Marketing Wizard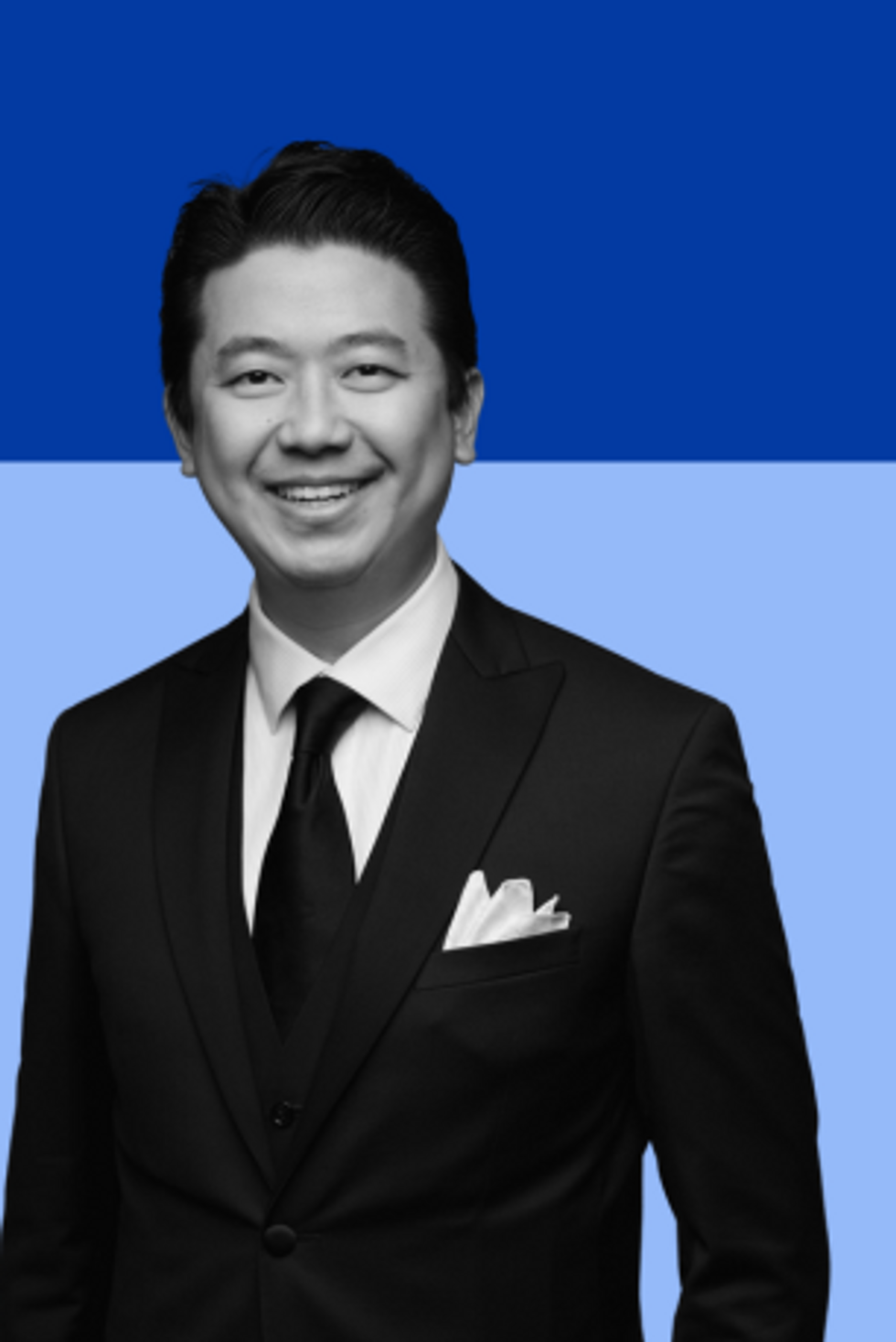 Founder and CEO BakerWest Real Estate Inc.
The new kid.
A newcomer to Vancouver, BakerWest is giving the city's established major marketers some competition. On behalf of Montreal developer Brivia, BakerWest Founder Jacky Chan (former CEO of Park Georgia Realty) set records earlier this year for the outrageously expensive Curv tower in downtown Vancouver, selling for upwards of $4,000 a foot on the upper floors. The penthouse asking price was a cool $60M. Whether or not he can sustain the record-setting streak in a market that's quickly gone limp is another matter. He's frank about what drives the market and he brazenly embraces Vancouver's frenzied growth. The millennial-age marketer is also happily looking to move into the space occupied by long-standing power marketers George Wong and Bob Rennie. There's a new kid in town.
Lisa Helps | The Advisor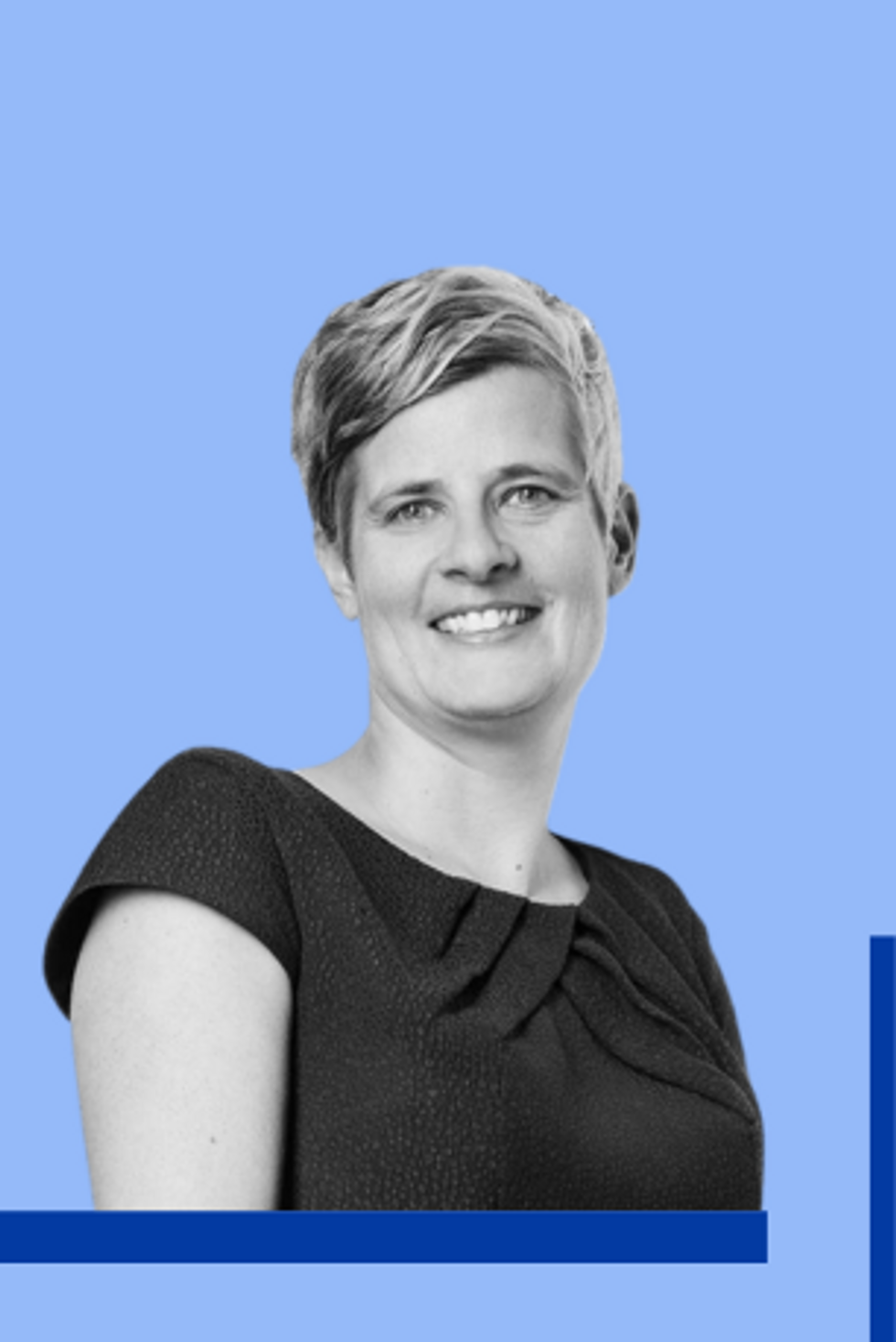 Former mayor, Housing Solutions Advisor
She's a sh*t disturber.
There's a reason Victoria's former mayor is now working on the Province's housing file. During her eight-year term, she championed the streamlining of below-market housing, oversaw the creation of temporary "Tiny Town," constructed from shipyard containers for homeless people, and she pushed for the allowance of multi-units on all single-family lots (it wouldn't get passed until after she'd left office). Not everyone was a fan. Helps was seemingly on a quest to rid her city of some colonial reminders in a city that has quite a few (it is named after Queen Victoria, after all). Whether it was refusing to pledge allegiance to the Queen at her inauguration, or removing the City of Victoria's statue of John A. Macdonald in front of City Hall, Helps clearly is not afraid of pushing buttons. She didn't seek re-election in 2022, citing a reluctance to continue with politics.
Helps's new gig is behind the scenes as the Province's Housing Solutions Advisor, helping deliver housing to middle-income families, individuals, and seniors under the new BC Builds program.
Tiff Macklem | The Rate Master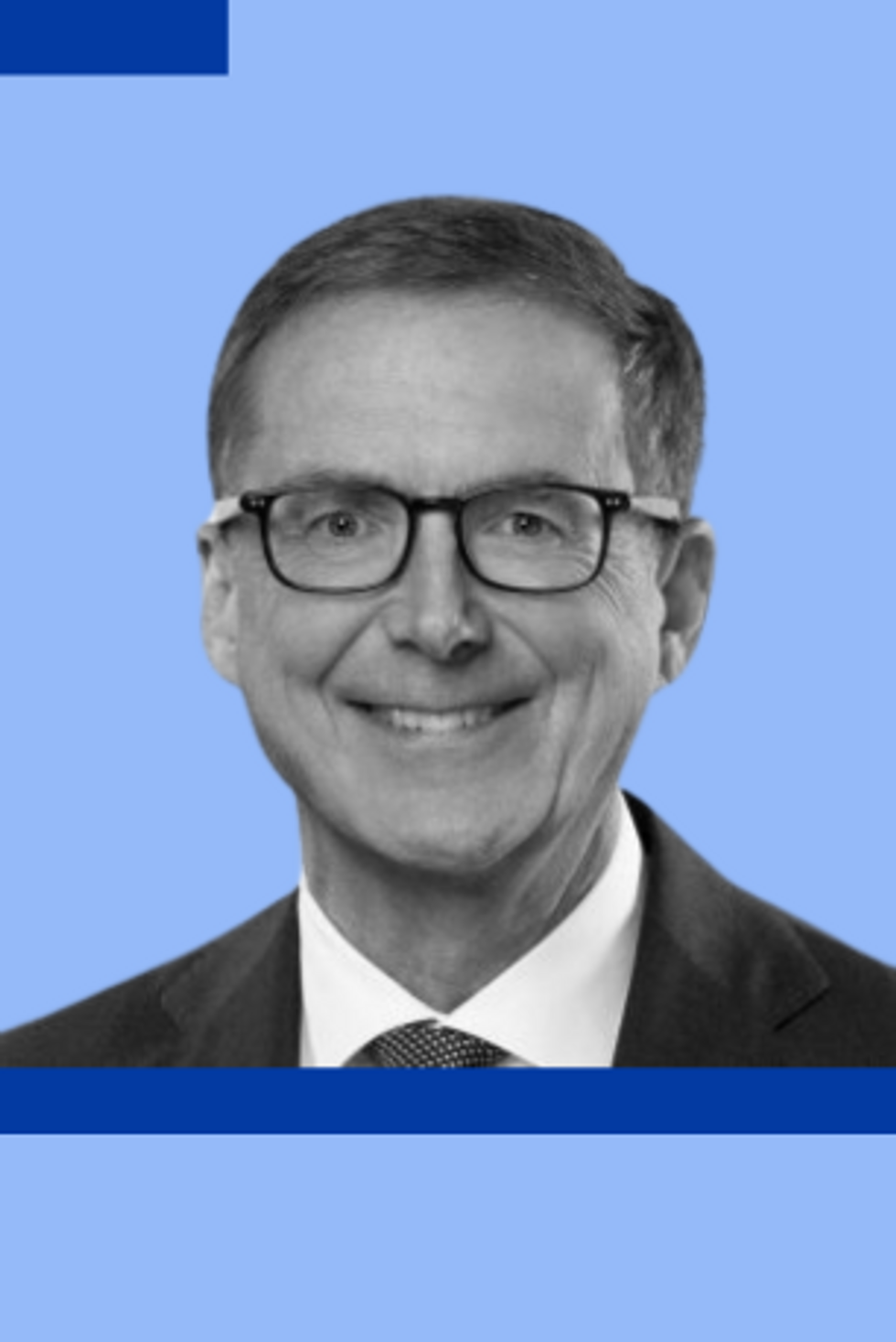 Governor of the Bank of Canada
Ten rate hikes in, he's pulling all of the housing market's strings.
There is perhaps no one person in all of Canada whose announcements are as closely watched (or as widely dreaded) as Tiff Macklem. Even in between rate announcements, the central bank, and the knock-on effects its now 10 hikes have had, are at the forefront of nearly every real estate and financial story across the country.
In its continued crusade against persistently high inflation, the Bank of Canada has put a considerable drain on the wallets of Canadians, adding hundreds, if not thousands, of dollars to monthly mortgage payments and raising the bar on their ability to qualify for a mortgage, slowing sales in most major markets.
Although Macklem brought some small sense of relief with a few rate holds this year, how much the industry needs to brace for buyers who bought when rates were low having to renew at much higher rates in the next few years will be entirely up to Macklem as he carries out the rest of his term through 2027.
Andy Yan | The Data Man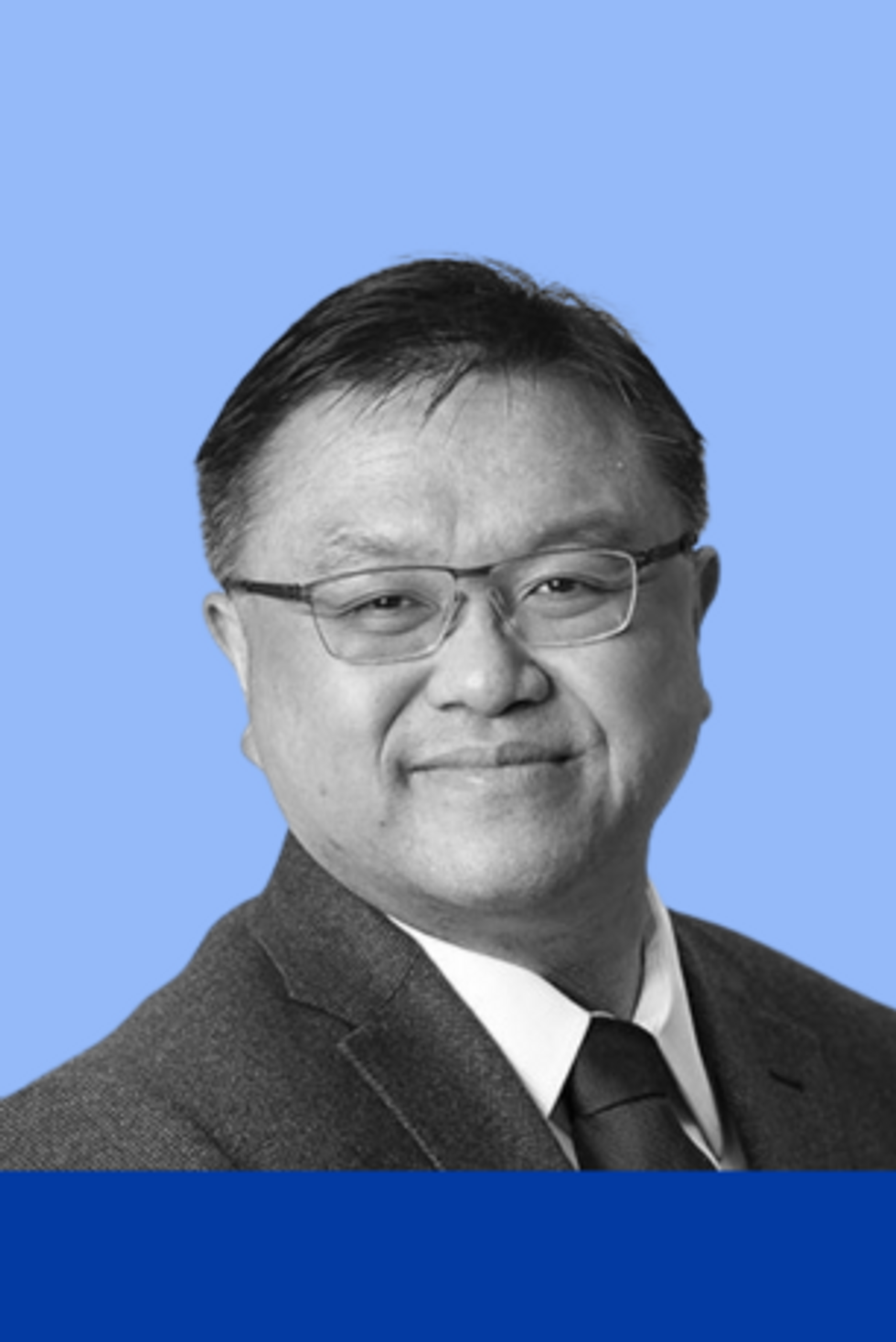 Program Director of Simon Fraser University's City Program, Associate Professor, Urban Planner, Board Member, Planning Institute of BC
His data proved what everybody was thinking.
When Minister of Finance Chrystia Freeland met with housing experts in Vancouver this year, of course Yan was there. The professor and proud east side Vancouverite is a constant presence at important policy-making sessions, earning him a spot as a major influence on the housing file, not just in Vancouver but also across the country.
Yan is a go-to source for media from around the world, routinely cited in the New York Times for his take on Vancouver's outrageously speculative housing market. When a quote is needed, he delivers the gems, including "Vancouver, the hedge city," or "we're producing Ferraris for housing instead of Hondas." His data-backed argument that supply alone won't solve affordability irritates the development-loving YIMBY bros to no end, but tall poppy syndrome is never easy.
Ken Sim | The Man With A Plan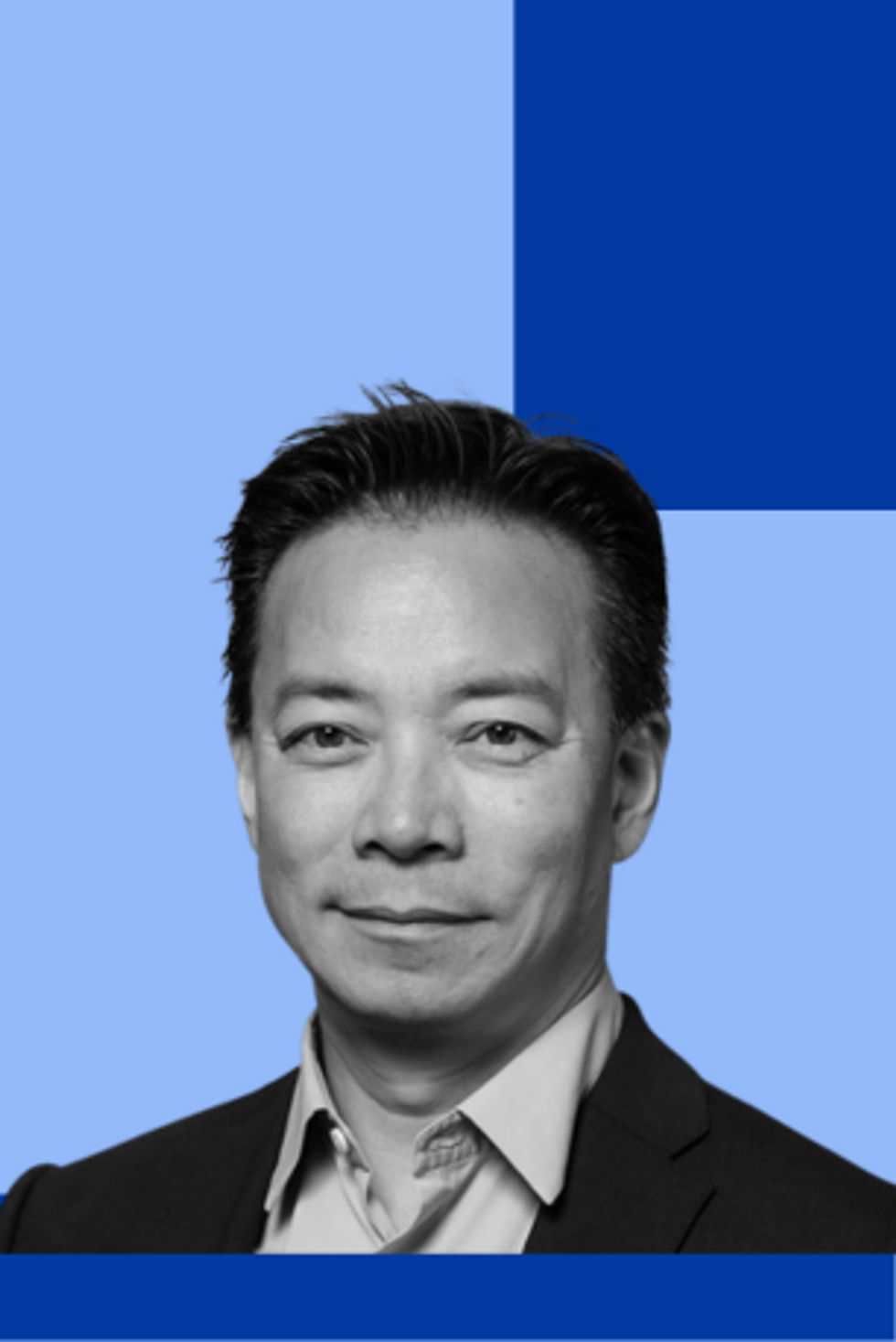 Mayor of Vancouver
He's going to build up VanCity (and have fun doing it, dammit).
The entrepreneur and new mayor has proven himself to be a developer-friendly politician, having voted last spring to create a new exemption of the empty homes tax on new condo units that have sat vacant. His ABC majority council went a step further and voted to return the $3.8M they'd already collected as EHT from developers — to the shock of non-ABC councillors. (The money had been intended for social housing.) They also kept the 3% EHT instead of increasing it to 5%, as approved by the previous council. His ABC majority council more recently voted in favour of converting detached houses into multiplexes throughout the city, although the four to eight units allowed are hardly enough to impress anyone who wants the entire city up-zoned for apartment buildings. They're also looking at removing view cones, the one policy that has protected the mountain views. His goal, he has said repeatedly, is to open the city up for business, cut the red tape, and get housing built, stat. As he demonstrated this summer at a street party, when he shotgunned a vodka cocktail on stage, he also wants to make Vancouver fun again. Mountain views be damned.
Thom Armstrong, ​Margaret Pfoh, Jill Atkey | The Affordability Fighters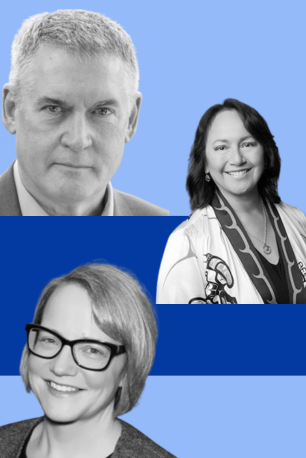 CEO of Co-op Housing Federation, CEO of Aboriginal Housing Management Association, CEO of BC Non-Profit Housing Association
Not all heroes wear capes.
Behind every thriving real estate market there is a non-profit housing sector struggling to scrounge up funding and drive attention to all those people unfortunate enough to be shut out. Housing experts have pointed to Canada's sadly small and neglected non-profit sector as one of the reasons for the housing crisis, even though studies have shown that for every dollar spent on housing, government reaps far greater returns in social and economic value. Margart Pfoh, CEO of the Aboriginal Housing Management Associataion, Jill Atkey, CEO of the BC Non-Profit Housing Association and Thom Armstrong, CEO of the Co-op Housing Federation, are at the forefront of the (losing) battle for affordability, fighting for funding and better policies.
Tom Davidoff | The Prof
UBC Real Estate Professor, Executive Director of the Centre for Urban Economics and Real Estate
"Buzz off, Davidoff."
The University of BC real estate professor shows up everywhere, on TV news and social media, advising policy makers, advocating for property tax increases, arguing against the foreign buyer tax, and promoting the idea that developers should freely build market-rate housing instead of government trying to control the rents on units that get built.
Five years ago, the American transplant riled up Vancouver homeowners so much about calls for property tax hikes that signs appeared at a protest that said, "Buzz off, Davidoff." When a Chinese citizen challenged the province on its foreign buyer tax, Davidoff submitted testimony against it on her behalf. And yet, he helped craft what became the Province's speculation tax on homes that sit empty.
He's advised both Liberal and NDP provincial governments, and his wife works alongside Premier David Eby, so he undoubtedly has the Premier's ear when it comes to policy.
David Ley | The OG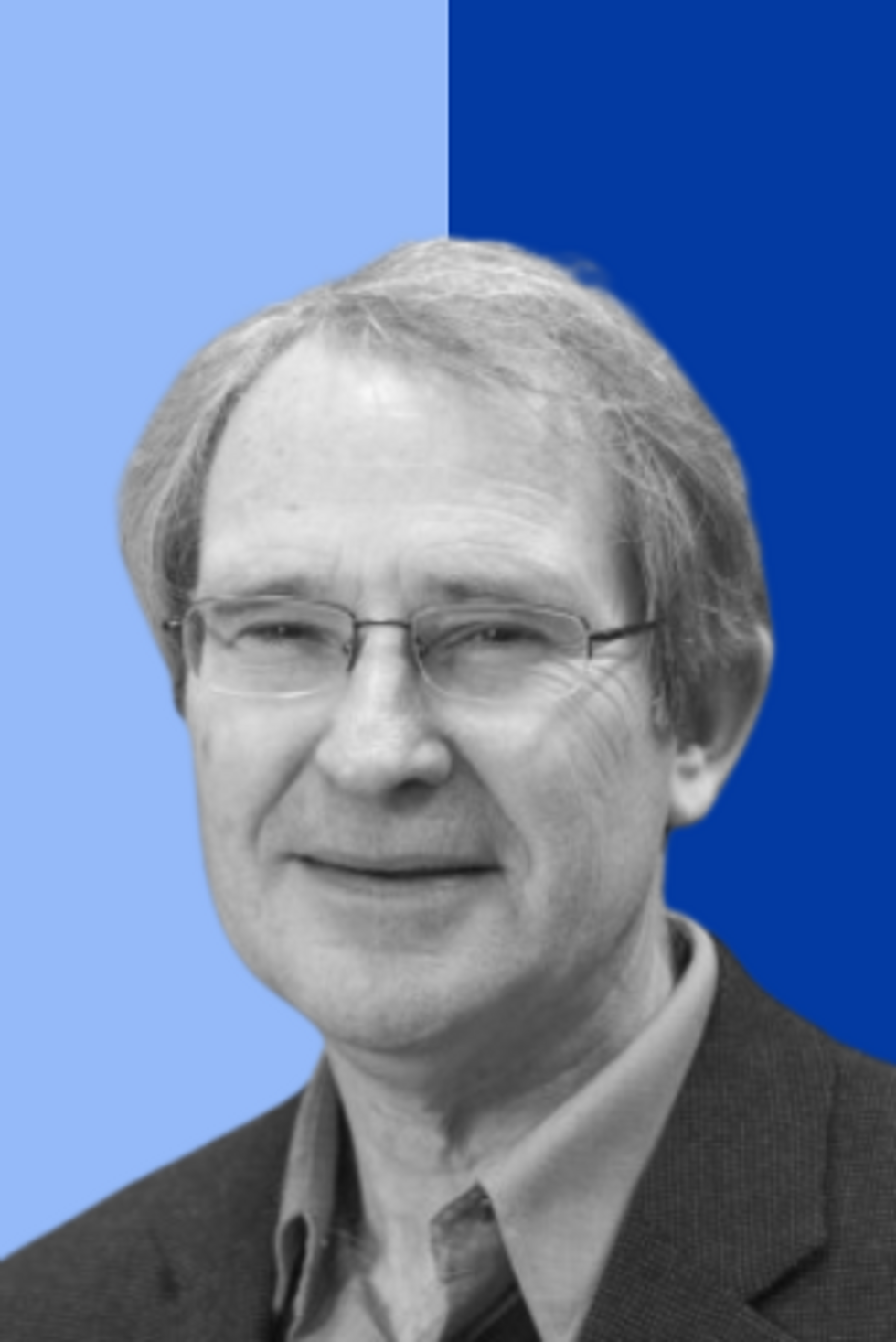 Professor emeritus, author
He's been on the scene since before there was a scene.
Before media started writing about foreign influence in Vancouver's real estate market, there was the British born UBC geography professor David Ley, soothingly reminding his classrooms that the government courted millionaire business migrants going as far back as Expo 86, and created the housing crisis through a series of misguided policies and lack of oversight. Read his book
Millionaire Migrants: Trans-Pacific Life Lines
to understand the role of global wealth investment in the de-coupling of real estate prices from local incomes. (And let's give a shout-out to SFU prof Donald Gutstein who started the ball rolling with his book
The New Landlords: Asian Investment in Canadian Real Estate,
all the way back in 1990. He's since moved on to cover other areas of corporate influence.) Ley's work was recognized with an Order of Canada appointment in 2022 and he's got another book out this year,
Housing Booms in Gateway Cities
, published by John Wiley.
Carol Lee |  The Saviour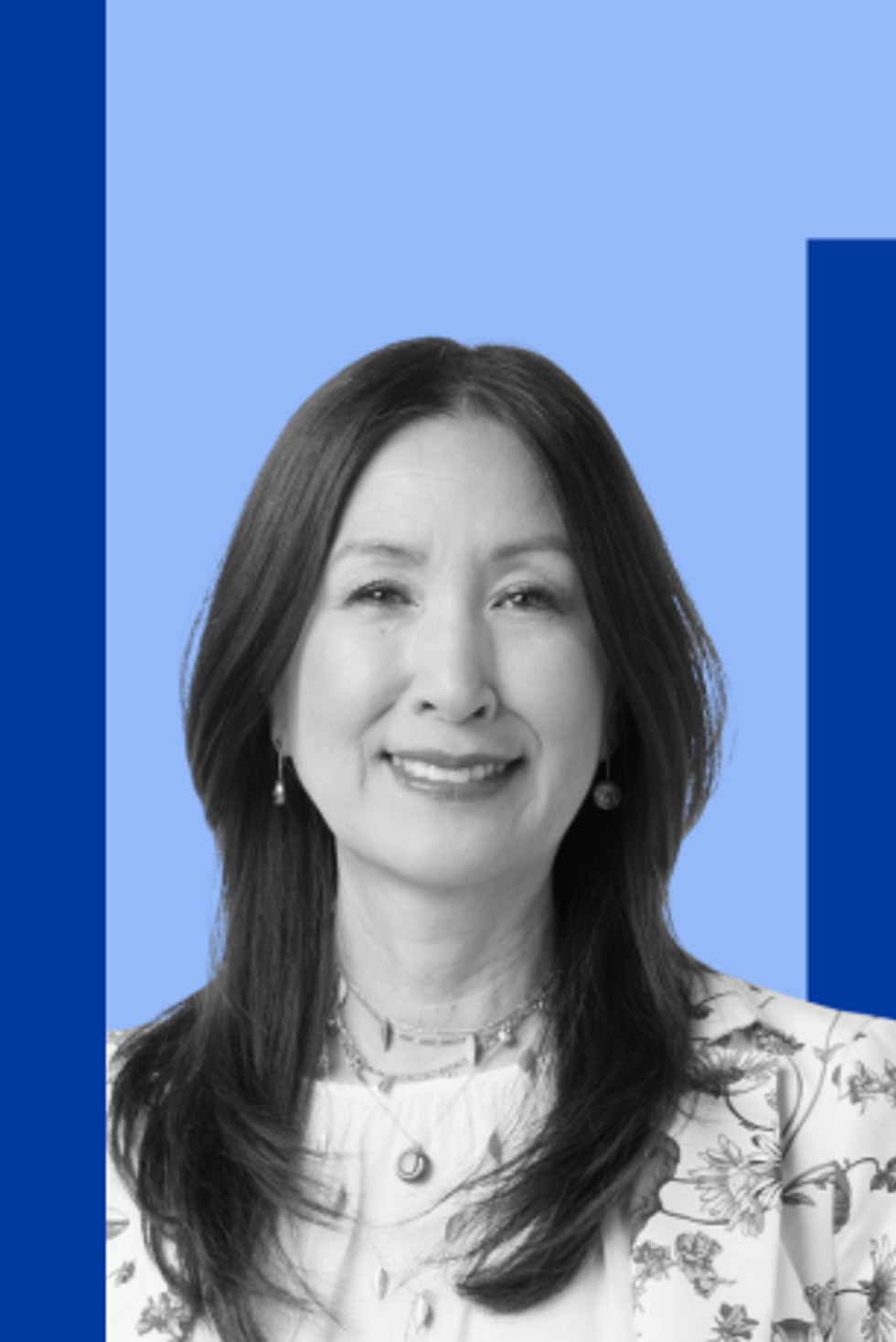 Businesswoman, Chair of the Vancouver Chinatown Foundation
Saving Chinatown.
If anyone knows how to get things done, it's Carol A. Lee, whose family is as dynasty as it gets in Vancouver. Her billionaire father Robert Lee founded a successful real estate development company and was chancellor of the University of BC. The Harvard Business School MBA graduate's skincare company is based in a historic Chinatown building where her maternal grandfather once ran a dry goods store back in the 1920s. When she saw Chinatown was dying by a thousand cuts due to gentrification, she founded the Vancouver Chinatown Foundation, which has spearheaded a 10-storey affordable housing project, purchased and restored the May Wah Hotel and launched the Chinatown Storytelling Centre to preserve the old stories of Chinese immigrants. A lot of the old Chinese retailers got pushed out by hipster coffee shops, so she quickly became a restaurateur and opened the nostalgic diner, Chinatown BBQ, serving familiar food that is affordable to seniors. She's also been known to pull the city's multi-millionaires together in short order for lavish fundraisers.
Kheng Ly | The Major Player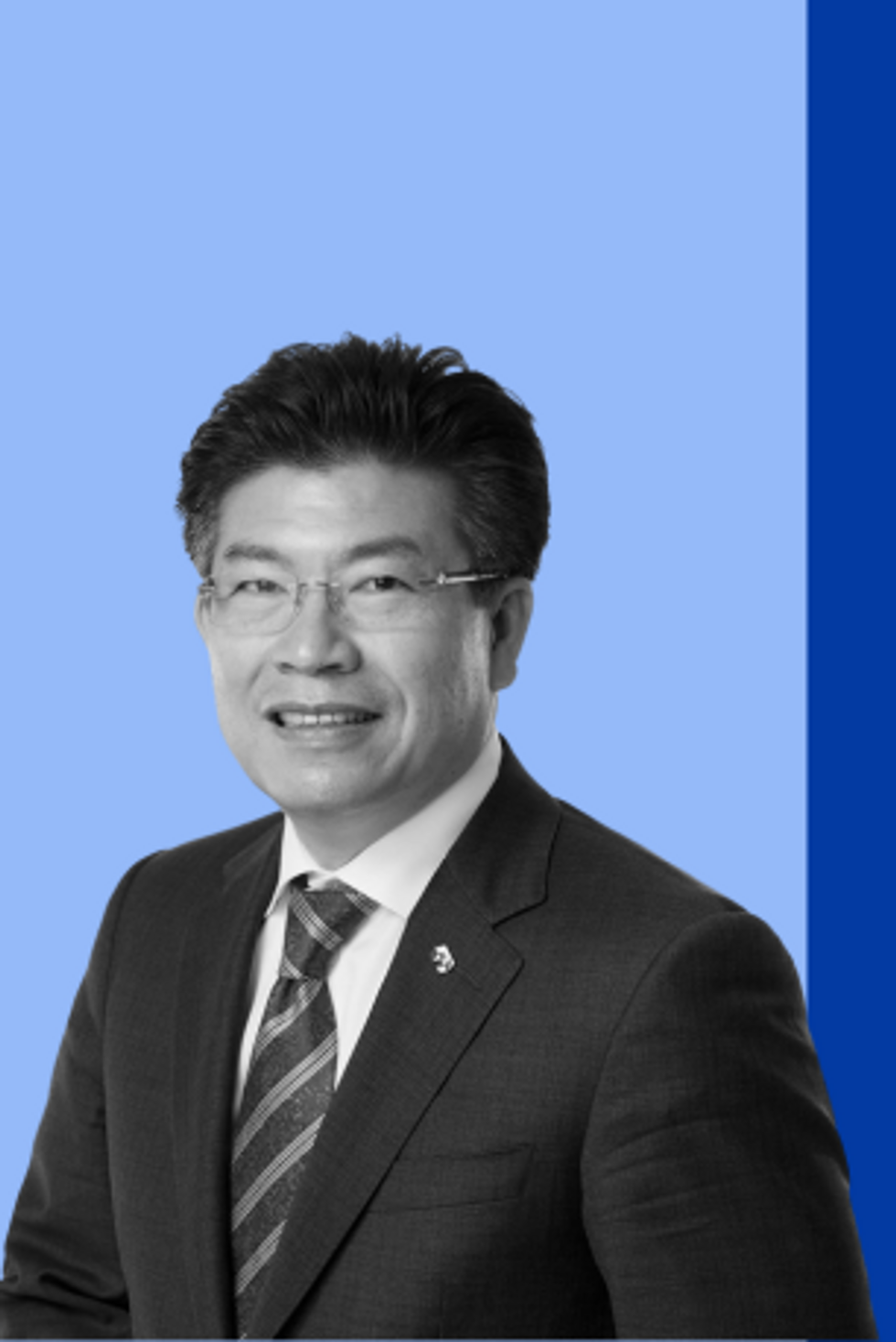 Founder of Brivia Group
He's bullish on Vancouver.

Kheng Ly is the owner and founder of Brivia Group, a major developer in Montreal, having built that city's tallest residential tower. But the developer is new to Vancouver and making a rather outrageous mark with the Curv tower on Burrard, with a record-setting price per sq. ft set to redefine the downtown luxury market. According to their marketer Jacky Chan (see above on the list), Brivia Group is a powerhouse with a lot of staff, a lot of land holdings, a huge rental portfolio and financial backing that means they're poised for major expansion. The Curv tower itself is a long-established source of controversy, flipped several times over the years by buyers that included at least one consortium of Chinese investors.
Jon Stovell |  The Straight Shooter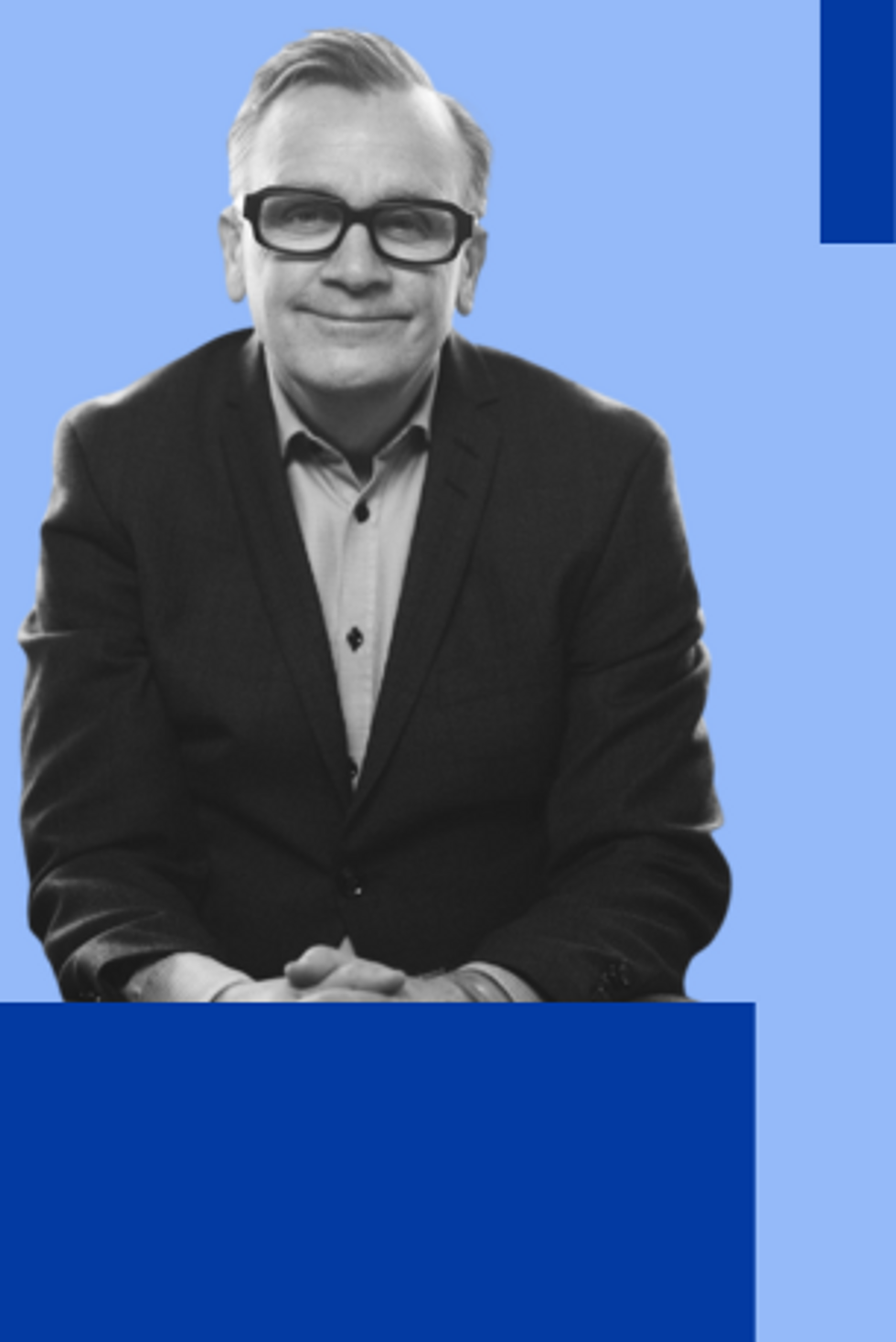 President and CEO of Reliance Properties
He doesn't hold back.
While most developers keep a low profile, the outspoken Reliance Properties developer has never shied away from sharing his opinions, even the controversial ones. He's told Vancouver to "grow up," and advocated for affordable urban micro-suites of about 250 sq. ft. and windowless work spaces in condos to maximize space. He's all about delivering a lot more supply and upzoning where necessary, and so it's not surprising he's criticized City staff for holding up projects. Although he got a decent return, he made his feelings clear that the sale of the Burns Block building in the downtown eastside for social housing was a step in the wrong direction, after Reliance had restored the building and provided market rental for a time. "How can anybody look you in the eye and tell you that what's happening down there is a good idea?" he asked reporter Mike Howell. Stovell manages new development valued at more than $1B, both commercial and residential.
Amazon |  The Tenant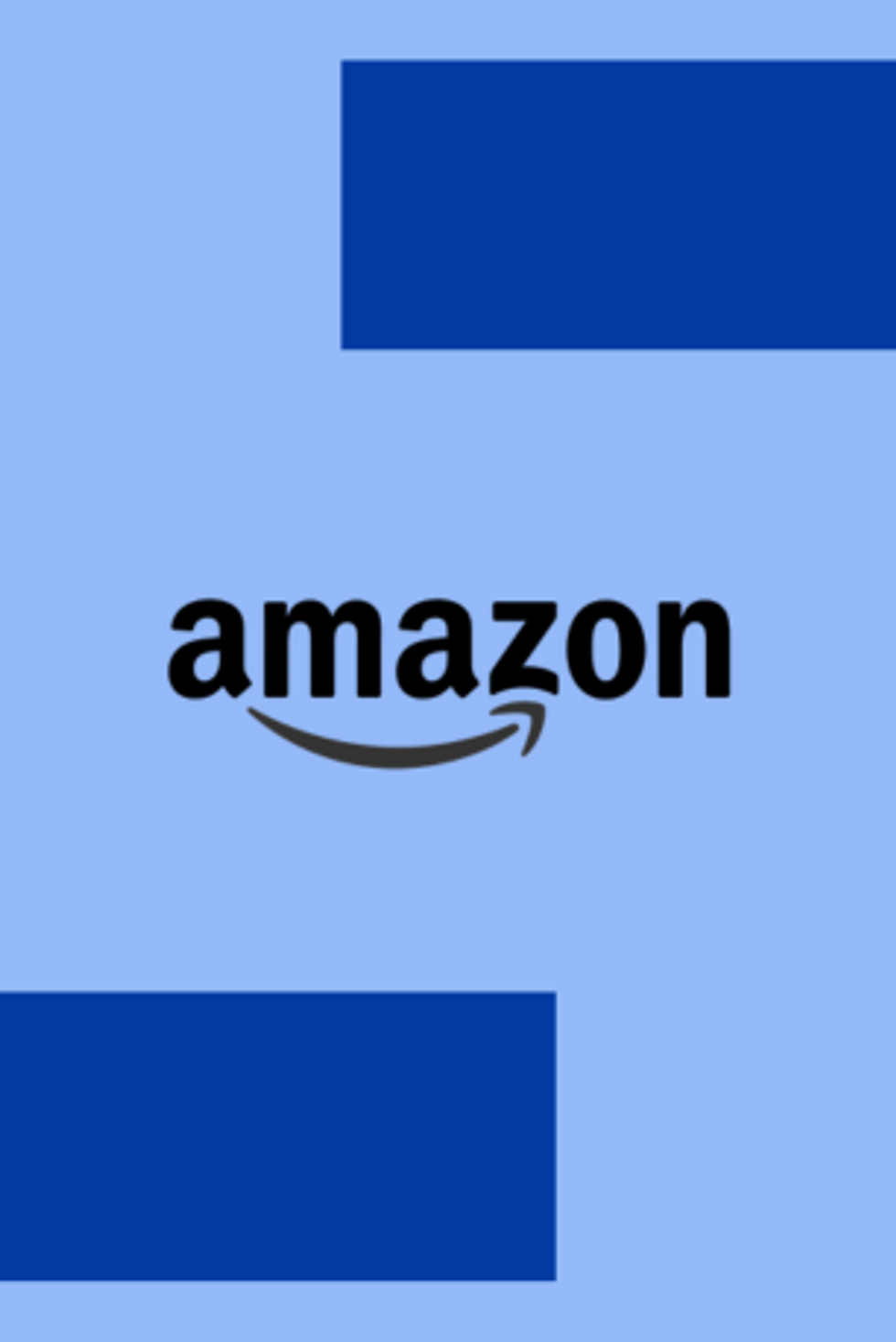 One of the largest companies in the world
Urban renewal 2.0, baby.
Let's face it, without Amazon and the 6,000 more workers the company is expected to bring to the streets, Vancouver's rather low-key downtown could go the way of San Francisco's Union Square. As a tenant, that makes Amazon a key economic player for the city, so it's a very good thing that QuadReal Property Group's record-setting city-block sized The Post office building — the largest ever to be built downtown at 1.1 million sq. ft — is on schedule to deliver that much-needed critical mass. They are scheduled to open doors to 3,000 employees this fall, and they're instituting a three-day minimum requirement to work at the office. And it's only one of four other buildings the tech giant currently occupies downtown, with an estimated 4,500 Amazon employees already working there.
Elaine Hung | The Marketer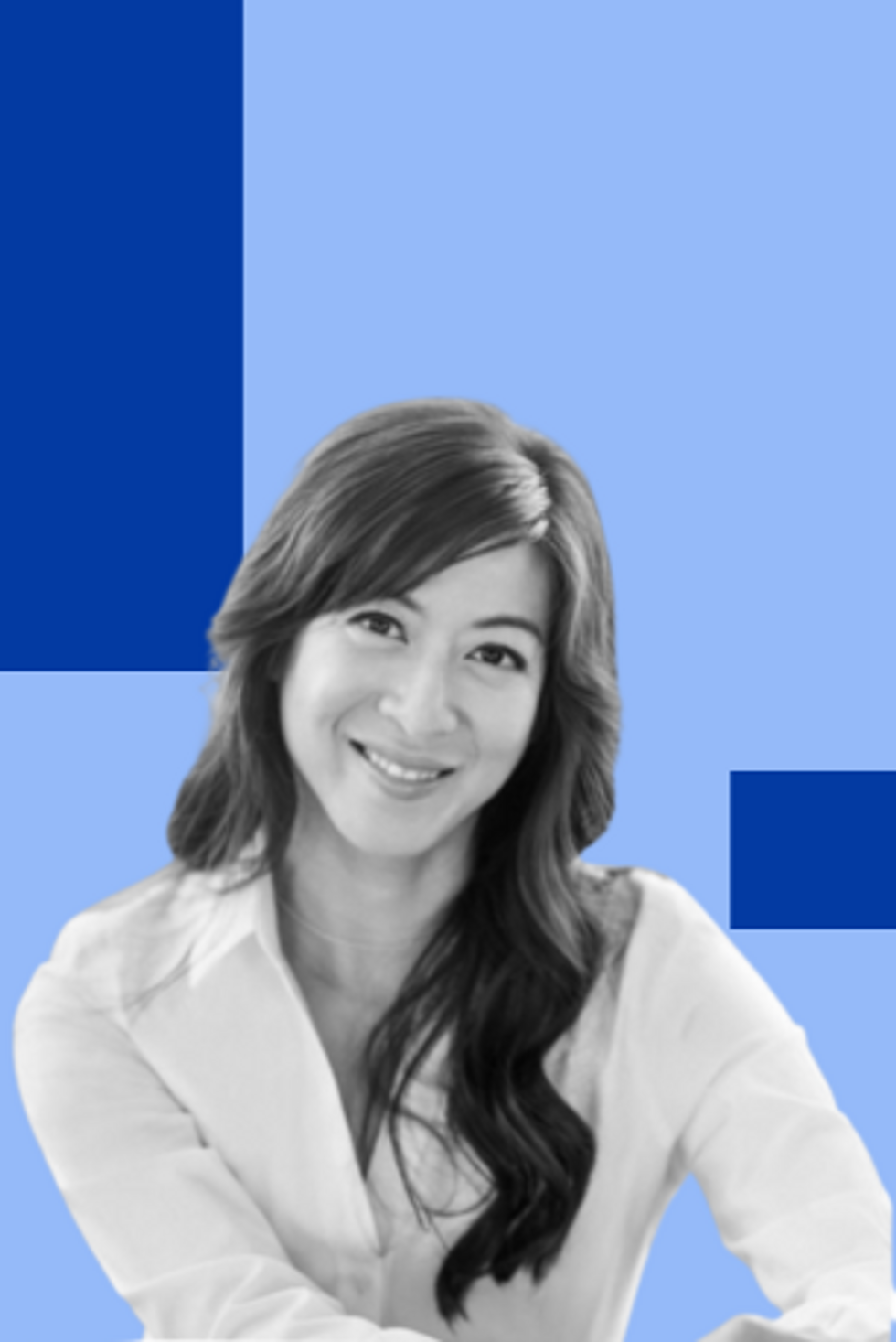 Chief Marketing Officer at Sotheby's International Realty Canada
She keeps one of the most successful luxury brands in the country in line and on point.
Let's face it: what is a realtor without a marketing strategy? Elaine Hung recognized the value of digital tech for immediate engagement when a lot of realtors were still relying on template submission forms on their websites. The Marketing Chief is one of those innovative high achievers who's raised the firm's profile by boosting its social media presence and website traffic and launching a magazine called Insight: The Art of Living. Her digital-first strategy has earned her kudos from Sotheby's International Realty Canada president Don Kottick, who said the company has upped its annual sales from $4B to $10B and doubled its realtor team each year. He credited Hung and her team as positioning the firm as an international leader in the industry.
Michael Geller | The Renaissance Man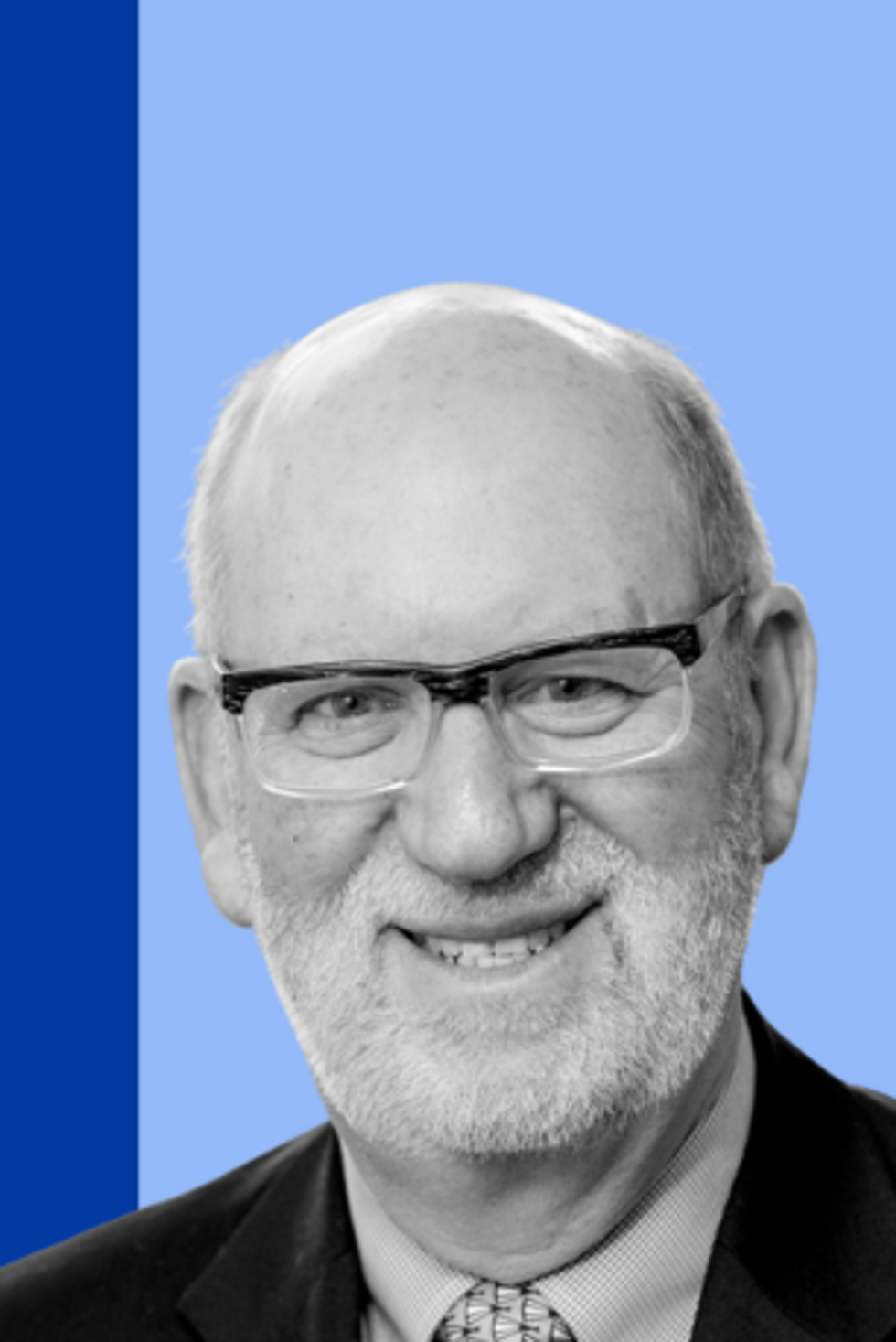 Retired architect, planner, real estate consultant, developer, adjunct professor
Developer-turned-media-guy.
Everyone who's ever paid attention to Vancouver's housing crisis knows the name Michael Geller, and not because he's a major developer. The Geller Group has developed many projects, but he's also worked on some of the big ones too, such as Deering Island in Southlands, the Vancouver Trade and Convention Centre, or Coal Harbour's Bayshore. As President and CEO of Simon Fraser Community Trust, he was in charge of the planning and development of Simon Fraser University's UniverCity master-planned community. Because he's got decades of real estate know how — a former CMHC guy who's consulted for major developers over the last several decades — he's become a media pundit who writes columns and blogs, teaches as an adjunct professor, and occasionally ticks people off on social media (because you just never know which side of an issue he'll come down on).
Ian Gillespie | The Favourite Son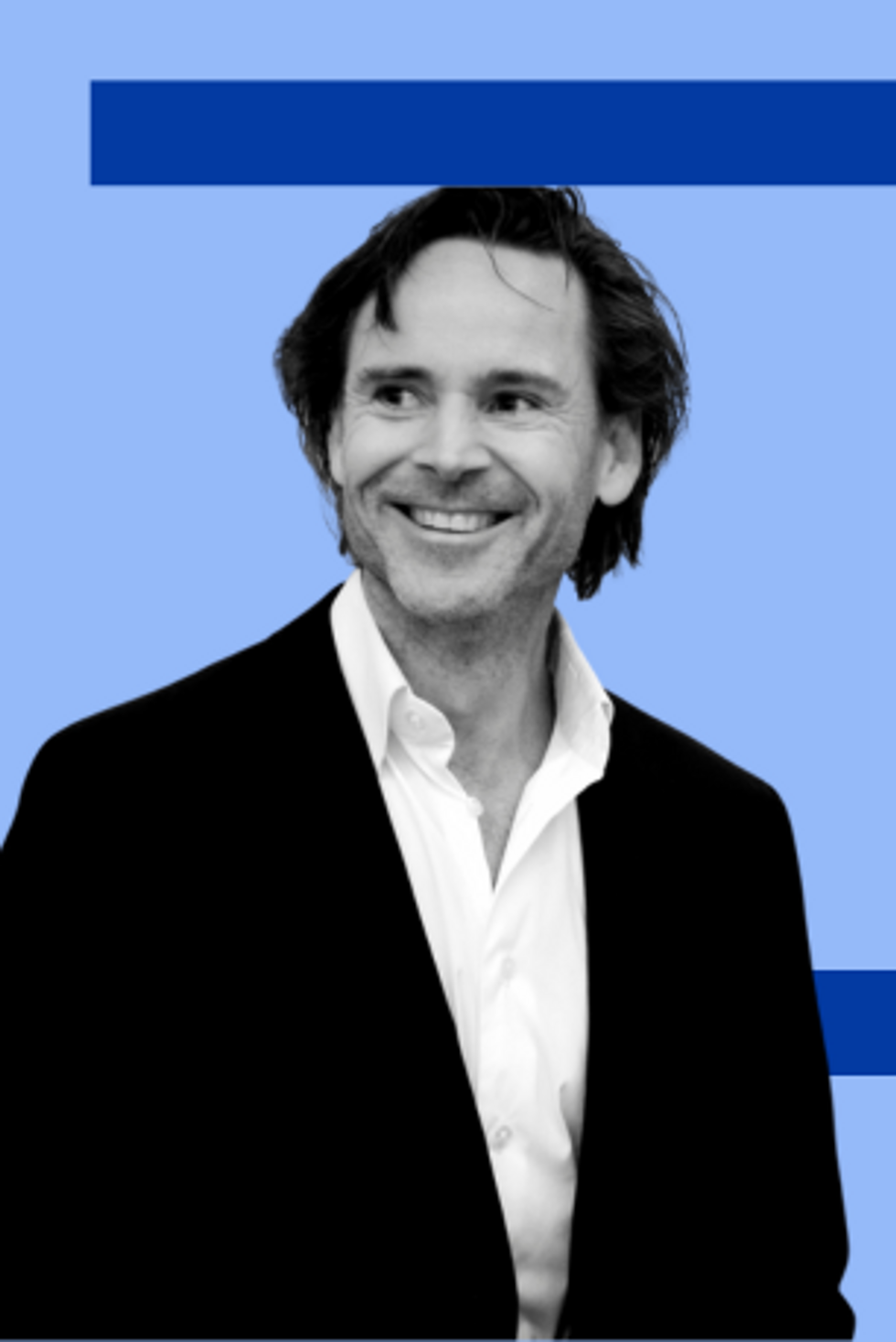 Developer
The government has trusted him with the largest loan in CMHC history.
The Prime Minister loaned Gillespie $1.4B for his Senakw co-venture with the Squamish Nation. Not every developer gets that kind of attention from the guy at the top. It was the largest loan in the Canada Mortgage and Housing Corporation's history, and without it, the all-rental towers wouldn't have been viable (and with interest rates what they are, not everyone believes all 11 towers will be delivered any time soon).
His involvement is met with cynicism because he's a luxury developer who doesn't just appear to get favours from government, but markets his luxury Vancouver condos in Asia (anyone arriving at the Hong Kong airport knows the Westbank ads).
Always up for a fight, Gillespie has let it be known that he regards his city as a pain in the ass. Or, as he told Bloomberg: "an insular little fucking village."
Mindy Wight | The New Leader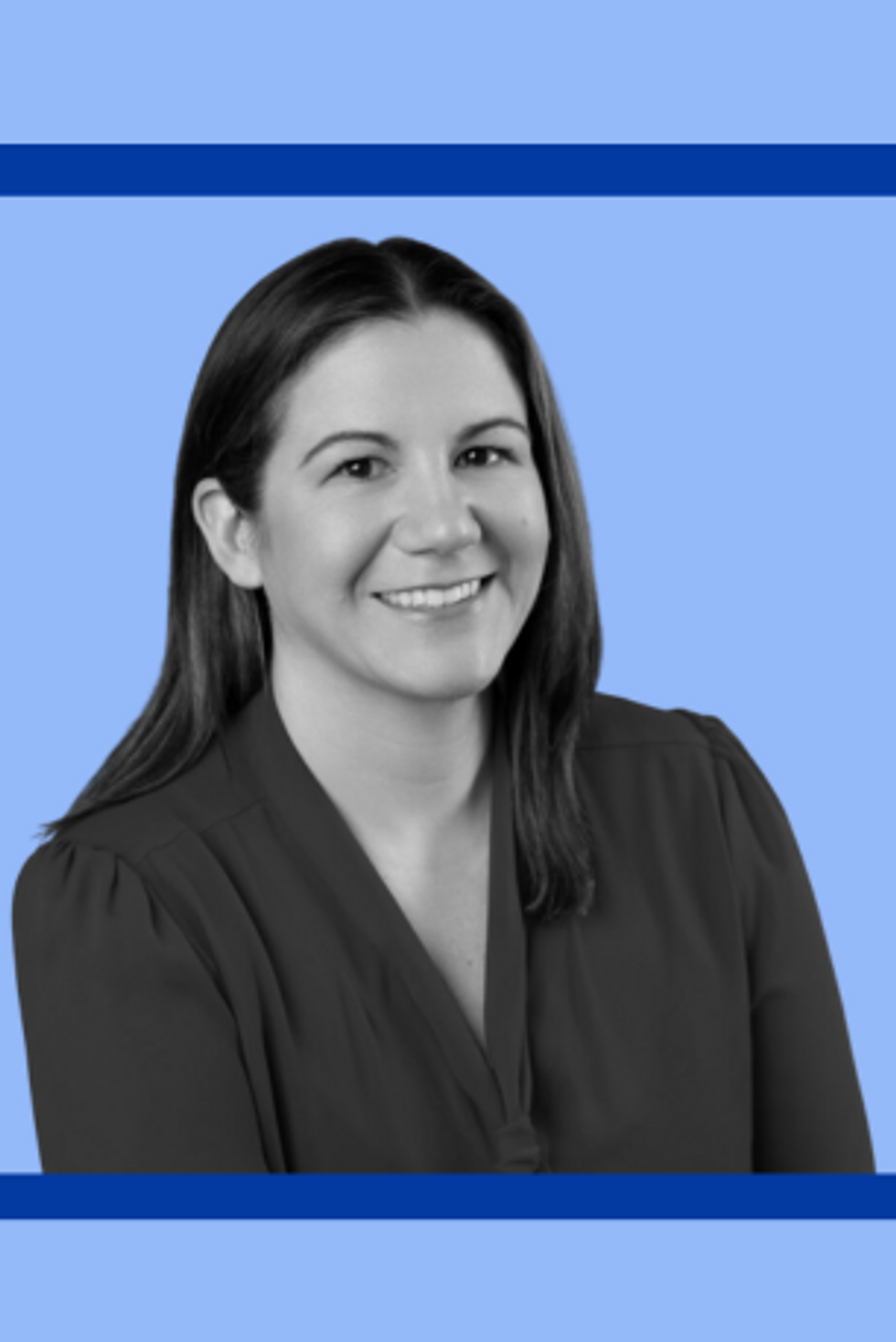 CEO of the Nch'kay Development Corporation
She's overseeing a city-transforming project.
Nch'ḵay̓ Development Corporation (NDC) is behind the massive city-transforming Senakw project, and chartered accountant Mindy Wight is the new CEO. Along with partner Westbank, she'll oversee a massive, entirely new neighbourhood that will include at least 6,000 rental units squeezed onto the small 12-acre site. Eleven skyscrapers, up to 59 storeys, as well as a 12-storey office tower will dwarf and significantly densify the eastern part of low-rise Kitsilano. Because it's on the Kitsilano Indian Reserve, it's not subject to the usual process, such as public hearings, or the need to apply for development applications — which has also made it a highly controversial proposal.
But construction has quietly started. And so far, they've only had a public hiring glitch. The NDC had hired newly retired BC Housing CEO Shayne Ramsay to bring his real estate expertise to the Nch'kay̓ portfolio, but after a bombshell conflict-of-interest report emerged — finding that he'd inappropriately provided public funding to a non-profit housing provider run by his wife — his job at the NDC quickly disappeared from its website.
Steve Saretsky | The Realtor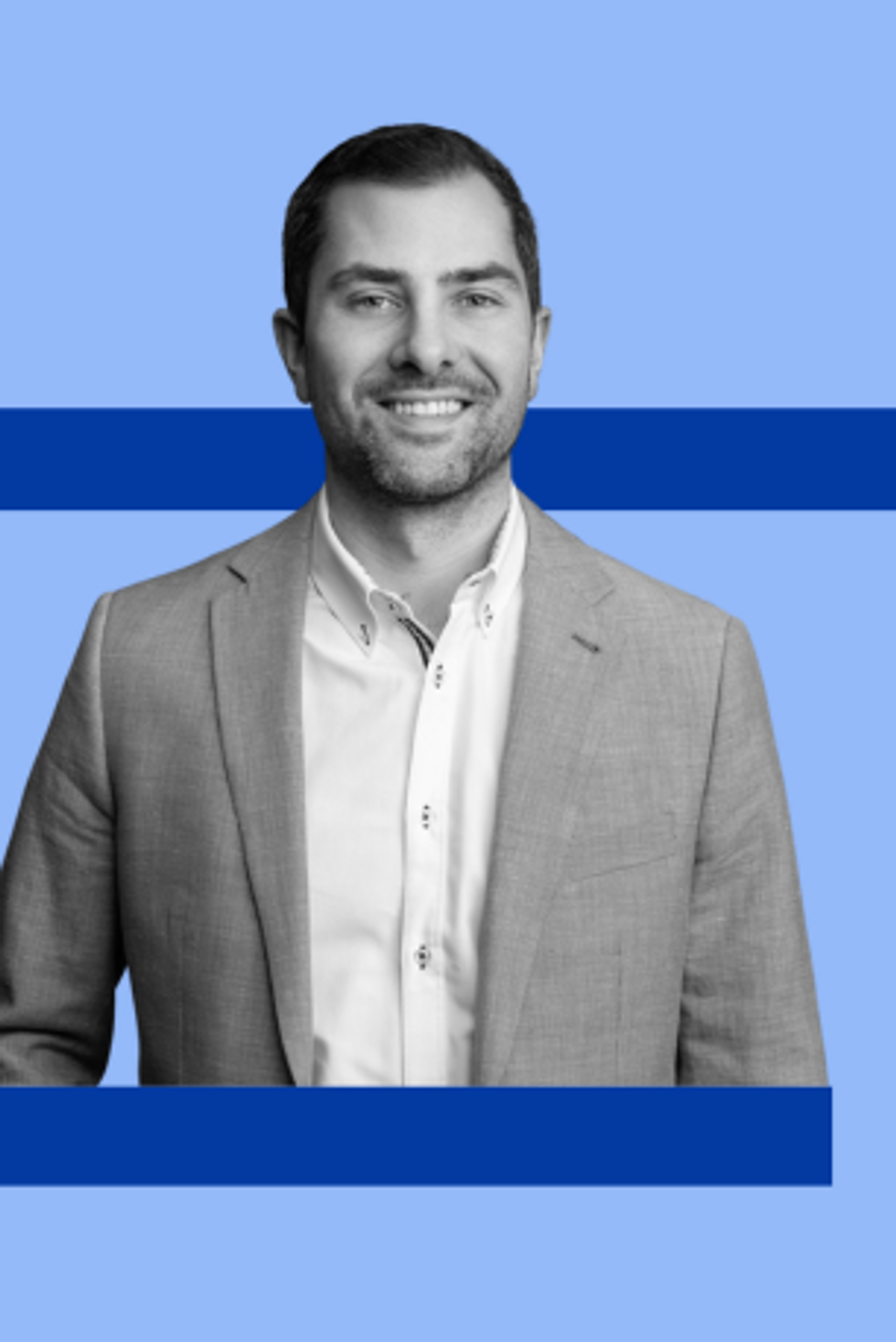 Vancouver Realtor
He's as much an influencer as any realtor in the game.
If you've got marketing chops, you know how to work the media. Steve Saretsky has made a name for himself as the realtor who knows things. Social media audiences can smell disingenuous salesperson-spiel a mile away, and early on, Saretsky knew that the way to build a brand is to just say what everybody is thinking, question stupid policies, and get irritated. Others have followed suit. He's all over social media and mainstream media, his YouTube channel has 33,000 subscribers, he's on the speaker circuit and he writes a popular monthly newsletter. With all the pressure of staying on top of his social media game, it's hard to believe he finds time to sell real estate.
Jessica Toppazzini | The Manager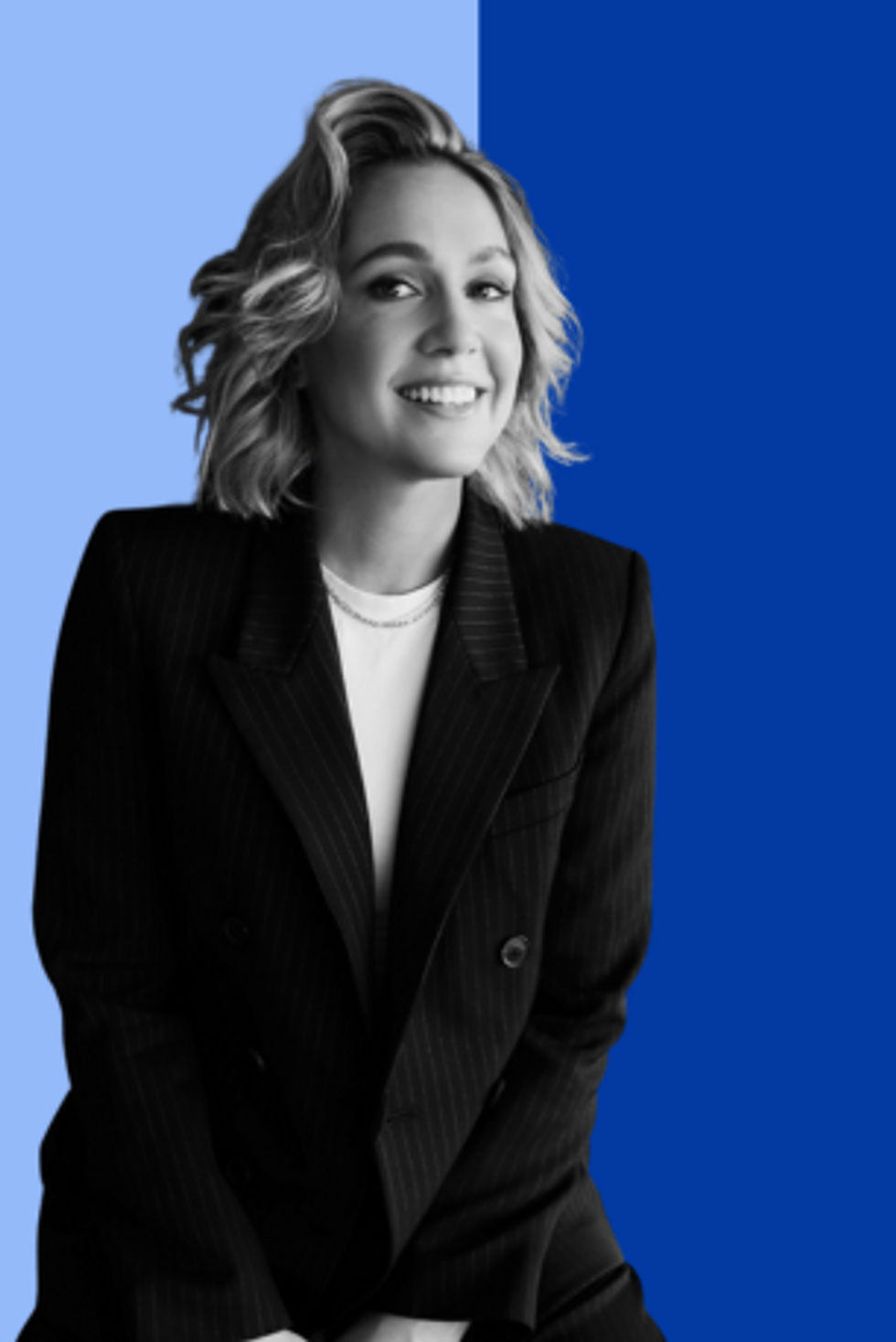 Managing Director, Vancouver at Avison Young
She's breaking the glass ceiling.
Sad but true, there are few females occupying the C-suite in Canada's real estate industry even though there are a ton of female brokers. And before 2023, none had run a Canadian Avison Young office. This year, Toppazzini became Avison Young's first female Managing Director to take the role in Canada after taking over the Vancouver office from Michael Keenan. She only joined the company in 2022, but she'd already built up experience in appraisal, property valuation and technology, which means she knows how the market functions. In 2021, she won the Appraisal Institute of Canada's Top Appraiser Under 40 award. In her new role she'll be building out the team and focusing on business development.
Terry Hui | The Builder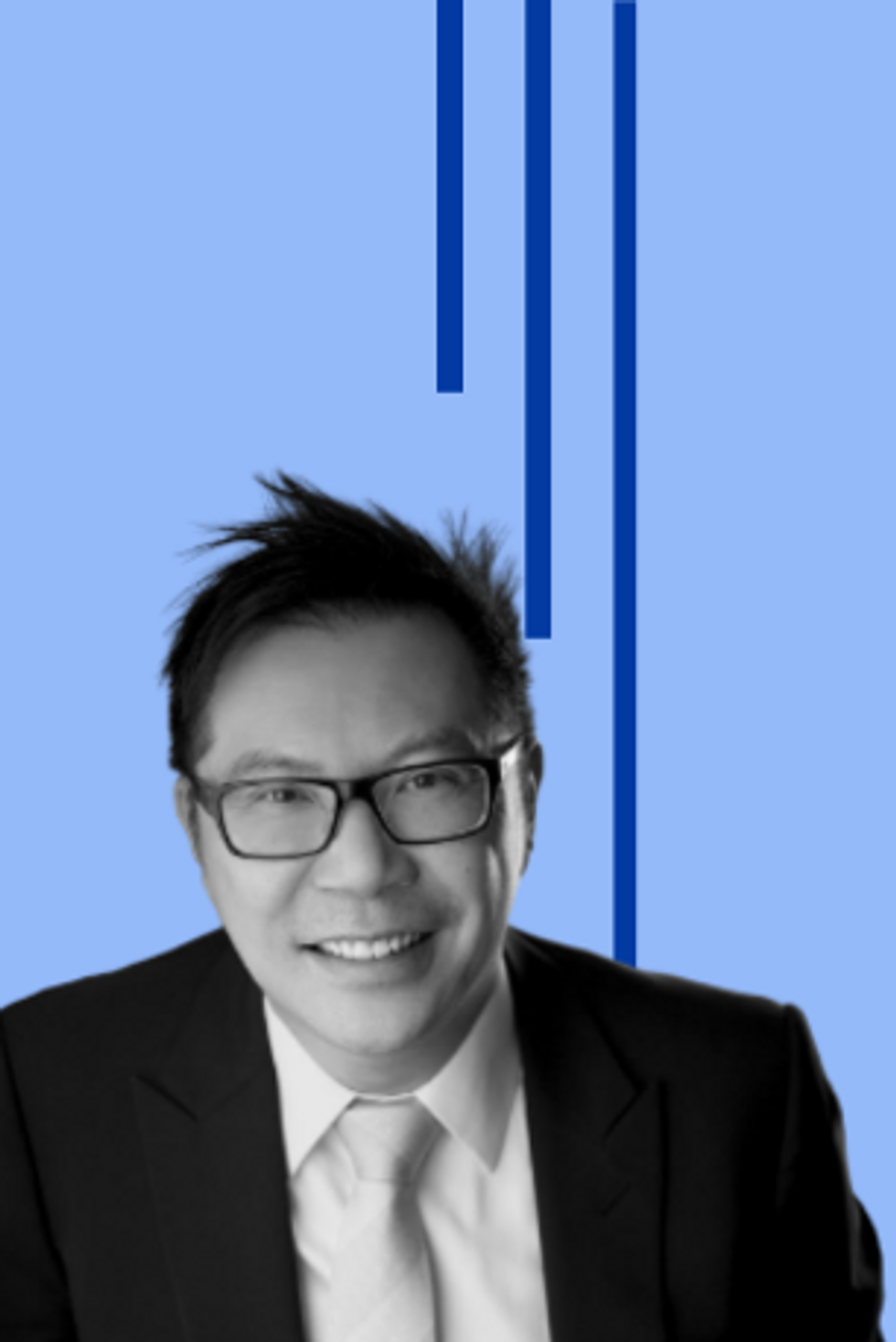 President and CEO of Concord Pacific
It's a developer's town and Hui's very much living in it.
Business is booming for Terry Hui, the President and CEO of Concord Pacific, the company that started off by purchasing Vancouver's old Expo Lands and, in more recent years, purchased landmarks like the 7.3-acre Molson Brewery site at the south end of Burrard Street Bridge and the historic 6.6-acre St. Paul's Hospital site, located downtown. Concord builds across Canada and bills itself as "Canada's largest community builder," with more than 150 towers in its portfolio and 50 more underway.
Hui is a fixture on the Vancouver development scene, but he also became known for a controversial move to use a 6,000-sq.-ft amenity space in one of his buildings for his own personal use (Hui owns the penthouse). The strata council initiated a legal battle to reclaim the second-floor space that had initially been deemed for community use, and Hui's subsequent application to dismiss the case was rejected by the court in August, with costs awarded to the strata owners. Hui may soon have to unlock the doors and, even with all his influence, eat a large slice of humble pie.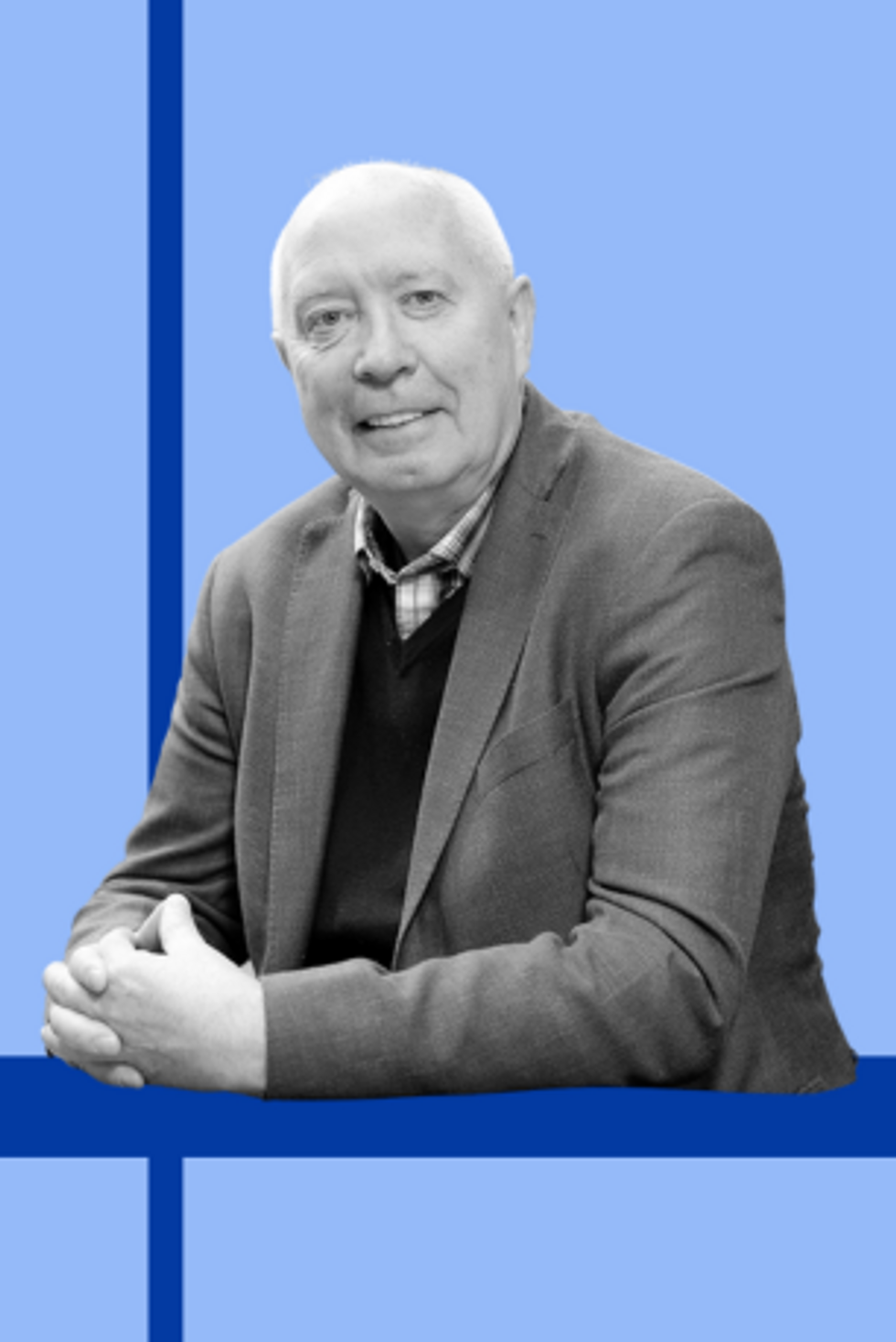 Mayor of Burnaby
Fighting the good fight.
Mike Hurley is the get-it-done mayor, so it's no wonder he announced this year that he's in the process of creating a housing authority to deliver the below-market housing that used to be the purview of senior government. Lately, to his chagrin, the Province has been blaming municipalities for the supply shortage. But no one can blame Burnaby. The former firefighter has worked with his council to come up with one of the most progressive tenant relocation policies in Canada, and they have made 20% below-market rental mandatory within all new developments.
The Burnaby skyline just keeps filling with towers, but he's not slowing down. "We're not there yet," he says.
Featured