Toronto
Properties
The Three Most Expensive Toronto Condos to Sell During COVID
After the initial shock of the COVID-19 pandemic settled in last spring, the Toronto real estate began to take off. And it hasn't stopped since.
Demand has been up as buyers returned to the market in droves (thanks to a historically low-interest rate), while surging prices caused panic and FOMO to induce a seemingly never-ending cycle. In light of this, expensive condos and homes have been selling like hotcakes throughout Canada's largest city.  
While most people might look at the final sale price to gauge a home's worth, Strata says that number isn't always a true representation of actual market value.
To get a more accurate value of a property, you should look at what sold based on price-per-square-foot (PSF), as it's a more accurate way to gauge the value of a home. As Strata describes, that's why there are instances when an $800,000 condo is considered of higher value than one that sells for $1,000,000.
READ: One of the Most Expensive Condos in Toronto History Just Sold
Currently in Toronto, the average cost-per-square-foot is $886, which is quite low in comparison to a handful of condos that sold for much higher throughout the pandemic.
To show this, Strata has rounded up the three most expensive condos to sell in Toronto based on the price-per-square-foot sold.
Sold for: $2,900/sqft
Date: April 16, 2021
Sale price: $11,600,000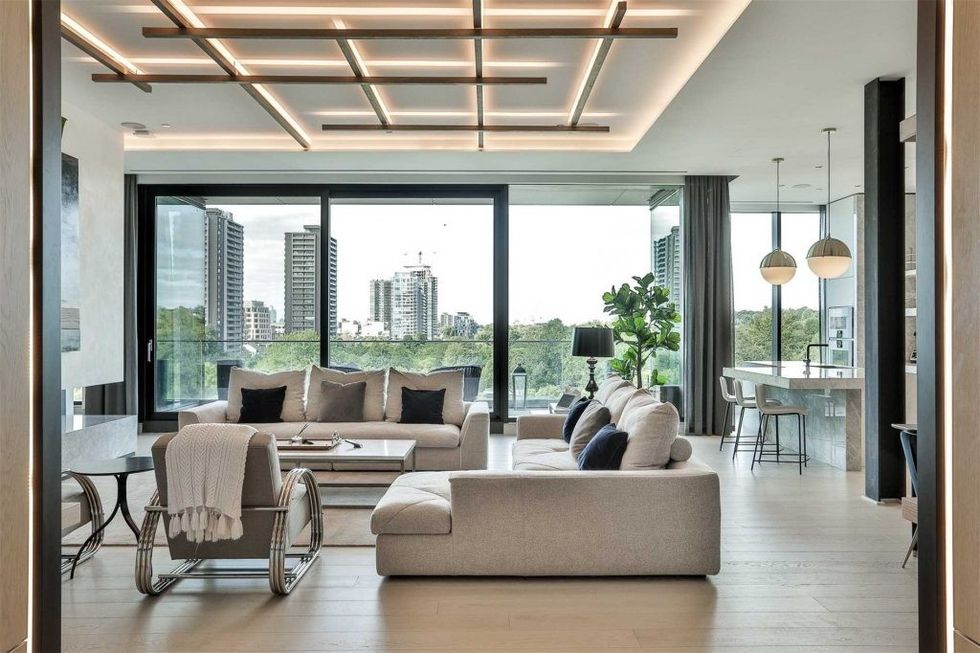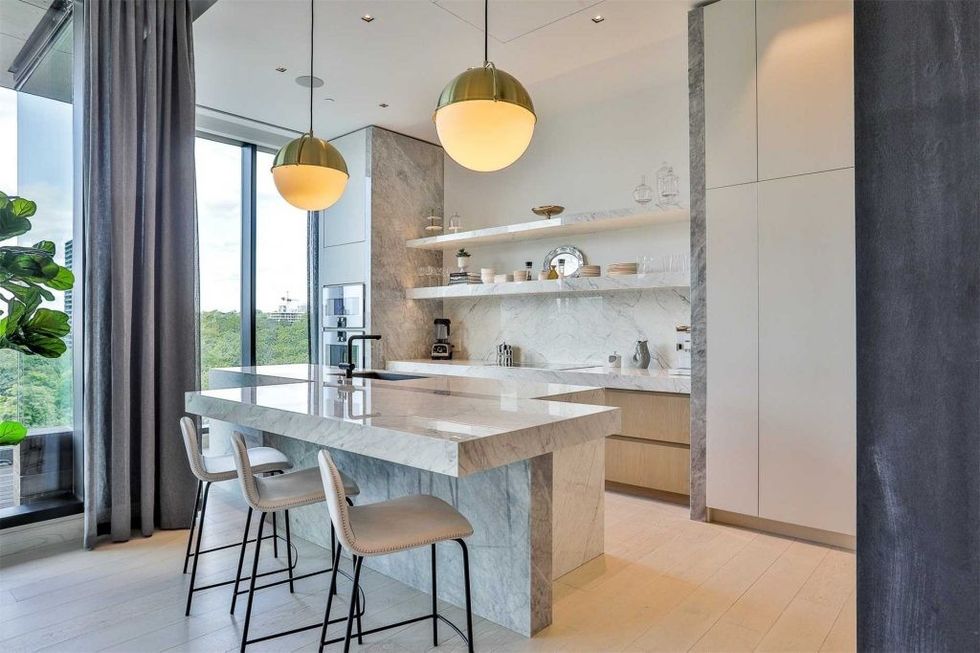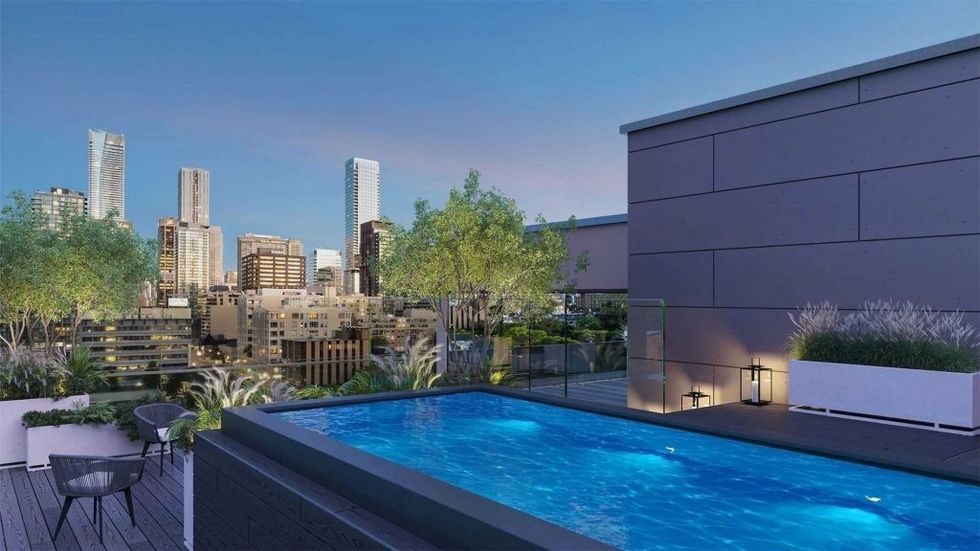 After spending 44 days on the market, this lavish 4,000-sq.ft Rosedale penthouse sold for $11.6 million ($1.2 million under the initial $12.8 million asking price), trailing ever so slightly behind a 6,000-sq.ft penthouse that once sold for $12 million in Toronto.
With ceilings that reach 12-feet and full walls of floor-to-ceiling windows, the sky and city views are abundant, while also making you feel as if you're living among the trees.
The fully-customized penthouse has 3+1 bedrooms and 4-baths spread across the sprawling floor plan, which include all your principle rooms on the main floor and a spacious family room on the floor above that offers access to the incredible rooftop (complete with a private pool, obviously).
Sold for: $2,563/sqft
Date: February 21, 2021
Sale price: $7,365,000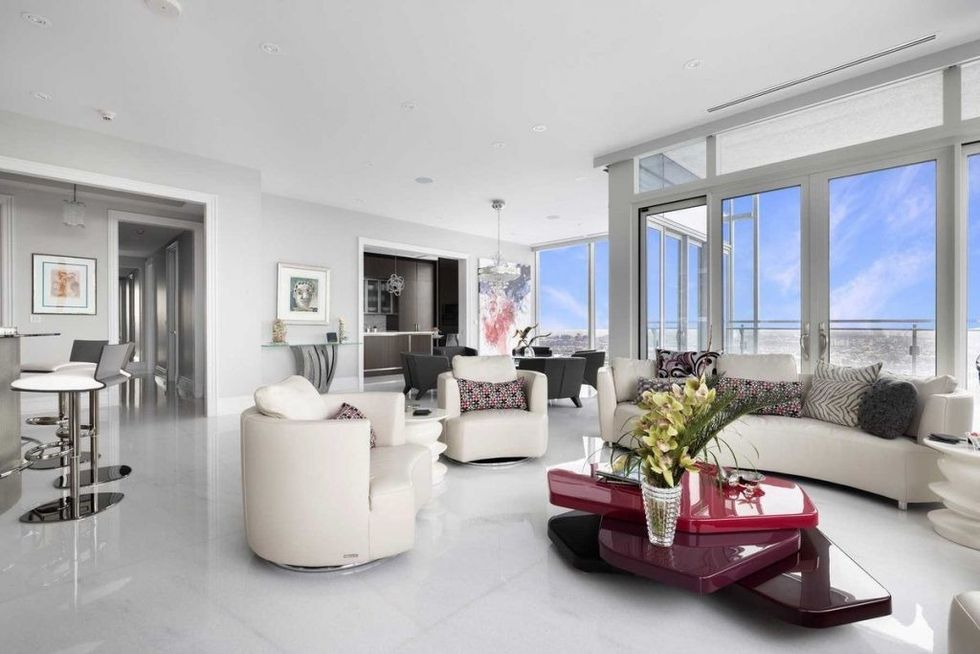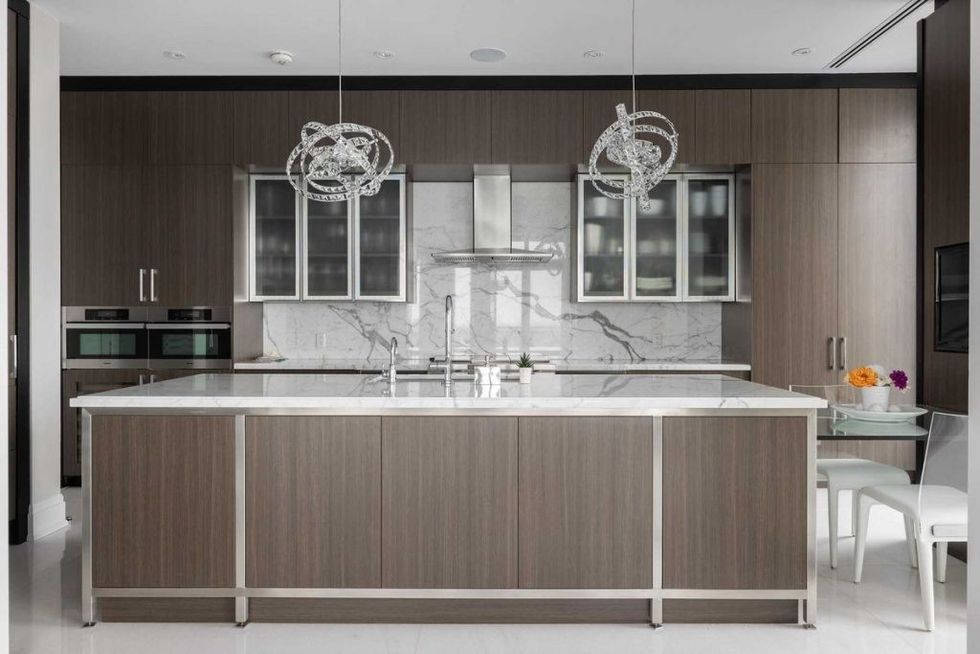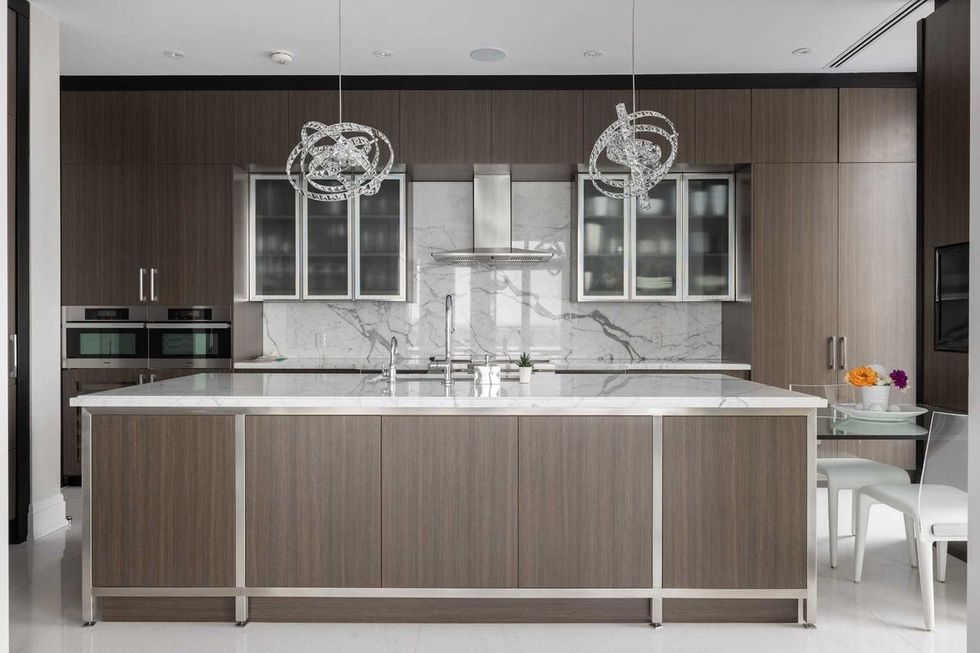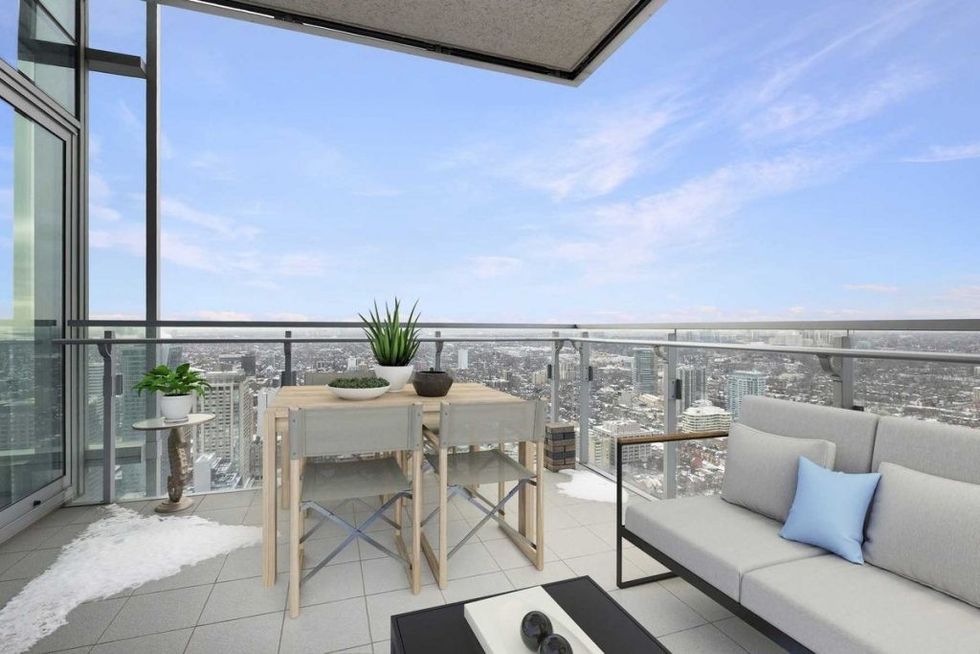 Housed in Toronto's prestigious Four Seasons Private Residences, this 2,874-sq.ft condo exudes elegance. Accessible by a private elevator, this condo boasts soaring 10-foot ceilings and wall-to-wall and floor-to-ceiling windows, so you'll be greeted with breathtaking 365-degree views of the sky and cityscape regardless of the time of day.
The 2-bedroom, 4-bath condo is also equipped with a custom-designed kitchen with built-in Miele appliances and has a corner terrace where the sweeping views are endless.
While living in this elite building is clearly expensive, it also comes with perks like full access to all of the hotel amenities including 24/7 concierge and valet service, spa and fitness centres, an indoor pool, room service, and housekeeping.
Sold for: $2,297/sqft
Date: September 20, 2020
Sale price: $7,000,000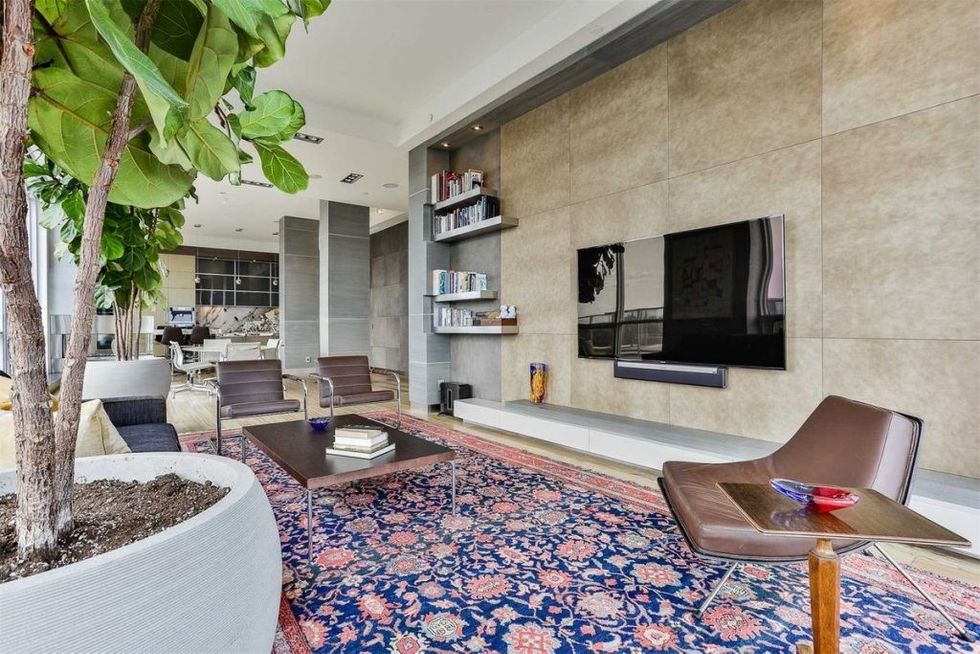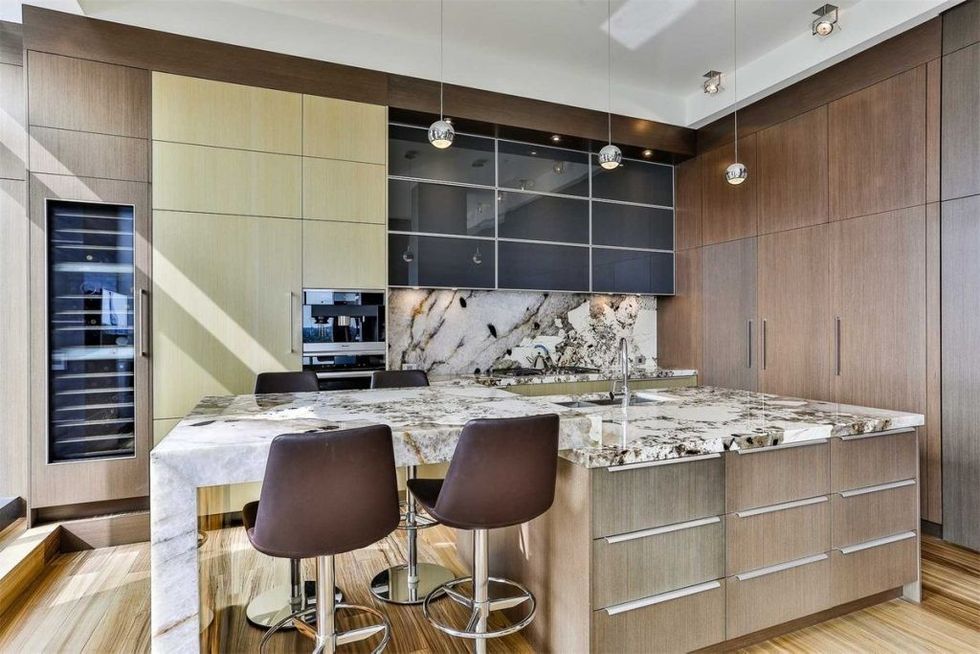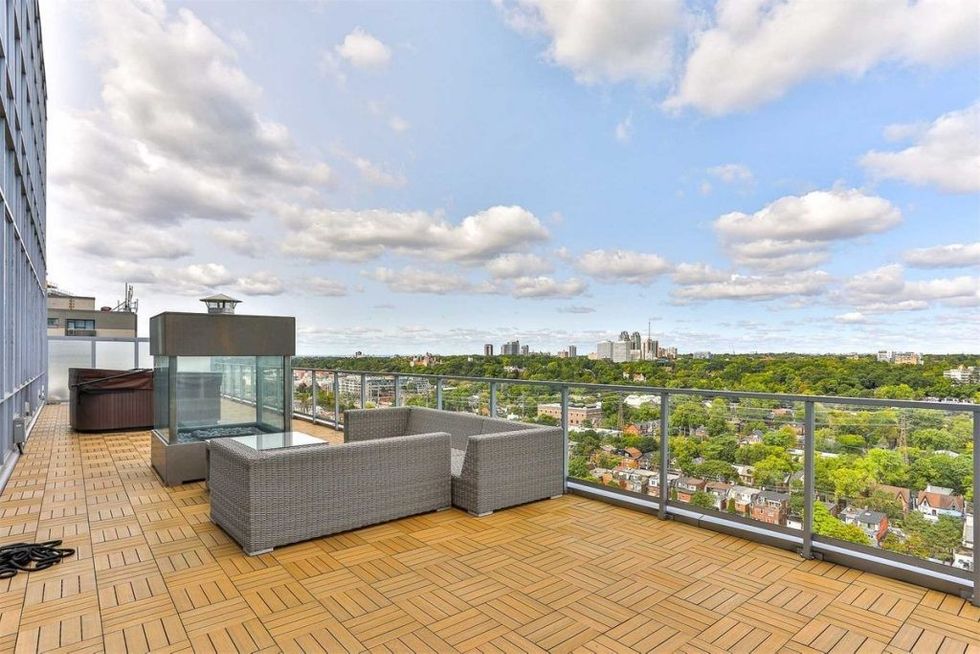 You'll feel like you're living in the sky in this remarkable penthouse that overlooks the city lights and the lake. Selling for nearly $2,300 psf, this unit comes with all the luxurious features you could ever need, including 12-foot ceilings, floor-to-ceiling windows, and over 1,400-sq.ft of terrace space complete with ample seating room, a dining area, a hot tub, and even a fireplace.
Inside, you'll find a custom-designed interior with an enviable open-concept kitchen that overlooks the spacious dining and living area, while other notable highlights include a sauna, an indoor fireplace, and integrated appliances.
Easily one of the bigger selling points is the spa-like ensuite bathroom, that has a modern soaker tub surrounded by floor-to-ceiling windows, where you can unwind after a long day and enjoy the unparalleled views.