If you tuned into season three of "The Boys" -- Amazon Prime's smash-hit superhero series set in New York but primarily shot in Toronto -- you may have caught a glimpse of a particularly opulent mansion in the first episode. 
---
Well, that exact mansion is for sale in Mississauga, with a listing price of $37,500,000.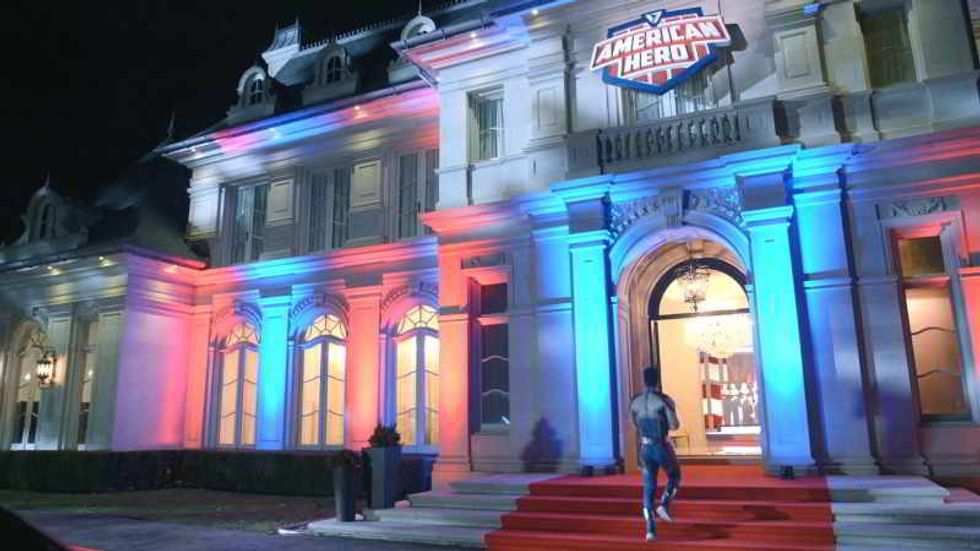 Even without the cachet from the show, the property has star quality in its own right. The French chateau-inspired residence sits on 109,590 sq. ft of land and includes six bedrooms, 10 bathrooms, 25 parking spaces, and five garages -- with heated floors and the potential to house 15 cars. The property is encircled by tall trees and a wrought iron gate. 
One of the listing agents, Robert Bourelle, told STOREYS that the neighbourhood the home is situated in is one of the GTA's most coveted. 
"Doulton Estates is an enclave of private estates on very large properties and is probably the most prestigious neighbourhood in Mississauga," he says. "Despite the qualifying process, we do get many inquiries and showing requests for the property."
Although Bourelle wasn't able to disclose anything about the home's current owner for privacy reasons, he was able to reveal that the architect who designed the exterior of the Doulton Drive estate is Ferris Rafauli -- an iconic designer and artist who conceives and builds ultra-luxury homes for an elite clientele. Rafauli also designed Drake's home base in Toronto.
The inside of the home was designed by the current owners. The finishes are unsurprisingly high-end, including marble flooring with inlay detailing, artful ceilings, crystal chandeliers, a limestone fireplace, and stucco walls imported from Germany.
Some more highlights of the home include a show-stopping gold-gilded office, multiple walkout terraces, domed ceilings, a full fitness facility, an indoor pool pavilion, a theatre with custom Lamborghini seating, and a nightclub with a full bar.
As for who might end up calling this contemporary palace home, Bourelle suspects it will be someone with clout. 
"I would say that there are several types of buyers for this property," he says. "A business person that wants privacy would like the proximity to Toronto and the airport. Someone in the entertainment business would love the pool, nightclub, and movie theatre. An athlete would love the gym for training, not to mention the possibility for the backyard to be customized. A car enthusiast would love the 15 heated garage spaces with the possibility of adding lifts for additional cars."
The Specs:
Address:2275 Doulton Drive
Bedrooms: 6+1
Bathrooms: 10+3
Size: 25,000 sq. ft (living space), 43,000 sq. ft (including garages and open to below areas)
Lot size: 109,590 sq. ft
Price: $37,500,000
And if the home's television stint and associations to Drake aren't impressive enough for you, get this: the famed Mississauga mansion is the most expensive home currently for sale in Ontario and the second most expensive in Canada according to a ranking released by Point2 Homes earlier this month. It doesn't get much more brag-worthy than that!
WELCOME TO 2275 DOULTON DRIVE
EXTERIOR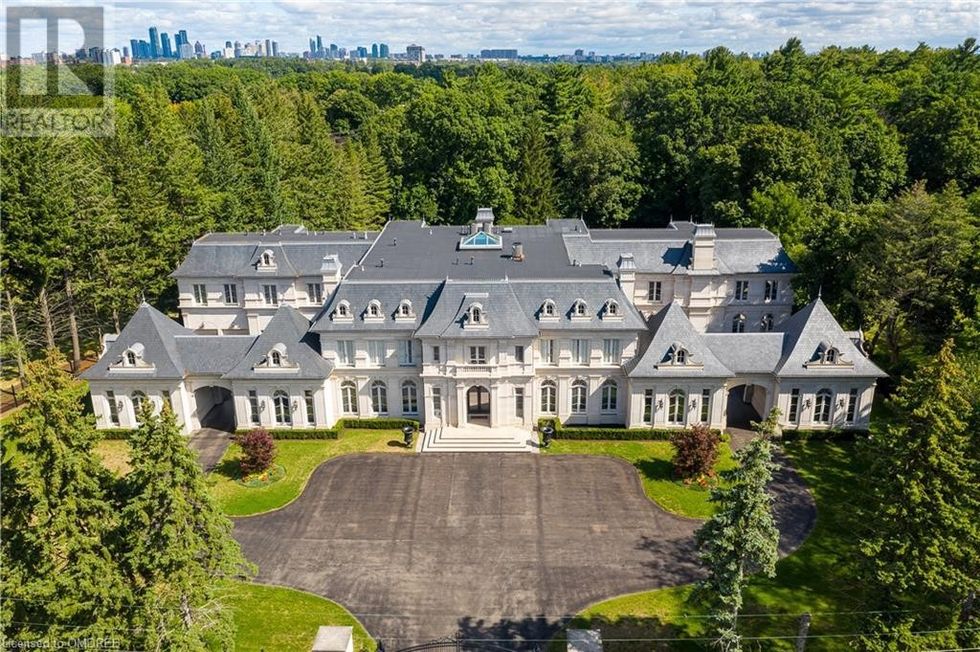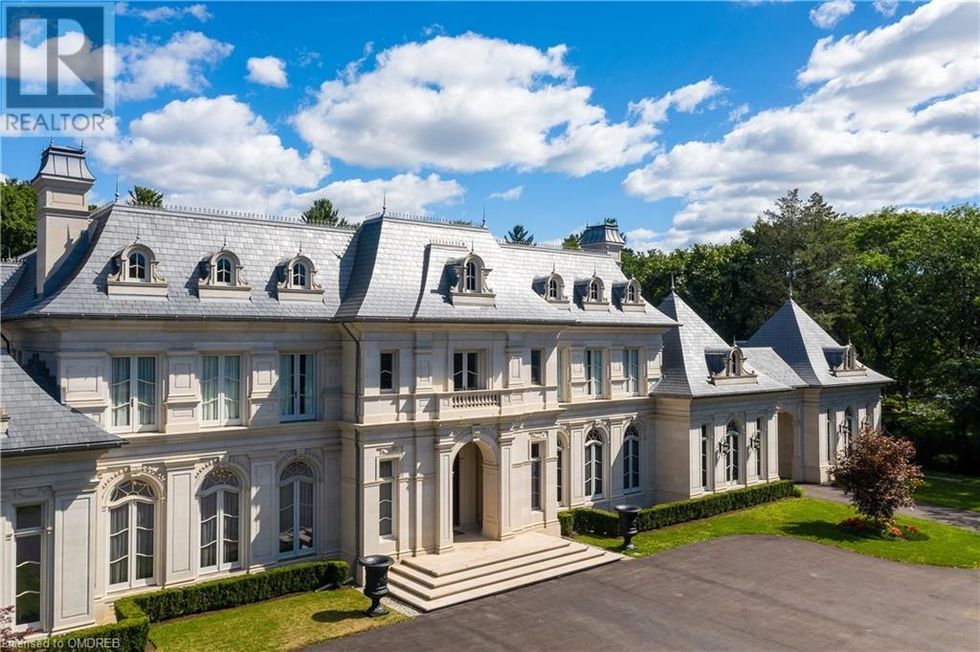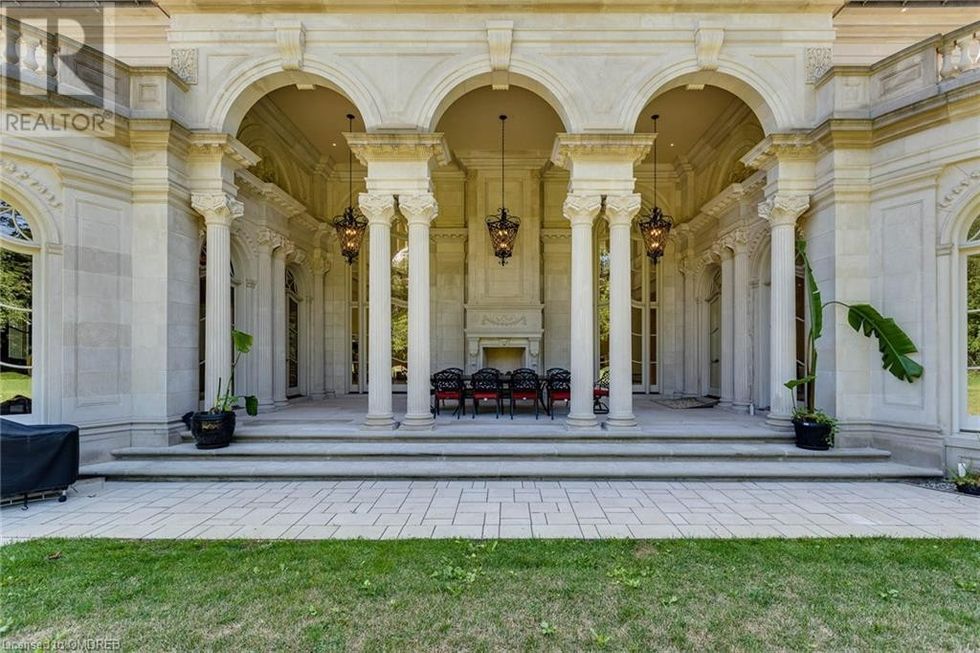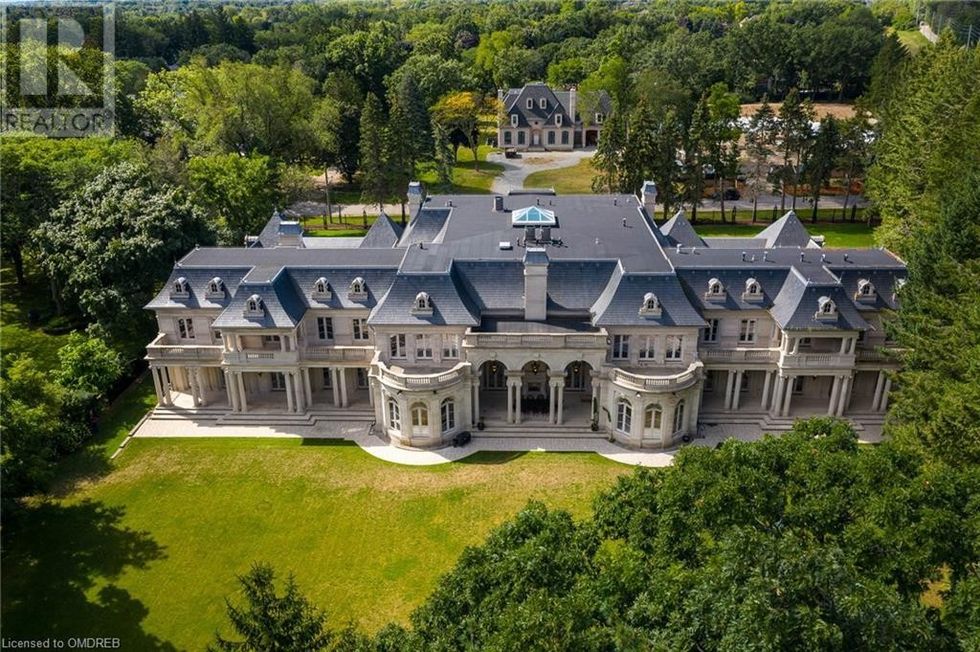 INTERIOR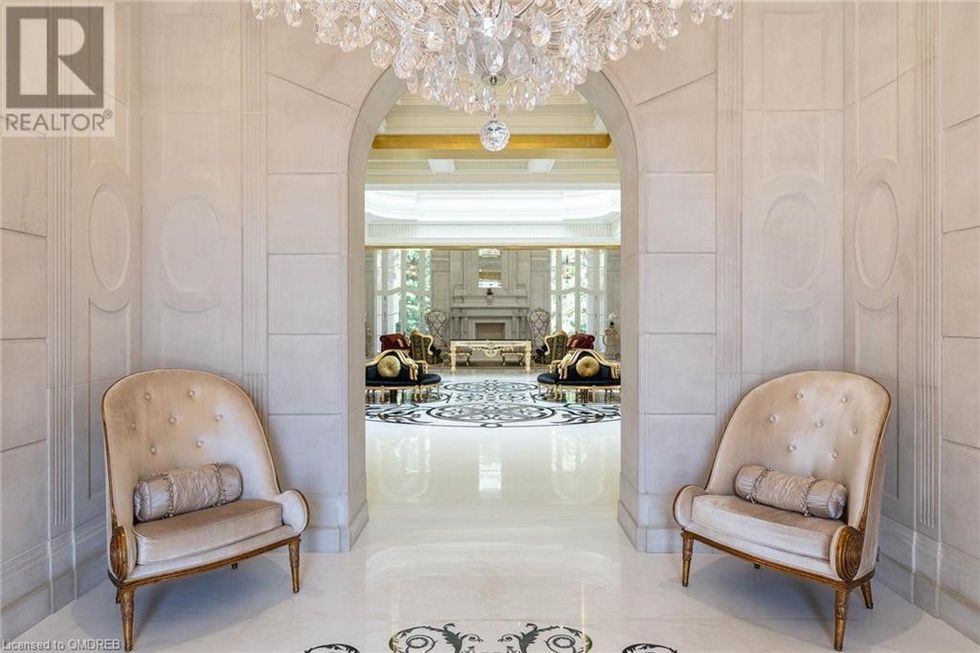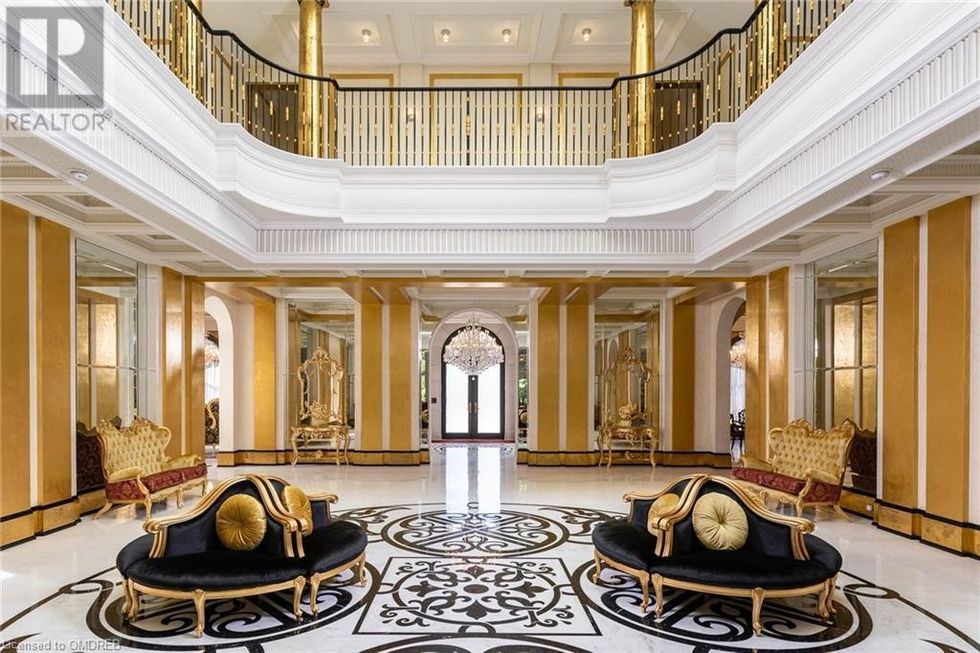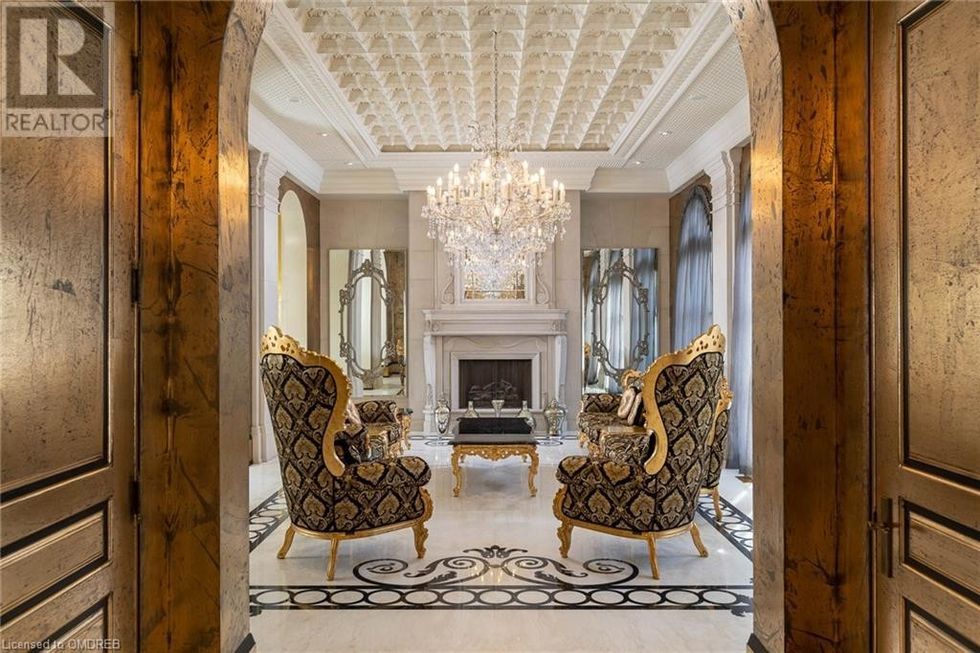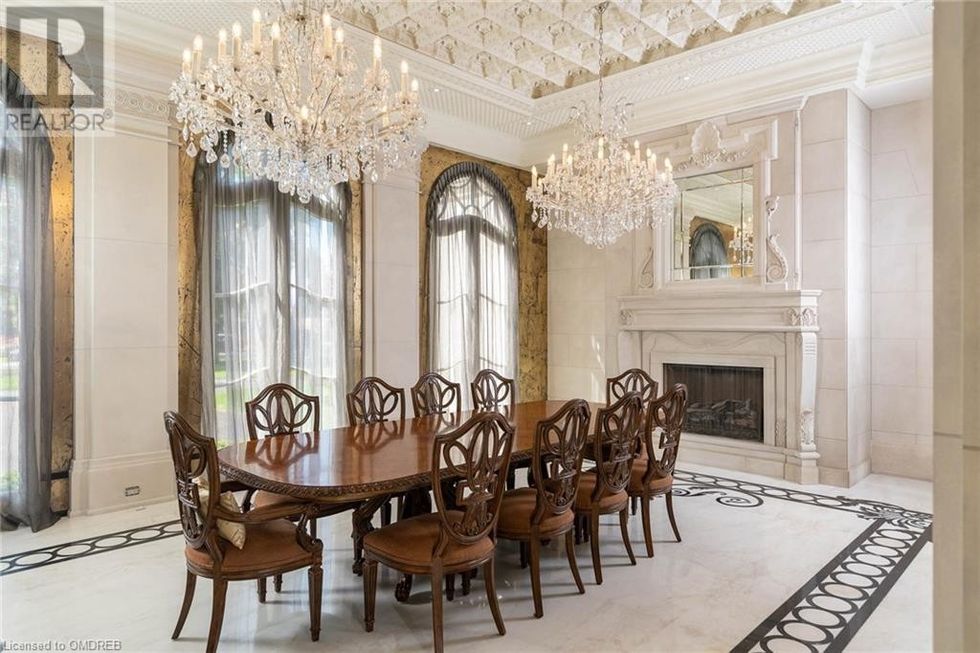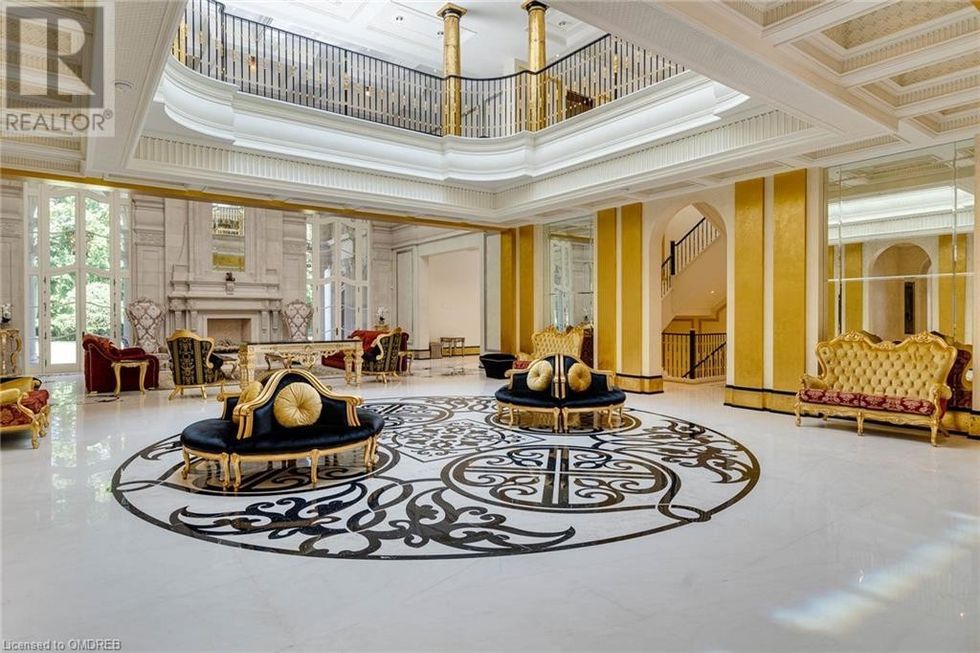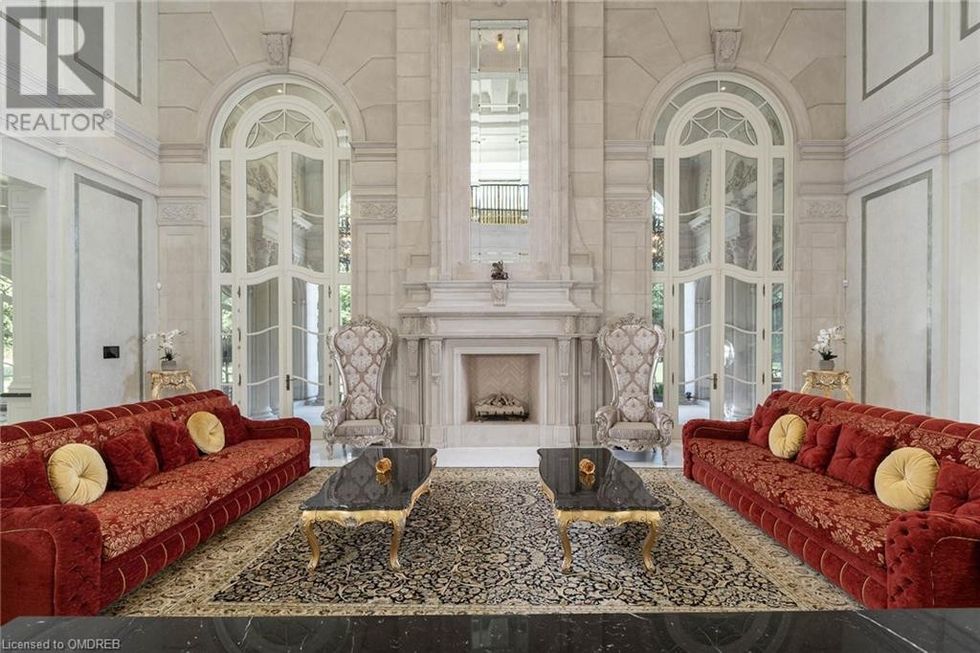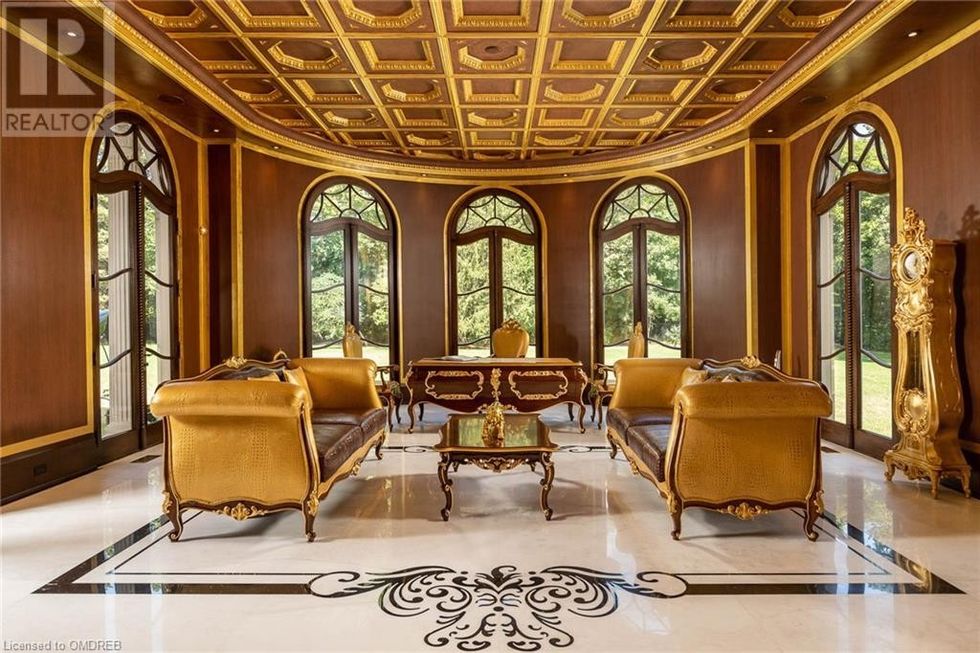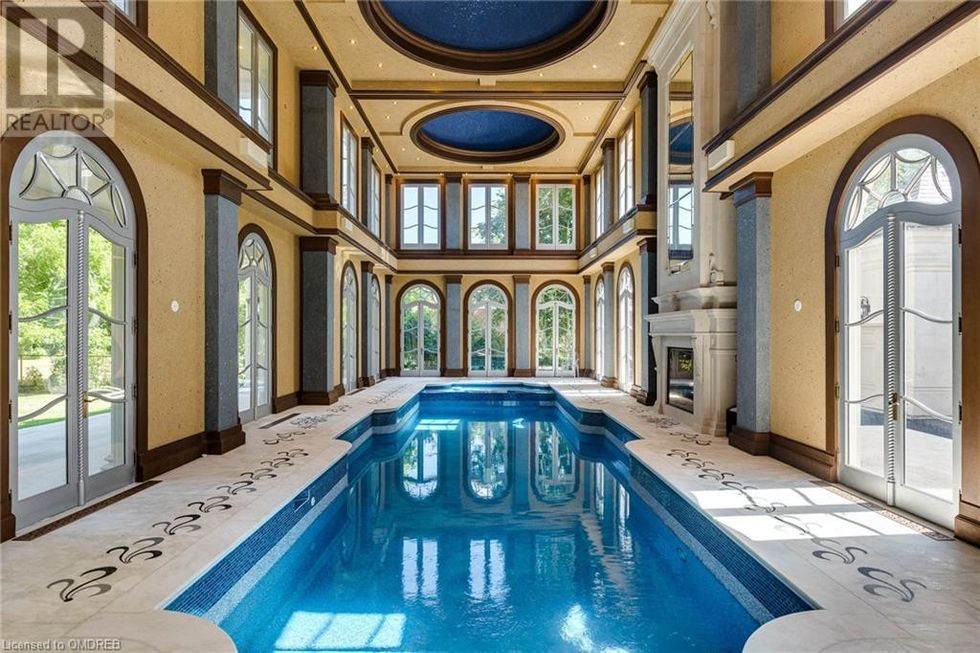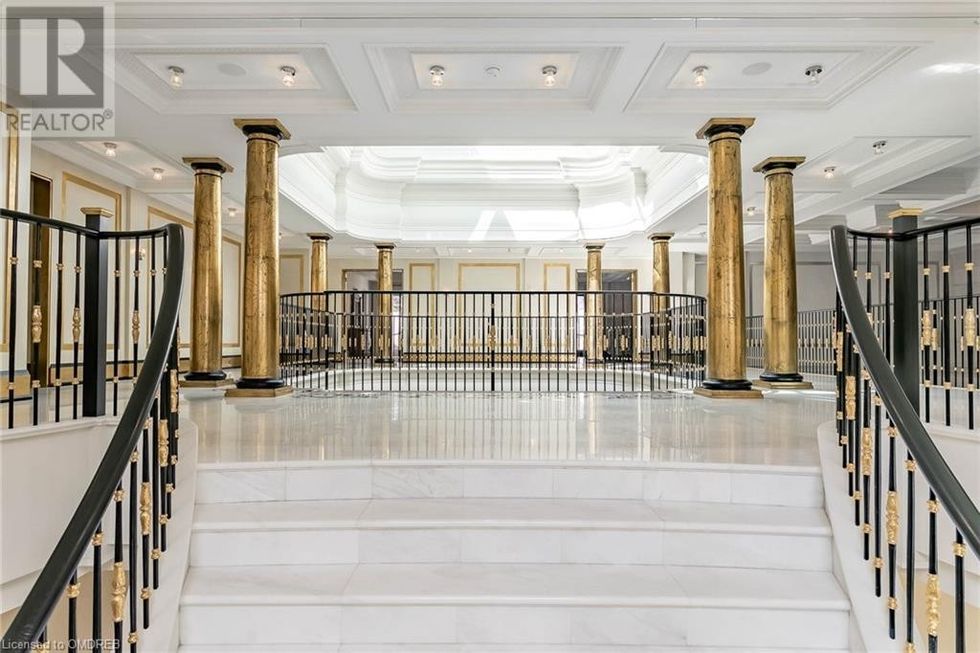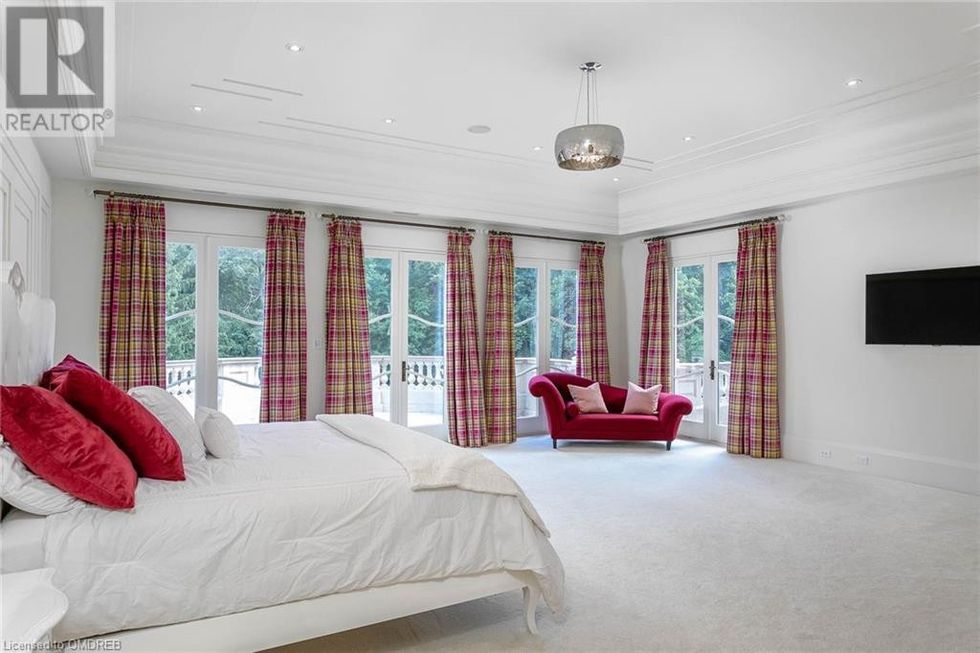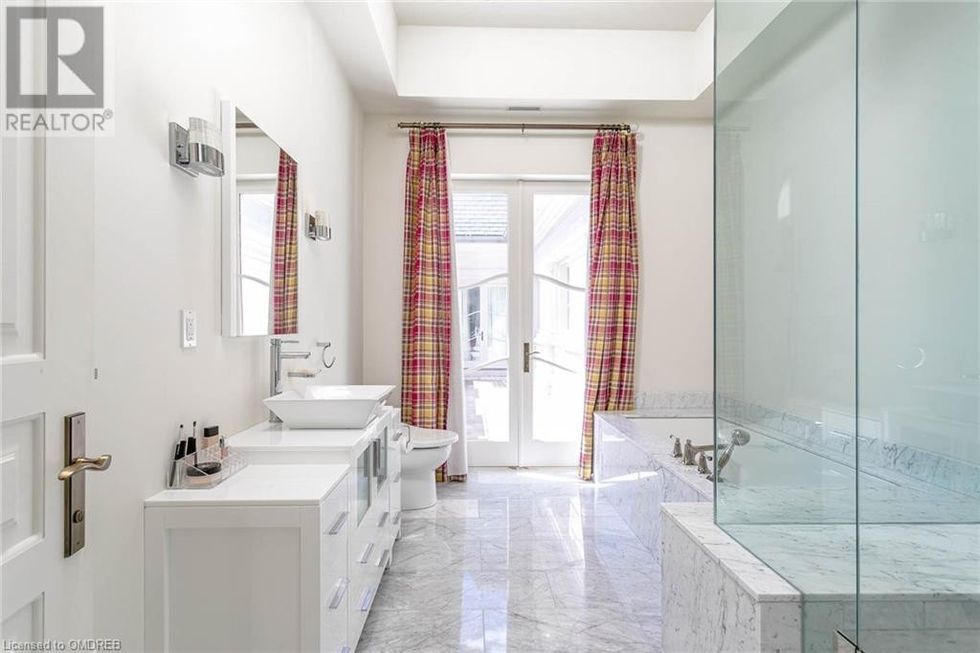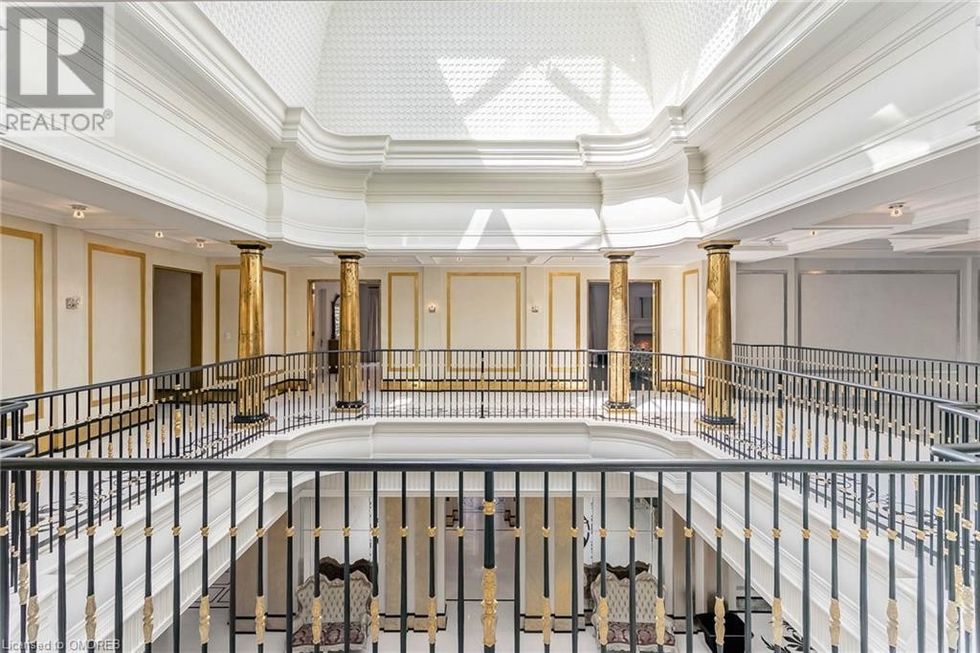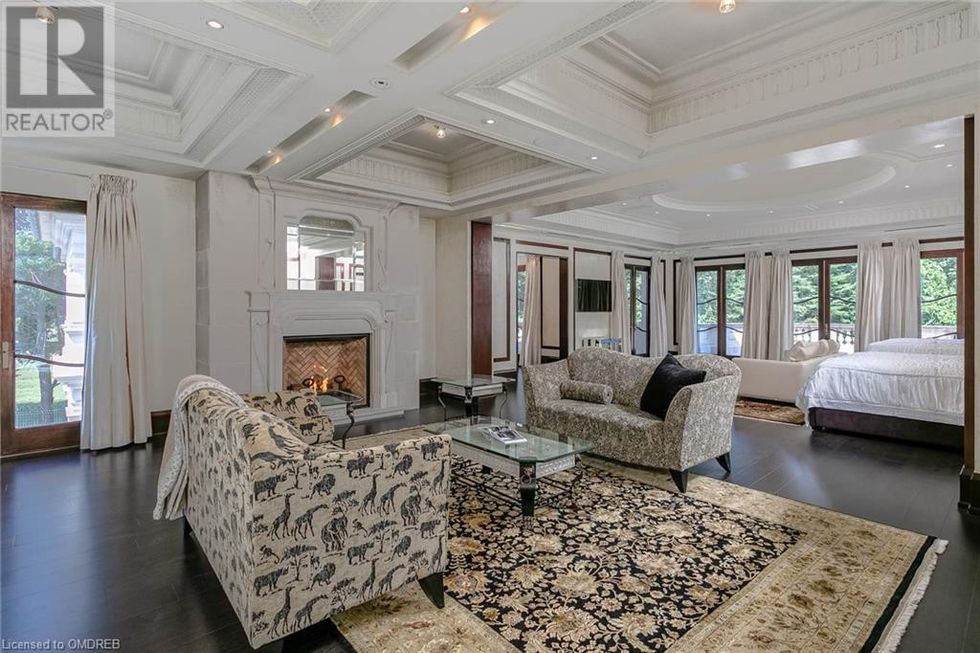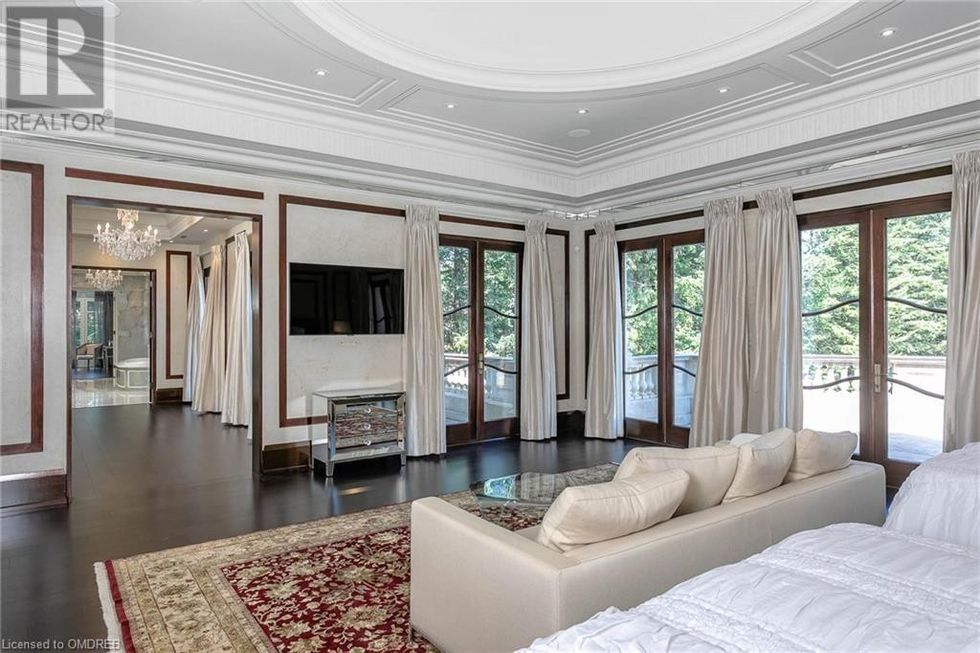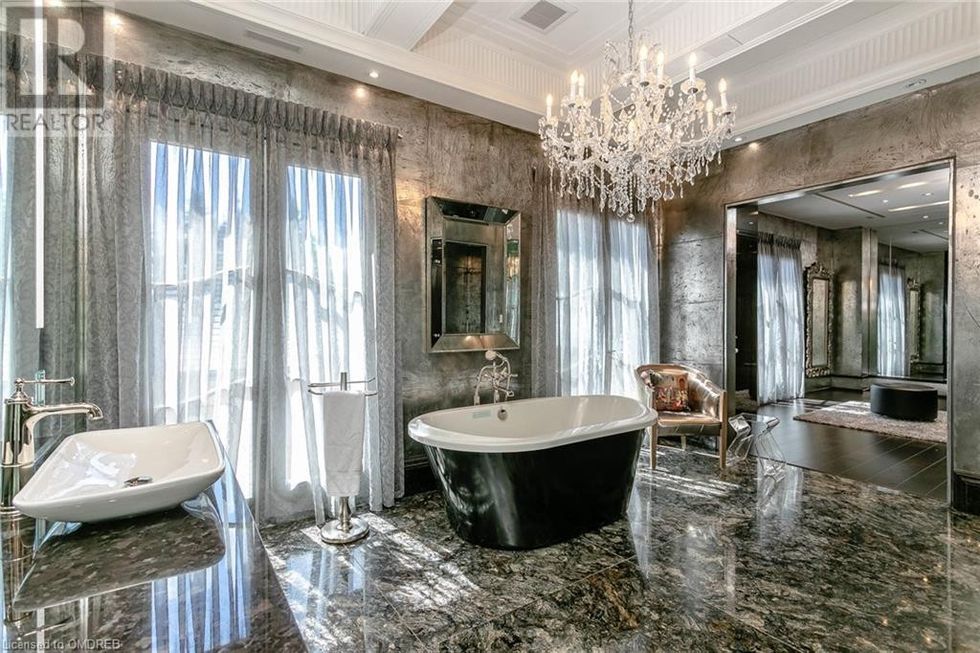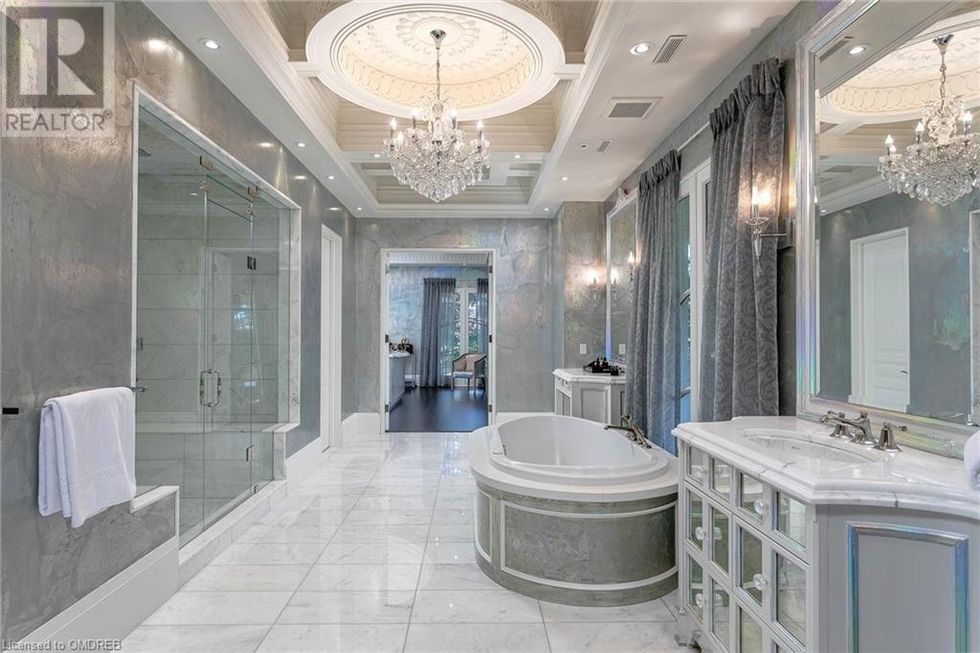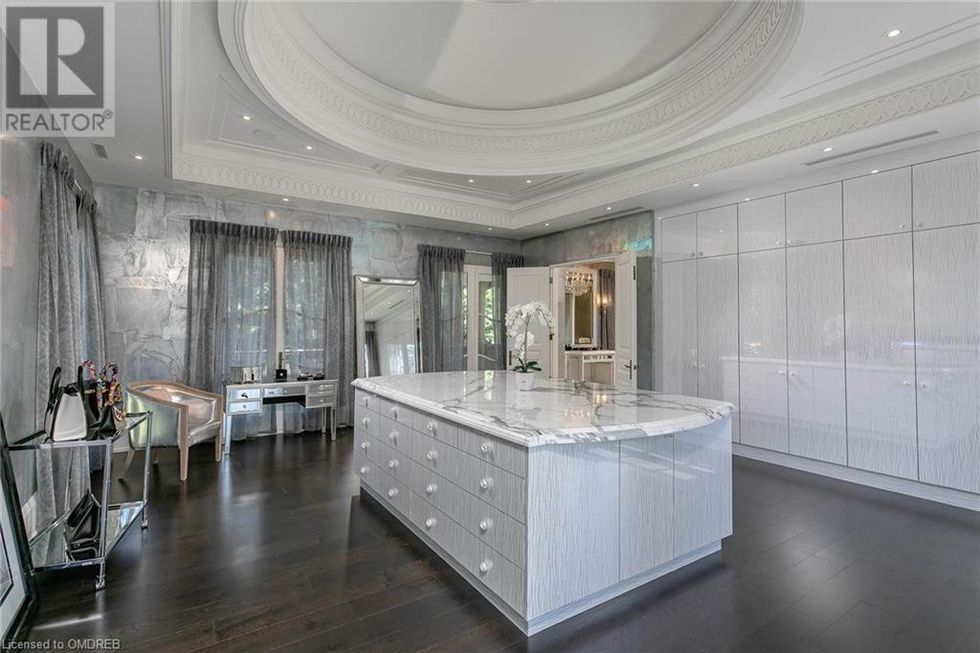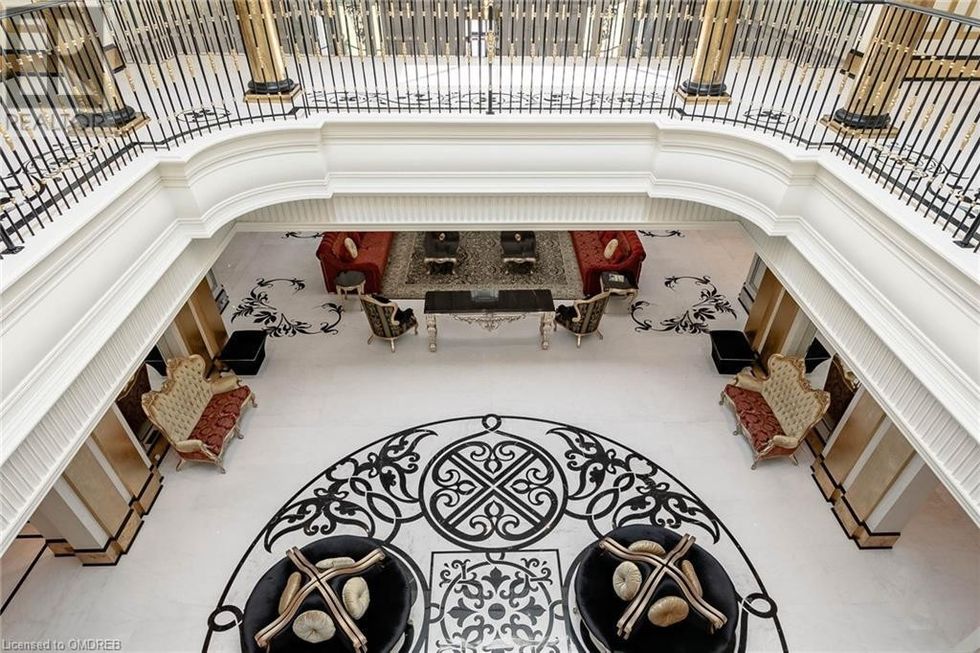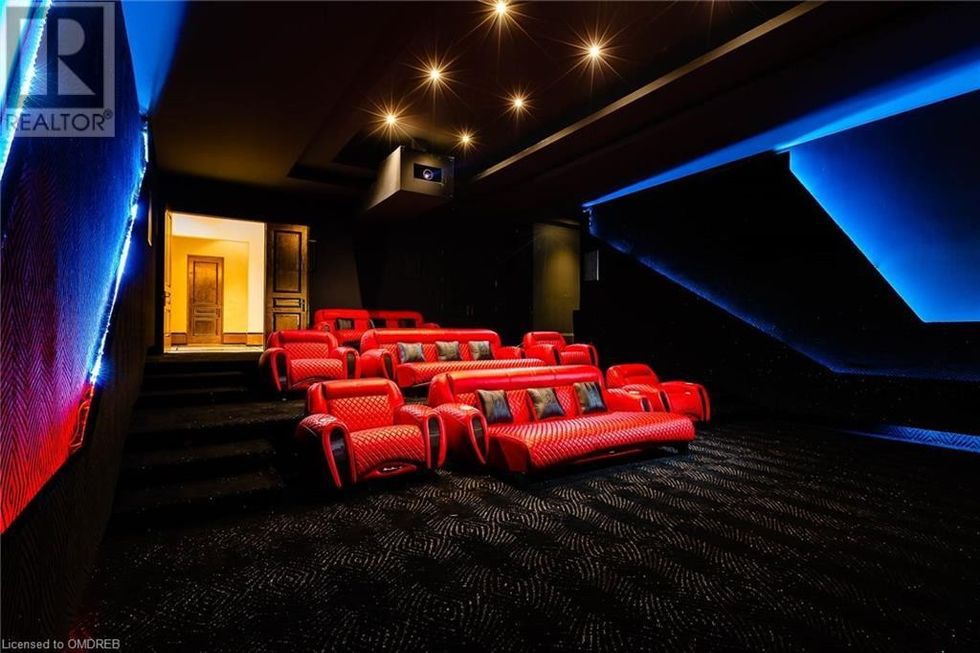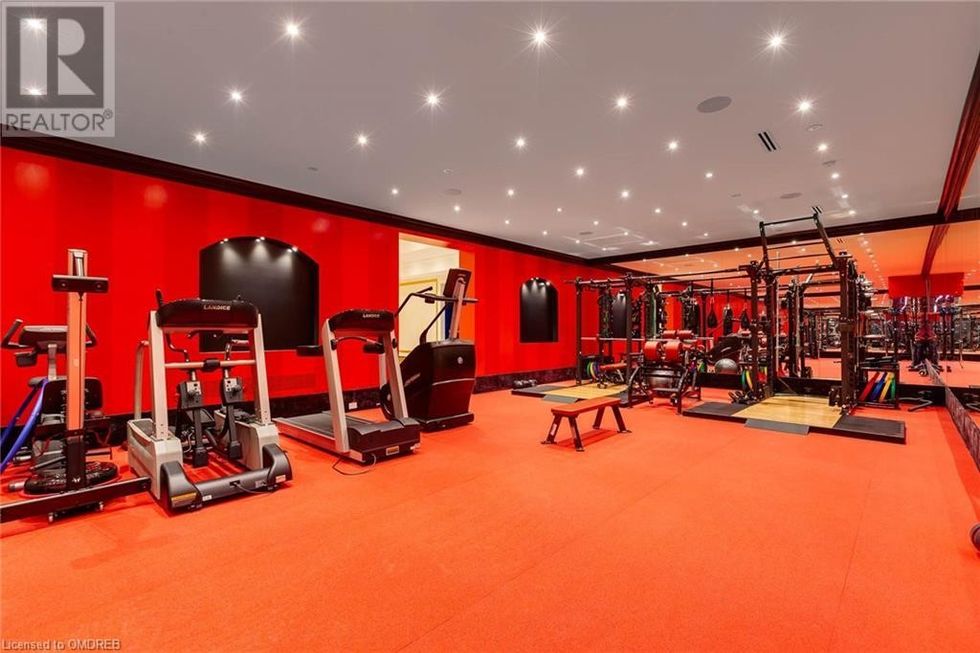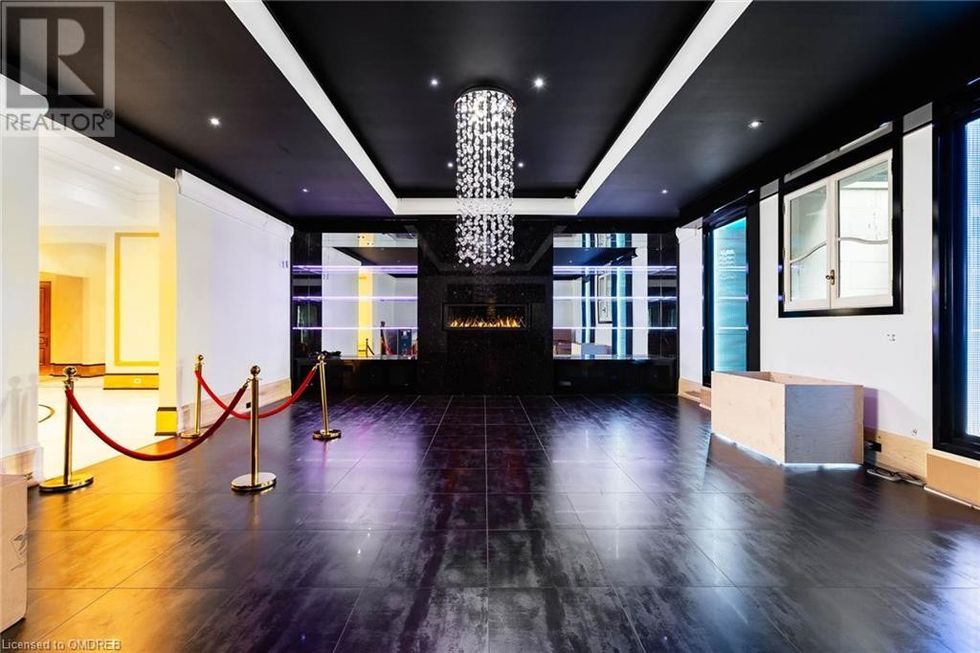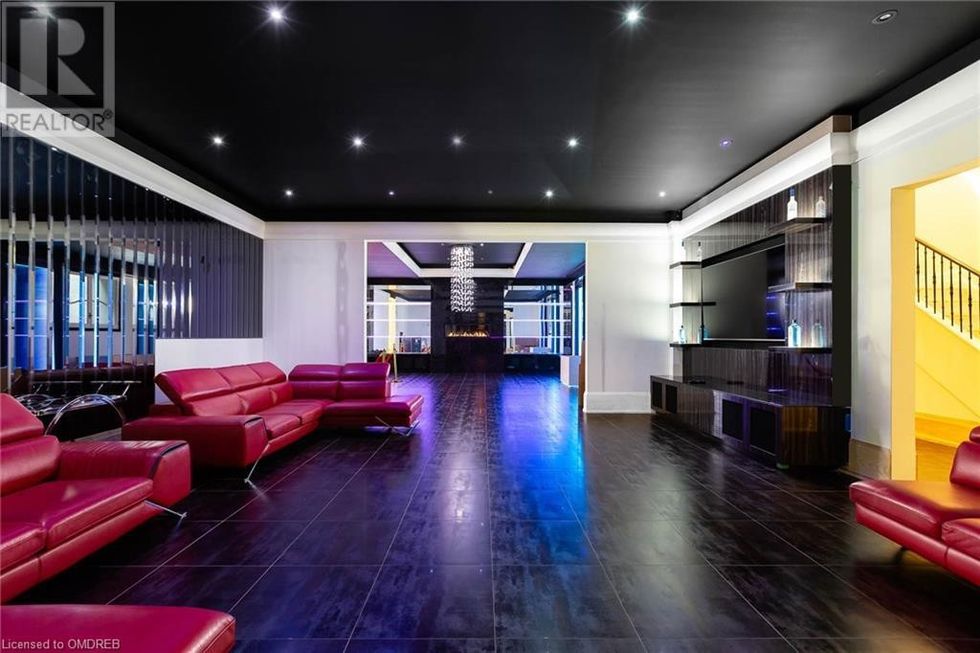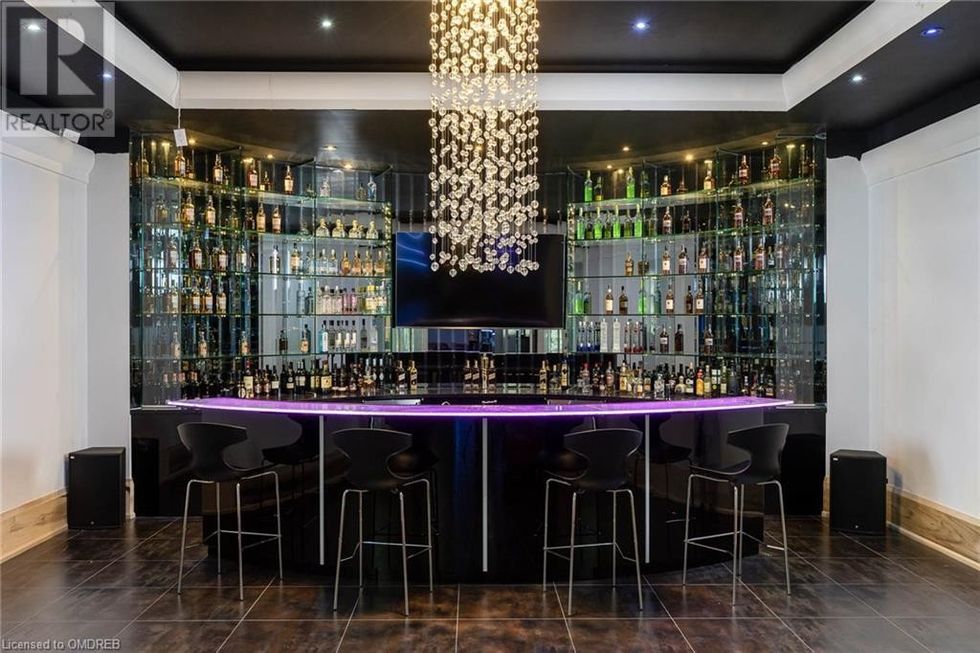 Mississauga