GTA
Homes
The GTA's Luxury Real Estate Market is Not Only Back, It's Bigger Than Ever
Even during turbulent times, the Greater Toronto Area isn't compromising on luxury.
Such is evidenced by how the luxury real estate market has rebounded over the last 18 months. According to those closest to it, the halt that was felt across most aspects of life around March of 2020 was short-lived in the luxury sphere.
It took mere months for prices, and activity, to rise dramatically once again.
The team at Johnston & Daniel — a division of Royal LePage Real Estate Services Ltd. Brokerage that focuses on the sales of fine homes to esteemed clientele — reports that yes, last March, the entire market's activity did come to a screeching halt. By June, however, "incredible growth" was already in motion.
While 2021 will be remembered in the GTA primarily for the pandemic and its impacts, the record will also show one of the most active luxury real estate markets in history: More eight-figure homes than ever before were traded, both on and off market, over the last year.
"$12M is the new $8m in the luxury home sector," reflects Anne Young, Vice President, Division Manager at Johnston & Daniel in Toronto.
Case in point: 70 Chestnut Park Road. The Toronto estate, listed for $16,300,000, was represented by Johnston & Daniel's agent Kelly Fulton and sold in August. Its presentation of quintessential Rosedale living was, no doubt, a major factor.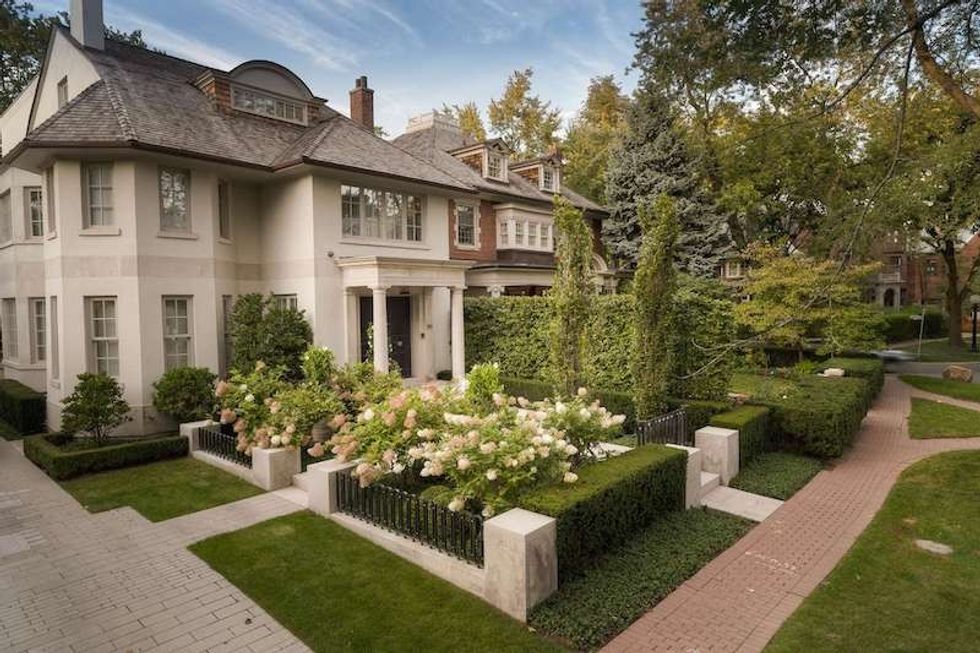 In a timeless recreation of the home's original detailing, Fairmont Properties ensured nothing was overlooked at this property before it hit market. Architect Jim Pearson worked alongside interior designer Brian Gluckstein to design the masterpiece which, upon entry, will leave visitors marvelling.
Elements of note at this address include a wide and spacious front foyer, a well-appointed dining room off the living room, a Falcon kitchen, and a family room that integrates the indoor with the outdoor, seamlessly. Out back, work by landscape architect Janet Rosenberg has resulted in maximized privacy, lush greenery, and a balanced marriage of hard stone with plush grassy elements.
(The spa pool, built by Gib-San, will surely have this abode's new owners swimming until October.)
And while this Rosedale abode is one to pine over, it's important to note it's not just Toronto that's boasting swoon-worthy luxury properties (at increasingly competitive prices). The Johnston & Daniel team reports "large legacy purchases" taking place all across the GTA, and at recreational properties as well. Throughout the entire region, a steady growth of trades in the multimillion-dollar realm have taken place — in both the condo and freehold markets — between 2020 and today.
Stefani Konidis, Vice President, Division Manager at Johnston & Daniel, notes that recent price increases have been fueled by those who know what they want, and are willing to up the ante to get it.
"It's been a steady market at the higher price points as families cash out on equity they have built in their homes, and upsize or right size depending on their needs, or in the case of the luxury home market, what they want in their properties moving forward," she says.
An out-of-Toronto example of such a luxury sale is 238 Lakewood Drive in Oakville. Listed for just over $10M by Johnston & Daniel's Saunders Saxton Winter Team (SSW Team) and sold in July, the home stands on 0.78 acres of Lake Ontario shoreline, boasting both views and privacy.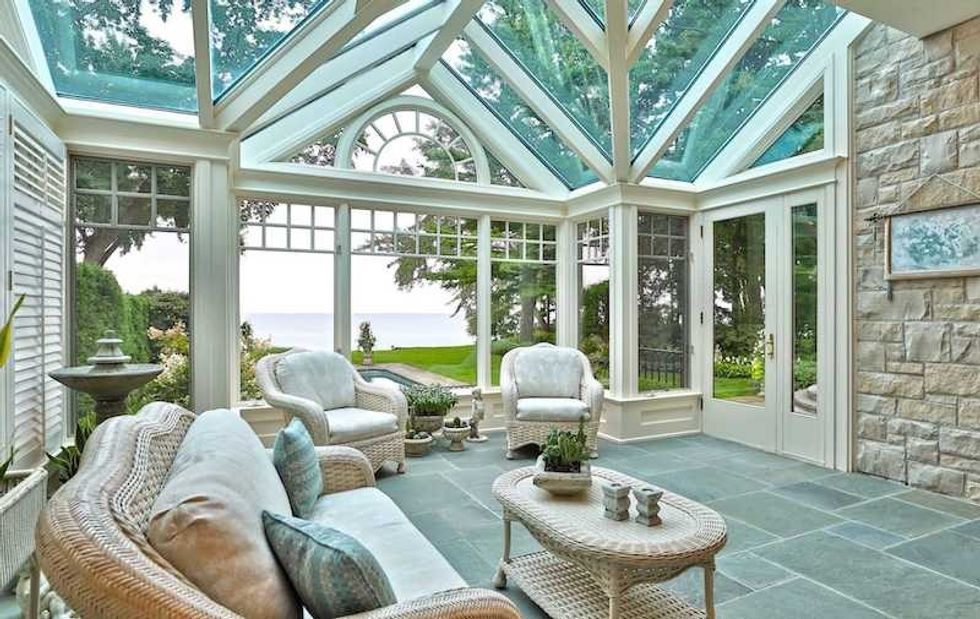 Spanning 10,535 sq. ft., the estate is visually tucked away from the town's centre, but remains a conveniently short walk from Appleby College, Kerr Village, and downtown Oakville.
While the entire home is swoon-worthy, the glass-ceiling conservatory — which offers sunrise and starry night views — is most especially of note. What's more, the home is complete with a spa area with a sauna, a hot tub room with a walk-out to the back garden, and stone steps leading down to the shore.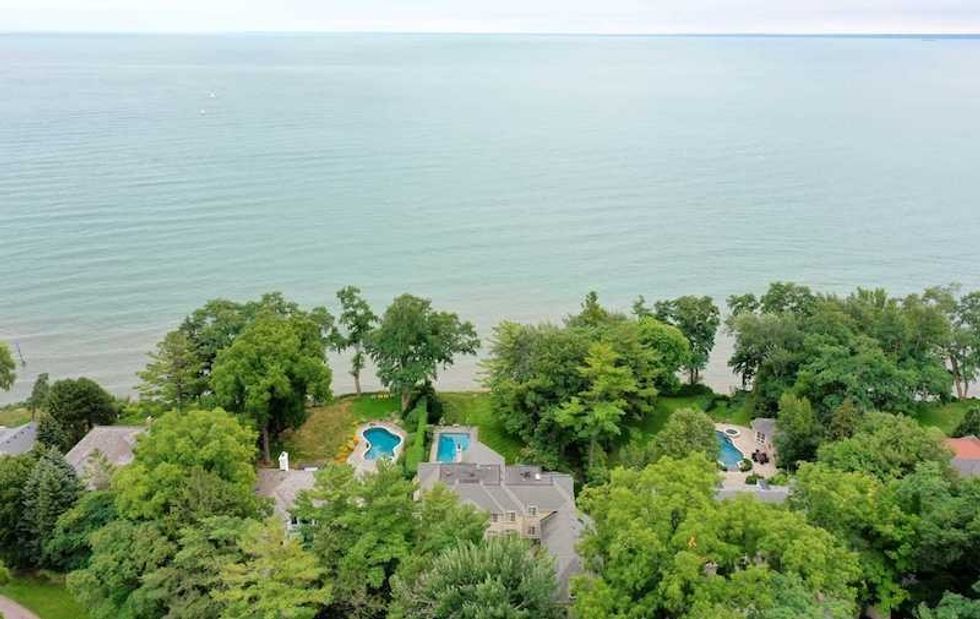 While these aforementioned properties are already spoken for, the team at Johnston & Daniel predicts that — so long as equity markets continue to thrive and interest rates remain low — the realm of luxury real estate "will remain its own asset class" in suburbs, urban centres, and places of recreation. As the region (and the world) continues to face travel restrictions and general limitations on movement, families and investors are expected to keep looking to "domestic retreats" as alternatives.
"Canada is a safe and stable place to call home," says Karen Yolevski, Chief Operating Officer at Royal LePage Corporate Brokerages. "It's an ideal place for a principal residence with an excellent choice in educational offerings and it has world class recreational options."
The definitions here can vary — you could consider a domestic retreat to be a second estate up north. Or, if you play your cards right, you could land a home that has you feeling like you're in paradise, full-time.
And for those seeking the latter, a new listing at 98 Blythwood Road might fit the bill.
Asking $5,695,000, the rare midtown Victorian is, undoubtedly, a once-in-a-lifetime opportunity. Complete with a traditional front façade and renovated, restored interior, the estate provides more than 5,000 sq. ft. of above-ground living space, in the highly-coveted Lawrence Park area.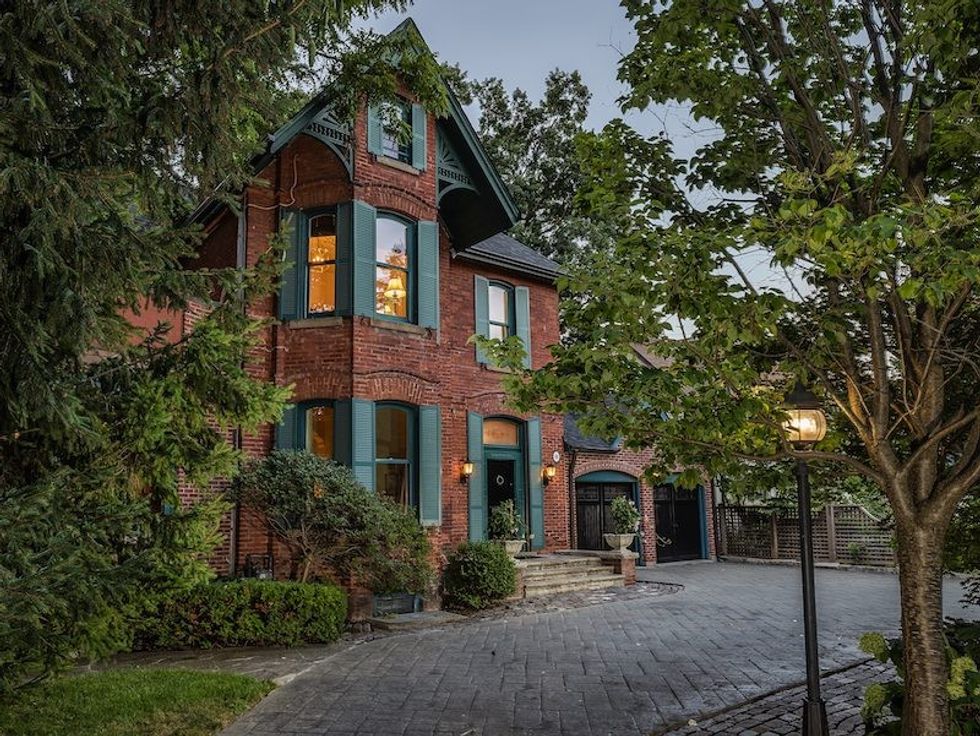 On the MLS via Johnston & Daniel's Kelly Fulton, the property is surrounded by lush greenery. The backyard, finished with a flagstone patio, wood-burning fireplace, and in-ground pool, is the ideal setting for welcoming the transition from summer to fall.
This listing proves that even in the midst of a highly-competitive market, opportunities to make a home for yourself within it still exist. As Konidis says, it's those who know what they want that are leading the luxury sphere — and its prices — upward.
To participate in the luxury real estate market, then, you'll be wise to zero-in on your must-haves, and prepare to play the game strategically to win.
---
This article was produced in partnership with STOREYS Custom Studio.