Kevin Crigger, a multiple award-winning broker with Johnston & Daniel, is Storeys' Realtor of the Year. With a pivotal year nearly behind him and more than $100 million in listings heading into 2018, Crigger says he will not be slowing down anytime soon. (Photo courtesy of Gladstone Media)
He has been involved in more than $160 million in real estate transactions — and that's in 2017 alone.
---
From condos to single family homes to luxury estates and beyond, Kevin Crigger makes his mark, in every market.
While some agents study new mortgage rules, Crigger studies real estate pro formas. While some agents work to adapt to social media, he invests hours into real-life social, spending time with his clients and the many organizations he is actively involved in. While some agents look for what their clients can get for a property, Crigger looks at its highest and best use to maximize return.
And by the time other agents have caught up, he's already moved on.
Maybe that's why Crigger is a multiple award-winning broker at Johnston & Daniel.
His multi-million-dollar transactions, while mostly concentrated in Toronto, are diverse: condominiums, single-family homes, multi-unit investment properties, commercial properties, development projects, and more.
What's more, Crigger has a number of record sales in such developments as Blue Diamond at Imperial Village, Imperial Plaza, and Yorkville Private Estates.
And so now it's time to add to his favourable record, as he's been named Storeys' Realtor of the Year.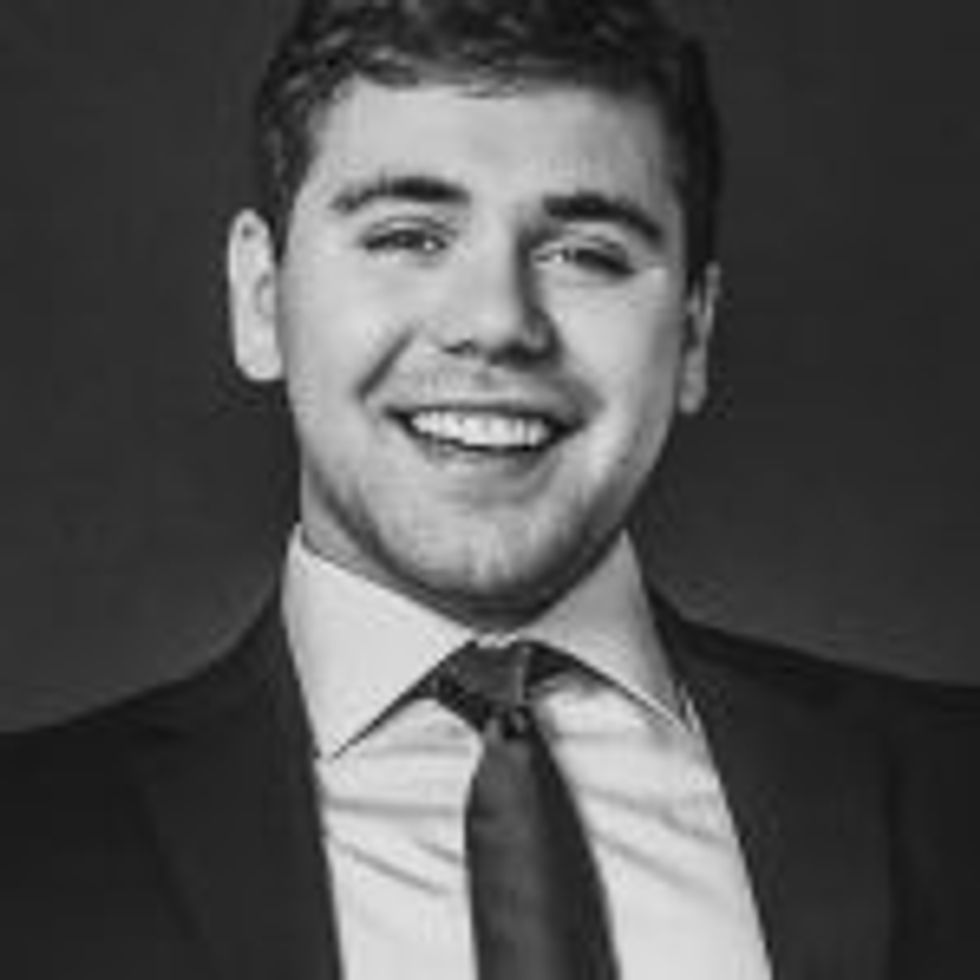 Joseph Feldman
"If you had to use one word to describe Kevin Crigger, I'd have to use the word knowledgeable," says Joseph Feldman, development manager at Camrost Felcorp Inc. "In order to become a successful resale agent you need to know what you're talking about, and he always knows what he's talking about; sometimes persistently calling us to get additional information to really understand each one of our projects — not just projects, but every single unit and why each unit was designed the way it was."
Crigger has his finger on the pulse of each facet, whether that be development, design, infrastructure, technology and more. While other agents are reacting to change he can sense it coming long before, and use it to his clients' advantage.
"He digs down deep. A lot of realtors sit back and wait for a deal to come along or they'll pick up the phone and start calling a few colleagues. Not him. He researches, he investigates, he thinks things through, he analyzes. He's a market leader as opposed to a market follower," says Dianne Usher, Senior Vice-President of Johnston & Daniel.
Having completed a number of professional designations, to further elevate his craft, Crigger enrolled in the Real Estate Management program at Harvard Business School, deepening his understanding of the profession to a level few agents get close to.
"Working with developers, I needed to understand pro formas, I needed to understand the business metrics through which real estate is measured," Crigger said. "To have attended the program and to have sat in a room with 80 people from around the world who are market leaders in their own right in each of their respective cities, working in vastly different markets under vastly different conditions, it was incredibly interesting to garner such diverse perspectives. Learning about best practices in other major international markets, and working through cases as part of the Harvard method was unbelievable enlightening."
That perspective immediately paid off.
When the Toronto market found its footing a few months ago after routine bidding wars and 30 per cent price increases month-over-month, Usher said Crigger already knew he needed to start advising his clients differently. So he dug in and started researching how and why the market had corrected, and looked to other cities for comparison. While other agents sat back to watch what would happen next, Crigger was already way ahead of them.
Finger on the pulse
"People really niche themselves too aggressively in this business to a specific neighbourhood, to a specific property class, and the challenge is in a vastly evolving market like Toronto, where government intervention can shift market conditions virtually overnight, the impact doesn't necessarily hit all sectors or all product types at the same time or in the same way," says Crigger. "In order to know what's going on in a very fast-paced market, you need to have your finger on the pulse of all parts of it."
"I have a team of 10 amazing colleagues who I work with (The Kevin Crigger Real Estate Team) and they are all very active agents in their own right. Some are active in residential resale, some almost exclusively in pre-construction, but having this brain trust of Realtors, and personally being involved in so many transactions, I can see what's happening in different areas, and at different price points ..."
"Being able to see geographically, demographically and price-wise what's happening across the market, positions me differently than a lot of other people ... If you're not seeing the trends before they hit a specific market you're working in, then you're really paddling up river a lot of the time trying to keep up."
Crigger's success, however, isn't found simply in understanding the Toronto market more intimately than many of his competitors. It's also about his ability to build relationships.
Investing in people
Beginning in high school, Crigger worked for suppliers to the hotel industry, providing practical design guidance in the supply of furniture, fixtures and equipment for public spaces. Branching out on his own, he travelled across the U.S. and around the world, and his hotelier contacts would stay with him. He became a single source for many of his clients' needs and developed partnerships with a large network of suppliers and manufacturers along the way.
Eventually, Crigger found his way back to Toronto to get his real estate license. He says his experiences working in the hotel industry were key to learning how to build a business on relationships. He also thrives on timelines, deadlines and urgency, so going the extra mile for clients comes naturally.
"My business initially started with friends and their referrals to their friends and business associates. Then I started getting direct referrals from one client to another," says Crigger, adding that 95 per cent of his business today comes via referral and word of mouth.
If you're lucky enough to make the cut, his clients will not just secure a dedicated realtor, they'll have a friend for life.
"I never really focus on the volume of my business. My business is largely focused on relationships, as opposed to transactions," says Crigger.
"Those relationships are really important to me. I work 14- to 16-hour days and have since I started, but for me the hours tick away very quickly and I don't feel as if I'm working. A lot of the people I work with I also socialize with. A lot of my clients have become friends — some started as friends and became clients — but those relationships have been the most important thing for me, regardless of what they're buying or selling."
"Spending time and getting to know them on a very personal level and then finding solutions based on their own personal needs has been challenging, but also very rewarding."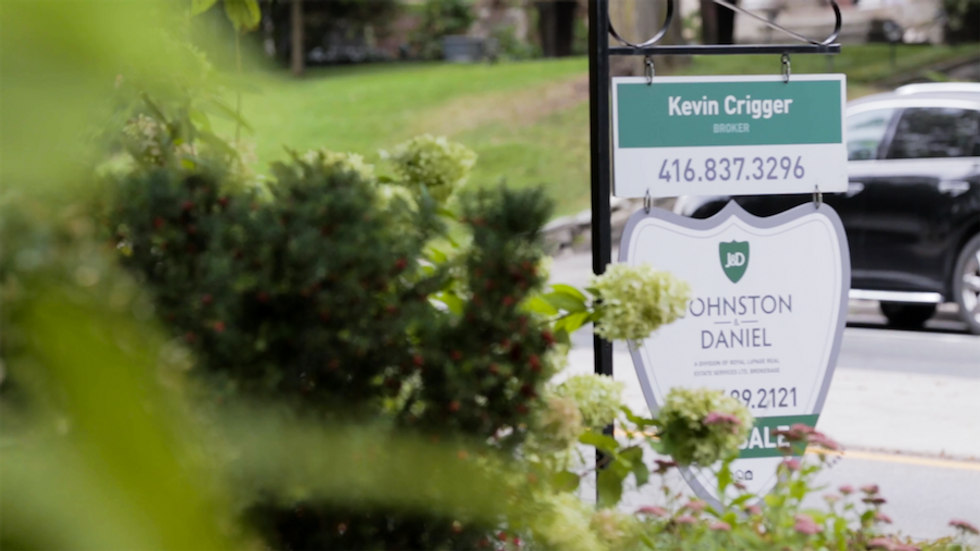 Kevin Crigger has more than $100 million in listings heading into 2018.
Personal connection
"As a client, from a time standpoint, you end up spending a lot of time with the realtor you work with, so there has to be a certain level of personal connection. The fact that my clients and I connect both professionally and personally allows me to provide a heightened level of service to them, and there's a greater level of comfort because they don't see it as a transaction, they see it as a relationship," says Crigger.
His background in hotels also gives him a huge advantage when it comes to staging.
In Crigger's early hospitality days, Bobby Flay was opening a restaurant at The Borgata Hotel in Atlantic City but the suppliers were late.
With less than forty-eight hours to go before the grand opening, Crigger flew out to offer an additional set of hands and was there until the wee hours of the morning setting up tables and steaming linens. That same commitment continues today and it's not uncommon for him to stay with stagers until 2 a.m. to ensure a clients' home is hotel-ready for listing on MLS the next morning.
"Kevin is not just a sales agent for us, he also part of our development team and the insight he's able to provide in these development design meetings is invaluable," says Feldman. "He's very much able to provide the insight of our target demographic, and thinks the same way that our clients in the end would."
Today, Crigger has more than $100 million in listings heading into 2018, and his impact has reverberated throughout the industry and the city.
"The strip at Avenue Road and St. Clair I used to walk down every day going to school at De La Salle College was for many years a dead strip of St. Clair. Through the incredible work David Feldman and Camrost Felcorp have done developing first The Avenue, and then going on to redevelop the Imperial Oil building and creating the Imperial Village Community, seeing that whole neighbourhood transform, is also very rewarding.
"Seeing that light box on top of Imperial Plaza at night and knowing that I had a small part in that, always puts a smile on my face," says Crigger.
Industry Profiles