The fascination with celebrity homes will never die. Not only are their properties big and expensive, but their homes often include all the unique features us average folk only dream of (private hockey rink, anyone?).
But now, John Stamos has offered a sneak peek into his Beverly Hills home, and it turns out, it's just as humble as the man himself.
---
The Spanish-style home only has two bedrooms and is currently on the market for a modest $5.8 million USD. Stamos bought the Los Angeles property in 2005 when he was a bachelor but now shares his home with wife Caitlin McHugh and 14-month-old son Billy.
"This place is more 'me' than any other house that I've lived in," Stamos told Architectural Digest, who featured the actor's home in their latest issue. "I was able to start as a bachelor and, then, marriage and the kid. I even got married on the property, so it just represents a lot of changes throughout my life."
For the interior of his home, Stamos collaborated with friend Chris Barrett, of Chris Barrett Design, who he met on the set of "Full House." With her help, the 55-year-old actor was able to design his home with classic rustic interiors.
"Everything is just sturdy and funk and cool, like me," Stamos said of his home decor.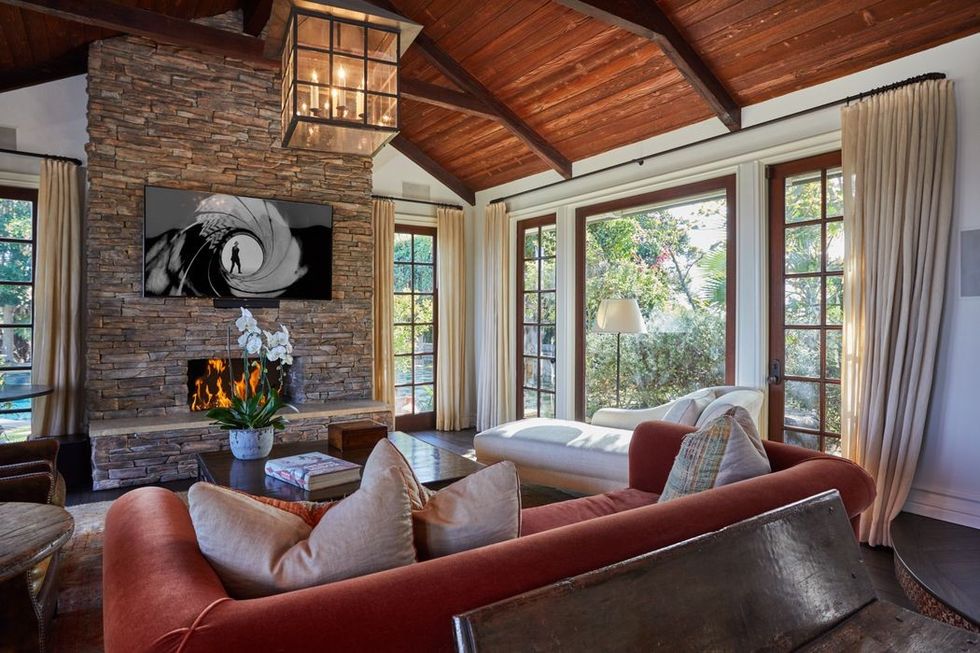 Photo courtesy of Sotheby's International Realty.
One of the more unique features of his home is his music room. Not only are instruments hung all over its walls — including guitars from Stamos' days as Uncle Jesse — but also Disney memorabilia Stamos has collected over the years.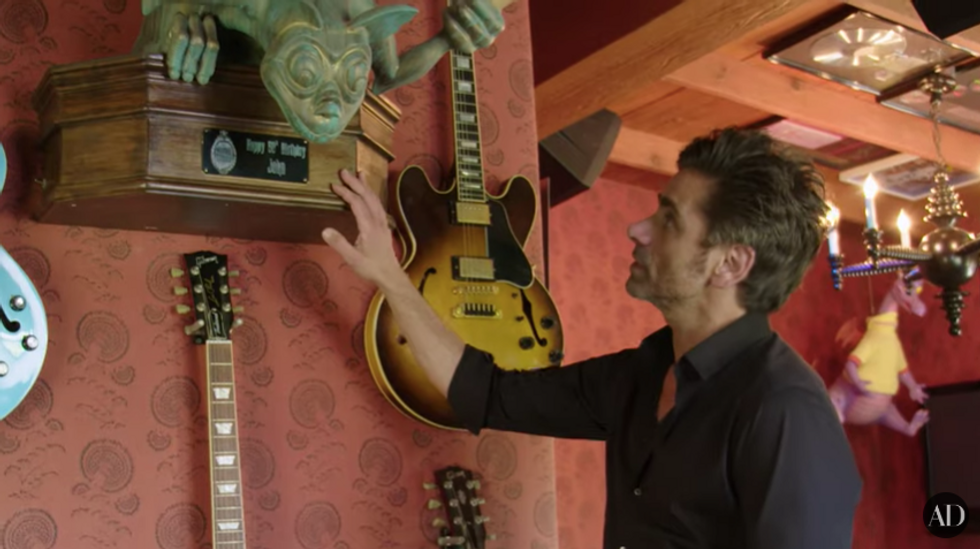 Photos courtesy of Architectural Digest via YouTube.
Stamos and his wife are huge fans of Disney. The actor's love of the brand runs so deep that he even owns a huge light-up sign from the park. Stamos has proudly put the 14-foot "D" on display in his backyard.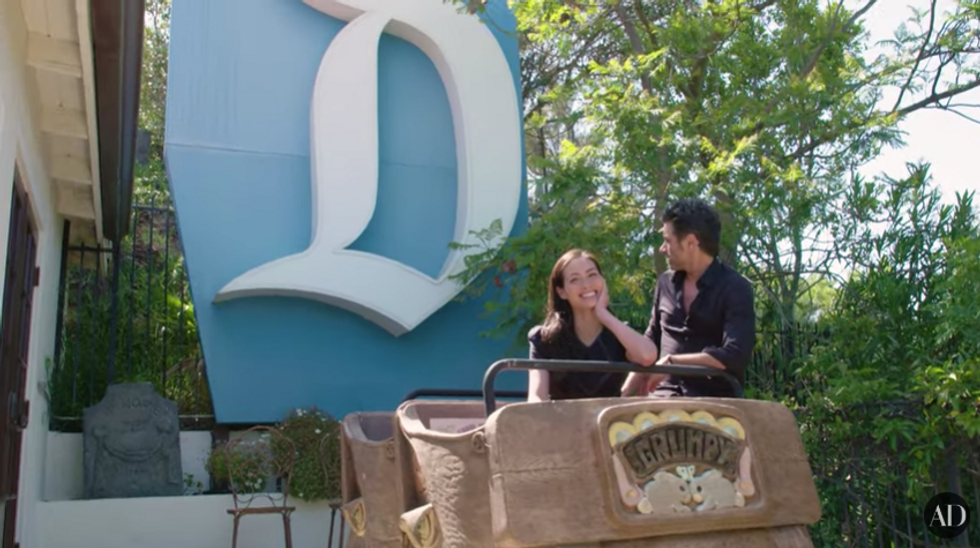 Explaining how he got the sign, Stamos said: "eBay had just started and one of the first things they were auctioning off was the sign, and Michael Jackson wanted it. It was a whole deal. I put in the first bid not thinking that I'd win."
Stamos' backyard also features an outdoor pizza oven, which he used on his first date with his now wife, and a pool with panoramic views of L.A.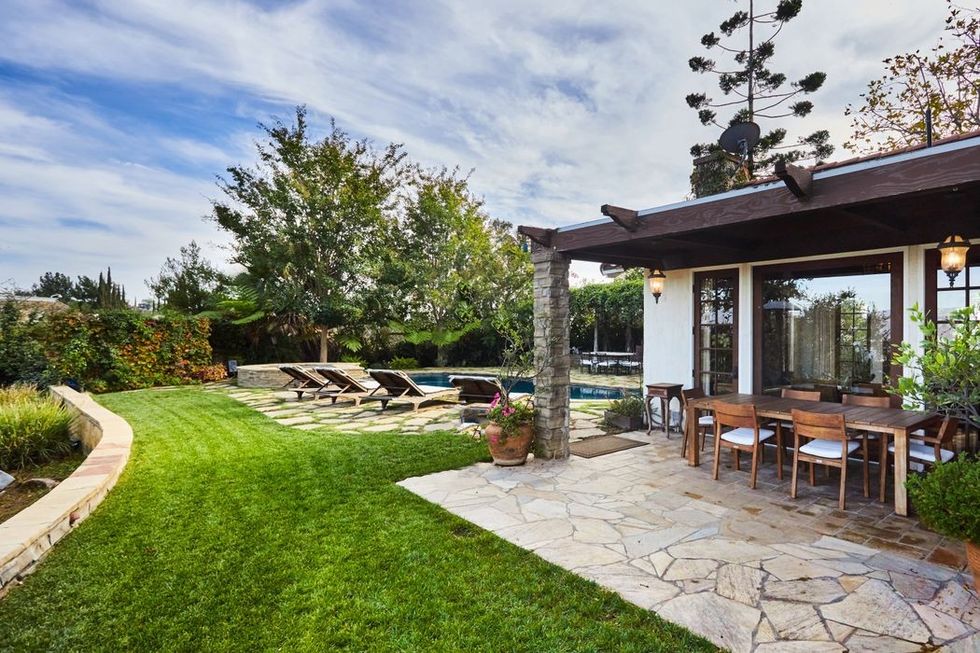 Photo courtesy of Sotheby's International Realty.
Watch the YouTube video above to see the full tour of Stamos' home.
Style + Décor