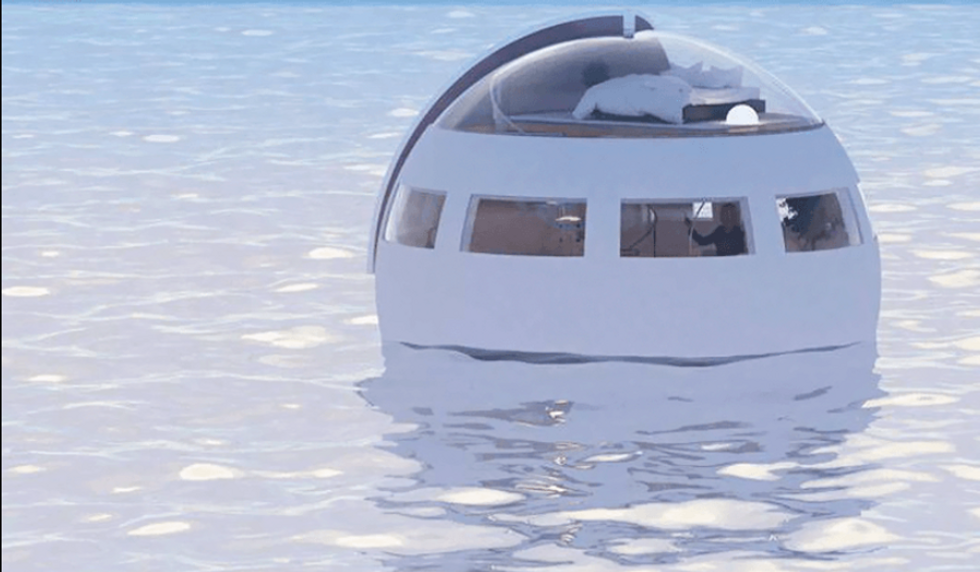 Japan's new floating pod hotel. (Photo courtesy of Huis Ten Bosch)
---
In the city that continuously needs to build up, maybe Toronto can build out — onto the water, like Japan.
Japan has just unveiled its futuristic floating capsule hotel. This unveiling comes ahead of its official launch at the Huis Ten Bosch theme park in the southwestern part of the country.
Huis Ten Bosch Co., the operator of the Dutch-themed attraction in Nagasaki, plans to debut the pod this month and put it in full operational mode by the summer. A ship will tow the hotel between the theme park and a nearby island.
It says one floating capsule can accommodate two or three people. The first floor is designed as the cabin, while the second floor will be an observation dome.
You can fall asleep as you float out to sea, for about $330 a night, and drift off towards the amusement park attractions.
Is this something Toronto may want to consider? Let it float around in your head for a bit.
Toronto