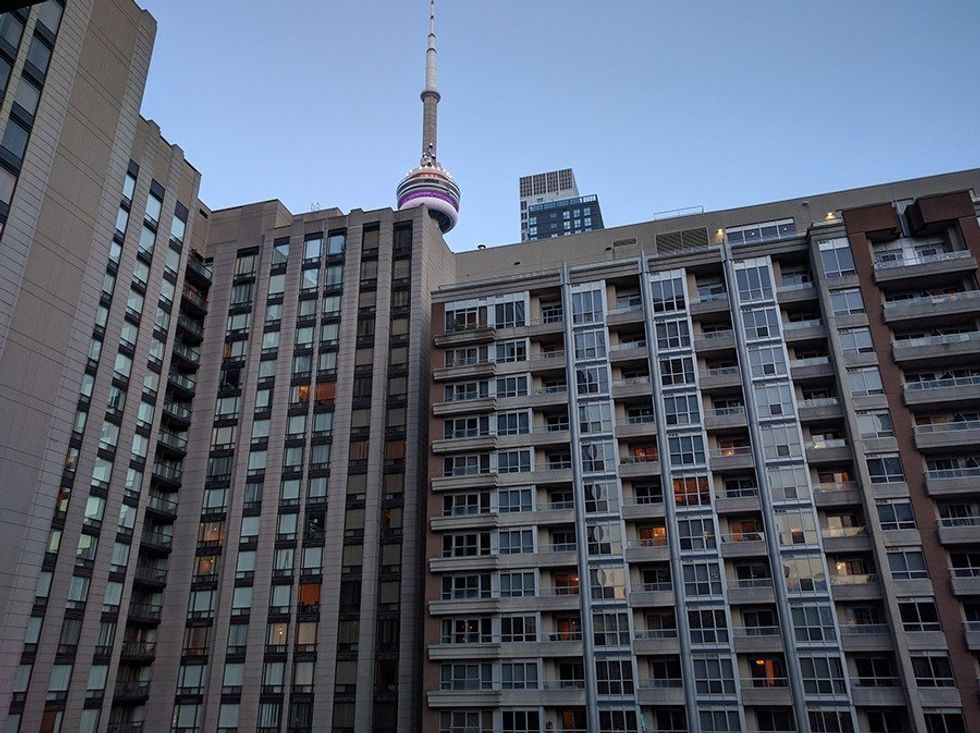 The last time I studied the Canadian Charter of Rights and Freedoms was in Mr. Dart's history class at AY Jackson Secondary in the late '80s. So, I'm not much of a constitutional scholar.
---
Far from a comprehensive academic overview of the Constitutional Act of 1982, that two-week civics curriculum (Tuesdays and Thursdays, between grade 12 drama class, and a much needed "spare" period) gave me a sense of what my fundamental freedoms were as a Canadian citizen.
Voting rights, religious freedoms, language rights, equal treatment before and under the law … I remember most of the biggies.
But I don't remember anything about the right to traffic-free streets, protections from obstructed views or freedoms from development.
And yet, as I spend more and more of my professional life participating in the municipal development process, it's becoming clear that in the seemingly endless battles between real estate firms seeking redevelopment approval and the local community groups opposed to change, the neighbourhood status quo is portrayed as a fundamental, inviolable right which — like any basic Canadian human right — must be ferociously defended.
It's no secret that our city stands on the precipice of a housing crisis.
Poised on the edge of a real estate cliff, there's no shortage of warning signs, or people sounding the alarm. Academics and analysts, planners and politicians, builders and buyers — we can all see what's coming …
Not enough housing, not enough diversity of housing types, and not enough housing that's affordable.
And yet, seemingly with each new development application in this City, there's an inevitable outcry from the neighbours opposed. Opposed to the height. Opposed to the density. Opposed to the traffic. Opposed to the noise. Opposed to the windows, the rooftop garden, or the colour of the precast.
Opposed to what could be.
Sadly, they seem to only be for what is. And what is — in far too many cases — is what you aspire to. But for Toronto's neighbourhood NIMBYs, while they have an inalienable right to have it, you don't!
Well, let me exercise my fundamental right to free expression and say they are wrong. You are entitled to the apartment of your dreams or the dream of home ownership in the Toronto hoods you've come to love.
And so, Toronto must keep building and must encourage sensible and appropriate development in its neighbourhoods. It must say yes more than it says no. And must find the courage to stand up to the status quo.
It must do this and more in the face of the NIMBY movement, and it must do so before the right to live here becomes a right we can't exercise.
Real Estate News