Real Estate News
Is Summer the Right Time to Sell Luxury Real Estate in the GTA?
Some of the Greater Toronto Area's (GTA) most exclusive luxury neighbourhoods shine brightest in the summertime, in all of their tree-lined, manicured lawn, and swimming pool-filled glory.
From Forest Hill and Rosedale, to The Kingsway, the warmer weather makes these breezy neighbourhoods even more picture-perfect, adding to the curb appeal of their sprawling homes.
But is the summertime the right time to list your home on the luxury market in the GTA? It can be — but there are a few important considerations to take into account.
"Summer is always a slower time for luxury real estate in the city," says Andy Taylor, Senior Vice President of Sales at Sotheby's International Realty Canada. "For many, this is the season to get away to the cottage. Especially after the pandemic, more and more people have cottages that they're escaping to on the weekends, instead of staying in the city to list their home."
READ: Canada's Luxury Real Estate Market Had a Record-Setting 2021
A lot of the higher-end luxury inventory has been kept off the market during the summer months, says Taylor. "Instead of posting it to the Multiple Listing Service (MLS), agents are selling luxury homes as exclusives," he says. "Although there are transactions happening in the luxury market, they're not being captured by MLS. This summer in particular, we will continue to see transactions, but the volume of transactions will slow down."

Sotheby's currently has a handful of multi-million-dollar properties — including The Residences at the Ritz Carlton, 125 Cumberland, and a $10.75 million property in Rosedale — that are all exclusive listings. 
When it comes to buyer trends, Taylor says that those in the market for a luxury listing are seeking specialty properties that are finished and require little planning or work. "Homebuyers don't want to work on renovations, especially in the summer, as they're looking to travel or go to the cottage," says Taylor. "Recently, there have been a lot of delays when working with contractors, so buyers aren't able to get their finishings done as quickly as anticipated. Properties that require a lot of work are sitting, whereas homes that show exceptionally well are getting offers and are selling a decent price point."
In addition to completed properties, the GTA's luxury home seekers have their eyes out for amenities. "For the luxury homebuyer, they want a unique property that has already been completed and comes with high-level amenities," says Jodi Allen, Senior Vice President of Sales at Sotheby's International Realty Canada. "For instance, high-quality finishes, nice layouts, room for an office, a gym, and high ceilings are all on the luxury buyer's wish list. Right now, a lot of buyers have also been asking about pools. Travel has been hectic lately and buyers are looking to stay in Toronto or travel to the cottage, so having a pool is key for the summertime staycation."
Taylor and Allen highlight how the spring weather brought a shift in the Canadian real estate market. After a red-hot and often record-breaking run, GTA home prices finally started to soften as of late and the market has dialled back the drama.
"The media has been focusing on the slowdown of the market, which has impacted buyers as they're taking their time to make decisions and there's much less urgency than what was seen from March to May," says Taylor. "Properties aren't being offered with an offer date, instead they're being marketed with what the agents are feeling is the true value of the property. For sellers, their expectations of price haven't changed, whereas buyers are expecting a price decrease."
Sellers are starting to realize that properties have to be priced properly in order to sell, according to Taylor. "If sellers are planning to test the market with a high price point, they shouldn't bother listing," says Taylor. "For buyers, under-pricing and holding back on an offer is also not working well, so the majority of agents are no longer taking this approach. Currently, pricing properties accurately is very important to both parties."
Allen agrees that the biggest mistake sellers are making right now is in the price department. "Right now, you can't play aggressive and throw a high price on a property just to test the market," she says, driving the point home. "Instead, sellers need to price their property where it shows value."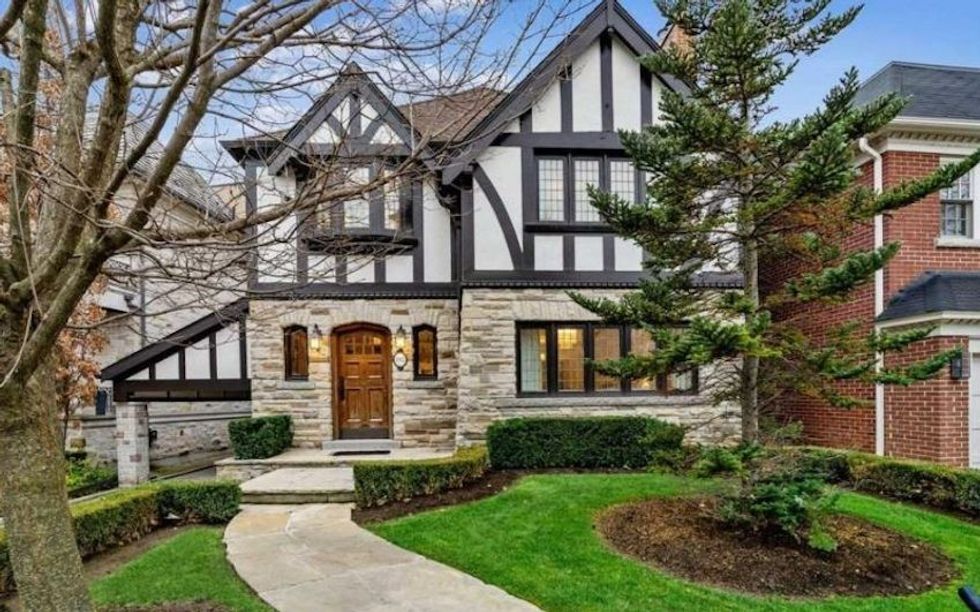 For those looking for a luxury Toronto property, the pickings are slim in some of the most coveted neighbourhoods.
"We're actually seeing a lack of inventory in neighbourhoods like Rosedale, The Annex, and Yorkville, but in Lawrence Park there's been an increase," says Allen. "The downtown area — which mostly consists of luxury condos — had also been quiet recently, but is now just starting to pick up again. As the shock and awe of interest rate hikes begin to cool down, we should see the showings come back to reflect a traditional summer market in these key neighbourhoods."

For those considering selling their luxury property in the summer months, Allen says that the most important thing to remember is that you don't want the listing to go stale.
"In the summer, sometimes it's best to keep a listing exclusive which puts pressure on the agents to work harder, make calls, and build the awareness of property," says Allen. "We're still not sure what the fall market will look like, so some would say that it's best to list a home during the summer, even though it's slower. For most of our GTA listings, we're keeping them exclusive before putting them on MLS in September."

Allen also advises sellers to ensure that the listing looks like a model showroom and reflects the amenities that are important in the summertime. "For example, sellers should make sure that the outside of their home is staged, the gardens have been taken care of, the barbeque has been cleaned, and the deck furniture is set up," she says. "People tend to visit the outside of a home first before going outside, so it's important that the exterior is a good representation of the property."
Finally, Allen says that it's important that the pictures of the listing reflect the season. "At Sotheby's International Realty Canada, we make sure that all photos and videos of our listings are up-to-date, which gives the buyer a real insight into what the property currently looks like," says Allen.